3-6kg gold smelting pot kit
More Details of 5kg Induction Furnace
The H5 gold melting furnace is designed to melt up to 3kg to 6kg of metal. Metals applicable to this furnace are gold, silver, copper, brass, bronze and their alloys.
The overall time required for melting is 4 minutes. The fast melting process is achieved through induction heating. The induction heating system makes it possible for the furnace to use up its own energy within the furnace.
It is used by research institutes, laboratories, jewelry manufacturers, foundries, miners, etc. The melting temperature is 1800 degree celsius, requiring 15kw of power to achieve that temperature.
The 5kg induction furnace is easy to install, use and maintain. Its compact design makes it easy to transport even if it requires moving to different work sites.
Get Price of 5kg Induction Furnace
Features of 5kg Induction Furnace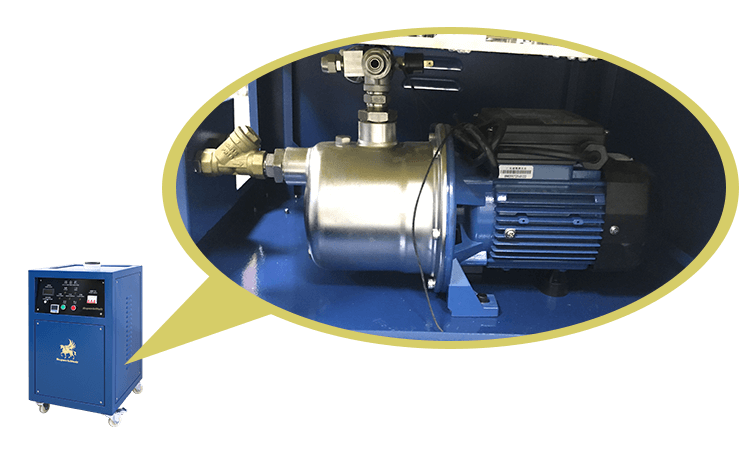 SuperbMelt gold smelting equipment built-in water pump, connected to the tap water can be cooled directly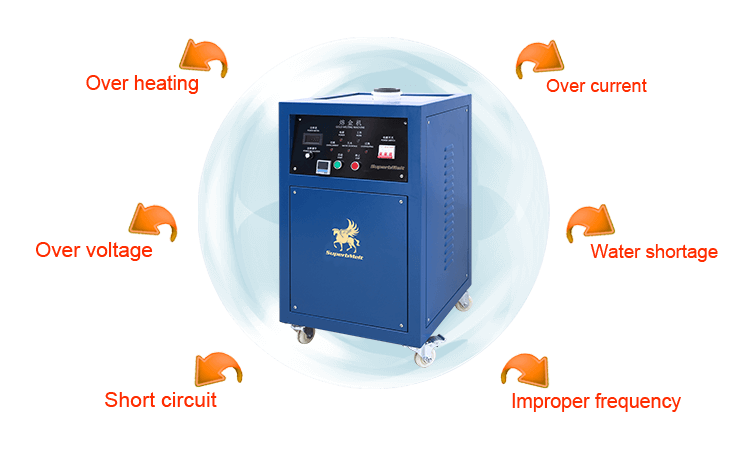 Gold melting pot is equipped with all-round protection to ensure the safety of the machine and the operator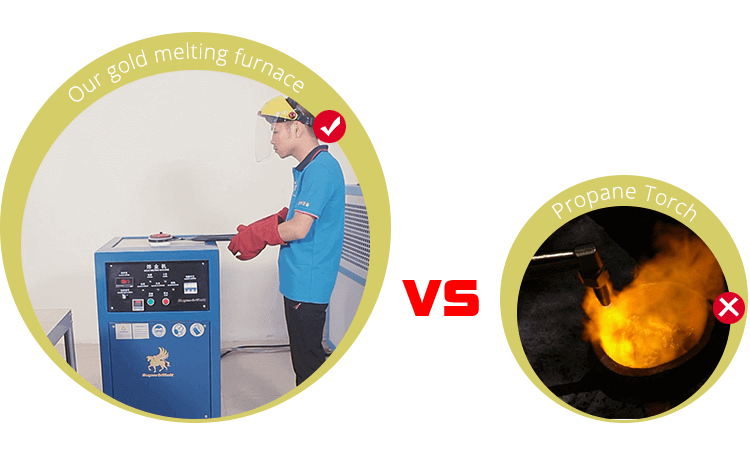 Comparing with traditional melting, SPB-H5 reduces the loss of precious metal, safe work, save operation cost
Details of 5kg Induction Furnace
Features & Benefits
Superbmelt's 5kg induction furnace has an IGBT induction system that helps to conserve energy. What this simply does is that all energy generated by the furnace is used up within the furnace, such that no energy escapes to cause discomfort to users.
You can easily melt metals such as gold, silver, copper, brass, bronze and their alloys with this furnace.
The water cooling system makes sure to keep the furnace from overheating, therefore, you can work for very long hours without your furnace breaking down, which is impossible with other furnace types.
The 5kg induction furnace is equipped with multi protection systems that notify users of the following; over voltage warning, over current warning, lack of warning, phase loss warning, improper frequency warning.
The power required for melting is 15kw. This is made possible by the induction system that makes it possible to save up to 30% on energy use.
Melting takes only 4 minutes per batch. You can melt as many times as possible depending on your production needs. This helps you save a lot of time during production.
Metals melted with Superbmelt gold melting furnace are always high quality which goes on to reflect no oxidation or porosity in the metals cast.
The maximum dimension is 530*530*900mm, you don't need too much space for the gold melting furnace. The 4 direction wheel and 2 fixed wheels makes it very easy to transport even to different work sites.
The control panel makes it easy to use, monitor and control the melting process. The control panel makes the gold melting furnace highly stable, reliable and 100% safe to use.
This furnace adopts a green technology; no emission of smoke, harmful gases or noise when in use.
Parameters
Crucible
Any Question About SuperbMelt 5kg Induction Furnace
Superbmelt's professional technical team and sales team are at your service
(7/24hours service)