Professional Manufacturer in China
SuperbMelt white wax 3D printer can achieve 100% ashless combustion, suitable for high-demand precision jewelry design, using Castable 50% Wax Resin is a mixture of wax and photosensitive resin, with similar performance and texture to wax. Due to the high wax content, this machine can be cast directly, and the effect is equivalent to that of wax.
It is more suitable for jewelry styles with large size and smooth and perfect surface. The printed products can be directly used for casting of jewelry, gold, karat gold, platinum, silver copper and other materials.
Parameter
| | |
| --- | --- |
| Model | SPB-HD96W |
| DLP Resolution | 1920*1080 |
| X/Y Pixel | 50μm |
| Light Source | UV LED 405nm Texas Instruments DMD chip |
| Print Layer Thickness | 0.025-0.1mm |
| Forming Size | 96mm*54mm*120mm |
| Data Format | STL/SLC |
| Machine Power | 350W |
| Input Voltage | 110-220VAC 50/60Hz |
Description
Best 3d Wax Printer For Jewelry
The 3D wax printer for jewelry from SuperbMelt is created to satisfy the expanding needs of the jewelry production sector. Our wax printer produces products of remarkable quality and accuracy using cutting-edge technology and precise engineering. Jewelry designers who want to easily produce intricate and sophisticated designs should choose the Castable 50% Wax Resin.
Our 3D wax printer is simple to operate thanks to its user-friendly software and intuitive user interface. It can create high-resolution wax models that can be utilized for casting right away, which will save you time and effort during the production process.
The 3D wax printer from SuperbMelt is also made to last, with a robust design that guarantees dependable performance for years to come. For jewelry producers looking to cut costs and increase production efficiency, it is a great investment.
Look no further than SuperbMelt if you're seeking for the best 3D wax printer for jewelry. The ideal method for producing elaborate jewelry designs is to use our Castable 50% Wax Resin along with our cutting-edge 3D printer.
W

hy SuperbMelt Jewelry Wax 3D Printer

Professional R&D Team:
Over 15 years R&D experience in gold machinery with a top engineer team supported

High Quality:
Only choose famous brand main electric components for production

ISO CE SGS Approved:
Professional certification bodies certify that the machines are of high quality
Any Question About SuperbMelt Jewelry Wax 3D Printer
Why You Could Choose Superbmelt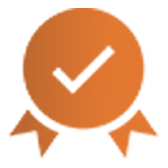 2 years warranty
The warranty for our machine is one year longer than the warranty provided by other factories.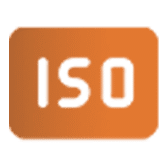 ISO CE SGS approved
Professional certification bodies certify that the machines are of high quality.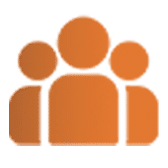 Strong service team
We will give response within 24 hours against your problem by our professional engineer.
More SuperbMelt 3D Jewelry Printers For You To Choose
3D Resin Wax Printer Maintenance Tips

To Clean
Clean the printer after each use: Use a soft cloth or tissue to remove any excess resin from the resin tank, build plate, and other areas of the printer.

3D Printer Resin Tank
Change the resin tank regularly: Over time, the resin tank may develop scratches or other damage that can negatively affect print quality. Change the resin tank every few prints or whenever you notice any damage.

3D Printer Base Plate
Check and clean the build plate: Before each print, make sure the build plate is clean and free of any debris or residue. Use isopropyl alcohol and a soft cloth to clean the build plate if necessary.
FAQ about Wax 3D Printer​