H

igh Resolution Jewelry 3D Scanner
Professional Manufacturer in China
Superbmelt Jewelry 3D scanner is the perfect solution for anyone looking to capture high-precision data with ease. Our scanner records and stores beautiful 3D jewelry data, saving time in jewelry design, modification and production. By digitizing the jewelry industry with our cutting-edge technology, we can help promote innovation and upgrade the quality of jewelry products.
We use the latest technology to digitize the physical product, so as to help jewelers realize the digital storage of jewelry, help enterprises quickly respond to customer customization needs, and reduce design time costs.
Advantages and Benefits
Good Compatibility
One click to generate standard STL 3D format, compatible with various CAD design software and 3D printers. This makes the design and reproduction of jewelry easier and more convenient, and is suitable for a wide range of other uses.
Integrated Design
Small hardware system, easy to disassemble and install, suitable for carrying.
The compact and portable 3D scanner machine has a simple structure, which solves the possibility of going out to work. It can be used on the desktop and is very suitable for private customized jewelry studios.
High Quality Data
The machine uses industrial-grade blue light, which can achieve strong anti-interference, ensure the accuracy of scanning results, and has excellent noise reduction ability, ensuring the output of high-quality data.
Simple to Use
The machine only needs to be set to the design file, and it can achieve fully automatic scanning, customers can easily and quickly obtain data, saving time and labor costs.
Humanized Design
The machine outline of the 3d scanner is open, and the machine design is simple and concise, which is convenient for mold cleaning and placement.
High Precision
The 3D scanner adopts a 16mm 5MP standard optical measurement lens module, which has high precision and achieves intelligent fusion, and the single scanning accuracy can reach 0.01mm.
Use Structured Blue Light
With contrast enhancers, this light is more professional when scanning complex geometry and exporting fantastic details.The service life of the light source is more than 30000h.
Scan Multiple Items at Once
This 3d scanner can scan <= 12 items at a time, and can be exported separately using STL files, which greatly improves work efficiency.
In this way, the mass production of jewelry can be realized, and the obtained three-dimensional data can be easily enlarged or reduced and then engraved by the engraving machine.
Low Heat Generation and High Stability
The shell of the machine is made of sheet metal, which is hard and strong. It can work for a long time, realize large-scale storage, and improve the efficiency of data storage for large jewelry stores and factories.
Application
Parameters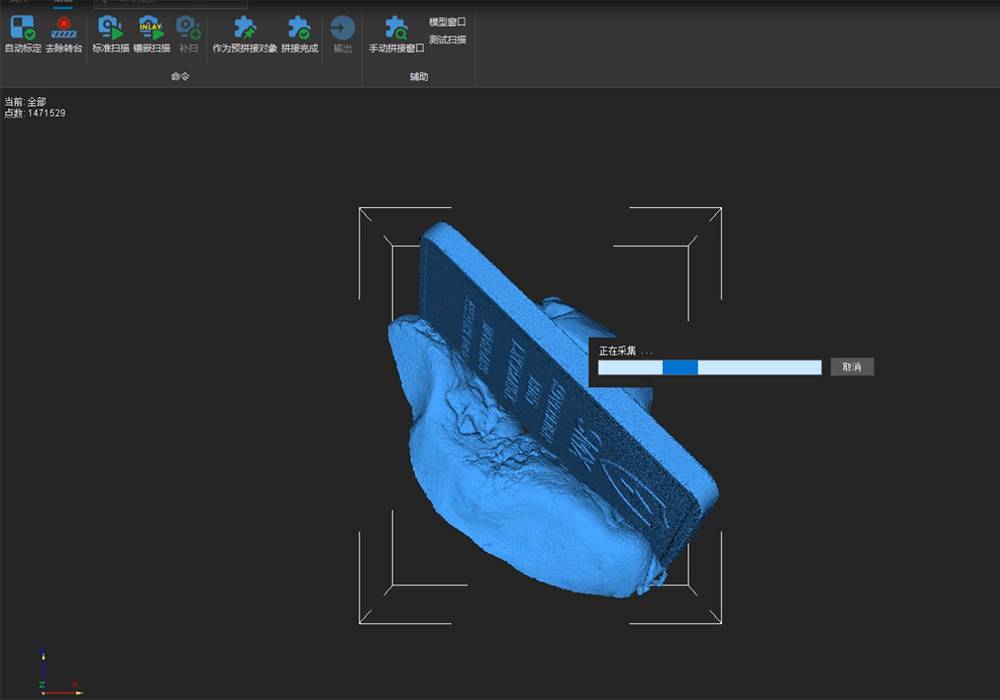 High Resolution: Intelligent fusion,single scanning precision can reach 0.01mm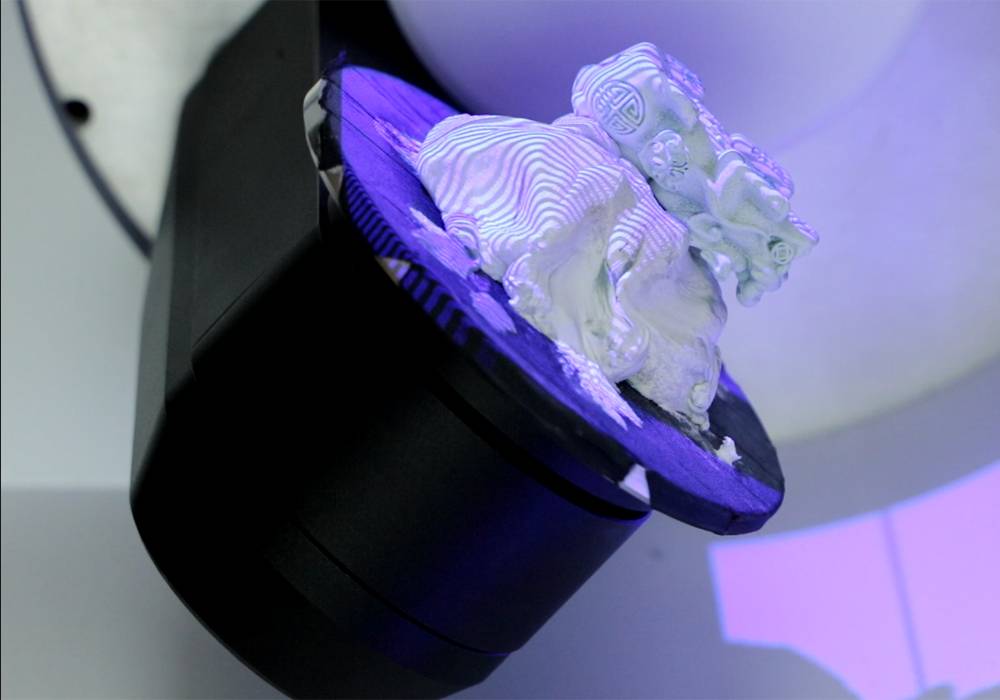 Fully Automatic Scanning 360 Angle: Swing arm+turntable dual-axis system for fully automatic dead-angle scanning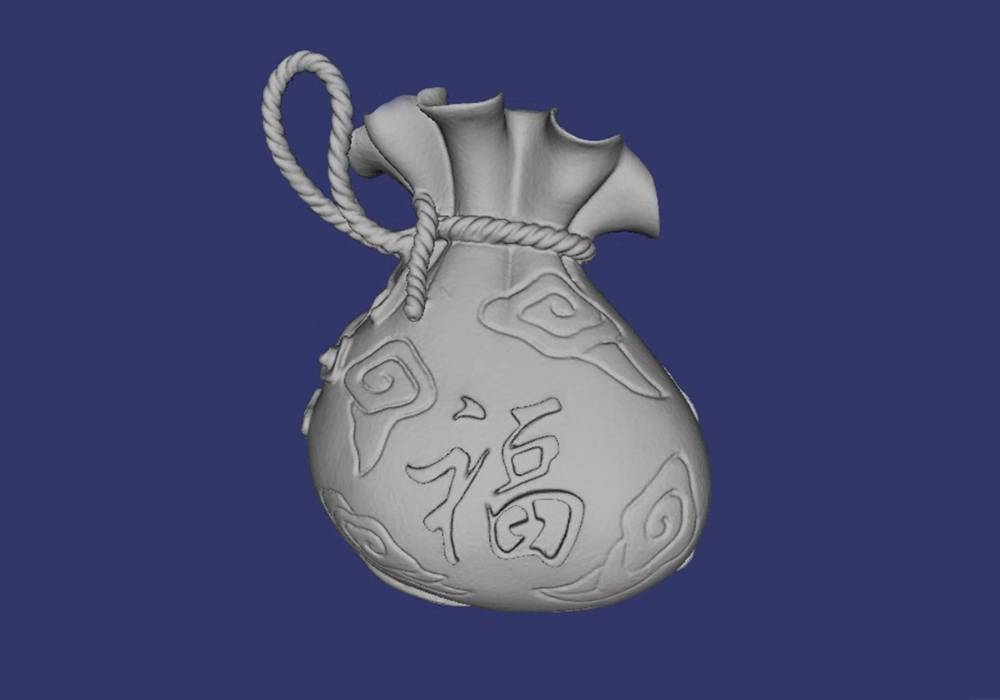 Fast Scanning: High frame rate data acquisition,0.3s high speed 3D reconstruction
W

hy SuperbMelt Jewelry 3D Scanner

Professional R&D Team:
Over 15 years R&D experience in gold machinery with a top engineer team supported

High Quality:
Only choose famous brand main electric components for production

ISO CE SGS Approved:
Professional certification bodies certify that the machines are of high quality
Any Question About SuperbMelt Jewelry 3D Scanner
Guide of SuperbMelt Jewelry 3D Scanner
Chapter 1:
SuperbMelt Jewelry 3D Scanner Key Specifications
Scanning Accuracy
The accuracy of our scanners can achieve ≤ 0.01mm, and with the use of industrial-grade blue light, it can achieve high noise reduction, so that the output data can have high quality.
Camera Resolution
The scanner has a dual camera, the resolution of our scanner is 5 million, so it is two 5 million pixels, and the camera resolution affects the scanning resolution, so our scanner can present high accuracy and clarity at high pixels details.
Scanner Design
The size of the scanner is 331x317x456mm, the net weight is 15kg, the body design is small, easy to carry, and the position can be changed according to the workplace.
Power Configuration
Use AC100-220V, 50Hz power supply, which belongs to general power supply, and has no rigid requirements for the workplace. The machine interface is USB3.0/12V 5A, which is safe and convenient to use.
Scanning Speed
The speed of each scan of our scanner is less than 3 seconds. It should be noted here that the size and resolution of the scanned object may affect its speed.
Scanning Support
The file format is STL, which is compatible with most printers and design software on the market, and supports Win7/Win10 to meet the use of different computers; the capture range is 100×80×80mm each time, which is suitable for most jewelry sizes.
Machine Accessories
Magnetic multi-stage adjustable clamps make operation more convenient and flexible and intelligent linkage 2-axis turntable make the scan more accurate and never miss a single detail.
Chapter 2:
SuperbMelt Jewelry 3D Scanner Technology and Software
Technology:
Global registration: global correction of mechanical deviation

Multi-piece/Multi-group/Multi-angle supplementary scanning: support

Feature /manual match: automatic feature / manual point selection matching

Swing arm + turntable 2-axis system for fully automatic dead-angle free scanning

Powerful and simple splicing function, support multiple group scanning, group features and selected points splicing (maximum scan 130 × 100 × 80mm or so, need to be spliced twice more)

Excellent optical process, using 16mm 5MP standard optical measurement lens module, high precision intelligent fusion, single-frame scanning accuracy up to 0.01mm

Unique scanning production technology: SuperbMelt scanners are more cost-effective than some suppliers using sls technology on the market. Because as the resolution increases, the cost of sls technology is also more expensive, but our scanners use professionally customized LED projectors, which do not limit the resolution. Therefore, our price is much cheaper, and our technology meets the quality requirements of industrial production, which is the most suitable for some jewelry studios, not only saves costs but also brings greater benefits.
Software:
Use the software that can realize reverse three-dimensional modeling design to reconstruct the three-dimensional CAD model of the real objects.

Our scanners support most designs software such as ZBRUSH, RhinoGold, MatrixGold, Jewelery cad dream and more.

After scanning, you can open any software to design or modify.
Chapter 3:
How Does SuperbMelt Jewelry 3D Scanning Work?
1. Preparation
Determine if a contrast enhancer is required. If the item to be scanned is transparent, black or metallic, you need to shake the contrast enhancer evenly and spray it on all surfaces of the item.
2. Scanning
Turn on the power

Place the object on the operating table after spring and open the scanning software

Click the removed turnable button

After setting successfully, click Mosaic scan

The swing arm+ turnable 2-axis system can perform fully automatic scanning 360 angle, and the device will automatically stop after scanning

Right-click the mouse to select the point and delete the redundant parts scanned

Turn the object over and put it on the console after deleting, and operate in the same steps
3. Document Output
After completing the front and back scanning, click Splicing

After splicing, click output

Select the appropriate parameters for output according to the degree of precision you need

Check the effect
FAQ Guide of SuperbMelt Jewelry 3D Scanner
1. What Is The Software You Use?
The software is developed by ourselves.Our software is free to upgrade for life, so you don't have to worry about follow-up problems. Besides, we can change the software logo to your company's if you need it.
2. What Is The Maximum Scanning Range Of This Device?
The maximum can scan 130 * 100 * 80 mm or so, need to be stitched together twice more. The object more than 100 mm will need to scan twice to stitch together.
3. What Is The Maximum Load Capacity Of This Equipment?
1kg. Our products are mainly for fine products and generally do not exceed this range.
4. Can I Customize The Colors And Company Logo?
Of course, but for custom colors, the minimum order quantity is 10 pieces.
5. Is This A Laser Scanner?
No, it is a structured light scanner, now there is no jewelry scanning with laser on the market.
6. What's The Contrast Enhancer Used For?
If the item to be scanned is transparent, black or metallic, you need to shake the contrast enhancer evenly and spray it on all surfaces of the item.
And we will provide two bottles of it for free. But this contrast enhancer can only go by sea, not by air following the machine. So if the machine needs to be shipped by air, then you can only buy this product in your own region. And don't worry, it's easily available for purchase.
7. Is This Machine Suitable For Scanning Items With Small Holes/mesh Structure?
No, it's difficult to scan complete.
8. Do You Have One Machine For Dental And Another For Jewelry?
No, this machine can scan both. Because the accuracy of our machine meets the requirements.Generally speaking,the equipment dedicated to scanning jewelry, it has a higher accuracy than dental molds.
9. What Are The Design Software Compatible With This Scanner?
Most of the mainstream software on the Internet are compatible, such as ZBrush, 3Shape, Blender, MatrixGold, SolidWorks, Meshlab,3ds Max, Maya.