Induction Melting Furnace
China Top Induction Melting Furnace Manufacturer
At SuperbMelt, we are your trusted partner when it comes to high-quality induction melting furnaces, including our state-of-the-art gold and silver induction melting furnace. Our furnaces are designed to meet a wide range of applications, allowing you to melt various metals such as copper, silver, iron, gold, and platinum, with weights ranging from 1kg to 250kg.
Our induction melting furnaces are equipped with advanced features that enable precise temperature control, ensuring accurate melting and smelting processes. Additionally, they are equipped with efficient cooling systems, enabling uninterrupted operation for more than 24 hours without any mechanical complications.
With our extensive experience in the industry, we understand the unique needs of our clients and strive to exceed their expectations. Count on SuperbMelt for top-notch induction melting furnaces that deliver exceptional performance and reliability.
Superbmelt induction melting furnace list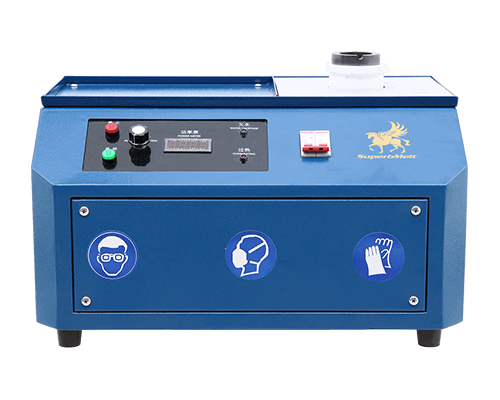 Introducing our compact 1-2kg desktop induction melting furnace – the perfect choice for small-scale melting needs. With a maximum temperature of 1600 degree Celsius, it can melt up to 30kg per hour. Its energy-efficient and environmentally friendly design allows for 24/7 nonstop operation. Whether it's gold, copper, silver, or brass, this mini melting furnace is easy to use and highly portable, making it the ideal choice for private or small-scale melting purposes.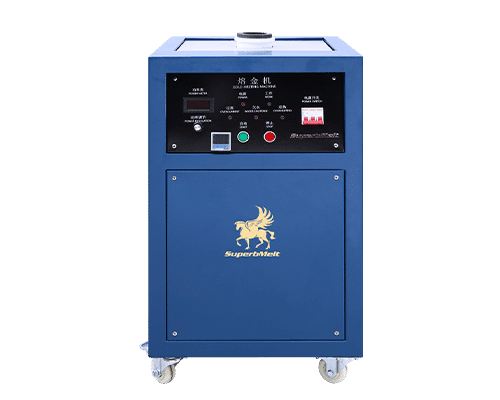 Integrated Induction Melting Furnace
Introducing our efficient and user-friendly induction metal melting furnace, capable of melting 3 to 5 kg of metal in just a few minutes. This industrial furnace has a compact design and does not consume electricity, making it ideal for small-scale operations. It also comes with a one-year warranty for added peace of mind. It can melt gold, silver and copper in 2 to 4 minutes and can run continuously for 24 hours. Its compact size does not take up much work space, and its unique cooling system allows for uninterrupted operation. In addition, the crucible can be easily extracted by using pebbles.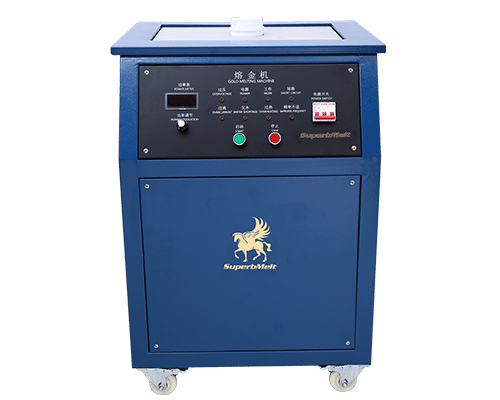 Introducing our stationary platinum melting furnace – designed to melt platinum, gold, palladium and alloys quickly and efficiently. With a maximum temperature of 2800°C, it can melt any form of metal, including ingots, dust, powder or scrap. Our 1-4 kg platinum melting furnace can melt 1 kg to 4 kg of metal in just 5 minutes, thanks to its powerful electromagnetic stirring system. It prevents the metal surface from being uneven. It is also equipped with a pump system that regulates the furnace while melting the metal. An all-round alarm system sounds in case of overheating, low water in the pump or high current. Its compact size makes it easy to transport, and it operates quietly without producing any environmental pollutants. Whether you are in the scrap business or need to melt precious metals for other purposes, our platinum scrap melting furnaces are the ideal choice.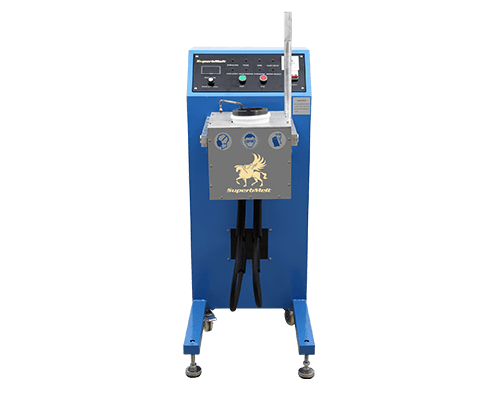 Tilting induction melting furnace
Superbmelt10kg Manual Tilting Induction Melting Furnace – The perfect solution for your large scale melting needs. Whether you're processing gold, silver, copper or other alloys, our furnaces can handle it. With a well-designed cooling system, it can run for a long time without any issues. Plus, it's eco-friendly and easy to use, making it an ideal melting pot for any business. The inclined design ensures that the molten metal can be easily poured into the mold, saving you time and energy. Don't let your smelting work get in the way – upgrade to our 10kg manual tilting induction melting furnace today and experience efficient, hassle-free smelting like never before.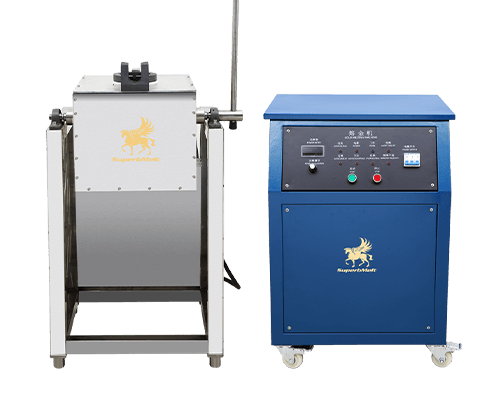 Split type manual tilting gold melting induction furnace
The 20-30 kg manual tilt induction melting furnace is perfect for large scale melting needs. It utilizes digital induction technology for precise applications and features an all-around heating system for added safety during operation. With a maximum temperature of 1800 degrees Celsius, it can melt gold, silver, brass, copper and other non-ferrous metals in as little as 6 to 8 minutes. The tilted design makes it easy to pour into the mold and ensures uniformity of the melted metal. The furnace has 25KW to 35KW of power and is equipped with a water cooling system that allows for extended run times without causing harm to the environment. It is both reliable and safe, making it ideal for your high temperature induction melting furnace needs.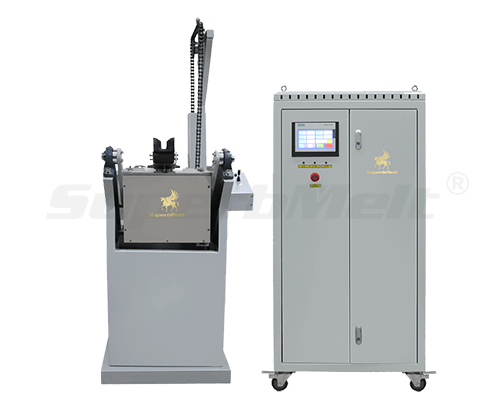 Chain type tilting induction metal melting furnace
The 10-50 kg chain tilting induction melting furnace is an affordable option for those who need to melt large amounts of metal. Its zero-emission operation makes it environmentally friendly, and its motor-driven chain tilting technology increases efficiency and ensures easy metal pouring. This furnace can accommodate three different furnaces at the same time and has a power range of 15 KW to 90 KW. it uses IGBT technology for 30% power savings and is equipped with an omni-directional warning system to alert the user to any problems. This tilting metal furnace is able to work continuously for 24 hours with less noise and pollution, making it a reliable choice for melting almost all types of metals.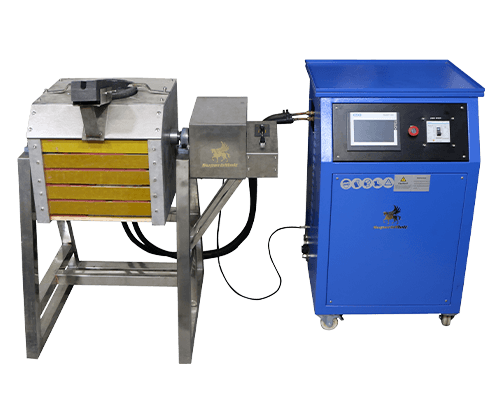 Electric induction melting furnace
The 10-100 kg motor tilting induction melting furnace is a high-end but user-friendly melting furnace for ferrous and non-ferrous metals. It has an input power range of 15KW-160KW and can efficiently melt gold, steel, silver, stainless steel, brass, aluminum, lead, zinc, etc. The IGBT technology used in this furnace provides energy savings of 15-30%, making it an energy-saving option. The crucible for melting cast iron is easy to change and takes up less space for all melting applications. This motorized tilting furnace produces low noise and no harmful fumes to the environment. It can work continuously for 24 hours.
Hydraulic metal melting furnace
The 50-250kg hydraulic tilting induction melting furnace is the perfect solution for melting various types of metals effortlessly. With the convenience of interchangeable crucibles and a control system that ensures optimal performance, this furnace guarantees efficiency and productivity. The machine can operate continuously for 24 hours, and its omni-directional warning system ensures maximum safety by monitoring key parameters. The melting furnace uses IGBT technology to save 15-30% of power, with a power input of 45KW to 160KW. The tilting function can be remotely controlled with a trolley panel. The melting furnace is easy to install, operate, and maintain, with a strong steel shell furnace that ensures durability and longevity.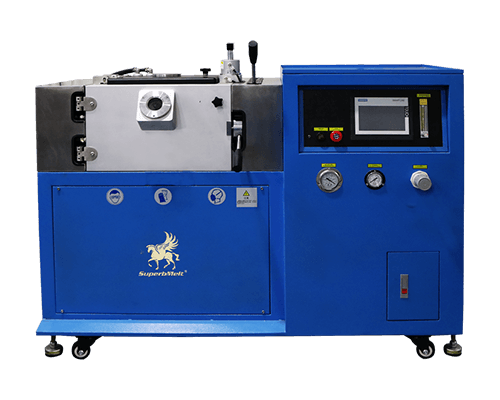 Vacuum Induction Melting Furnace
As a leading induction furnace manufacturer, SuperbMelt offers high-quality vacuum induction melting furnaces that utilize electromagnetic induction in a vacuum environment. Our furnaces are designed to melt a wide range of metals and alloys, including superalloys, aluminum, stainless steel, and other oxygen, nitrogen, and hydrogen-sensitive materials. With advanced technology and exceptional quality, our vacuum induction melting furnaces are trusted by professionals in the industry. Choose SuperbMelt for reliable and efficient metal melting solutions.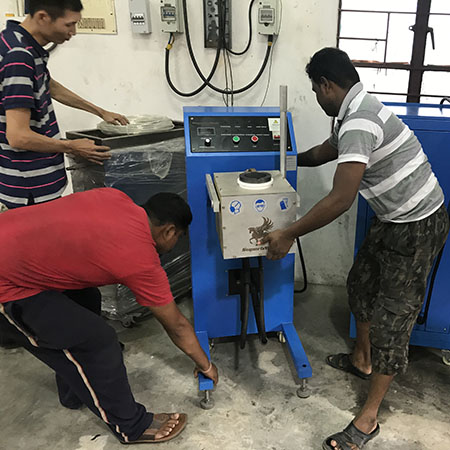 Platinum Melting Machine
"SuperbMelt platinum melting furnace have a solid reputation in Saudi Arabia as a reliable and efficient tool for melting and refining gold. I think this machine can melt all types of gold including scrap, jewelry and coins with minimal effort and time. The induction melting furnace digital display and controls make it easy to monitor and adjust the temperature and melting process, ensuring consistent and precise results."
Klaus Mogensen Managing Director, Dynamic Fume Exhaust Systems.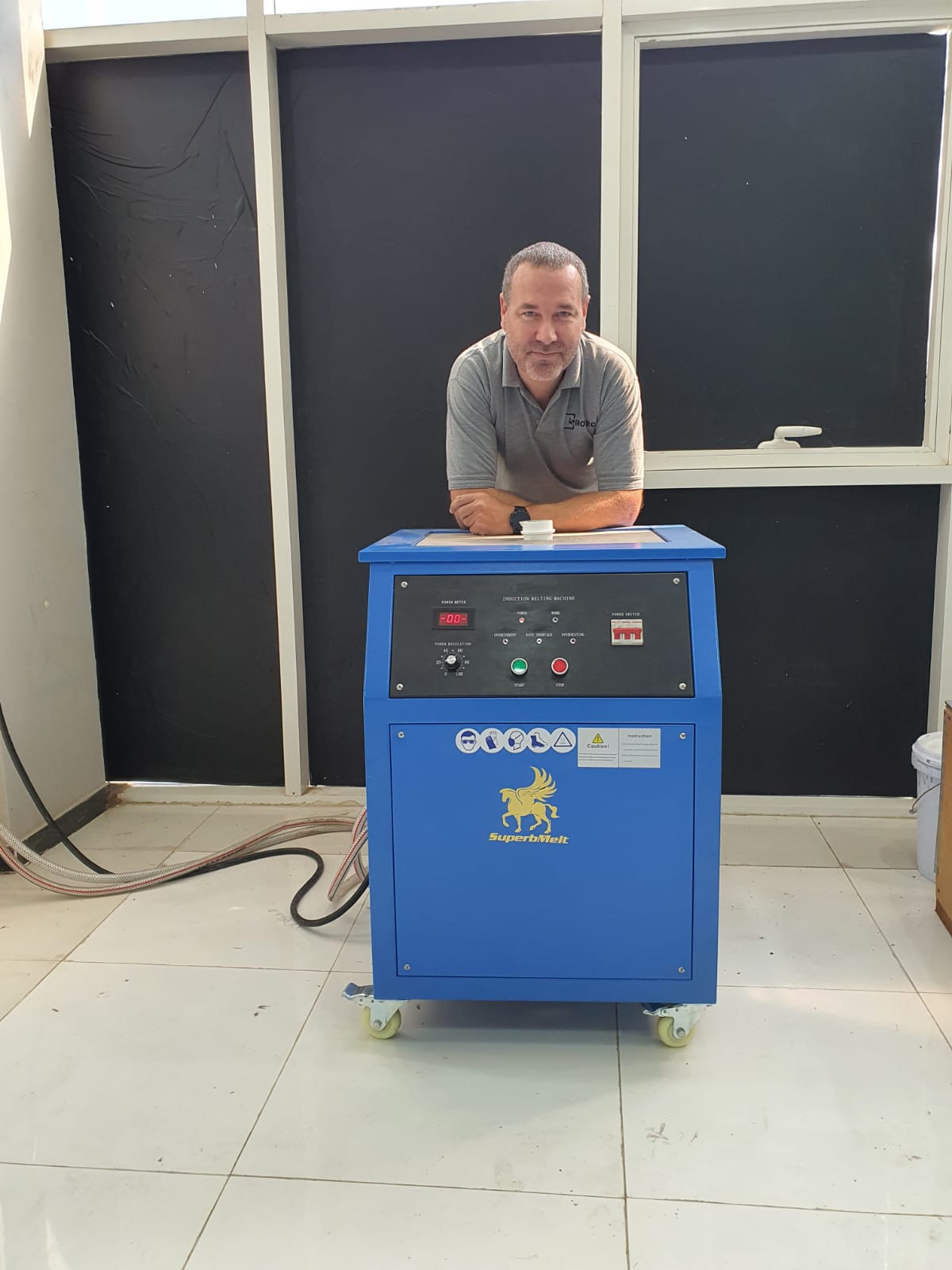 Customer from Israel 50kg gold induction melting furnace
"We recently purchased a precious metal melting furnace from Superbmelt and we are very pleased with the product. Not only was it of high quality, but it arrived promptly and was easy to install. We were so impressed with the product that we decided to visit the company in person. We were warmly greeted by the staff and given a thorough tour of the company's facilities. We were particularly impressed with the level of attention to detail and care taken at each step of the manufacturing process. Overall, we would highly recommend this company to anyone looking for a high quality, reliable melting furnace. The product exceeded our expectations and the customer service was outstanding. We look forward to doing business with this company again in the future."
Levi, Production Manager, Tel Aviv Gold Ltd., Israel.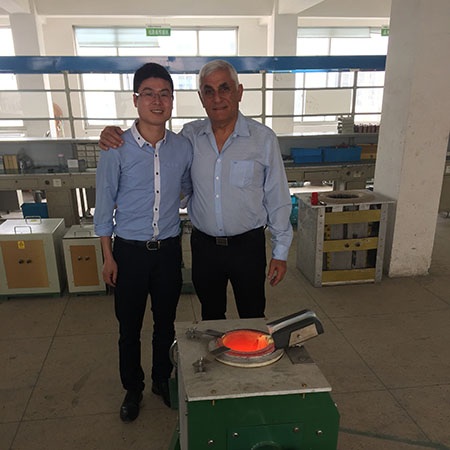 Azerbaijan 22k gold chain making line
"I purchased a high quality jewelry melting furnace from superbmelt last month and I am incredibly impressed with the product. The melting process was efficient and seamless, and the end result was consistently excellent. I was particularly impressed with the level of customer service I received throughout the purchase process. The staff was knowledgeable, responsive, and went above and beyond the norm to ensure I received the product that best met my needs. In addition, I appreciated the opportunity to tour the company's facilities and see the manufacturing process in action. It is clear that there is a great deal of care and attention to detail in every product they create."
Nicolai, Operations Manager, Azer Gold Factory.
Why You Could Choose Superbmelt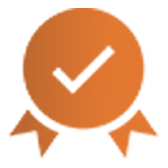 2 years warranty
The warranty for our machine is one year longer than the warranty provided by other factories.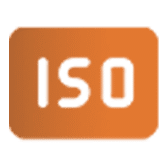 ISO CE SGS approved
Professional certification bodies certify that the machines are of high quality.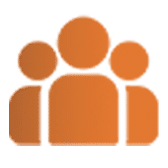 Strong service team
We will give response within 24 hours against your problem by our professional engineer.
W

hy Choose a SuperbMelt Induction Melting Furnace

Professional R&D Team:
Over 15 years R&D experience in gold machinery with a top engineer team supported

High Quality:
Only choose famous brand main electric components for production

ISO CE SGS Approved:
Professional certification bodies certify that the machines are of high quality
Guide to Induction Melting Furnaces
Chapter 1:
Application areas of the induction metal melting furnace
1.1, Metal metallurgy industry
The metallurgical industry refers to the extraction, beneficiation, and sintering of metal ores, followed by their smelting and processing into metal materials. The metallurgical industry can be further divided into two categories: ferrous metallurgy and non-ferrous metallurgy. Ferrous metallurgy primarily produces iron, chromium, manganese, and their alloys, providing raw materials for modern industry, transportation, infrastructure, and military equipment. Non-ferrous metallurgy primarily involves the refining of non-ferrous metals, such as copper refining, aluminum production, lead-zinc industry, nickel-cobalt industry, tin smelting, precious metal industry, rare metals, etc.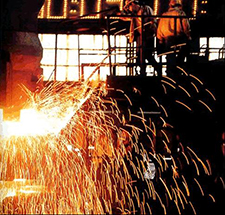 1.2, The mechanical manufacturing industry
induction metal melting furnace holds an irreplaceable position in the field of mechanical manufacturing. It is primarily used for metal material production, alloy preparation, component manufacturing, and melting recycling. In the manufacturing of machinery, the induction metal melting furnace plays a crucial role by providing an effective solution for producing high-quality metal materials and components. Its applications are indispensable in various processes such as metal material production, alloy preparation, component manufacturing, and melting recycling.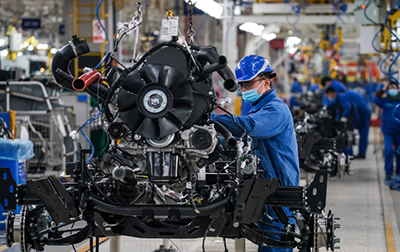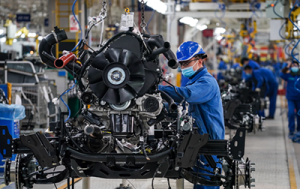 1.3, Jewelry processing and manufacturing
induction gold melting furnace is used for melting precious metals such as gold, silver, alloys, and platinum. Alloy purification: The jewelry manufacturing process requires the use of various alloys to achieve high performance and exquisite appearance. The induction melting furnace can accurately control the composition of the alloys, enabling the production of high-quality alloy jewelry. Jewelry manufacturing: The induction melting furnace can be used to produce jewelry in various forms, such as rings, necklaces, earrings, etc. It can melt jewelry materials and cast them into specific jewelry products. Melting and recycling: Waste precious metals and scraps generated during the jewelry manufacturing process can be recycled through melting equipment, helping to reduce costs and minimize environmental impact.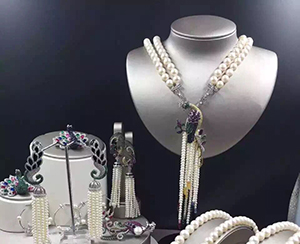 Chapter 2:
How to choose the right induction metal melting furnace
2.1, Choose based on your industry
If you are a jewelry store owner, you can choose a small-sized induction melting furnace that is compact and easy to store. It is suitable for producing small batches of exquisite jewelry. If you are a mining operator, you can opt for a large-capacity (50kg-250kg) and high safety factor melting furnace.
2.2, Choose based on the required capacity
Determine the amount of material you need to melt per batch or per day.
Evaluate the melting speed of the furnace.
Ensure that you have sufficient space to install the purchased melting furnace.
Consider future expansion plans and potential increases in production volume.
2.3, Based on the materials you need to melt.
Finding the melting point of the materials you need to melt is important. Due to the fact that various materials have various melting points, you must select a furnace that can provide the necessary temperature. Material Compatibility: Confirm that the materials you intend to melt can be melted in the furnace. Different furnace materials or atmospheres may cause different reactions in various materials. Consider the kind and size of crucibles or moulds needed for your materials before purchasing any. Crucibles or moulds that are the right size and form should fit in the furnace. Heating Method: Consider the furnace's heating system. Specific heating methods, such as induction heating, resistance heating, or gas heating, may be necessary for different materials. Select a furnace that employs the best heating technique for your materials. Some materials are vulnerable to contamination, hence contamination must be controlled.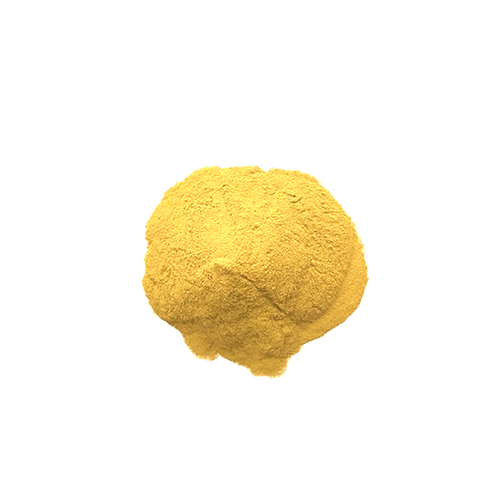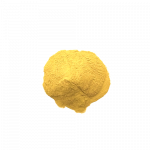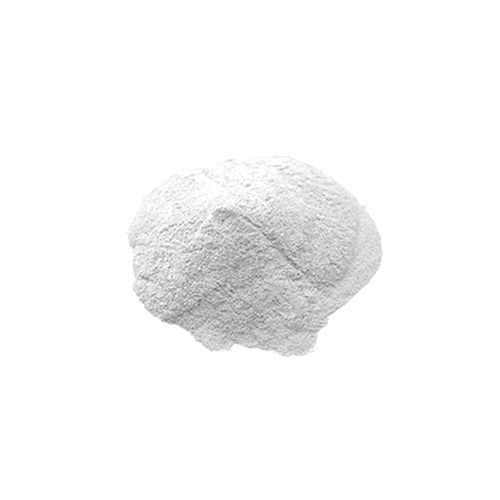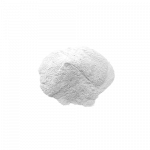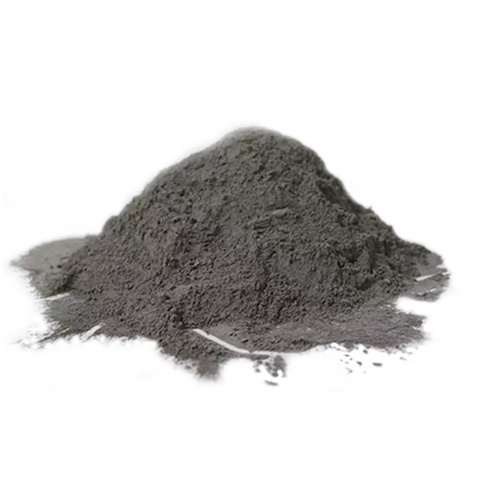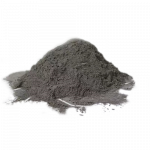 Make sure the furnace has the right controls and features to avoid contamination when melting. Safety Considerations: Particular safety precautions can be necessary depending on the properties of the materials. Select a furnace that satisfies the safety requirements and laws for using and melting your particular materials.
Chapter 3:
SuperbMelt offers a variety of melting furnaces
Beause Melting metal to mend or re-work your jewellery pieces will help you to expand on the style of jewellery you offer and the variation of jewellery pieces you supply. At SuperbMelt we supply all the metal melting equipment you need to successfully liquefy metal.
From hand torches to scorifiers, tongs and butane gas lighter fuel – we really are the one-stop shop for all your metal melting equipment. Browse our range of metal melting equipment and find our quality melting tools in a selection of shapes and sizes.
3.1, Desktop melting furnace
SuperbMelt 1-2kg small-scale melting machine is designed for small jewelry store owners and DIY jewelry enthusiasts. With a maximum temperature of 1600°C, it is suitable for melting gold, silver, alloys, and more.
3.2, Vertical Induction Gold Melting Furnace
The SuperbMelt 1-2kg vertical induction gold melting machine is based on the latest and most advanced IGBT induction technology, allowing for rapid melting within 2-4 minutes. It is capable of melting not only gold but also silver, copper, palladium, and other precious metals.
3.3, Platinum Melting Furnace
This machine is specifically designed for those involved in platinum melting, but it is also capable of melting gold, silver, palladium, and other precious metals. It has a melting capacity of 1-4kg. The temperature of this platinum melting furnace can reach approximately 2600°C in a short period of time.
3.4, Tilting gold melting machine
The machine comes in two versions: one for melting platinum and another that does not melt platinum. It can melt 4 kilograms of platinum, 12 kilograms of gold, or 6 kilograms of silver in 2-5 minutes. The standout feature of this melting furnace is its built-in rocker mechanism, eliminating the need for tongs to remove the crucible. It offers high safety standards and can operate continuously for 24 hours.
3.5, 20-30kg induction melting furnace
20-30kg induction melting furnace stands out from other products on the market with its ability to melt 20-30kg of metals such as gold, silver, copper, and alloys within 6-8 minutes. With a 25-35kW induction power supply, it can reach temperatures as high as 1800°C.
3.6, Small Induction Furnace
SuperbMelt small induction melting furnace can be used to melt any ferrous and non-ferrous metals. This machine is capable of melting metals ranging from 10kg to 50kg.
3.7, Vacuum Induction Melting Furnace
2-10kg Vacuum Induction Melting Furnace allows the melting of metals under vacuum conditions, preventing oxidation. This makes it suitable for producing high-quality jewelry and high-precision components.
3.8, Hydraulic Induction Furnace
Hydraulic Induction Melting Furnace has a maximum capacity of melting 250kg of metal. It utilizes hydraulic casting for stable and safe operations.
Chapter 4:
Conclusion on Induction Melting Furnaces
In conclusion, you can choose the appropriate induction melting furnace equipment based on your industry, budget, required capacity, and the material you intend to melt. SuperbMelt specializes in providing high-quality melting equipment and jewelry manufacturing machines for jewelry processing businesses worldwide. Whether you need a gold melting induction furnace or information about induction furnaces for melting platinum, please don't hesitate to contact our sales representatives if you have any inquiries or concerns.
FAQ Guide of Induction Metal Melting Furnace
How to Melt Platinum at Home?
Melting platinum at home is neither safe nor recommended. Platinum has a very high melting point of about 3,215 degrees Fahrenheit (1,768 degrees Celsius), which requires specialized equipment and knowledge to handle. Additionally, molten platinum can release toxic fumes and cause serious injury or damage. If you have rich platinum melting experience, you can use SuperbMelt brand platinum melting furnace.
Furnace: Melting platinum requires a high-temperature furnace capable of reaching temperatures of 1,768°C (3,214°F).
Crucibles: Platinum can be melted in graphite or ceramic crucibles. Crucibles need to be able to withstand high temperatures and should be clean and dry before use.
Pliers: Heat-resistant tongs are required to handle the cauldron.
Protective Equipment: Heat-resistant gloves, face shield and protective clothing should be worn when working in high temperatures.
Flux: Flux is used to prevent oxidation during melting.
Prepare the platinum material in advance using a Graduation scale. Preheat the furnace to the desired temperature. The temperature needed will depend on the type of furnace and the material being smelted.Weighing, controlled within the capacity of the furnace
Clean the platinum material, put it into the crucible in the smelting furnace, wait for the platinum smelting to complete (it takes about a few minutes, depending on the weight of the platinum you smelt), wait for the smelting to complete, put it into the mold and wait for cooling, you can get a purity 100 % Platinum
How To Smelt Your Gold And Silver?
In order to extract gold and silver from ores or waste products, these metals must be melted. The general procedures for smelting gold and silver are as follows:
Get the information ready: Gather the gold and silver ore you intend to process. It might be scrap metal or ore.
Crush and grind the material: To reduce the material to smaller pieces, use a crusher and a grinder. The material's surface area will be increased as a result, which will facilitate melting.
The furnace should be preheated to the desired temperature. The type of furnace and the material being smelted will determine the required temperature.
Flux should be added to the material. Flux aids in cleaning off impurities from the material and increases the effectiveness of the smelting process.
Add the material to the furnace by placing it inside and heating it up until it melts. Depending on the quantity of the material and the kind of furnace being used, this could take many hours.
Pour the molten substance into the mold: After the substance has melted, pour it there to give it a new shape. Permit the substance to cool and solidify.
Refine the substance: After it has solidified, refine it further if necessary to get rid of any impurities that may still be present.
It is crucial to remember that smelting can be hazardous and should only be undertaken by knowledgeable people with the proper safety gear.
How To Choose The Induction Melting Furnace You Need?
First, you need to consider your industry, whether it is for commercial, laboratory research or mining needs, while also considering the cost of induction furnaces. Here are some things to keep in mind when choosing a metal furnace:
① If you use it for commercial and research experiments, you can choose a 1-4k melting furnace, which has a power of 15kw and a capacity of 1-4kg. It can also melt various precious metals, such as platinum, gold, silver, iron, aluminum, copper, etc.
② If you use it for mining, there are two types of metal melting furnaces for you to choose from, a 10-100kg capacity induction melting furnace with a power of 15/160kw and a 50-250kg induction melting furnace with a power of 15/160kw. They are suitable for melting gold, silver, copper, iron, and the only difference between these two metal melting furnaces is their capacity.
What Is The Difference Between An Electric Arc Furnace And Induction Furnace?
Both types of electric melting furnaces—electric arc furnaces and induction furnaces—use heat to melt metal, but their methods of heating are different.
An electric arc is used in an electric arc furnace (EAF) to create heat and melt metal. Two electrodes—typically formed of graphite or another conductive material—create the arc. Metal is melted by the arc's heat before being poured into a mold.
In contrast, induction furnaces heat and melt metals using electromagnetic induction. A copper wire coil inside the furnace produces a magnetic field when an alternating current is run across it. Eddy currents, which are brought on by this magnetic field, cause heat to be produced and the metal to melt. Then, the mold is filled with the molten metal.
EAF is more suited to melting scrap metal and making small batches of steel, whereas induction furnace is better suited to melting precious metals and high-quality alloys. While induction furnaces are frequently used for melting and casting, EAFs can also be utilized for the production of steel.
Why Do You Need An Induction Melting Furnace?
Metals such as gold, silver, aluminum, copper, and platinum are melted and cast in induction melting furnaces. Here are five explanations for why an induction melting furnace can be necessary:
High Melting Efficiency: Induction furnaces can melt metals quickly and effectively using electromagnetic induction, which lowers operating costs and energy consumption.
Precision Control: With induction furnaces, you can precisely control the temperature to meet your unique melting needs. You can make high-quality alloys with predictable chemical compositions thanks to this.
Clean and secure operation: Induction furnaces are a safe and clean option for melting and casting metals since they emit no emissions or pollutants. Additionally, they offer security mechanisms that shield the operators from mishaps and harm.
Versatility: Different sorts of metals, from little amounts of scrap metal to massive amounts of high-quality alloys, can be melted in induction furnaces. Additionally, they are adaptable to diverse application and production requirements.
Cost-effective: For small and medium-sized foundries and metalworking businesses, induction furnaces are a good investment. They take up less room and are simple to incorporate into already-existing manufacturing processes, so less equipment and labor are required.
An effective and functional tool for melting and casting all types of metal jewelry is an induction melting furnace. Induction furnaces may improve production, quality, and profitability for any size foundry or precious metals processor.
What is the easiest metal to melt?
Among common metals, lead and tin are the easiest metals to melt. The melting point of lead is approximately 327.5 degrees Celsius (621.5 degrees Fahrenheit), while the melting point of tin is about 231.9 degrees Celsius (449.4 degrees Fahrenheit), slightly higher than lead but still considered low-melting-point metals. This makes them the most easily melted metals.