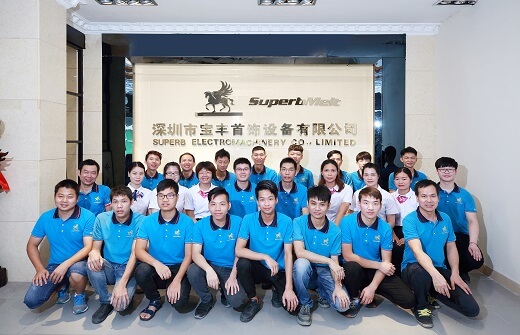 Gold And Jewellery Machinery Expert
Superb is a top-notch manufacturer of advanced precious metal and jewellery machines
Help goldsmith and gold miners smelt gold.
Help precious metal refinery build melting and casting line.
Help gold traders melt collected gold into bars for sale.
Help Jewellery manufacturers build full line of jewelry casting and making. Provide experienced solution to improve production efficiency.
Superb has over 15 years R&D experience of Induction technology and Jewellery manufacture.
We adopt the latest technology to update our machines to save gold wastage and improve jewelry quality for customers.
Our plentiful certificates and honors further verified the quality of our machines.

Induction Metal Melting Furnaces
The various types of these induction melting furnaces can meet different weight requirement of precious metal and other non-ferrous metal melting.[Read More]
Precious metals Casting Machine
Professional precision equipment for jewelry casting industry. As the equipment of the hot sale in the industry, we received the same praise from domestic and foreign customers.[Read More]
Other Equipments
The all necessary equipments for the whole system building will be elaborately designed by Superb team like gypsum powder mixer, jewelry rolling mill, wire drawing machine and so on.[Read More]
2 years warranty
The warranty for our machine is one year longer than the warranty provided by other factories.
AAA credit audited enterprise
The government Audited Superb as AAA credit company (top level).
High quality
We only choose famous brand main electric components for production.
ISO CE SGS approved
Professional certification bodies certify that the machines are of high quality.
Solution for casting line
We will provide one-stop service for your precious metal casting line.
Strong service team
We will give response within 24 hours against your problem by our professional engineer.
Professional R&D team
Often participate in Industry Technology Forum, so that our technology to keep pace with the times.
Fast delivery
The induction melting furnace has sufficient stock and greatly shortens our delivery cycle.