P

ortable Fiber Laser Engraving Machine
Professional Manufacturer in China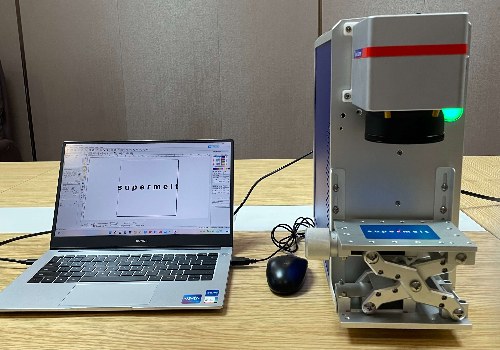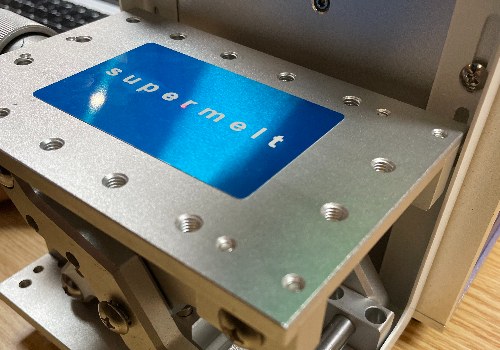 SuperbMelt mini laser marking machine is mainly used for marking metal materials, such as jewelry made of gold, silver, copper and stainless steel, handicrafts, glasses clocks, electronic chips and other products. It can sculpture logo, code, QR code, barcode, etc. The laser beam is mainly output through the fiber laser, then the set picture or content is etched on the metal material.
Fiber optic laser engraver is small and portable, can be easily taken to various occasions. Using high-quality laser beam output, more stable work, longer life and professional. Suitable for various industries with high requirements on depth, precision and smoothness.
We can customize various accessories according to the customer's production, and a variety of powers from 20w to 50w can be selected. Its marking speed is 2-3 times faster then the traditional process, so it's easy to achieve rapid mass production. Moreover, while the loss is low, also energy-saving, which greatly reduces the production cost of customers.
Advantages & Benefits
Compact and Portable
The size of the machine is very small, length and high is 740x620mm, even smaller than a computer host. Therefore, it does not take up much space, whether you are in a small studio or at home, you can choose it.
Moreover, we installed a handle on the top of the machine, which is more convenient to carry, and you can easily use it to complete the carving of objects in any environment you need.
High Quality Laser
The lasers we use are all high-quality brands, such as jpt, max, ipg, etc. We can customize the corresponding lasers according to the marking effect requirements of your products.
The working stability is high, then amplitude noise is very low, it can work for a long time, which greatly improves the working efficiency. The life of this laser device is as high as 100,000 hours, and it does not require much maintenance, which can better save maintenance costs.
High Precision
The machine is specially made for tiny products, especially for serial numbers of jewelry products, barcodes of electronic chips, product nameplates, etc., all need this high-precision marking machine to achieve, its accuracy can reach 0.002mm, for various complex fine patterns can be carved with it.
Fast Marking Speed 
Equipped with a high-level laser scanning system, it can quickly realize pattern marking in a short time, and the speed can reach a considerable 7000mm/s. For this feature, even if you are a medium and large jewelry or industrial parts processing factory, you can Buy this machine in bulk to increase the output of the factory.
Air Cooling
Both air-cooled and water-cooled have the effect of cooling, so as to ensure the normal operation of the marking machine. Compared with machines with higher power, water-cooled is generally used, but its disadvantage is that the capacity will be relatively large.
As for the optical fiber marking machine with lower power, air cooling is more suitable, its weight is lighter, and the cooling effect is more ideal.
Energy Saving and Environmental Protection
The electro-optical conversion rate of this marking machine is very high, more than 28% is higher than other types of marking machines, so the loss is reduced to a greater extent, and it can save operating and energy costs. At the same time, it meets the environmental protection requirements required by the factory.
High Level of Automation
The mini marking machine is automatically controlled by a computer, and then simply set parameters and adjust the focus to achieve fast marking without complicated training. The integrated design makes it easy to install and operate.
Permanence and Security
Use Superbmelt laser marking machine to mark products, you don't need to worry about the content of the mark will fade over time. Our marking machine permanently marks through the principle of etching, and will not be affected by temperature, irritating gas or direct touch and other environmental influences.
The content engraved by this technology is not easy to be copied or changed, so it is often used as a marking tool for anti-counterfeiting marks of metal products.
Non-contact
The machine engraves with the light knife emitted by the optical fiber beam, without direct contact with the product, so it can be realized regardless of whether the surface is regular or irregular, and the non-contact working method also avoids abrasion and damage.
Application
Parameters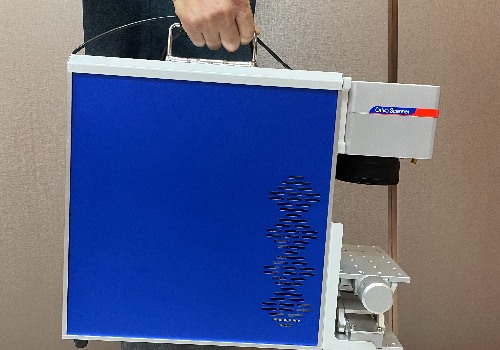 Portable Handle Device
The machine is small and easy to transport, and the installation of the handle can be easily taken to various occasions. The casing is made of high-quality materials, which is durable and provides conditions for going out to work.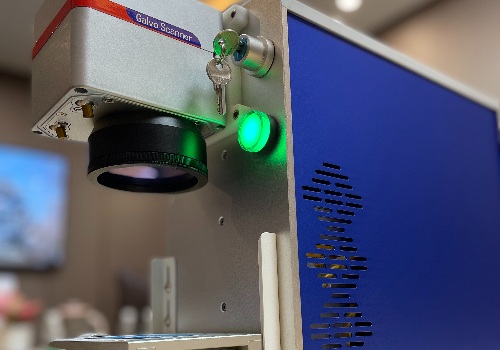 Marking Speed is Fast
The high-quality beam output combined with the intelligent focusing system makes the whole marking process easier and faster, and improves work efficiency easily.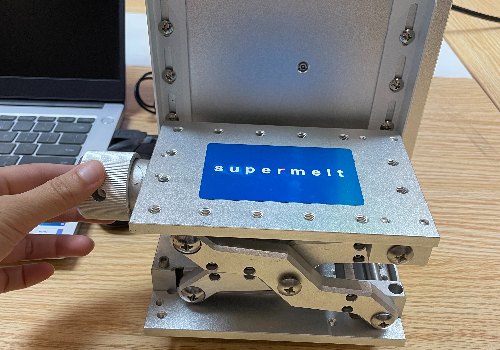 Ultra High Precision
The precision is  0.002mm, various complex designs can be realized on the plane. The non-contact marking reduces the loss of materials.
W

hy SuperbMelt Portable Fiber Laser Engraving Machine

Professional R&D Team:
Over 15 years R&D experience in gold machinery with a top engineer team supported

High Quality:
Only choose famous brand main electric components for production

ISO CE SGS Approved:
Professional certification bodies certify that the machines are of high quality
Any Question About SuperbMelt Portable Fiber Laser Engraving Machine
Guide of SuperbMelt Portable Jewelry Laser Engraving Machine
Chapter 1:
What is The Difference Between JPT, MAX,  RAYCUS Laser?
RAYCUS
Raycus's product categories include continuous fiber lasers, pulsed fiber lasers, quasi-continuous fiber lasers, etc., with various types of products. They have the ability to develop and produce fiber lasers from material integration.
JPT
It is the first manufacturer of MOPA pulsed fiber lasers in China. Different from other companies' Q-switching and mode-locking structures, their products under the MOPA structure have adjustable pulse width, wider frequency range, and more advantages.
MAX
It, together with Raycus and JPT, is one of the first national high-tech enterprises in China that have independent intellectual property rights in two core technologies of fiber lasers and optical devices and are vertically integrated, but relatively speaking, its cost performance is higher and affordable .
Chapter 2:
How to Choose the Wattage of the Laser Engraving Machine?
The most important thing to choose a laser marking machine is the choice of wattage. For example, 10W, 20W, 30W, and 50W refer to the power of the laser, so how to choose the wattage that suits your product?
The most important thing is to judge how deep you need to mark. There is little depth at 10 watts, the depth will increase from 20 watts, and the depth will increase with wattage.
At the same time, the greater the power, the deeper the depth, and the faster the speed when working under the same workpiece.
Then you can adjust the high power to low power for use, but the low power cannot be adjusted to high power.
The last is the choice of price, the greater the power, the higher the price.
At the beginning, it is necessary to judge the desired effect of the product.
The effect that 20w can show, 30w may not be able to, but 30w can be adjusted to 20w, so the next step is to consider the type of product. If you have a wide range of products and need different effects, then you can choose the one with higher power, which is convenient to use.
FAQ Guide of SuperbMelt Portable Laser Engraving Machine
1. How dose Portable Jewelry Laser Engraving Machine Work?
2. What are The Accessories of Laser Marking Machine?
3. Is There any Software for The Mini Laser Marking Machine? What should I do After Importing the File to My Computer?
Yes, we offer you the software package, after installation and fill in the parameters accordingly is ok.
4. Can it Work with Windows 64bit?
5. What is Your Laser Brand?
Max. If you need JPT or Raycus we can also provide.
6. Can Sterling Silver be Marked?
All metals can be marked.
7. How Much Power does The Machine Need for Ring Engraving(marking)?
20W is enough for surface engraving, and 50W/100W is required if the engraving deeper.
You can show me the styles then we can recommend you the suitable machine.
8. What is The Usage of Air Inlet?
Add argon to protect metals from being oxidized, making brighter effects.
9. What is The Difference between 50w and 30w Machines?
Size and weight are the same, the power is different. The higher the power, the higher the efficiency, to make deeper engraving , and faster speed.
10. What Thickness can Your Machine Cut?
The 100W marking machine is suitable for the depth within 1mm. If it exceeds 1mm, you might need a specific machine.
11. If I Need to Cut 0.5mm Metal Material, How Many Watts is Recommended?
12. Do you Have a Model for Cutting Plastic?
Yes, recommend UV Laser making machine 3W/5W.
13. Why can't UV Marking Machine Engrave Metal?
The technology of UV marking machine is cold treatment, the technology of optical fiber marking machine is heat treatment, marking metal needs to use optical fiber printer.
14. If I Want to Engrave More Than 1mm in Depth, Can the Desktop Marking Machine Do it?
If you want to engrave a thickness of more than 1mm, it is recommended to use a 100W marking machine(stand model).
15. Can I Modify the Font and Size When Using your Marking Machine?
You can modify the font and size of the text, and you can also engrave patterns.
16. How to Engrave On a Curved Surface?
If you want to engrave on a curved surface, we can provide a 3D engraving head.
17. What Metals can Your Marking Machine Engrave on?
All metals can be marked, if it is a non-metallic material we have to consider other laser sources.
18. Will There be Metal Loss During the Marking Process?
All metals can be marked, if it is a non-metallic material we have to consider other laser sources.
19. Does your Marking Machine Have the Function of Marking in Numerical Order? eg 1,2,3 etc.
Yes, our marking machine has the function of automatic code skipping.