Leading Jewelry Machinery Manufacturer of Vacuum Pressurized Jewelry Casting (SPB-MVC150)
SuperbMelt vacuum jewelry casting kit (SPB-MVC150) is a top-quality product that is specifically designed to hold metals whose weight do not exceed 300g gold, platinum or 150g silver.
The mini vacuum metal casting machine comes with a quartz and an inbuilt furnace. It is capable of heating up to a maximum temp of 2600℃. The above features makes this product suitable for casting tough metals such as gold, platinum, palladium and silver. etc.
Jewelry casting kit (SPB-MVC150) is equipped with a gas chamber. The gas chamber that releases pressurized inert gases which completely eliminate any form of porosity and oxidation during the casting process. This feature that gives your final cast as touch of class and quality.
Features & Benefits
This lost wax casting equipment is designed for casting only small quantity of precious metals (within 300g). It is designed very simple; leaving room for a DIY casting.
This product comes with an inbuilt vacuum pump as compared with other castings kits in the market which doesn't always come with a vacuum pump.
The automatic intelligent Simen control system (PLC) makes your whole casting process very safe seamless.
The vacuum casting machine automatically stop the machine when an error is detected.
This product is designed fully automated. Both your melting and casting chambers can be flipped automatically during operation. This feature saves you more money it terms of manpower needed to handle your casting operations.
The precious metal casting equipment can cast any of your precious metals in the shortest amount of time possible. This machine is capable of reaching your metal casting temperature (max. temp of 2600℃) in split seconds by a 4.5Kw induction generator
The furnace powerful inbuilt generator speeds up your production process coupled with savings in utility for power consumed.
The Simen intelligent Control system (PLC) of the mini jewellery casting tool gives more accuracy to your temperature readings. This furnace controller can measure any temperature up to an accuracy of ±2°C.
In conclusion, are you on the lookout for compact and small-sized metal casting kits? A casting kit with an inbuilt metal melting flip that can automatically rotates your chamber. Then, the vacuum jewellery casting kit is your best bet.
Parameters
Process
Application
Patent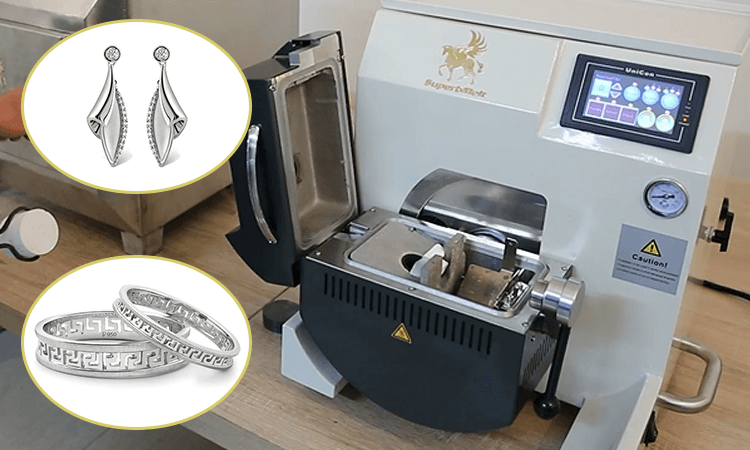 The max. temperature can reach 2600℃, with quartz crucible, it can realize the casting of platinum, palladium.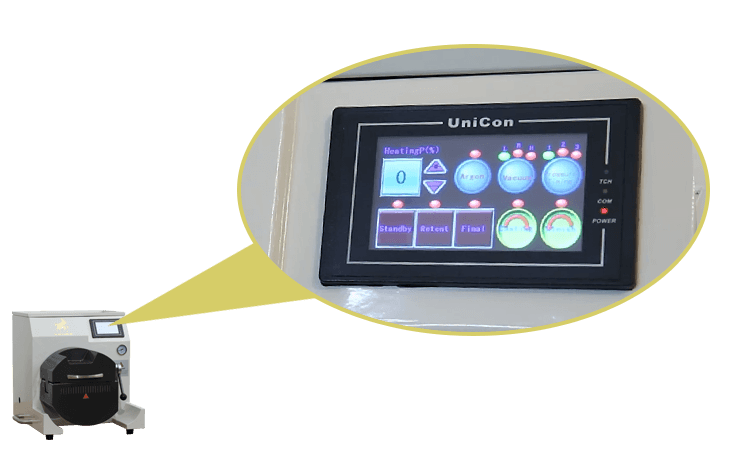 PLC control system can realize intelligent automatic casting, and a full range alarm system ensure safety.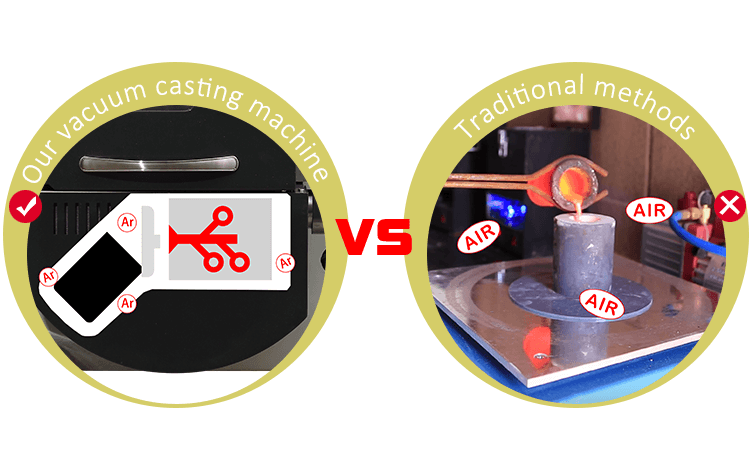 Comparing with traditional casting, it improves casting success and quality of jewelry under vacuum and pressurized.
W

hy SuperbMelt Mini Jewelry Casting Tool

Professional R&D Team:
Over 15 years R&D experience in gold machinery with a top engineer team supported

High Quality:
Only choose famous brand main electric components for production

ISO CE SGS Approved:
Professional certification bodies certify that the machines are of high quality
H

elpful Resource For Your Reference ( An expert about SuperbMelt mini vacuum jewellery casting machine )
More SuperbMelt Metal Casting Machines For Your Choice
Any Question About SuperbMelt Vacuum Jewelry Casting Kit