Precious Metals Casting Machine
Professional gold casting machinery which is indispensable equipment for whole precious metal casting line. Suitable for any simple and complex jewelry casting.
Gold casting machinery can be equipped with a vacuum pump, the texture of the product will be even and the surface quality will be better. In addition, the jewelry vacuum pressure casting machine with electromagnetic stirring function, it will make the alloy mix more evenly, so the quality of the product is better.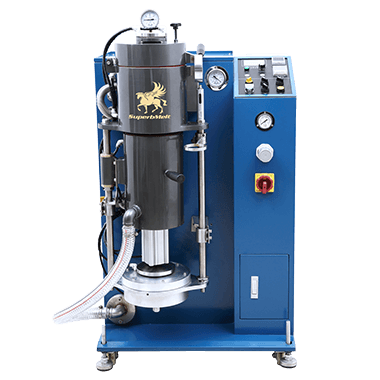 Designed for melting and  casting 1-6kg  jewelry gold, silver and other precious metal.
The whole process  of jewelry melting and casting  is under the condition of vacuum with protective gas to realize  the high density, smooth surface, high compactness and almost non air bubble.
Specially designed microprocessor control. Temperature control by PID with accuracy of +/- 2℃。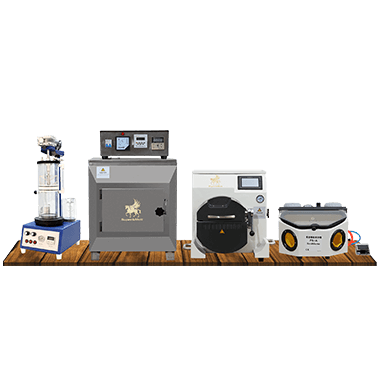 SuperbMelt jewelry casting kits are designed to cast max. 150g precious metals; Max temp up to 2600℃ which is suitable for gold, platinum, palladium and silver casting;
Vacuum and pressurized casting ensure castings porosity-free and no shrinkage;
Inert gas protection to avoid noble metal oxidation;
PLC control and automatic casting machine function, make the operation more convenient and reduce failure by manual casting.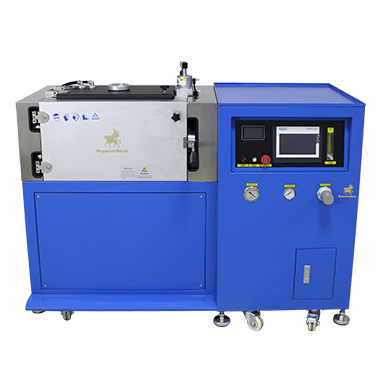 The vacuum gold bar making machine is designed for quality gold and silver bars casting with customized weight and size. The bullion quality is approved for LBMA deal.
There is almost no loss of precious metal. Under the vacuum and inert gas protection, it perfectly solves the problems of metal oxidizing, metal shrinking, irregular shape and wave surface in the casting gold or silver bullion.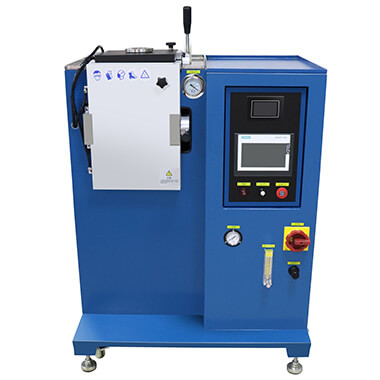 The machine is designed for gold bullion or ingot, silver bullion or ingot with customized weight and size.
Under the vaccum and inert gas protection,it perfectly solved the problems of the casting gold or silver bullions like metal oxidizing, metal shrinking, irregular shape and wave surface.
Based on IGBT induction technology, the casting effieciency is in the top level to realize high production rate and safe running.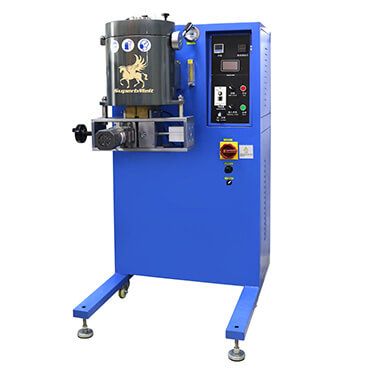 Jewelry continuous casting machine is designed for high-density gold, K gold, silver and other enhanced precious metal plate, rod, rectangular rod, circular tube and other shapes of products.
Leading downwards method is adopted in casting controlling the internal sand holes of finished products at the lowest limit and making the finished products reach the further processing requirements.
Jewelry continuous casting machine adopt gas protective melting, prevent metal oxidization and the casting way of power traction.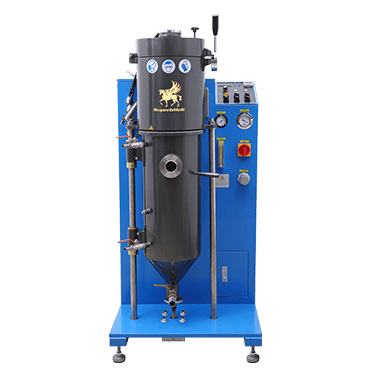 The vacuum granulating machine adopts fully vacuum and inert gas melting and granulating, the machine can automatically stir in melting and the finished particles have equal color and no oxidization.
Easy to get materials from granulating barrel and can supplement cooling water. It is especially suitable for the easily oxidized metals and alloy.
Heating coil with low-voltage design, insulted heating, safe and table. The finished products have no oxidization, equal particles, good color and good sphere.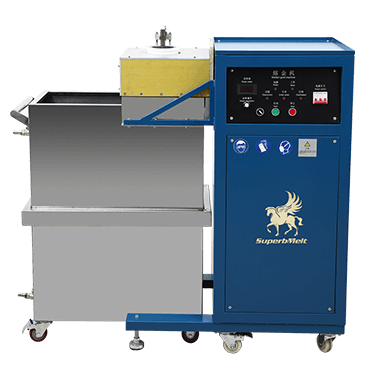 The granulating machineis used to produce master grains and alloy grains, starting from raw material molten by induction heating, and then poured into a water tank passing through a multi-hollowed crucible that acts as flow breaker.
Adopt solid-state technology which is the latest and most advanced IGBTs modules available worldwide.