Leading Machinery Manufacturer of Vacuum Gold and Silver Bars Casting Machine (SPB-JD1)
SuperbMelt silver casting machine (SPB-JD1) is designed for casting 1-2kg quality silver and gold bars. This casting machine comes with the flexibility to customize your silver and gold bar, ingot and bullion bars to any of your desired LMBA approved deal specifications.
The pressurized inert gas chamber of this silver and gold bar casting machine ensures that you have a final cast with top quality and impeccable appearance by completely eliminating all forms of porosity, water waves or shrinkage in your final piece.
Compared with the traditional method. Your whole casting process will be done under vacuum. This prevents s ripples and further oxidation of your final piece. Thereby giving your product a touch of quality. With the above features the safety of your operators is better guaranteed.
Click here if you need a big capacity gold bar casting machine with higher efficiency
Features & Benefits
Not only can you customize to your desired sizes with this SuperbMelt silver casting machine (SPB-JD1). You can also customize your gold and silver bars whose weight of 2kg and 1kg respectively
Are you on the lookout to cutting down of your production running cost? Then this silver casting equipment is all you need.
It comes with a very powerful induction generator capable of heating up to any of your desired melting temperature in a matter of seconds.
With the this machine, no polluting the environment with hazardous gaseous byproduct.
The machine is equipped with the latest green technology available in the gold industry.
With the help of industrial chiller, ensure that the machine can be cooled in time without reducing production efficiency.
Also, the state of the art alarm system incorporated into the design of this casting machine ensures the safety of your workers.
System abnormalities such as system overheating or any other irregular frequencies can be easily detected.
When on the lookout for a casting machine with a balance of quality and affordability. Then, the SuperbMelt Silver Casting Machine is your best bet. It comes very cheap as compared with other products in its category.
Parameters
Application
Mold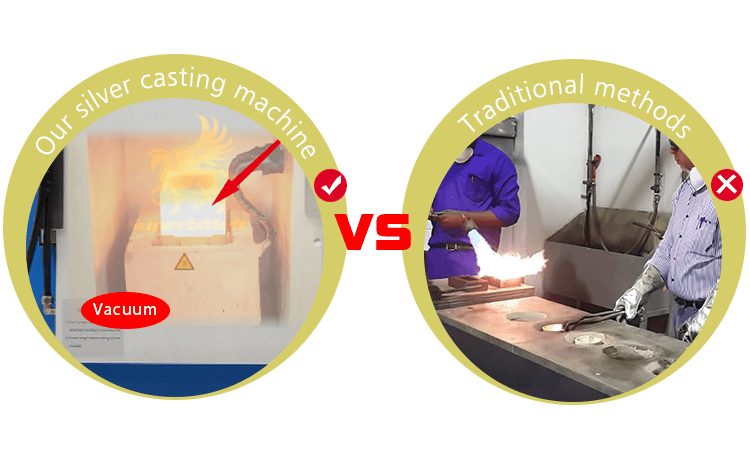 Without contact with air, the surface of gold bars are more smooth, no oxidation, no porosity.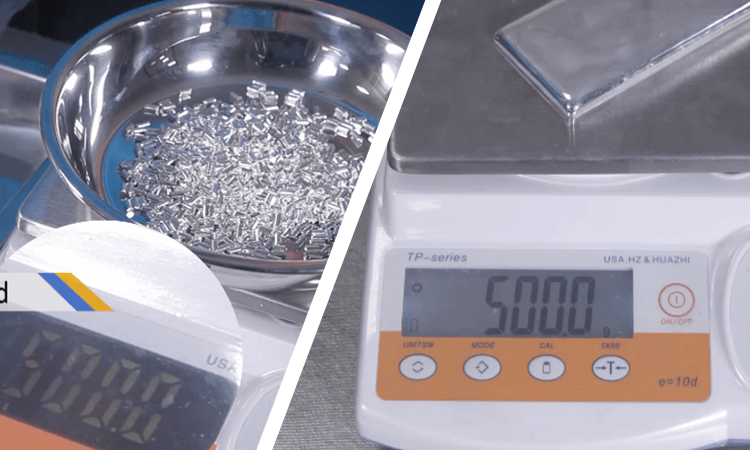 The whole casting environment is closed, and no precious metal will be lost.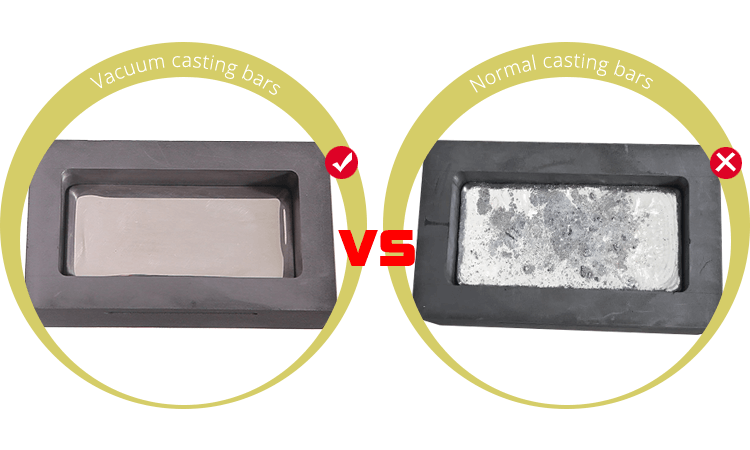 Comparing normal casting, vacuum casting bars are with flat and shiny surface and density.
W

hy SuperbMelt Vacuum Gold and Silver Casting Machine

Professional R&D Team:
Over 15 years R&D experience in gold machinery with a top engineer team supported

High Quality:
Only choose famous brand main electric components for production

ISO CE SGS Approved:
Professional certification bodies certify that the machines are of high quality
H

elpful Resource For Your Reference ( An expert about SuperbMelt vacuum gold and silver casting equipment )
More SuperbMelt Gold and Silver Casting Machines For Your Choice
Any Question About SuperbMelt Silver Casting Equipment