G

old Coin Packing Machine
Professional Manufacturer in China
Gold coin packaging is the last important process in the sale of gold coins and bars, and the gold coin packaging machine plays a big role in this link. It not only displays supplier information and product specifications clearly, but also prevents wear and tear during transportation.
In the production and processing industries such as gold, silver coins and bars, the protective panel of the machine can reduce the safety hazards of employees during operation. The fully automatic machine greatly increases the production and reduces labor input.
SuperbMelt is committed to precious metal processing. In the production of gold coins and gold bars, we have a professional production line experience and equipment research and development team.
Advantages & Benefits
SuperbMelt Gold Coin Packaging Machine adopts high frequency heat sealing technology. First put the gold coin into the packaging mold, then heat and fuse, so that the two sides of plastic or one side of plastic and one side of cardboard are tightly bonded together. The two sides of the cardboard will first be coated with glue of materials such as pvc, so that the two are integrated.
Single and Double Operation Possible
Double-station can realize multi-employee operation, improve work efficiency, and manual turntable can ensure accurate position.
Equipped with Safety Protection
Gold coin packing machine is equipped with a high-sensitivity device to prevent sparks, it can effectively protect the gold coin packaging mold.
A Variety of Packaging Processes
One machine can realize a variety of packaging processes, and can do welding or edge tearing according to the customer's packaging design.
It can also be changed to a pressurized cylinder to make a synchronous edge trimming process.
100 Degree High Temperature Welding
Machine-printed packaging is stronger than hand-bonded packaging, preventing collisions and friction during transportation and sales. At the same time keep the gold coins and nuggets beautiful.
Mass Production
The design of two lower molds can speed up the welding, and put the material at the same time of the compression mold, which can save more time and realize mass production.
Perfect Packaging Effect
Equipped with a high-temperature precision welding table, the welding package products are smooth and flat.
Application
Parameters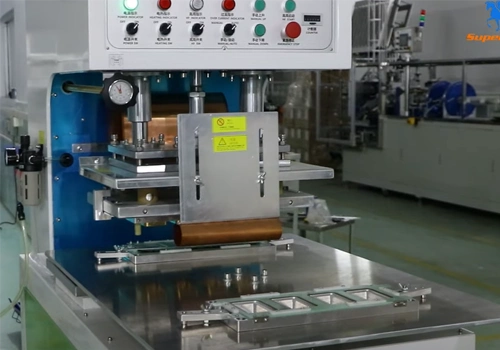 One machine has two sets of down molds, which can realize mass production and greatly improve work efficiency.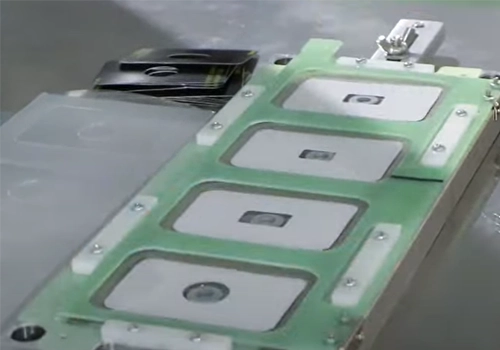 Accepts a wide variety of packaging styles and coin shapes, including square, round, irregular, etc.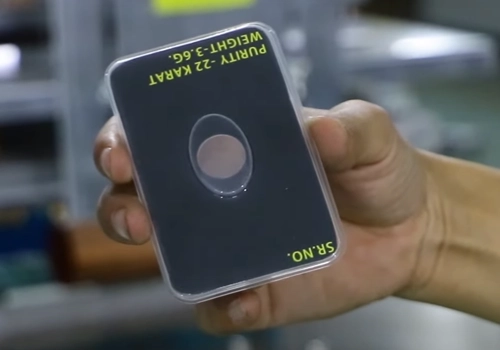 The finished product is perfect, and the packaging is welded firmly.
W

hy SuperbMelt Gold Coin Packing Machine

Professional R&D Team:
Over 15 years R&D experience in gold machinery with a top engineer team supported

High Quality:
Only choose famous brand main electric components for production

ISO CE SGS Approved:
Professional certification bodies certify that the machines are of high quality
Any Question About SuperbMelt Gold Coin Packing Machine
Guide of Gold Coin Packing Machine
Chapter 1:
How to Use the Coin Packing Machine
Three phase line connect to the power, one connect to the air compressor and make sure the parameter between 0.3-0.4.
Power switch on,turn on heat and high frequency switch when doing welding for pvc material,then select manul or auto for your work need.
Adjust the Temperature and Cooling Time
The temperature can be adjusted according to the material, for PVC,90-100 more or less, cooling time can set 3s.
Set the material to the down mold,Place gold coins or gold nuggets, then put another layer of material, then turn the turntable for automatic welding.
Chapter 2:
Type of High Frequency Coin Packaging Machines
In addition to gold coin packaging, our machine can accept non-standard customization. If you need to do other types of packaging such as electronic products, stationery, daily necessities, etc., just only need to replace the mold.
Automatic Turntable High Frequency Coin Packaging Machine
This machine is an automatic turntable packing machine with 3 working stations. It suitable for small products can achieve 300 times per hour. It is equipped with 3 molds, and each mold has 3 packaging positions, so it can produce 300 times per hour. so for this machine it can finsh 900-1000pcs per hour.
It is very suitable for medium and large factories, and the design of automation can improve work efficiency and increase production.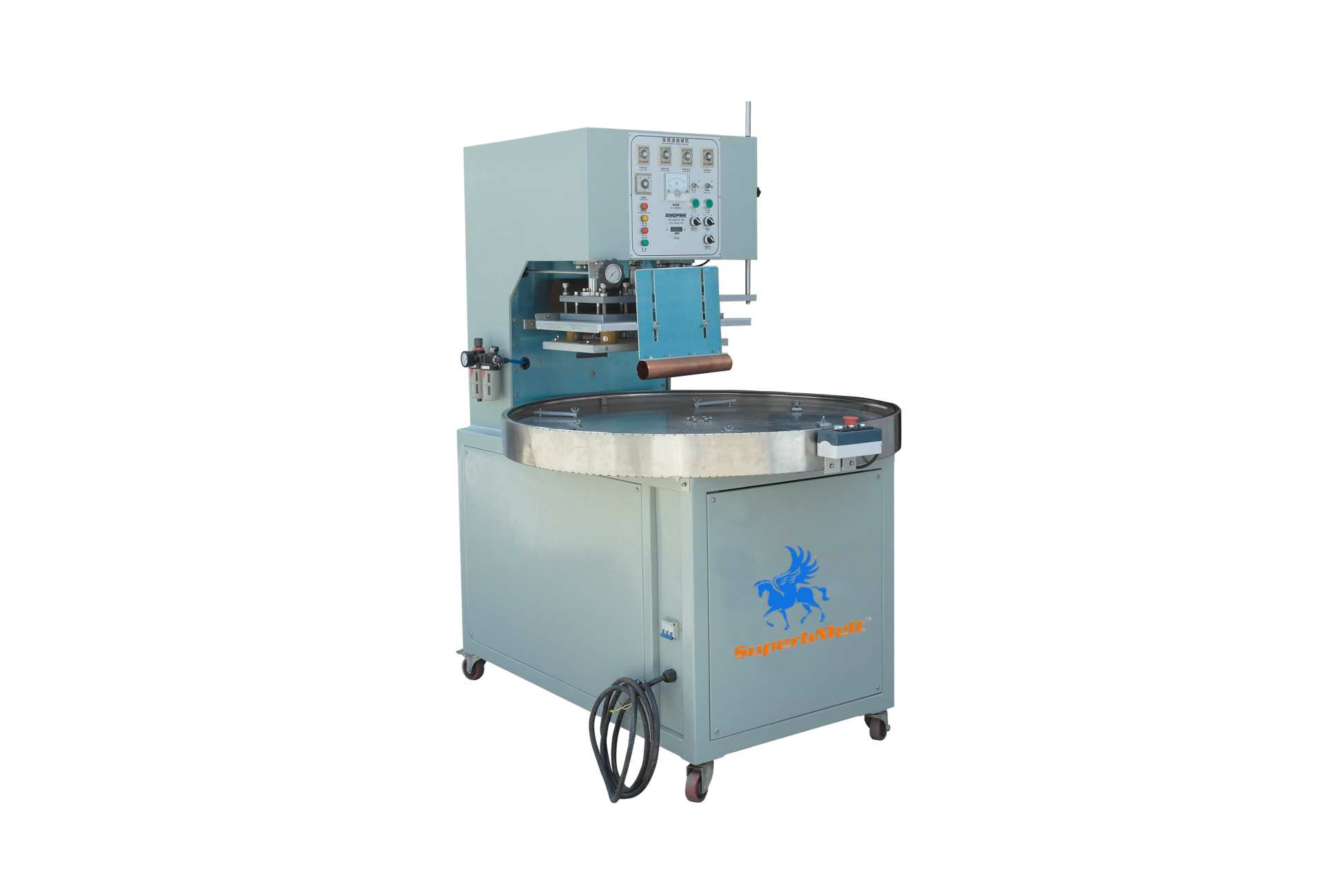 Manual Turntable High Frequency Coin Packaging Machine
The working principle is the same as the circular machine, but the operation method is different. This one needs to manually rotate the turntable, and then carry out packaging and welding. There are 2 working stations, which is more suitable for small gold coin processing factories. The feeding speed of employees determines the output of the machine.