Your premier SuperbMelt 20-30kg gold (Ag, Cu, Al etc) smelting furnace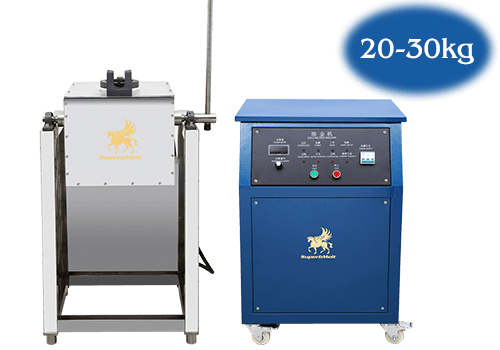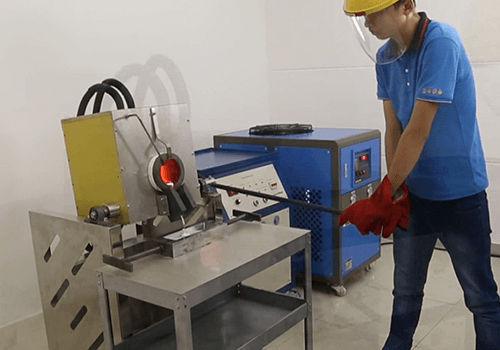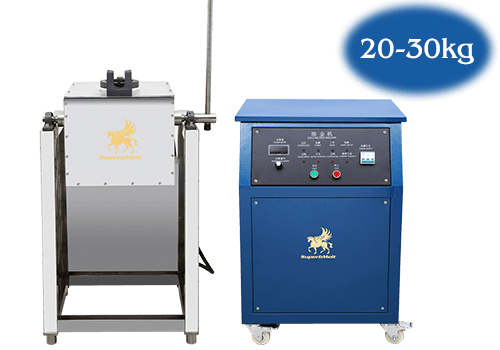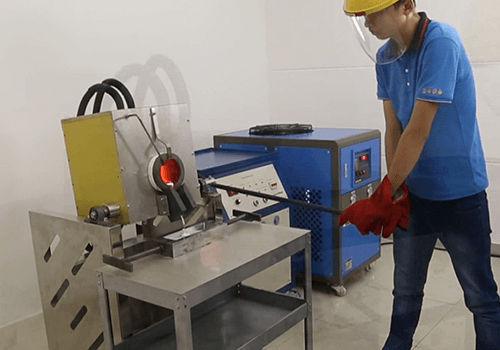 SuperbMelt gold smelting furnace unlike any other product on the market comes with awesome specifications. It has the capability of melting 20-30kg of non-ferrous metals like gold, silver, copper, aluminum. It can melt any metal up to a temperature of about 1800℃ based on an induction power supply of 25-35kw. All within a short time frame of 6 to 8 minutes.
Induction gold smelting furnace split design enhances easy tilting. This feature which gives the room for pouring of liquefied metal without splashing or spillage.
Clere here to see more metal melting furnaces with different capacity
The gold smelting equipment is a medium frequency IGBT induction technology-based device. It is highly energy efficient and cost-effective melting of non-ferrous metals like gold, silver, copper, aluminum and others.
This product casting is highly durable based on the fact that the furnace is designed to work continuously for 24 hours. This prevents any irregularities due to interruptions in operations.
This electric gold smelting machine is manufactured with various factors taken into consideration. Some of which includes floor space economy, safety, efficiency and of course top performance.
A very strong electromagnetic stirring system was incorporated into the system. It improves mixing and ensure the homogeneity of the melted metal.
Gold refinery factories will find their production efficiency enhanced with this product. This ensures production of high quality alloys and will definitely drive up your sales.
The digital induction technology provides a seamless and efficient operation. Based on the advanced circuit which consumes very little energy which lowers energy consumption
An inbuilt omni-directional warning system of gold melting kit helps to keep operators safe by indicating dangerous operating conditions.
The crucible and safety refractory shell are detachable. This enhances the ease of maintenance of the furnace. Meaning you can use this product for a long period of time without having to buy another one.
SuperbMelt gold smelting furnace is the best option for industries like mining companies and foundries. Laboratories involved in metal research, Gold diggers will also find this useful for collecting gold and its alloys.
Model number

SPB-TB25

SPB-TB35

Power source
Three phase 380V, 50/60Hz
Three phase 380V, 50/60Hz
Power
25kw
35kw
Max current
36A
51A
Applicable metal
Gold, Silver, Copper, Brass, Bronze, and their alloys
Gold, Silver, Copper, Brass, Bronze, and their alloys
Melting time
6-8 mins
6-8 mins
Max capacity
24K Gold: 25.0 kg
925 Silver: 12.5 kg
24K Gold: 30.0 kg
925 Silver: 15.0 kg
Max heating temperature
1800℃
1800℃
Power size
690*500*1210mm
690*500*1210mm
Furnace size
650*520*1800mm
650*520*1800mm
weight
200kg
215kg
Heat technology
IGBT Induction heating
IGBT Induction heating
Water pump
Build-in
Build-in
Cooling way
Water cooling
Water cooling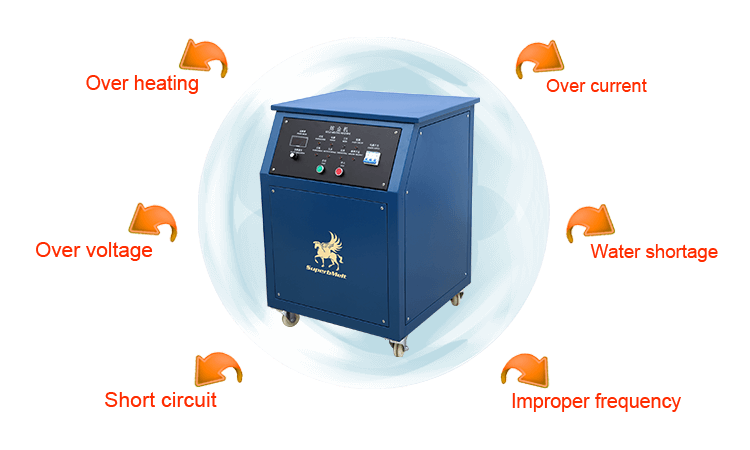 Induction gold melting furnace is equipped with a full range protection to ensure the safety of the machine and the operator.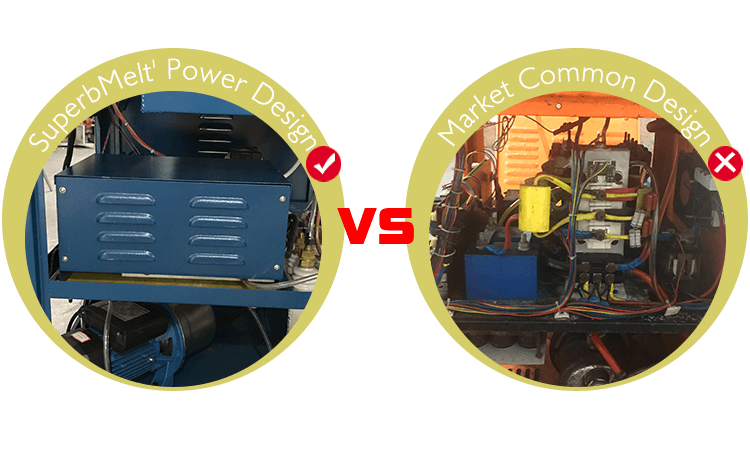 Integrated compact design, no need to disassemble it when you meet problem, we support the set replacement.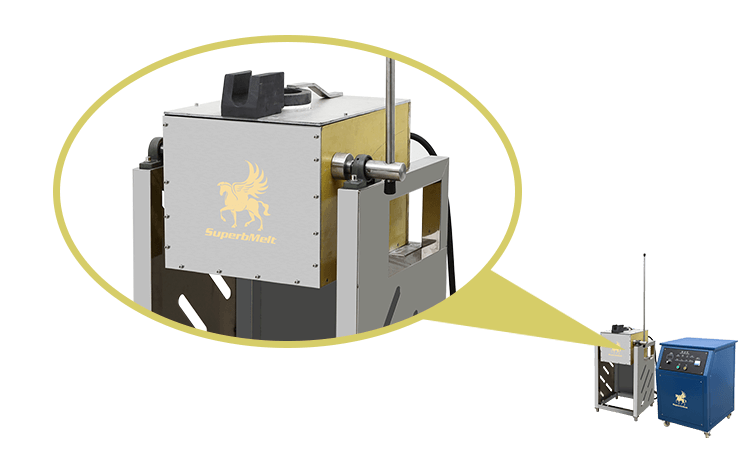 With tilting furnace design to prevents spillage which reduces the risk of operator damage from hot liquid metal splashes.
Why SuperbMelt Induction Gold Smelting Kit
2 Years Warranty:

One year longer than the warranty provided by other factories

High Quality:

Only choose famous brand main electric components for production

Strong Service Team:

We will give response within 24 hours against your problem by our professional engineer
Helpful Resource For Your Reference
( An expert about induction gold melting equipment )
More SuperbMelt Gold Melting and Casting Machines For Your Choice
Any Question About Induction Gold Smelting Furnace