C

rucible for Melting Gold
As a top crucible supplier, Superbmelt provides various crucibles for gold smelting
Crucibles for melting gold are usually made from superior garde graphite material and can be widely used in different kinds of furnaces . The gold melting crucible can be used to melt gold as well as silver and other metals such as aluminium, copper, brass, iron, zinc, lead, etc. Crucible for melting gold can be loaded with gold ingots and melting is done between 5 to 10 minutes. A crucible for melting gold can be properly maintained and can last a very long time without any form of crack. 
The graphite crucible used for melting gold comes in different sizes from 1kg and more. 
Crucible for melting gold has a thermal shock resistance, a high thermal stability and a high mechanical strength. The gold melting graphite crucible has a good oxidation resistance capability. The crucible for melting gold is also able to withstand a temperature reaching 2000 degree celsius. The melting temperature can be reached with a short length of time, hence, melting time is reduced to save energy.
Parameters
Name

Φ1 (cm)

Φ2 (cm)

Φ3 (cm)

H (cm)

Weight (g)

1KG Graphite Crucible
58
46.5
35
88
170
2KG Graphite Crucible
68
57
43
108
280
2.5KG Graphite Crucible
68
58
43.5
120
310
3KG Graphite Crucible
72
66
51
110
390
4KG Graphite Crucible
85
77
60
130
380
5KG Graphite Crucible
100
88
69
132
680
5.5KG Graphite Crucible
104
92
69
155
860
6KG Graphite Crucible
112
100
79
178
1050
8KG Graphite Crucible
125
112
90
160
1000
12KG Graphite Crucible
150
134
100
210
1600
16KG Graphite Crucible
160
138
110
220
2000
25KG Graphite Crucible
165
165
135
220
1600
30KG Graphite Crucible
215
215
175
250
4700
Features & Benefits
The crucible for melting gold in its process of high temperature use, the coefficient of thermal expansion is small and it has a certain strain resistance to quench and heat.
The corrosion resistance of acid and alkaline solution is strong, it also has a high chemical stability and there is no chemical reaction during the melting process.
The inner wall of the crucible for melting gold is smooth which makes all metals to have a smooth finishing after casting and adhere to the inner wall of the crucible, so that molten liquid has a good fluidity and is suitable for casting into various molds. 
Crucible for melting gold can also be used in smelting alloy tool steel and smelting nonferrous metals and alloys because of its superior properties. 
The high density of the crucible for melting gold has the best thermal conductivity and its thermal conductivity makes it superior to other imported crucibles.
The crucible for melting gold has a special glaze layer and compact molding material that greatly improves the corrosion resistance and prolongs the lifespan of the crucible.
All the graphite components in a crucible for melting gold are made of natural graphite which makes the thermal conductivity very good. Crucible users should bear in mind that graphite crucibles should not be placed on the cold metal table immediately after melting so as to prevent rupture due to rapid cooling.
Other types of metals can go through the process of melting in a crucible for melting gold. Such metals are silver, copper, aluminium, lead, zinc, brass, and other nonferrous metals. 
The graphite crucible for melting gold can adapt to inert atmosphere furnaces, therefore making it suitable for high quality melting.
Superbmelt crucibles for melting gold for sale come in various sizes that can meet all ranges of melting, from 1kg to 5kg and above. The various sizes can be used for different categories of users, from small jewelry melting business to a large industrial melting use.  
Gold melted in a Superbmelt crucible for melting gold is usually of high quality simply because the graphite crucible does not release any form of impurities despite its frequent use of melting.
Customize Your Graphite Crucible
Why SuperbMelt Graphite Crucible
As a professional graphite crucible manufacturer, it is our responsibility to provide you with the highest quality graphite crucible
High Quality
All graphite is made by processing petroleum forged coke and pitch coke instead of waste graphite
From the day of establishment to date, SuperbMelt has enrolled and successfully scaled through numerous certification processes. This helps ensure that our services are suitable and verified for use within and outside China. The ISO9001:2015 certification backs up our quality management system.
We have got the CE certificate, SGS certificate, AAA credit rating certificate, and various other patents. These certifications reveal our quality management in scientific processes, refinement, standardization, and product adumbration, ensuring that our mode of operations conforms with international standards.
We continue to introduce products that suit customers' expectations with soothing certifications while meeting market demand.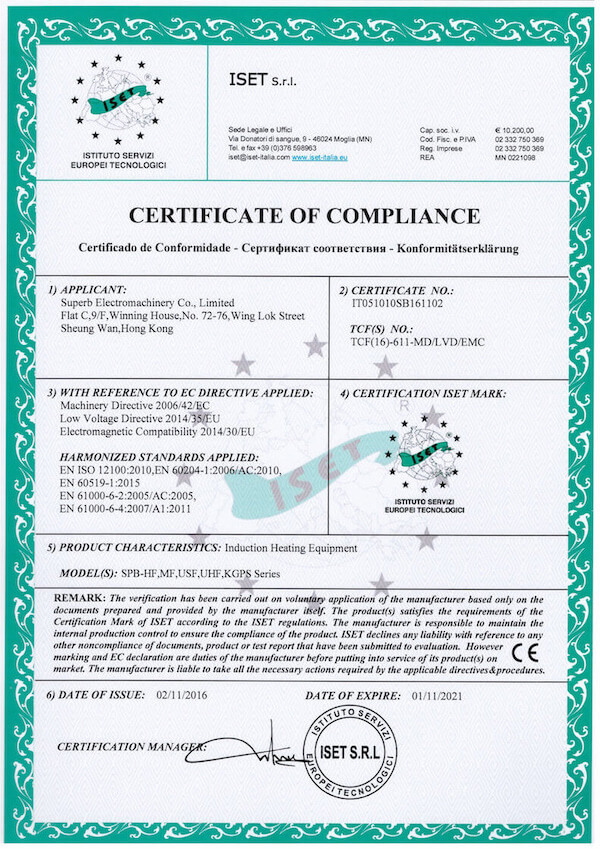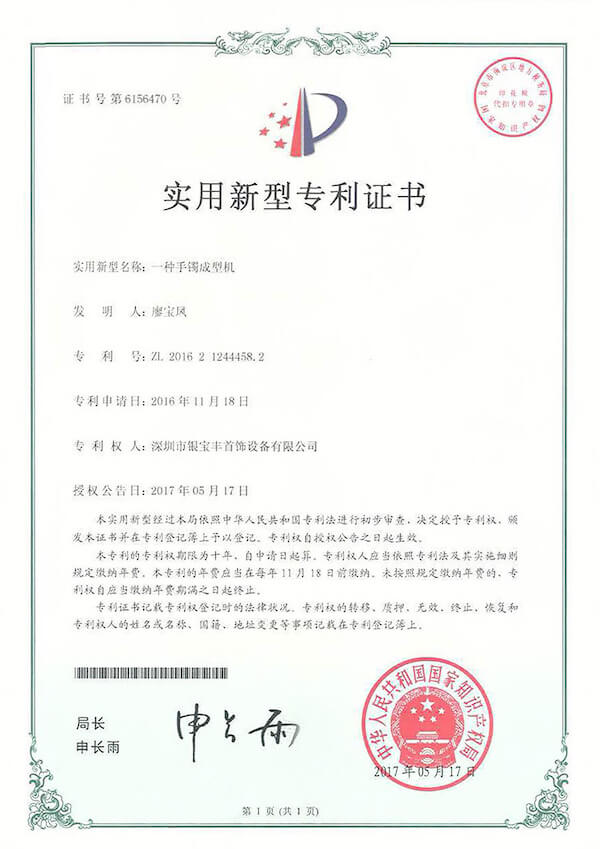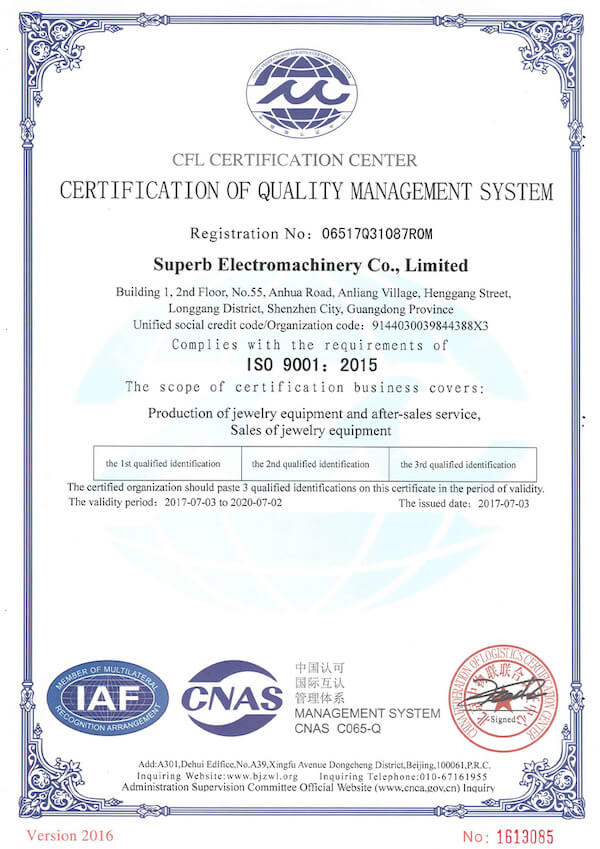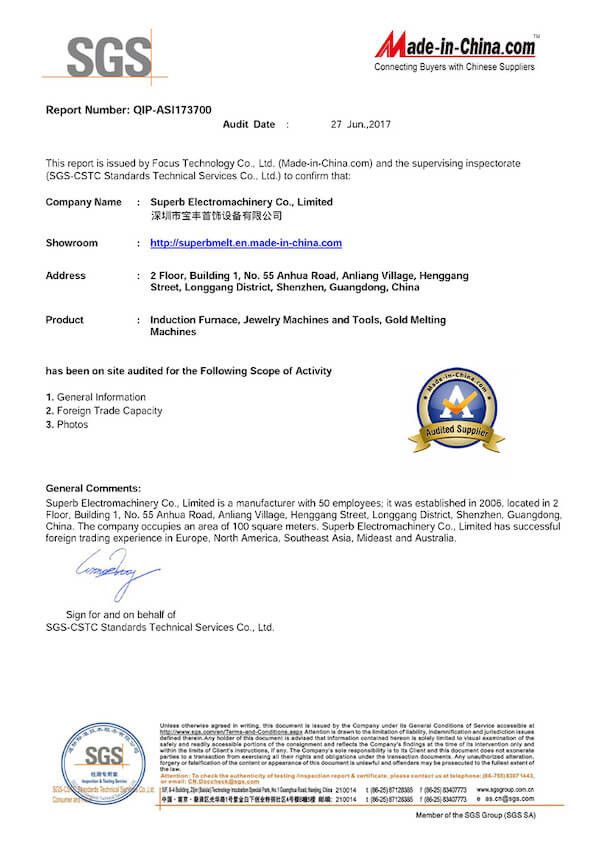 Any Question About SuperbMelt Graphite Crucible
Superbmelt's professional technical team and sales team are at your service
(7/24hours service)