Superb Electromachinery Co., Limited
SuperbMelt is an electro-machinery enterprise dealing in the manufacturing, sales, and distribution of melting, casting, and forming machines for smelting or molding gold, silver, copper, bronze, zinc, aluminum and lead.
We design our machines to provide smooth, fast and reliable smelting, casting, or forming experience for technicians in the Automotive industry, Aerospace, Gold Mining, Metal Minting Industry, Research laboratories, Rapid Prototyping, Jewellery, and Artistic Sculpture.
To ensure we maintain the innovative pace that comes with being a trendsetter in the Jewellery and Precious metal industry, we operate with a dedicated workforce focused on carrying out research that provides our customers with machines of high and stable quality, development procedures that guarantee we offer a wide range of solutions, and production spectrum that enabled us to retain our spot as the one-stop junction for smelting and casting machines.
Our journey began in 2001 when a young Mr. Liao—an R&D engineer and consultant—took up the challenge of stamping a unique, innovative, and high-quality electro-machinery enterprise in an average Chinese market. To kickstart this journey, we had to build an identity around customers' experience and expectations. From the troubles of one customer looking to melt down a small piece of gold to the casting travails of laboratories and industries—every detail mattered.
Advancing an industry caught up in the sleaze of the ordinary meant collaboration, dedication, and a workforce built on communal values. Fast track to this day, we pride ourselves as a major distributor of melting, casting, and forming machines in over 30 countries.
While we can look back at our humble beginnings with a smile of accomplishment—we know there is still a long way to go. Keeping our machines synonymous to 'High Quality' in an innovative market means putting your needs above ours
Trusted Technical Workforce
To certify authenticity in every machine, we operate with an in-house R&D team. Our technical workforce comprises of over 50 highly talented engineers. Our machine structuring and modeling are spearheaded by the latest innovation, customers' demands, desires, and pain points.
Whether you are looking to make a purchase, check out estimated delivery time, look up your warranty, or acquire coupling instructions about a specific machine—we are just a call away. Our support team comprises of local technicians committed to meeting your every need.
From the day of establishment to date, SuperbMelt has enrolled and successfully scaled through numerous certification processes. This helps ensure that our services are suitable and verified for use within and outside China. The ISO9001:2015 certification backs up our quality management system.
We have got the CE certificate, SGS certificate, AAA credit rating certificate, and various other patents. These certifications reveal our quality management in scientific processes, refinement, standardization, and product adumbration, ensuring that our mode of operations conforms with international standards.
We continue to introduce products that suit customers' expectations with soothing certifications while meeting market demand.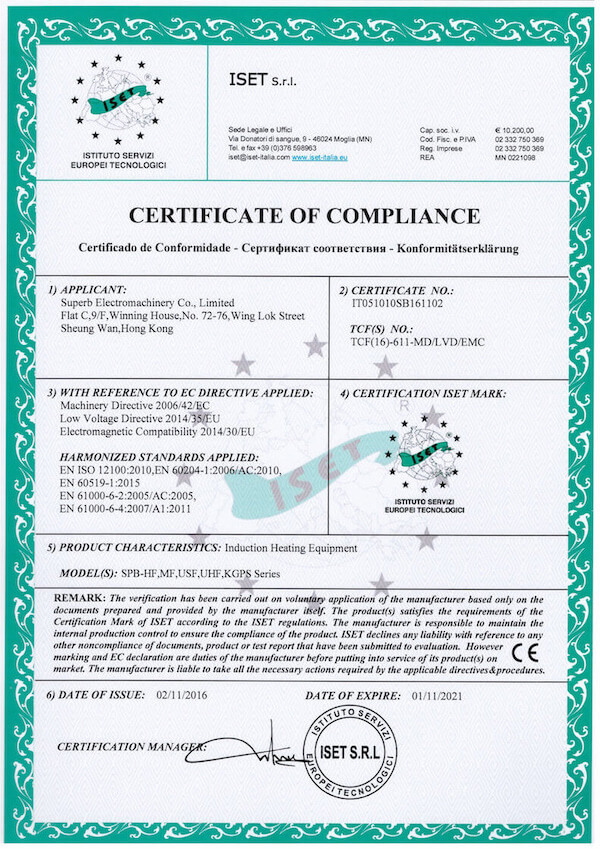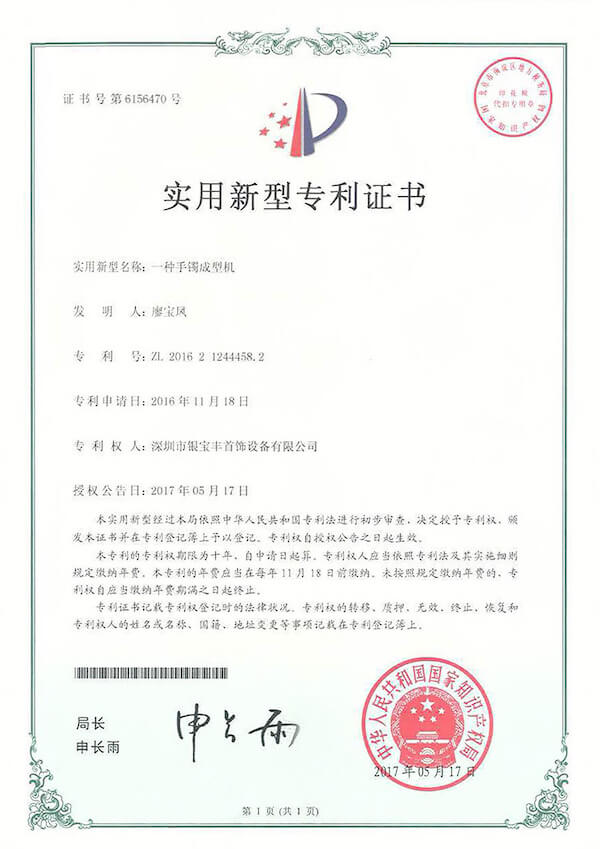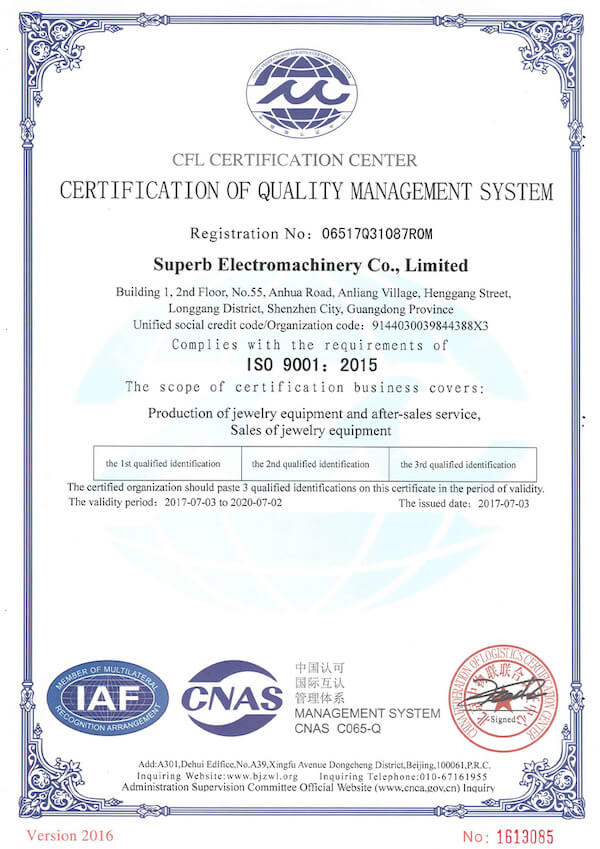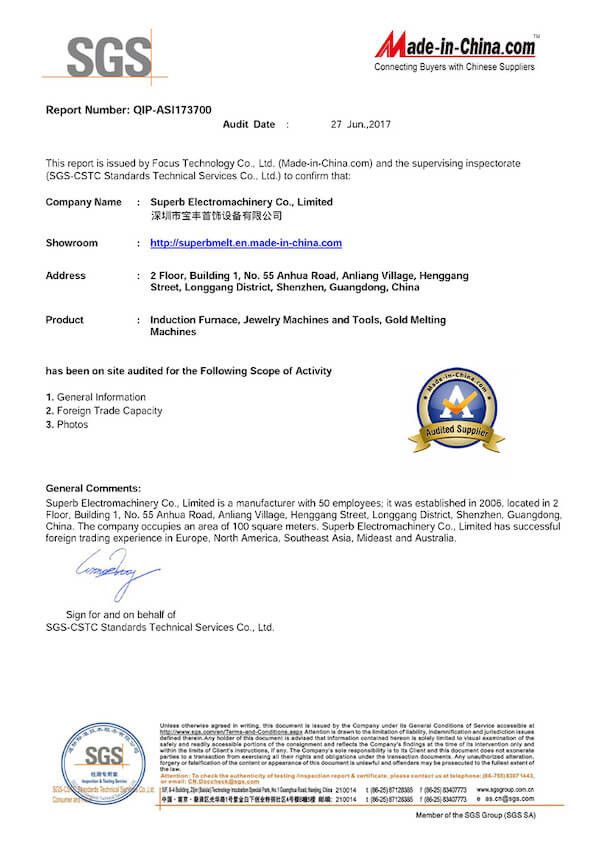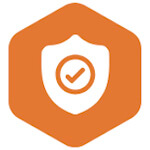 ISO CE SGS approved
Professional certification bodies certify that the machines are of high quality.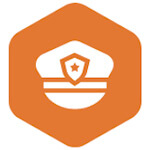 AAA credit audited enterprise
The government Audited Superb as AAA credit company (top level).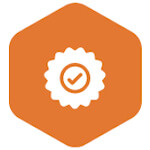 High quality
We only choose famous brand main electric components for production.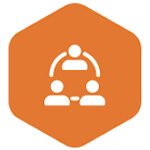 Solution for casting line
We will provide one-stop service for your precious metal casting line.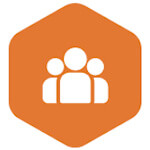 Strong service team
We will give response within 24 hours against your problem by our professional engineer.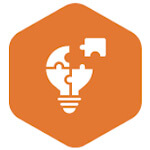 Professional R&D team
Often participate in Industry Technology Forum, so that our technology to keep pace with the times.
R&D smelting technology; dedicated to making a quality contribution to the domestic precious metal smelting industry.
Established a smelting and casting production workshop and became one of the first smelting and casting companies in China.
Focused on R&D for creating smelting and casting equipment. Integrated R&D into production and sales.
Superb Electro-machinery Co. Limited was formally established to register with the "SuperbMelt" brand name.
Passed the ISO9001:1500 quality management system. Our R&D team grew to become a leading precious metal smelting workforce leading innovation within China and beyond.
Passed SGS certification. Our products accounted for 78.3% of the low-end market share. Upgraded and transformed the high-end industry market.
Passed the national safety standard CE certification. SuperbMelt exploits reached international stage. We cooperated with jewellery companies such as Chow Sang Sang, Chow Tai Fook and Zijin Mining.
SuperbMelt established a global equipment network centre in 50+ countries. Our products and equipment earned a renowned reputation in major industries and laboratories around the world.
SuperbMelt's plant was upgraded. Our Technology Industrial Park was established—our industrial park has a complete production line of precious metal smelting and casting pelletizing equipment. We cooperated with different Chinese gold brand enterprises.
Became a major supplier of smelting and casting equipment on a domestic level. Created new material technology supporting application solutions. Set new industry brand benchmark.