R

ope Chain Making Machine
Superbmelt provide a one-stop service to solve any problems with your rope jewelry chain manufacturing line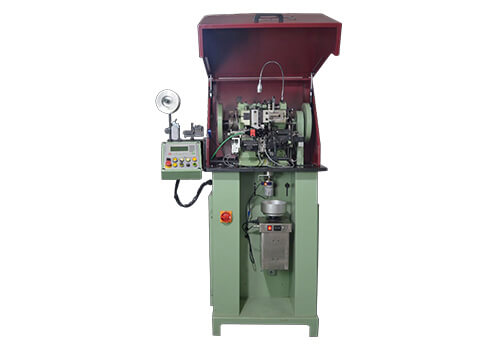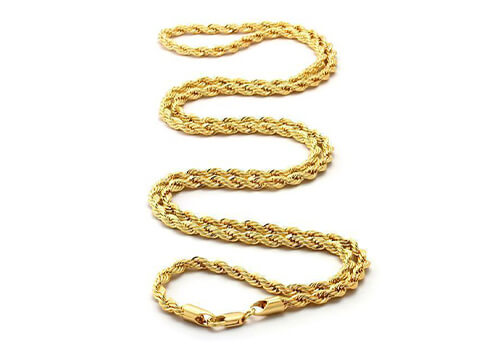 Superbmelt rope chain making machines can make the snail chains in gold, copper, karat gold, silver as well as copper. They are built rapidly as the rope chain making machine generally comes equipped with the additional motor being fixed with the main divider in terms of assembly with a separately adjustable speed controlled for the rotational speed that is within the ring as well as the bracelet that is lying under the protection of these machines for longer lifespan as well as interchangeable parts here. They can be crafted accordingly in order to cut off the designs on each kind of jewelry named bangles as well as the rings and the pendants.
Superbmelt jewelry chain making machines are able to manufacture myriad kinds of 925 silver, as well as the stainless steel chains having specializing in the manufacture of the jewelry machines and equipment. There are several models available for the rope chain making machine that can help build a robust chain effectively.
W

hy SuperbMelt Rope Chain Making Machine

Professional R&D Team:
Over 15 years R&D experience in gold machinery with a top engineer team supported

High Quality:
Only choose famous brand main electric components for production

ISO CE SGS Approved:
Professional certification bodies certify that the machines are of high quality
Any Question About SuperbMelt Rope Chain Making Machine
FAQ Guide of Rope Chain Making Machine
1. How do they make gold rope chains?
All the rope chains come with unique twisted links that are connected to two other links in a row. If you look at the twist, you will find it creating a beautiful spiral effect that will look quite similar to the woven rope fibers. Now, you might be thinking that making such chains would be very challenging.
However, the fact is, using a durable and quality rope chain making machine, you can get it done within a few hours. All you need to insert the thing gold wire into the machine, and it will carry out the rest of the tasks. So, what are you waiting for? Check out the rope chain making machine price at SuperbMelt and get one machine now. 
2. What is a good size for a rope chain?
Before buying a rope chain, always take a measurement of your neck. Once obtained, it will be better for you to choose a rope chain size that will be at least the second size up from the neck size. For instance, if your neck size is 18-inch, then choose a rope chain that the 20 inches in length. Using an 18-inch rope chain will feel tight.
3. Why do rope chains break easily?
As per the experts, the rope chains are quite durable and would not break easily. However, the durability of the chain will depend on the width of the chains. For example, if you go for 2.0mm or 2.5mm rope chains, then its tug will break or snap quite easily.
People always expect to feel the weight around the neck when wearing a gold chain. But the 2.0mm widths are light. Besides, a hollow-designed rope chain will break easily.
4. How can you tell if a 14K gold rope chain is real?
Nowadays, it is quite easy to check the purity percentage of the gold rope chain. For example, if you find numbers with letters, such as KT, K, or KP, then this indicates the chain's karat value. And it will prove that the rope chain is made of gold. If the gold chain has the 14K GP mark, then that means the chain is gold plated, and the karat shows the plating's purity value.
Another thing that you can try is by doing acid testing. Under this, you need to apply a few drops of nitric acid to a particular place of the chain. If you see any reaction, then the gold chain is fake. However, if you are looking for the most effective way to test the karat value, then it is advisable to use an XRF analyzer offered by SuperbMelt.
5. Do hollow rope chains break easily?
Well, hollow rope chains would look like other chains, but in terms of weight, you will find them lighter. Why? The inside of the hollow rope chains is completely hollow. The brittle nature of such chains makes them very easy to break, and fixing them can be very challenging.
However, for those who want to wear a rope chain and want to buy it under their budget, a hollow rope chain can be a great option. Nowadays, different jewelers are now using powerful jewellery chain making machine to create rope chains that can last for years.
6. How is gold made in factory?
In general, gold is obtained by smelting gold ores. The process of getting gold by melting the ores is called cupellation. Under this process, gold ores are treated at higher temperatures, for example, more than 1000-degree C. The heat then oxidizes the base metals, for example, lead, copper, zinc, etc., without affecting the gold. To remove the impurities from the melted gold, you can use different chemicals or fluxes.
Besides, you can also submerge the gold (unrefined version) in a mixture of hydrochloric and nitric acids. The method will separate the gold from the possible impurities and dissolve the ore. The gold that will get in the end will have more than 99.99 percent of purity level. If you are looking for a good quality furnace to melt gold ore, then SuperbMelt has a perfect option for you. You can use our induction furnaces.
7. Is it hard to make a gold chain?
Well, if you go through the manual process, then you will find the process of making gold chains manually take taking and very complex. Besides, getting accurate shape and better shine can also be very difficult. But the introduction of a gold necklace making machine has made the gold chain-making process a lot easier. If you want to start your own gold chain making business, you can start using these machines.
The entire chain making process can be completed within just a few hours as the machines will handle all the steps, like making gold rods, gold wires and processing the wires to make chains. Whether you want to make a box chain, snake chain, or rope chain, a gold chain manufacturing machine can easily create them for you.
8. What are gold chains made of?
Whether you are making a rope chain or a Cuban chain, you can't use 24K gold to make chains because 24K gold is very soft and will get easily damaged with time. Besides, chains made of 24K gold are not ideal for regular wear. That's why different metals are alloyed with gold make it perfect for making gold chains. In general, you can use 20K, 14K, 18K, or 21K gold to make gold chains using a rope chain making machine.  Such karats of gold come with different alloys such as copper, zinc, palladium, nickel, silver, and more.
9. How long does a gold chain last?
Well, this is something that will depend on the type of gold chains you are using and the design of the gold chain. For example, if you are using a box or rope chain that is not hollow, then such a chain will last for a longer time compared to the hollow gold chains. Besides, if the chain is gold-plated, then it will not last for long.
If the right material is used and properly crafted, then the gold chain can last for years. If you want to produce durable chains within a few hours, then use a jewellery chain making machine. Visit the official site of SuperbMelt and check the chain making machine price and buy the right machine to create durable gold chains.
10. How do you make a silver chain necklace?
In general, every silver chain necklace making process begins out with a plain silver wire. Then it is carefully softened and wrapped to create a tight coil. After that, the coils are cut to form the individual links.
Once done, the links are linked together properly with pliers to come up with the shape of a chain. Once done, the chain links are soldered, careful using silver solder. In the end, a knot or clasp is added to each end of the chain.
You can secure the end of your silver chain necklace with a crimp. If you want to avoid the manual process of the silver chain making process, then you can use the jewelry chain making machine. While a jewellery chain making machine, all you need is to feed the silver filament into the machine, and the machine will create the chain through the cutting, welding, and other processes.
11. How do you make chain link necklaces?
The process for making chain link necklaces starts with a wire. Before creating the links, the wire is properly annealed in a furnace. After that, the gold or wire is processed through a wire drawing machine to attain the right diameter that will be good for the chain. Now, all you need to insert that into a box chain making machine to begin creating chain link necklaces. This process is very fast and efficient compared to creating link necklaces using hands.
12. How do you make a flat chain?
To make flat chains, you need to give the gold or silver wire a flat surface. For that, you can use SuperbMelt's wire drawing machine. Once done, use the chain making machine that will automatically cut the wire and solder it to create flat chains.
When you have the right machine, you can create different types of chains based on your requirements. So, get in touch with SuperbMelt now to check the jewellery chain making machine price and get the best machine for you.
13. How do you make a gold chain?
The process of making a gold chain starts with a continuous casting machine. This machine can cast the gold into gold rods. It melts and then creates a rod from the melted gold. After that, a jewelry roll mill machine is used to transform the gold rod into thin wires. Once done, a wire drawing machine then processes the wire and gives the wire the diameter that is required for the jewelry chain.
After that, you can use the advanced chain making machine that will make the chains through different processes. To get the target shape, jewelers utilize a jewelry hammering machine. In the end, a chain faceting machine is used to mirror finish plain cuts, stars, lapping, and more on the flat chains.
These machines can be used to make different types of gold chains within a few hours. If you are looking for the right and reliable platform to buy all these machines, you can always contact SuperbMelt, one of the trusted gold chain making machine manufacturers that supply the machines at the best prices.
14. How do you make a 14-karat gold chain?
The introduction of advanced chain-making machines has made the entire process of making 14K gold chains a lot easier. All you need to use the machine to create a thin gold wire of 14K purity level and then insert the wire into a gold chain making machine. The machine will automatically carry out the task based on the chain design setting. So, if you want to make a 14K rope chain, then using a rope chain making machine will be a good idea.
15. How can you tell if a gold chain is real?
Well, there are different methods that you can use to know whether the gold is real or fake. For instance, magnet tests, acid tests, color tests, and more. But such methods of gold testing are not 100 percent reliable. So, it is advisable to use an XRF material analysis offered by SuperbMelt. This machine can easily detect the purity percentage or level of the gold within around 5 seconds, and it offers 100 percent accurate results. Get this machine now.
16. How can you tell 24-carat gold?
One of the easiest methods to tell 24-carat gold is by checking for the karat stamp on the gold jewelry. However, this mark can be faked. So, as per the experts, using an XRF gold tester can be a perfect option here. It shows accurate results faster. If you are running a jewelry store, then get in touch with SuperbMelt and buy an XRF analyzer now.
17. What machines are used to make jewelry chain?
Here is the list of different machines used in the jewelry chain making process:
Continuous casting machine
SuperbMelt offers a durable and high-quality continuous casing machine that can be used to cast different metals, such as silver, gold, platinum, and more. The machine comes with a melting protection technology to melt the metal at the right temperature and then process that to cast into different shapes, for example, cylindrical, rod, rectangular, circular, and more. Our machine is cost-effective and fast.
Jewelry roll mill machine
Our roll mill machine has two smooth and perfectly polished steel-made rollers. Why use a manual rolling machine when you can use SuperbMelt's electric roll mill to produce crude gold rods into thin wires. This will also help you in increasing your production capacity. SuperbMelt offers a machine that can perfectly meet different thicknesses as well as width. You can use it for your semi-furnished gold chain works.
Wire drawing machine
This machine is used to make the thick gold wire-thin through the drawing process. After the process, you can witness the right wire diameter, surface roughness, internal microstructure, straitening degree, and more. The right type of wire drawing machine can affect the pretreatment quality of the wire.
So, for the best wire drawing machine, you can always trust SuperbMelt. The machine comes with an efficient motor that uses a step-less speed modulation technique. Furthermore, it also comes with a rewinding system. The machine has an automatic cooling system that prevents it from overheating.
Jewelry chain making machine
This is the tool that makes chains using the thin wire of gold or silver. The wire is inserted into the machine, and it will begin welding, winding, welding, and other necessary processes to make the gold or silver chain. It will offer you an accurate result. SuperbMelt's chain making machine can handle silver, copper, and different soft metals.  
Jewelry hammering machine  
It has all the necessary accessories to give the chain the desired shape. The robust build quality, low maintenance, corrosion resistance, and modern features have made our hammering machine a reliable tool. To test its effectiveness, the machine has been tested by multiple jewelers. Use this, and you can easily get the target shape. Get in touch with us now to get a free quote.
Jewelry chain faceting machine
Using this machine, you can attain a perfect decoration to the gold or silver chain. Jewelers use the machine for mirror finish lapping; chamfers step cut, stars, lines, and plain cut on the chains. To mee the quality, the chain faceting machine is verified carrying our multiple control tests.
18. What is used for making necklace?
One of the most common materials that are used to make the necklace is gold. As pure gold is very soft, different types of alloys are mixed to it to make it durable and strong. In the modern jewelry age, gold can take different hues, like white, red, blue, green, and more.
After gold, another common metal that you can use for necklace making is silver. Even though it is known during the copper age, silver entered into the jewelry segment after the classical age. In general, silver is still widely in jewelry to get chromatic effects, and this material is affordable.
Some jewelers use platinum for making chains and necklaces. During the 19th century, platinum was used quite frequently in jewelry, making for its unique level of malleability and brilliance. Besides, platinum is resistant to higher temperatures and acids. Some also use various nonprecious metals, for example, steel, to make chains.
19. What are the different types of chain necklaces?
This is the traditional link chain style that most people love. This type of chain is very common, and you can easily get it in the market. Such chains are quite popular for the unique oval links that look uniform in terms of their construction. The links are interlocked together to create the most classic chain types.
In the curb chains, you will find links that have been carefully twisted and flattened. A little twist on cable chains, curb chains are quite famous for their fine formations and chunkier look. So, these are perfect for making statement necklaces. For a unique look, you can go for the diamond cut curb chain.
These are like cable chains but will have flattened links, and they will not be common in size. Such chains come with two to three small links, and they will be separated by a longer one. If you want to attain a unique style statement, go for a Figaro chain with a diamond-cut style, and it will create a visible sparkle. These chains are very popular among men.
Such chains come with small balls that will be identical in shape and size. The balls are linked together using a metal wire. The balls are hollow, and each ball comes with two holes to support the wire. If you are looking for something very delicate and stylish, then ball chain necklaces can get the task done. For a unique twist, go for a larger ball chain.
These chains are also very delicate and come with small and fine oval-shaped links. For delicate charm necklaces, this is a perfect chain. You can also use it with lightweight and dainty pendants.  
Such chains are made with links that will look like the letter "D." The links will look uniform in shape and size and quite broad. These chains are also called "rolo" chains. If you are looking for a good value for money chain, then go for it. They are available in different alloys, sizes and are quite versatile.
One of the durable chain types is a rope chain. Here the links are carefully woven together to create a rope-liked and twisted pattern chain. These chains are generally work in little larger sizes to make the chain the main attraction point.
These are also known as Brazilian chains, and one can use this as a standalone chain or can be used with a pendant. The chains are made using curved plats tightly linked to form a snake-like style. In general, the surface of such chains is smooth and may look closed. Such chains are easy to repair and available at different lengths.
There are more such popular chains that you can find in the market. If you want to make your own gold chains or rope chains, you can now use SuperbMelt's rope chain making machine. Such machines can easily craft chains in different styles.
20. Which is better gold-filled or gold-plated?
If you are planning to buy gold jewelry or chain, then it will be better for you to go for a piece of gold-filled jewelry instead of a gold-plated one for a long-lasting effect. As per the experts, gold-filled jewelry pieces that have more gold alloy compared to the gold plate jewelry pieces are durable. As the layer will be much thicker, the jewelry can stand up to normal wear and tear. Gold-plated jewelry will not last long, and one tiny scratch can explore the based metal.