B

ismark Chain Coupling Machine
Superbmelt provide a one-stop service to solve any problems with your jewelry chain manufacturing line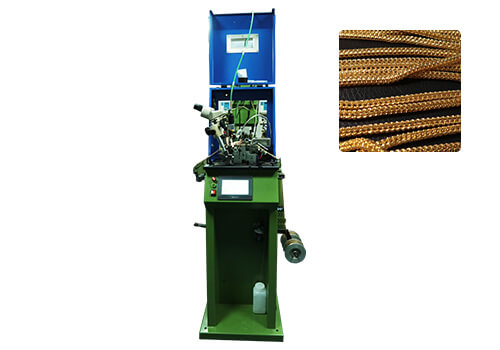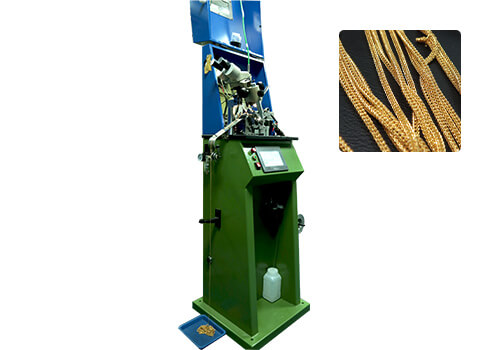 Superbmelt bismark chain coupling machine is widely used across the gold chain jewellery production industry to make fashionable chain designs. This machine functions by coupling the chains and laser welding them together to produce different designs. Precious metals such as gold and silver and other metals are suitable for making jewellery chains with the Superbmelt automatic bismark coupling machine. The automatic bismark chain machine performs a maximum of 500 welds per minute.
The chain welding process is easy with features like the PLC control unit and the touch screen that simplifies the chain making process. the Laser welding technology ensure the speedy production. It also has an inbuilt binocular microscope that allows users to observe the soldering process clearly. Superbmelt bismark chain coupling machine has a sensor detection unit that is able to detect any malfunction from different parts of the machine. All jewellery designs produced with the bismark chain making machine have an excellent and shiny appearance. The maximum power supply required by the gold chain making machine is 380V.  
Superbmelt bismark gold chain making machine is easy to use and requires low maintenance. Contact Superbmelt today to add our latest chain making technology into your jewellery production line. We guarantee speed, efficiency and quality will be added to your chain production.
W

hy SuperbMelt Bismark Chain Coupling Machine

Professional R&D Team:
Over 15 years R&D experience in gold machinery with a top engineer team supported

High Quality:
Only choose famous brand main electric components for production

ISO CE SGS Approved:
Professional certification bodies certify that the machines are of high quality
Any Question About SuperbMelt Bismark Chain Coupling Machine