The Most Popular SuperbMelt 3-6kg gold (Ag, Cu, Al etc) melting equipment on the market
SuperbMelt gold melting equipment (SPB-H5) can conveniently melt between 3 and 5 kg of gold within 3 minutes. It can also be used for melting other ferrous and non-ferrous metals (aluminum, and silver etc.).
The gold smelting machine can melt gold and any other metals at very high temperatures (1800℃). This provides a competitive advantage over other similar products available on the market.
This gold melting equipment is ideal for old jewelry refining plants and metal/gold foundries.
If you wanna check gold melting furnaces with bigger capacity, Please click here.
Features & Benefits
This technology deployed in the design of this product is an advanced induction technology with a power rating of 15kw. This is considerably efficient and will help to cut electricity costs thereby resulting in increased profits.
Your gold or metal melting business is sure to benefit from the versatility of the gold melting furnace (SPB-H5). You do not have to use a separate furnace for different metals.
The gold smelting equipment also helps you to be environmentally responsible even while making a profit.
The circumvention of combustion in the operation means that there is zero emission of harmful gases. Oxides of carbon and nitrogen which are by products of combustion can be easily abated
The IGBT Induction technology utilized in this furnace also helps the operator to achieve more precise control of the operating parameters compared to common furnace types such as gas furnace and resistance furnace.
The gold melting kiln is operator friendly. An easily detachable crucible design helps to make maintenance easier. It also significantly reduces downtime due to crucible cleaning, repair or replacement.
SuperbMelt gold melting pot also comes with an omni-directional warning system that helps to ensure safety of the operator by raising an alarm when potentially harmful operating conditions are reached. This reduces medical costs for injured staff and lost man hours. It also helps to boost your company's or business' safety rating.
From the above, SuperbMelt as a top supplier of gold smelting equipment, SPB-H5 is the unarguably best choice for your foundry, laboratory or mining company if you're looking to achieve highly efficient and qualitative melting operations.
Parameters
Comparison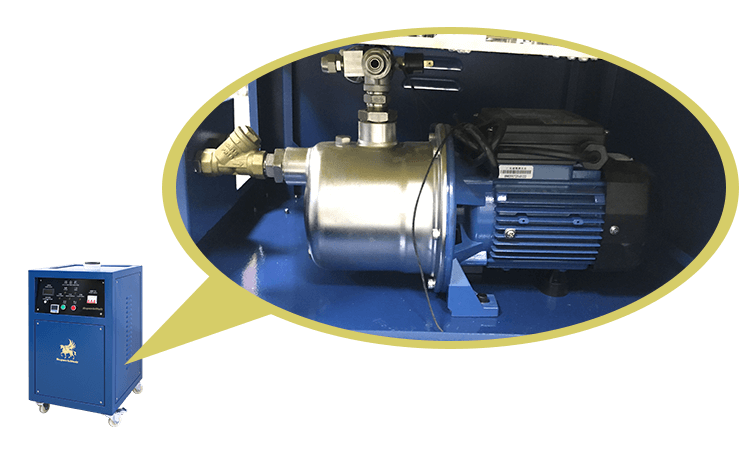 SuperbMelt metal smelting equipment built-in water pump, connected to the tap water can be cooled directly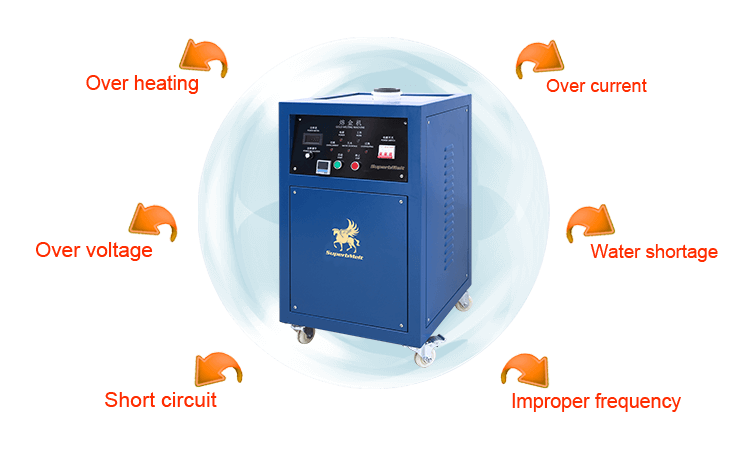 Gold smelter is equipped with all-round protection to ensure the safety of the machine and the operator.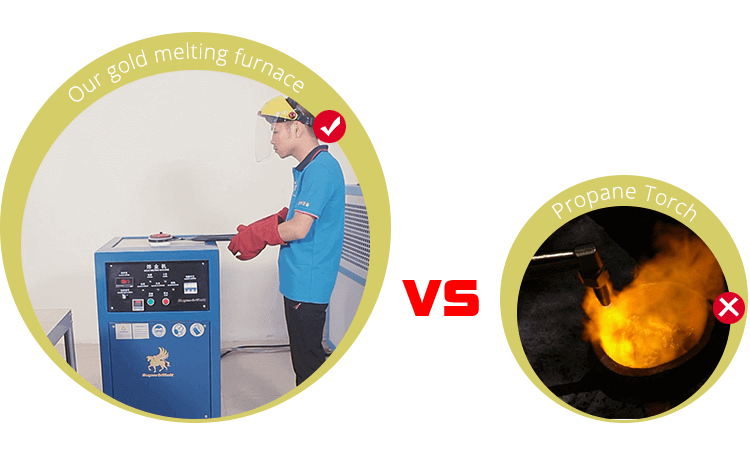 Comparing with traditional melting, SPB-H5 reduces the loss of precious metal, safe work, save operation cost.
W

hy SuperbMelt Gold Melting Equipment

2 Years Warranty:
One year longer than the warranty provided by other factories

High Quality:
Only choose famous brand main electric components for production

Fast Delivery:
SuperbMelt gold melting pot (SPB-H) has sufficient stock and greatly shortens our delivery cycle
Any Question About SuperbMelt Gold Melting Equipment
Gold Melting Equipment Buying Guide
The Gold Melting Equipment must be designed with the most powerful IGBT induction technology available in the market for 1kg to 50kg of melting of gold. The flexibility provided to melt different kinds of metals are seamlessly by this great feature also gives this machine. Having higher melting temperatures is very realistic with the gold smelter or gold melting equipment.
This machine just in a few minutes of starting, machine can heat up to a maximum temperature of about 1800℃. This machine finds application in various industries. The powerful induction furnace incorporated into this machine's portable design makes it ideal for the pre-treatment of gold ore. Gold melting equipment can also be used for the purpose of recycling some other precious metals and also gold.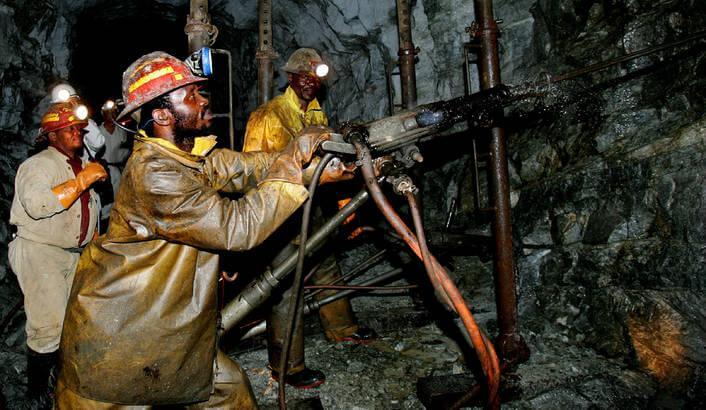 Before buying a gold melting machine, here are a few important features to note:
These electronic gold melting equipmentare capable of operating nonstop for 24 hours;
All these machines must be equipped with the feature of having a very powerful electromagnetic stirrer which gives your process of mixing the desired level of homogeneity;
An Omni-directional warning system must be designed in every-system. This feature helps you detect system; overheating, overvoltage, and water shortage. Any other irregular system frequency gets detected by this system;
Safety and Security should be guaranteed with the equipped system of Omni-directional warning;
It adheres strictly to the minimum standard of ISO 9001:2015. This assures that the machine can be used in so many countries of the world;
Gold Melting Equipment should be lightweight and consume less space; they are very easy to install and operate;
Metals such as copper, aluminium and lead can also be melted with this gold melting equipment;
During operation, crucibles can be easily replaced. This feature does cleaning and repair very easy and saves you a lot of time
Chapter 1:
Application Field Of Gold Melting Equipment
Heap leaching is practised; for extracting gold from low-grade ores, with a dilute solution of sodium cyanide, huge heaps are sprayed, and this percolates down through the piled ore, dissolving the gold.
By the process of cyanidation than by any other process, more gold is recovered. In the process of cyanidation, metallic gold is dissolved and oxidised in an alkaline solution of cyanide. When gold dissolution is fully complete, the gold-bearing solution is separated from the solids.
1.1, Smelting The Gold Ores
The process of extracting metal from ore crushed with a rock jaw crusher is known as smelting. When one hears this name, one may simply associate it with separating a piece of metal from a large chunk of rock, but it's really not that simple.
Ore is not just a mixture of metal and rock. The metal found in an ore is oxidized quite often, so to strip the oxygen away, you need a chemical transformation. As such, the ore containing precious metal like gold must actually be dumped into a blast furnace along with flux and fuel (which a chemical agent for cleaning).
As the ore is heated more and more in the furnace, the molten metal will drip down into a "bloom", which is a blob of hot metal that you pull out with tongs. Besides extracting the metal you want, you'll also get slag, which are the impurities that are separated from the ore.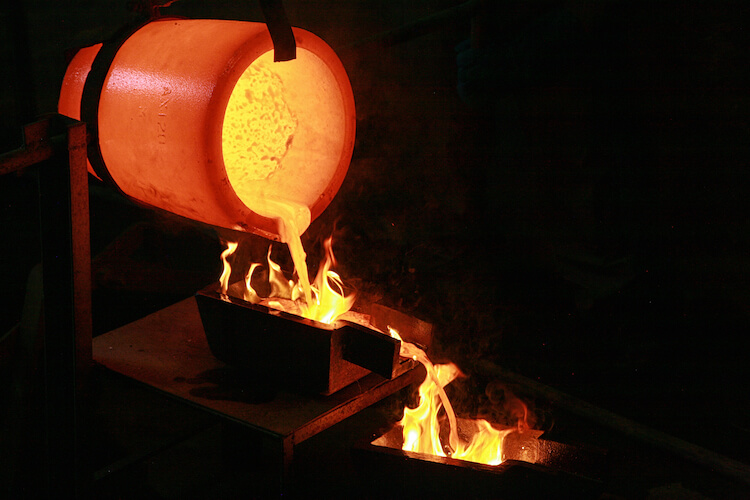 The Basic Process of Smelting is:
Mercury Removal:
Mercury is many health hazards, especially when in gas form. To remove this hazard, gold precipitates from electrowinning or Merrill–Crowe processes are usually heated before smelting in a retort to recover any leftover mercury present that would otherwise cause environmental and health problems due to its release (volatilization) during the process of smelting. The mercury present in the ore is not usually from the mercury amalgamation process that formal gold mining companies no longer use but from mercury in the ore that has followed gold through the precipitation and leaching processes.
Leaching of the precipitate using sulfuric or nitric acids may be required in the event where there are high levels of copper present.
Iron Removal:
Before smelting, to dissolve iron from the electrowinning cathodes, nitric acid or forced air oven oxidation can also be used. Gravity concentrates can often contain high grinding contents of steel, and so their removal using shaking magnets or tables is used before smelting.
During smelting, using nitre, iron can be oxidized. Excessive use of nitre will be increasing both maintenance costs and the risk of catastrophic leaks by corroding the smelting pot (known as holes in the pot or run-aways, through which the molten charge is lost). For separating iron impurities, magnetic separation is also very effective.
The core-type induction furnace actually reduces the oxidation burn loss of elements. With the induction heating coil along low frequencies associated, reduce the burning rate of the metal elements, consequently minimizing oxidation of the molten steel.
1.2, For Recycling Old Gold
When precious metals like gold are brought into the smelter, first, the gold must be tested before smelting. A large lot of gold when are melted as sampled and are usually made into a brick. Smaller lots of gold usually are hand tested, which is actually altogether a different process.
The steps that are followed to recycle gold from scrap through smelting are given below:
From a client, when scrap gold is received, it is weighed first and put into a storage bin until it is ready to be melted or tested.
The scrap is turned into gold bricks; once it is time to melt the gold and the operator then scoops up the given scrap gold jewellery and takes it over to the furnace to heat it up.
The scrap gold collected is placed into the furnace, usually into an induction furnace, where the crucible temperature begins to rise until it is hot enough to melt the gold into a liquid from solid.
For a few moments, the scrap gold will sit in the crucible while the temperature rises due to the provided heat.
Next, the scrap gold is ready to be sampled after it liquefies.
Once the gold is made ready, a dip sample is collected, and it is tested for the purity of the gold. The melting point of gold as we know is 1947.9741 °F, but it is seen that depending on how many and how much impurities there are in the bar, this temperature will actually fluctuate. The purer the gold, it will melt closer to the exact temperature.
Once the gold is properly tested, the gold is now actually ready to be poured into a new gold brick.
Now the gold bar will be set aside to cool as it is poured into the mould.
For smaller lots and other types of precious metals, other tests are available.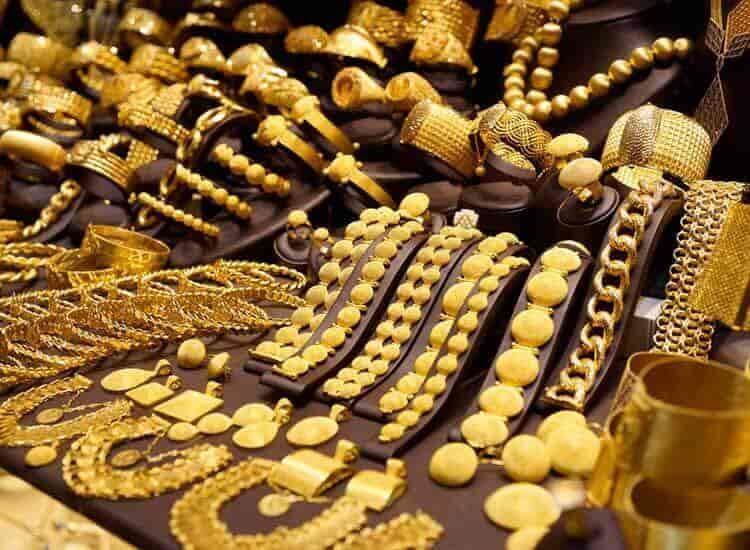 During the melting process, in the induction furnace, no harmful pollutants are released, and throughout the furnace, induction heating spreads efficiently, allowing the heat to be absorbed efficiently by scrap. The Induction Furnace speeds up the gold-melting process of scrap metals, which in turn increases the speed of recycling them.
The principles of reclaiming industrial products through ore-dressing applications are not limited to one industry. In many plants, the reclamation of otherwise waste products is the difference between profit and loss. There are examples where "Sub-A" Flotation is used to recover naphthalene from coke cooling tower water. Gold is recovered by Jigs and Flotation from slag and waste in refining operations.
1.3, For Jewellery Casting
The majority of the jewellery in the market are cast at the industrial level; gold melting equipment is required to cast pieces of jewellery or meaning that some sophisticated machines, like the one shown below:
A great, modern gold melting equipment and jewellery-casting machine must have the following features:
Its melting time must be fast, usually between 3 and 5 minutes.
It has inert gas protection, using either Nitrogen or Argon.
It has a pressurised vacuum casting which prevents oxidation and porosity but improves the casting's density.
Possesses a temperature control that meets the casting requirement.
It has an Omni-bearing auto diagnosis device that analyses each step of the procedure to reduce machine failure.
Be labour-saving because it requires a few numbers of gold workers, and they can use the equipment without serious supervision (easy to use for everyone).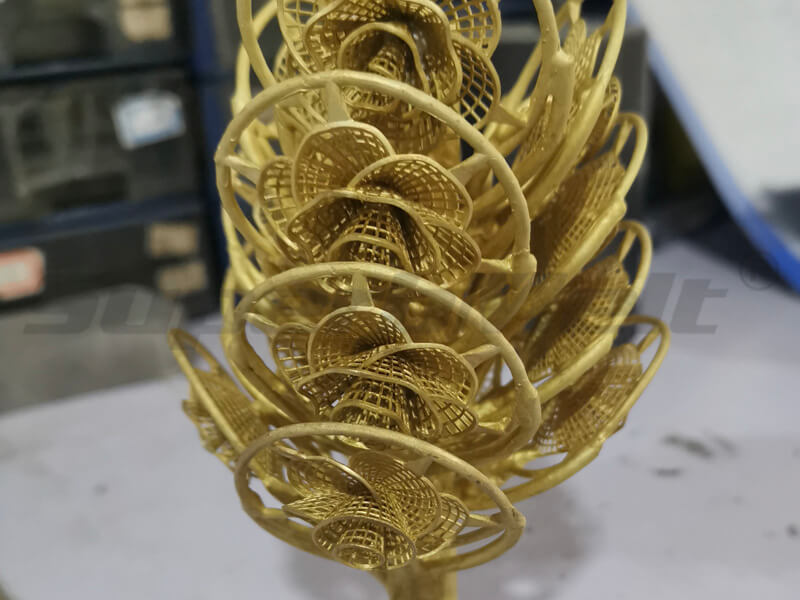 1.4, For Industrial Applications
Of all the minerals that are mined from the Earth core, none is more useful and valuable than gold. A diversity of special properties is what makes its usefulness. Gold does not tarnish, conducts electricity, is very easy to work, can be hammered into thin sheets, can be drawn into wire, alloys with many other metals, can be melted and cast into highly detailed shapes, has a wonderful colour and a brilliant luster. Gold is actually a memorable metal that occupies a special place in the human mind.
Jewellery:
About 79% of gold consumed each year is made into jewellery. Jewellery is the most common way gold reaches consumers and has been a primary use for the metal in various cultures.
Finances and Investing:
Because gold is highly valued and so rare, this precious metal has for at least 6,000 years and makes a natural currency. To invest or hold in gold, one of the most common ways is in gold bars, gold coins, also bullion of gold.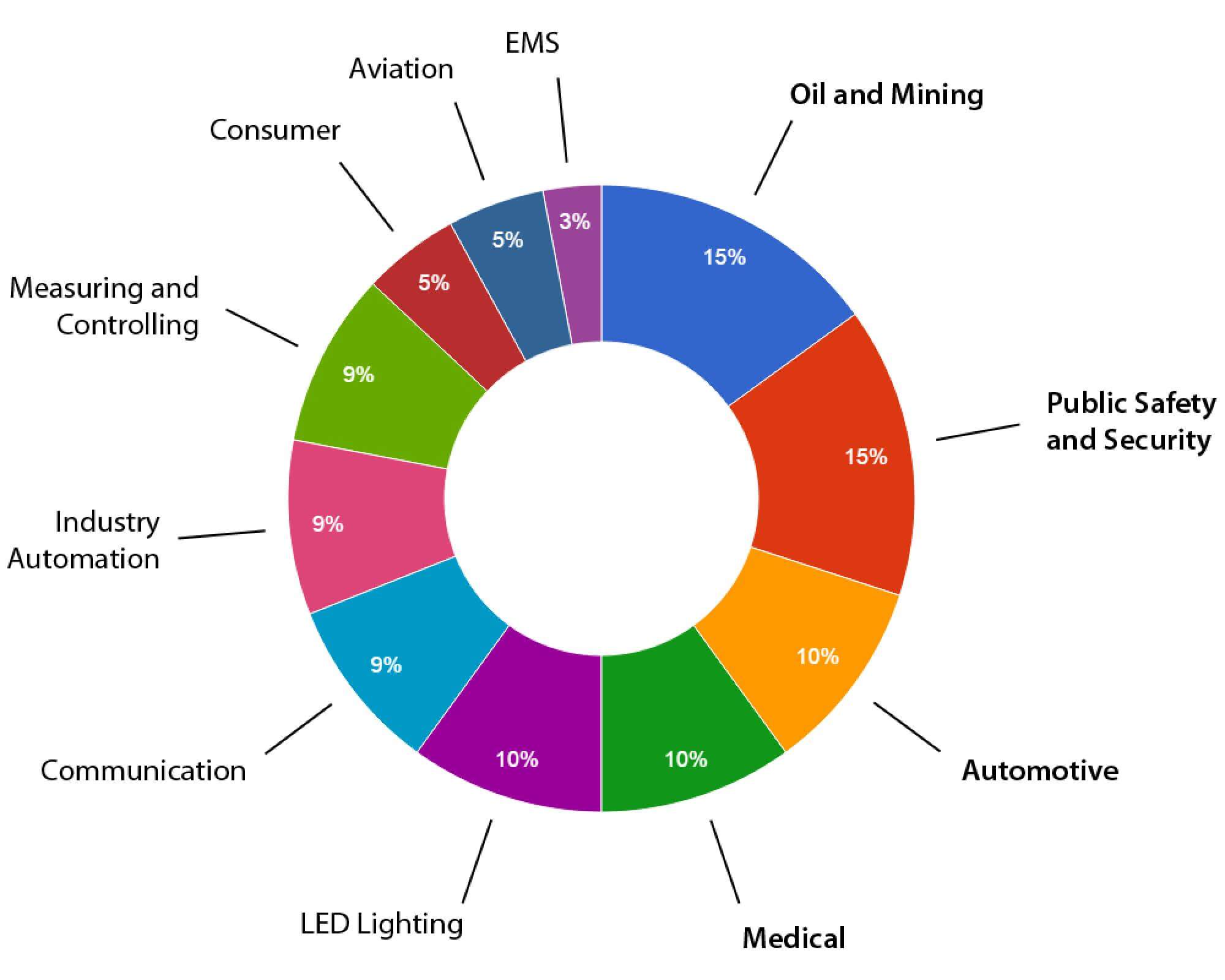 Electronics and Computers:
Gold is known as a highly efficient conductor that is capable of carrying tiny electrical charges. Because of this property, in almost all electronic devices, a small amount is found, including televisions, GPS units, cell phones, and more. Because gold is such an excellent and efficient conductor of electrical charges, it is also often found in the laptop as well as desktop computers to transfer electronic information quickly.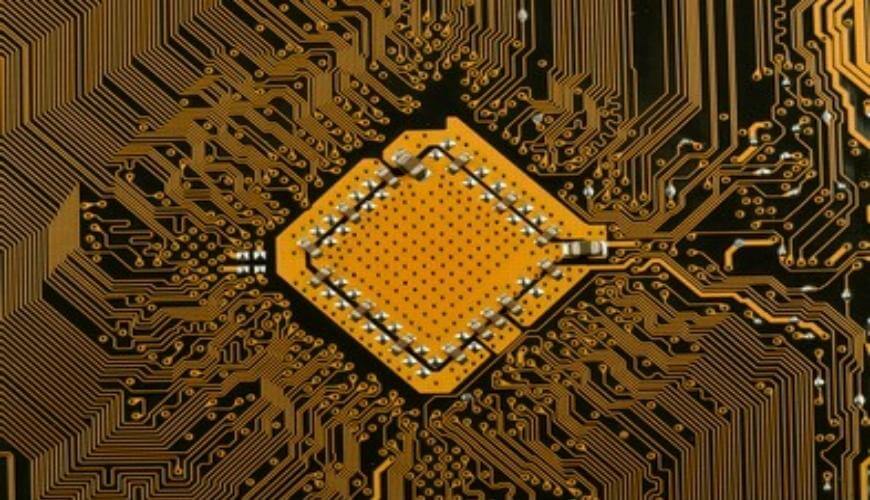 Dentistry and Medicine:
Gold makes for the best crowns, bridges, orthodontic appliances and fillings because the metal is chemically inert, easy to insert and nonallergenic. In the medical field, small amounts of isotopes of gold are used in certain diagnosis and radiation treatments.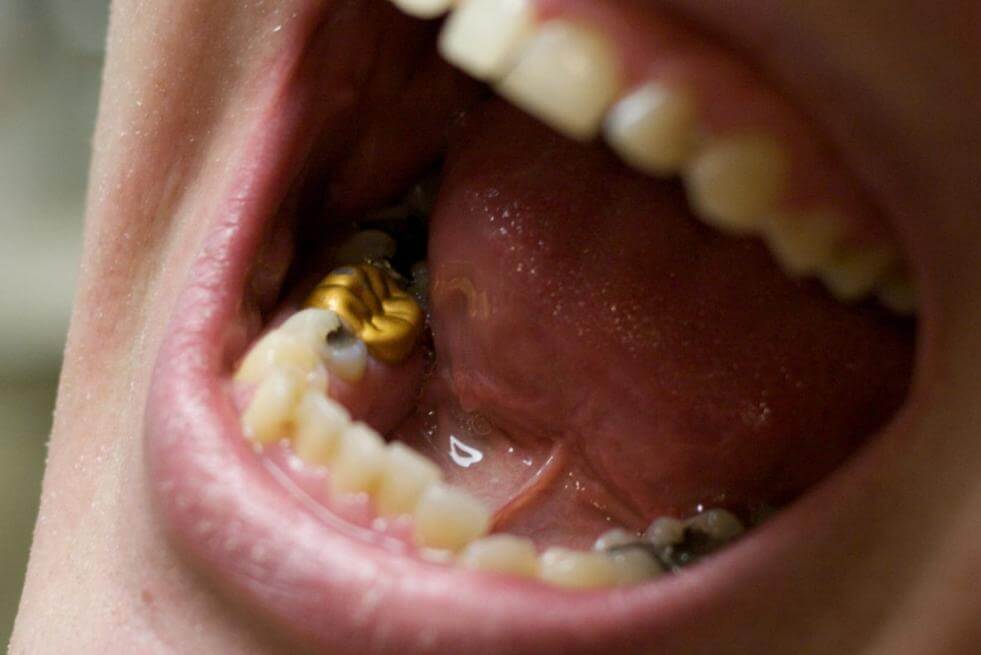 Aerospace:
In the aerospace industry, where effective and reliable technologies are key to survival, an essential role is played by gold. Gold is actually used to conduct electricity, coat the insides of space vehicles to protect people inside from infrared radiation and heat and lubricate mechanical parts.
Medals and Awards:
As gold is a highly esteemed precious metal, it makes a natural appearance in awards, religious statues and crowns. Because of its unparalleled rarity and beautiful qualities, gold is considered one of the highest symbols of status. In everything from Olympic medals to Academy Awards, gold holds a permanent place of value in humanity's eyes and is recognized for its admirable qualities.
Chapter 2:
How To Melt Gold Nowadays
2.1, How To Melt Gold By The Use of Propane Kiln
Kilns fueled with propane (a derivative of natural gas or petroleum) or natural gas does not have any combustion problems. It is used more in highly populated areas than oil kilns. The burners used to fire these fuels are not quite efficient and have a moderate impact on the environment.
Natural gas, delivered in pipes, is popular in countries like the United States and Canada. Its price is moderate, but its availability is limited to populated areas. Propane, while more widely available, is more expensive. Because these fuels have minimal residue and no ash, they do not encourage as much visual texture as do wood or even oil kilns.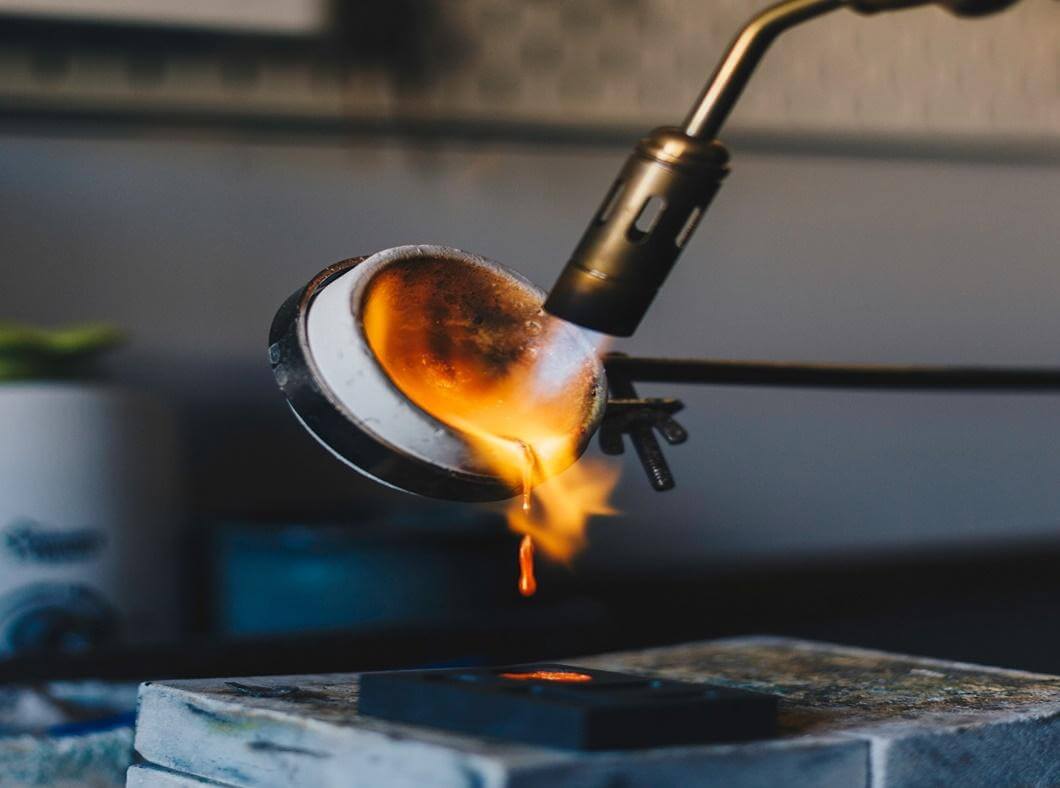 The Working Principles of a Propane Kilns are:
A propane burner works by controlling the amount of fuel that comes out of your propane tank.
Combustion happens when the mixture of fuel and air is right. Too much fuel and your mixture will be too rich and won't burn hot, along with a potential safety hazard of fuel escaping into the atmosphere.
Too much air and your propane may not even light.
The Shortcomings of Propane Kilns compared to Induction Furnaces:
This method is quite costly (through the space required is less).
It requires skilled labour.
Due to the process of drying is quick, continuous attention needs to be given to check seasoning defects such as warping, internal cracks, surface cracks and end- splits.
2.2, How To Melt Gold By The Use of Resistance Furnace
The resistance furnace gold melting system is basically built for mining operations. It is more time-consuming when compared with the induction furnace system. However, it offers a wide range of temperatures, up to 1500 o C. Its temperature-controlling feature is automated. Resistance furnaces are well sealed, and this prevents heat from escaping from the vacuum created in the system.
The Working Principles of a Resistance Furnace are:
All resistance furnaces operate based on an electrical conductor that emits heat when a current flows through it. The quantity of electric power is converted into heat.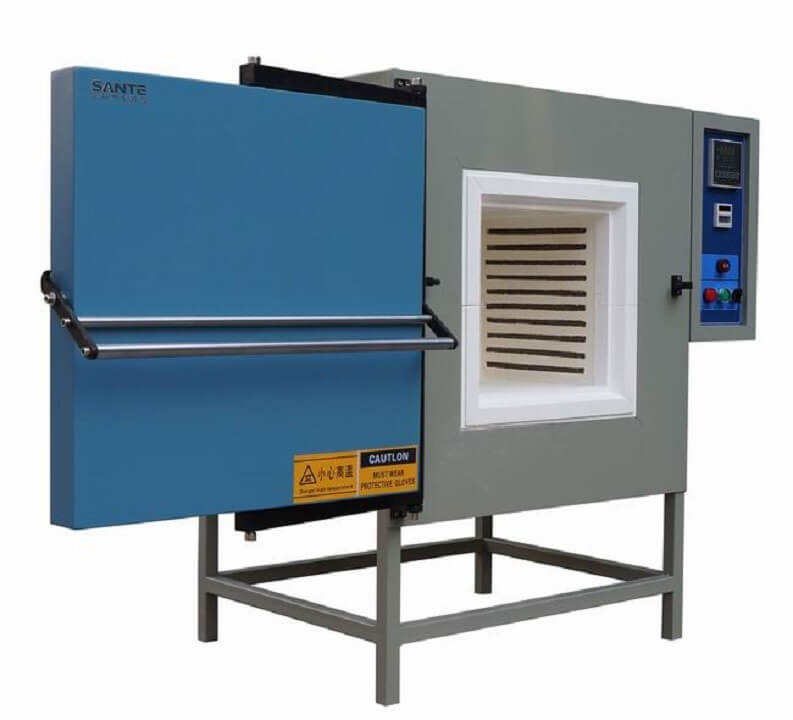 This circulation is created by:
Hot slag being replaced by colder slag from the surface due to density differences.
Carbon monoxide bubbles at the electrode surface, which drags the slag upwards.
Electromagnetic forces created by the current flowing between the electrodes (three-phase furnaces create a downward movement of the slag, whereas d.c. Furnaces create an upward movement if the bottom electrode.
The Shortcomings of Resistance Furnace to Induction Furnaces:
Resistance furnaces, unlike its counterpart, tend to take a longer time to melt metals.
The time needed to melt the metal, along with the time required to obtain the required temperature, is quite a disadvantage to most mining big or small operations.
Since these type of furnaces are mostly used for mining operations of small to medium-sized, the temperatures attained or the accuracy is never met to the metal's actual melting temperature.
Resistance furnace is actually not suitable for melting large quantity metal.
2.3, How To Melt Gold In Induction Furnace
The induction gold melting system is utilised in both high and low production levels, whether at the gold refining plants, mining facilities, or during gold wholesaling/retailing. This process is efficient because it is environmentally friendly (and largely considered to be a Green Technology).
Induction furnaces are an advanced version of electric furnaces. These furnaces have the ability to melt a large amount of metals without any trouble. This furnace, compared to a traditional furnace, saves melting time. They also have the ability to allow the furnace to reach higher heat levels as they build up heat. This makes it a perfect furnace for the smelting of gold and can significantly help the gold mining companies.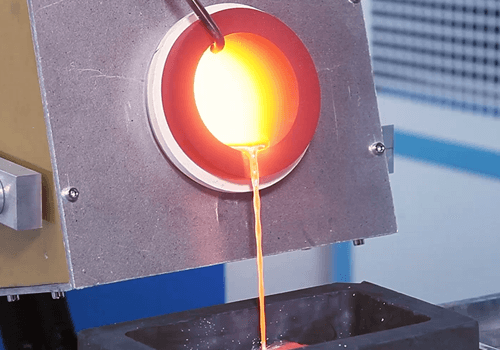 Clean Form of Melting:
Since there is actually no use of combustion, these induction furnaces for producing heat do not require anything to burn. Therefore, no harmful pollutants or no smoke, dust are produced through an induction melting furnace.
These induction furnaces use an induction power supply, a water-cooling system and induction coils that keep the internal coils and components of the furnace cool. On the other hand, A gas furnace produces heat by burning fuel, such as natural gas, in an open or sealed or chamber. Propane or Natural gas produce pollution of air.
Higher Melting Efficiency:
Gold mining companies and Metal industries can use these induction furnaces as they are capable of melting various types of metals. These furnaces produce what we call a medium-frequency magnetic field to ensure alloys mix completely while melting as it is capable of stirring hot metals. This clean and non-contact process of melting is generally useful in a vacuum atmosphere and can be used to produce numerous alloys and speciality steels.
Maximized Productivity:
Furthermore, in gold mining companies, production rates can be maximized. This is mainly because of induction melting is a very efficient and quick process of producing heat. No warm-up or cool-down cycle required, and the start-up time is also incredibly fast, so induction furnaces can easily maximize productivity.
Chapter 3:
The Kinds of Gold Melting Furnaces That SuperbMelt Can Provide
Are you of like mind concept that induction melting equipment is the best for any gold smelting task? Below are the probable types of gold smelting equipment available at our store, and the benefits each of them comes with.
3.1, Mini 1-2Kg Gold Melting Equipment
Mini 1-2Kg gold melting furnace can be enjoyed by experts in numerous fields due to the fast processing time it possesses. With it being able to melt 2 kg of gold in 2 minutes, you can be optimistic about smelting over 1300kg of gold while banking on its efficiency within 24 hours.
Features and Benefits of the Mini 1-2Kg gold melting equipment
Inbuilt Green Technology. Yeah, we know you might be wondering if you can operate with the Mini 1-2Kg gold melting furnace behind closed doors or inside the house. Yes, that's very much possible.
With the latest inbuilt green technology installed in the induction smelting machine, you can enjoy its services on a 24 hours basis without bothering yourself about harmful gas or fumes.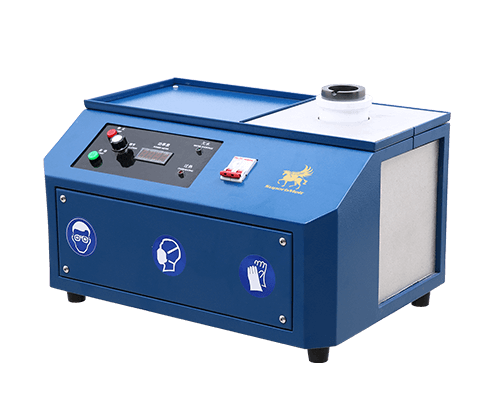 Mini 1-2Kg gold melting sluicy gold equipment comes in various models. The available models include SPB-DH1 and SPB-DH2. Their smallish nature makes it easy for you to move the machine around. The gold smelting machine also possesses descriptive buttons.
You don't have to worry about increasing or reducing the temperature level below or above the required temp each time you want to melt a handful of gold or any other metal.
3.2, Integrated 3-10Kg Gold Melting Equipment
While the Integrated 3-10kg gold melting furnace possesses a similar nature with the mini gold melting furnace, its ability to dissolve gold at a faster rate has made it a viable option for small scale miners looking to smelt gold at a preferred pace ahead of the competition.
This smelting furnace can smelt 3-10kg of gold within 2 to 4 minutes. It operates at a maximum melting point of 1800 degree. Its smallish and portable nature have made it a suitable fit for refining laboratories and goldsmiths.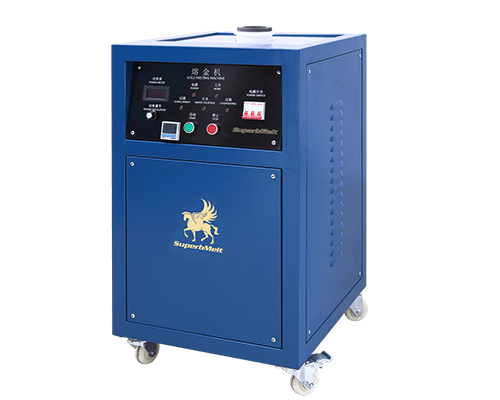 Features and Benefits of the Integrated 3-10Kg gold melting equipment
Energy Saving. Who wouldn't like to melt as much gold as possible from the comfort of his or her house while still paying the same electricity bill as the man next door?
SuperbMelt Integrated 3-10Kg gold melting furnace might be termed too expensive for home use. Nevertheless, its ability to provide an energy-saving smelting experience have placed it in the same line as the usual home appliances.
The Integrated 3-10Kg gold melting equipment IGBT inverter ensures that users can easily regulate the smelting machine operation level while retaining the same amount of energy load and consumption. Integrated 3-10Kg gold melting furnace also comes with a soft switch three resonance and frequency automatic tracking tech.
3.3, 20kg-30kg Manual Tilting Gold Melting Equipment
20kg-30kg manual tilting melting furnace has been tested and certified by tons of reputable industries. Proper listings of all the sectors it can be applied are made below. Before we dive into the features that purchasing a 20kg-30kg manual tilting melting furnace would provide, it's important to note that the 'tilting' attributed to the name is not for show. The smelting furnace requires a manual tilting to get the metal out after melting.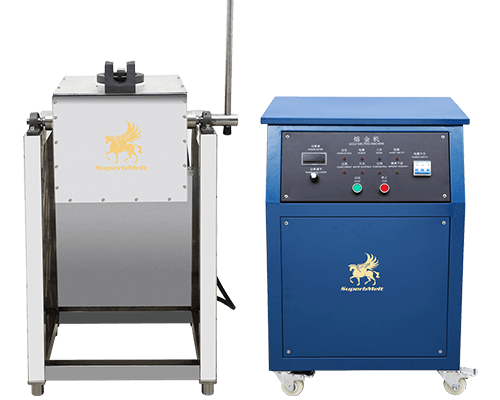 Features and Benefits of 20kg-30kg Manual Tilting Melting Furnace
Our compact smelting furnace doesn't require as much technicality as a lot of smelting machines available in the market does. However, to ensure that users don't at any time of set up run into complications or unprecedented issues, purchasing a 20kg-30kg manual tilting melting furnace would provide you with a setup manual.
This manual can also be used as a guide for troubleshooting any problem you might come across during usage. The manual offered is accessible via written and video format. Note that in scenarios were the manuals provided are not seeming probable, you can easily place a call to our support team, which would be more than happy to assist you.
Since nobody would fancy having a smelted metal spill on his or her feet or hands, precautionary measures remain essential. But with the tilting furnace 20kg-30kg manual melting machine possesses, such context is now referred to in past tense.
The easy to tilt manual furnace have made it possible for smelters to pour metal into a mold without having to worry about spillage.
SuperbMelt is tailored towards ensuring that every customer is provided with the utmost satisfaction desired. 20kg-30kg manual tilting melting furnace is one of the rare gems available in our smelting machine stores.
To ensure that every customer is at all times satisfied, provisions have been made for the gold smelting machine to come in different ranges and size. The available models in our store include SPB-TB25 and SPB-TB35.
While both operate at an optimal heating temperature of 1800 degree Celsius and are available for smelting the same metals, the sizes, power outage and max current are quite different. It's essential you consider the field of application before purchasing any of the 20kg-30kg manual tilting melting furnace models available in our collection.
3.4, 10-50Kg Chain Tilting Gold Melting Equipment
10-50kg chain tilting melting equipment is capable of heating to up to 2800 degree Celsius, the smelting furnace can melt metal between 20 to 30 minutes when hot and 40 to 50 minutes when cold. The chain tilting mechanism makes this melting furnace a suitable choice for metal research institute, refineries, laboratories and average gold smelting companies.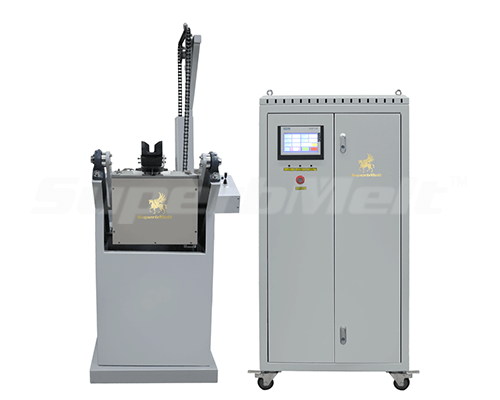 Features and Benefits of the 10-50Kg Chain Tilting Gold Melting Furnace
Smelting 50kg of precious metal at a go isn't a feat that a lot of smelting machines would be able to keep up with. For the SuperbMelt 10-50Kg chain tilting gold melting furnace to attain this feat and still provide its user with the portability and reliability it is widely known for, a few tweaks were made to the designing style.
The tilting design inculcated in our smelting furnaces capable of smelting over 20kg metal is geared towards reducing the issue of spillage. The 10-50 Kg chain tilting gold melting furnace, which is the biggest we have talked about thus far is designed with a chain tilting system. This makes it easier for smelters to pour out molten magma from the cubicle without the issue of spillage arising.
The 10-50Kg chain tilting gold melting furnace comes in different models. The available models are suitable for melting metals such as platinum, copper silver and gold. The models available in our store include MF-15, MF-25, MF-35, and MF-45.
All the models available possess IGBT induction heating technology and water pump. They vary based on size, power, current, and water flow rate.
The smelting machine possesses a touch screen user interface. While buttons like the main power switch and stop button are still regulated manually, the current, voltage, frequency and temperature can be regulated form its intuitive interface.
3.5, 10-100 kg Motor Tilting Gold Melting Equipment
While this is not the most prominent gold smelting furnace in our collection, the 10-100kg motor tilting melting furnace can provide every company with the financial boost it has always desired. Designed to offer a one-person smelting action, the smelting machine comes with a graphite and silicon cubicle.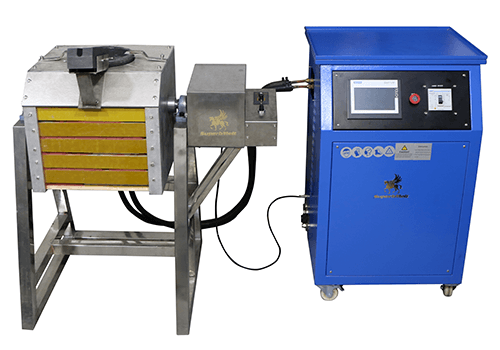 Features and Benefits of the 10-100kg motor tilting melting furnace
We know how devastating purchasing a machine far above your budget due to lack of versatility in the type and sizes of products offered can be.
All the available 10-100kg motor tilting melting furnace operates with an input voltage of three-phase 340V ~420V 50/60Hz and an oscillation frequency of 1K~20KHz. They differ in current, power, sizes, cooling water requirement and in the weight and volume of the transformer and generator box.
SuperbMelt 10-100kg motor tilting melting furnace possesses a screen touch control feature. All the features available are listed with easy to interact user interface. With this intuitive feature, operators wouldn't have to spend hours looking for a specific feature each time an advanced mode of operation is required.
Note that purchasing the 10-100kg motor tilting melting furnace would grant you instant access to a comprehensive user manual accessible in video and paper format.
3.6, 50-250kg Hydraulic Tilting Gold Melting Equipment
Apart from the sizes and models available, the 50-250kg hydraulic tilting melting furnace possesses a lot of distinct features that makes it rank on a whole new level ahead of its counterpart. Before we forget, the melting furnace takes 20 to 30 minutes to melt any metal when hot and 40 to 50 minutes when cold.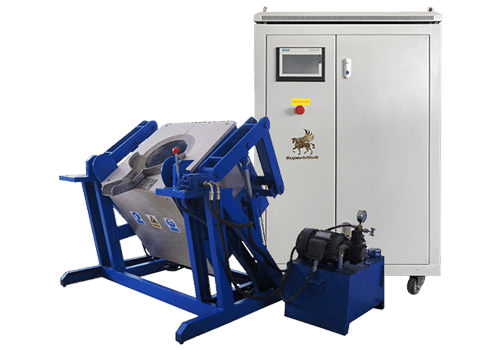 Features and Benefits of the 50-250kg Hydraulic Tilting Melting Furnace
As usual, we like it when our customers enjoy a smelting experience in a calm and conducive environment. To ensure that more of the same is offered to users of the 50-250kg hydraulic tilting melting furnace, our R&D team put in exceptional time into designing the shell of the melting machine.
Making a purchase doesn't only provide you with a noise-free device, but also a furnace void of hazardous fumes. Yeah, the 50-250kg hydraulic tilting melting furnace might be gigantic, and all, but its environmentally friendly nature was in no way compromised.
Power remains an influential part of the 50-250kg hydraulic tilting melting furnace. Designed as an induction heating furnace, energy remains an essential requirement. But that does not in any way mean you would have to spend a fortune trying to keep up with the electricity bills.
IGBT tech remains our top pick for all things machine. Its ability to ensure that up to 20% energy is saved more than the widely used SCR tech, earned it the top spot for the 50-250kg hydraulic tilting melting furnace system.
The 50-250kg hydraulic tilting melting furnace comes in numerous models; HMF-45, HMF-70, HMF-90, HMF-110 and HMF-160. While each of the available models can boast of all the features listed above, they vary in sizes and price. You can chat or put a call through to our 24 hours support team to check out which model would be suitable for your business or company.
Chapter 4:
Conclusion: How to Choose the Right Smelting Equipment
According to Gold Capacity
Checking the amount of gold you would like to smelt or the amount you melt on a daily would enable you know which furnace would be suitable for you. You can easily get an overview of the amount of metal our equipment can smelt on a daily by checking out its features.
According to consumer business model
The type of business you run is essential to determining the type of melting furnace you would require. Our furnace comes in different models so you don't have to settle for a size that doesn't fit. Endeavour to check out our model specification list before making a purchase.
With a lot of gold melting equipment for sale available in numerous stores around the globe, checking out a melting equipment in line with your budget from online stores is quite essential.
Think about applicability
Where are you planning to use the gold melting equipment? Is it for a refinery, a gold melting laboratory, or are you looking for a small smelting machine to help you finalise a project on how to melt gold powder?
The reputation of the dealer
Were you purchase your gold melting equipment from is quite important. While there are a lot of notable dealers available, it's essential you check out customer reviews and feedbacks before visiting any gold melting equipment sale's store.
Gold smelting is a tedious but lucrative process. To ease the stress and pressure attached to the task, utilizing a melting machine is quite essential. With that being said, one of the criterion to look out for when choosing suitable gold melting equipment for any task is the capacity of gold you are about to smelt.
How many ways do gold smelt?
The process of extracting any metal from its ore is known as Smelting. The Basic Process of Smelting is:
Mercury is many health hazards, especially when in gas form. To remove this hazard, gold precipitates from electrowinning or Merrill–Crowe processes are usually heated before smelting in a retort to recover any leftover mercury present that would otherwise cause environmental and health problems due to its release (volatilization) during the process of smelting.
Before smelting, to dissolve iron from the electrowinning cathodes, nitric acid or forced air oven oxidation can also be used. Gravity concentrates can often contain high grinding contents of steel, and so their removal using shaking magnets or tables is used before smelting.
Can you melt silver and gold together?
Yes, it is actually possible to melt gold and silver together. A combination of both of these metals makes for a malleable metal, stronger and more flexible. Gold does not get oxidized, and because of this, Electrum will not either. The Alloy is referred to as Electrum for the resulting metal. Though not even valued or common in present times, it was quite a popular and useful metal in the days of the Roman Empire in the making of coins and also for jewellery in Egypt. The resulting colour depends on the amount by the ratio of silver and gold in the mix. You will get a white-coloured alloy if the gold lies well below 50% of fine gold. If the gold is at around 75% purity, the resulting colour will be a proper bright yellow.Silver tends to brighten and lighten the properties of gold metal. The more silver an alloy contains, the whiter its appearance will be.
How do you melt gold dust?
We can use different methods for melting of gold dust.
Gas Torch
Gas furnace
Electric Furnace
Coal furnace
A small electric furnace is actually very useful and makes gold melting very easy. But it is so expensive, and everybody can-not buys this. So, I recommend you induction furnace. This is the probably the best and easy to use option to melt gold dust.
How can I separate gold from copper?
There are several different ways, depending on the ratio of copper and gold. If you have 10% Cu and 90% Au, you can just discard copper melting your alloy with an oxidizer, particularly sodium nitrate. If you have 50% Cu and 50% Au, then dissolve the resulting alloy in pure nitric acid. Copper will dissolve, but gold will not, and you'll get it as a brown powder. If you have 1% of gold in 99% of your copper alloy, you need electrolysis technology. You will get the pure copper and almost pure gold, but you need to spend much electricity.
What does Borax do when melting gold?
In metal refining, a flux is sort of like a cleaning agent because it helps remove impurities from a sample. With some borax, required heat, and a little know-how or knowledge, it's possible to extract from a sample of ore pure gold. This is solely because borax as the flux reduces all the elements' melting point in a piece of ore, including gold. The borax causes the other minerals to oxidize and breakdown even further. Gold is unaffected by this reaction and sinks to the bottom of the mixture, intact.
How do you remove impurities from gold?
When the mix is provided heat in a crucible, especially in an induction furnace, the lead oxide reduces to lead, into which the gold melts to form a heavy and thick molten phase. One of the popular method which is appropriate for separating gold from small amounts of ore is called the cupellation. The refiner usually grinds the ore into a fine powder and mixes the ore with lead oxide, a flux made of borax or sand, and an organic reducing agent such as flour or graphite.
How long does gold take to melt?
The gold melting equipment has quite a long life and provides an accurate temperature measurement which is important for melting. Typical the melting time in a gold melting induction furnace for a full load of gold is about 3-5 minutes for the first melt and 5 minutes for the subsequent melts. For fast or quick melt times for small batch gold, silver and copper melting the small induction bench top smelter is offered.
What can you use as a crucible for gold melting?
Graphite crucibles are much easier than selecting any other one for an induction furnace. In one type of induction furnace, crucibles are used to melt the charge, while in other types, the inductive field passes through them. The crucible must match the operating frequency of the furnace and the specific application. In low-frequency furnaces, the crucible is made with high silicon and carbide content. High-frequency furnaces are made of clay. Correct matching prevents overheating the crucible. When heated through an induction furnace, the lead melts, then oxidizes and sinks into the walls of the crucible, leaving behind the noble metals such as gold, and other like silver and platinum. We only use pure graphite crucibles to smell gold and silver, because any crucible will decompose and produce impurities after heating, and pure graphite is the least.
At what temperature does pure gold melt?
The melting point of pure gold is 1,064° Celcius or 1,948 degrees Fahrenheit. The boiling point of gold usually occurs at 5,173 degrees Fahrenheit. The short answer assumes you are melting pure gold, but if other alloy metals are present (copper is the most commonly used base metal), then the temperature required to melt gold will vary. The softness of pure (24 karats) gold is usually alloyed with base metals for use in jewellery, altering its hardness and ductility, melting point, colour, and other properties. Alloys with lower carat rating, typically 22k, 18k, 14k or 10k, contain higher percentages of copper or other base metals or silver or palladium in the alloy.
How to solve the gold lost in your furnace?
To avoid overheating which bring loss, temperature control provided in an induction furnace which will set the melting point of gold alloy. At a given temperature, gold allow to be melted and to ensure that there is no loss due to overheating. You will be able to take complete control of whatever is happening in the gold melting furnace, unless you are using the wrong Gold Smelting Machine. Before you begin melting, you need to ensure that you set temperatures to the correct levels. There is not supposed to be any gold lost in the furnace as long as you are using recommended procedures.
Could I get 9999 gold from your gold melting furnace?
Our induction melting furnace can not purify gold. It could smelt gold ore or sand to remove non-metal impurities to extract gold and other metals. Some customers used it to melt old gold to make gold bars.
What is the heating principle for gold melting?
It is induction melting. That is what we focused on always.
Could we use this furnace to melt most metals like iron, gold, silver, copper and aluminium?
Yes, our machine could melt most metals. But for melting ferrous metal and non-ferrous metal, it needs to equip different coil and crucible to realized both melting. For iron, steel melting, we make use of silica crucible(Alumina crucible) for melting. For gold, silver and copper, we make use of graphite crucibles. Please check the attached specification file of melting capacity.
Does this machine need a water chiller?
Can you melt down different karats of gold together?
Yes. It is weird math if you have different amounts of each. Suppose I had a gram of 18k gold and a gram of 12k gold. I would end up with 2 grams of 15k gold.
Can you melt down gold to make jewellery?
Typically speaking, you should not melt down your gold jewellery. It is so because when you re-melt gold, you require to add at least 50% new metal, or you will see pits in the resulting casting. How do jewellers melt gold? Gold and related jewellery that begins as a cast piece is processed using vacuum casting.
How can I melt silver at home?
Heat the furnace to a temperature that exceeds the melting point of silver.
The melting point of silver is 1763 degrees Fahrenheit or 961.8 degrees Celsius.
Monitor the temperature inside your furnace as it heats. …
Don't remove the silver until it is completely melted.
It is recommended that users buy and use our mini gold melting machine.
How do you get gold from gold ore?
The most common techniques used to get gold from gold ore is by using cyanide. In one, a tank containing a weak cyanide solution, the ground ore is put into it, and zinc is added. The zinc causes a chemical reaction that separates 0-the gold parts from the ore. The gold is then easily removed from the solution with a filter press.
How do you melt gold rings?
The gold rings are placed in a crucible and heated, at which point the gold starts to melt, which approximately 1100 degrees Celsius. It is recommended that users buy and use our mini gold melting machine which will make the gold is now flowing together as one mass as it is in a molten state. To make an ingot, the molten gold is now ready to be poured into the casting mould. Then, it is allowed to cool down.