E

lectric Metal Melting Furnace
SuperbMelt electric induction metal melting furnace (SPB-MF) for 10-50kg metal smelting
SuperbMelt electric metal melting furnace (SPB-CMF) can melt both your ferrous and non-ferrous metals. Metals such as gold, silver, copper, zinc, aluminum and lead can be handled by this furnace. However, the weight of the previous metal must fall in the range 10-50kg.
The above features will not only save you time and energy. It also makes this furnace suitable for you if you operate a small foundry. Foundries such as copper foundry and iron foundry will find this product handy.
Clere here to see more metal melting furnaces with different capacity
Features & Benefits
The SuperbMelt electric metal melting furnace is designed with an induction technology with power rating of 15kw ~45kw.
With the electric induction melting furnace melting of your different kinds of metals just got easier. This powerful electric furnace can melt different kinds of metal.
Comparing with the KGPS, it has the capacity to reduce your power consumption by 15-30%. Thereby saving you energy and money which may perhaps be spent on utility.
The chain tilting and small design of this melting furnace comes with the flexibility to improves your work stability. It also reduces the amount of residue metals in the crucible.
The electric metal smelting furnace Simen control system also makes your melting process safer as the furnace becomes very easy and convenient to control.
This product is designed with an omni-directional warning system. It triggers when there is any slight change in your process input or output parameters. Parameters such as; over-voltage, over-current, over-heating, short circuit and water shortage can be greatly controlled.
The electric induction furnace guarantees you a secure and safer working environment with its omni-directional alarm warning system. With this electric metal melting equipment. You'll never have to bother yourself with system malfunctions or process operating condition errors.
Parameters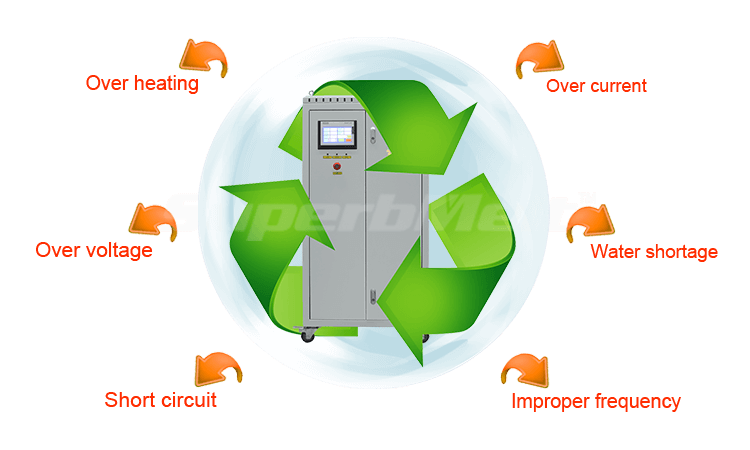 The power supply has an omni-directional protection to ensure the safety of the machine and operator.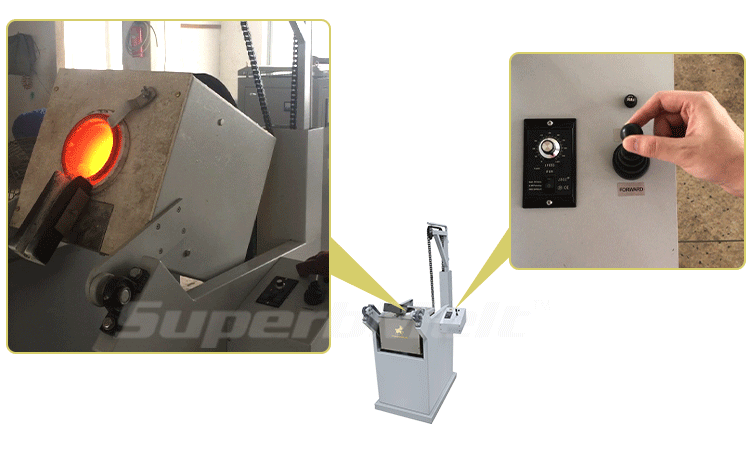 The motor of the small induction furnace drives the chain to realize the tilting, stability and safety.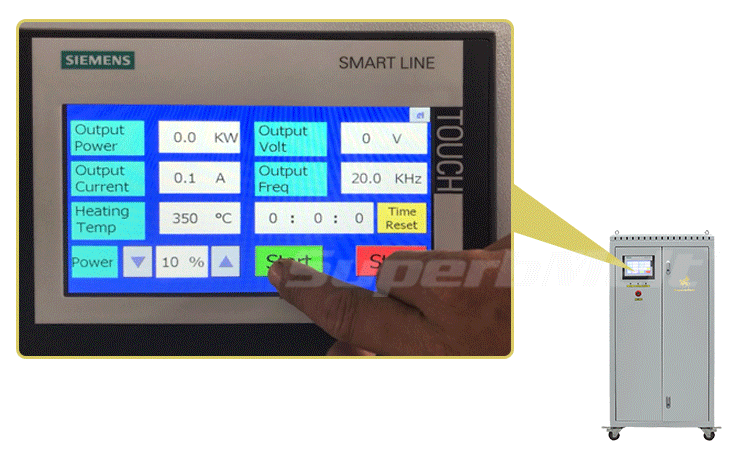 The power supply with SIEMENS's PLC control system is more intelligent for the whole melting process.
W

hy SuperbMelt Electric Metal Melting Furnace

2 Years Warranty:
One year longer than the warranty provided by other factories

High Quality:
Only choose famous brand main electric components for production

ISO CE SGS Approved:
Professional certification bodies certify that the machines are of high quality
H

elpful Resource For Your Reference ( An expert about SuperbMelt electric induction metal melting furnace )

Video:
3-6kg gold smelting pot kit
More SuperbMelt Electric Metal Melting Machines For Your Choice
Any Question About Electric Induction Melting and Smelting Equipment