Hydraulic Press Manufacturer
Top Manufacturer in China
Top Hydraulic Press Manufacturer
Superbmelt is a hydraulic press manufacturer that provides solutions for metal production and forming operations. Superbmelt hydraulic pressing machines are produced in different capacities like 100 ton, 300 ton and 500 ton. All these are suitable for forging, stamping, punching, deep drawing and so on. The automated press machine has simple design, easy to use, efficient and highly accurate. With the hydraulic press machine, you can save up to 40% to 60% of energy. Therefore, you save production costs and time. 
As a hydraulic press manufacturer with several years of experience, we produce machines that leave our customers satisfied across different industries. We are available 24/7 to respond to your enquiries.
SuperbMelt Hydraulic Presses list
This hydraulic press is specially designed for embossing marks and logos on precious metal bars and other metals. The stamping machine is capable of embossing different sizes and widths of ingots of up to 20 tons.
The 100 ton hydraulic press is suitable for pressing up to 100 tons capacity of metals. The process of stamping is highly automated and the hydraulic pressing system guarantees speed and accuracy during production. The motor power is between 4kw and 11kw. The maximum system pressure is 25mpa. Its PLC control unit makes it simple and convenient to use. 
Superbmelt 300 ton hydraulic press is used for pressing different metals measuring 300 tons. This machine is suitable for small to large scale metal forming productions. The power required for working the machine is between 7.5kw and 16kw. This saves at least 40% on energy use. The press machine has a servo motor driven system that reduces the machine noise during stamping.
The 500 ton hydraulic press is used for stamping precious metals and other metal forming operations. The stamping capacity is about 500 tons. The 500 ton hydraulic machine is ideal for large scale minting and bar production lines. The motor power required is between 15kw and 23kw. The hydraulic system and the PLC control unit makes the press easy to use. The servo-hydraulic control increases productivity.
Why You Could Choose SuperbMelt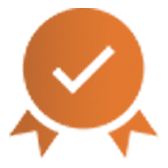 AAA credit audited enterprise
The government Audited Superb as AAA credit company (top level).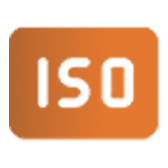 ISO CE SGS approved
Professional certification bodies certify that the machines are of high quality.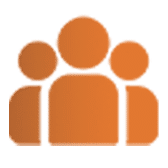 Strong service team
We will give response within 24 hours against your problem by our professional engineer.
FAQ Guide of Hydraulic Press
1.How should I determine the type of hydraulic press I need for my application?
Hydraulic press machine comes with a plethora of applications. Also, it can help in a wide range of industries, depending on what you want.
You can use the press to make some food as well as consumables. If you have ever seen some compressed foods, then those are made with the help of a hydraulic press. Animal products such as meat and cheese are also made thanks to hydraulic press. In the health industry, pills and powdered makeup are also created with the help of a hydraulic press machine.
Don't forget that the same machine can also come in handy when making some appliances and parts of electronic gadgets. They include things like microwaves, dishwashers, laundry machines, and on the list goes.
Electrical parts can also be crafted using hydraulic press machines. Such appliances are mainly used in the construction industry, and they include switches and wall passes.
The other sectors that heavily rely on hydraulic presses encompass aircraft, military application, etc.
To end up with the right tonnage, you must consider the application you would like to use the press for. Think about the amount of items you're looking to press, and the nature of customers you company serves. For instance, suppose your application require the use of metals and irons, then you will need higher tonnage.
2.How does hydraulic press machine function?
Your machine will work through generation of a high compressive force. The force comes from a hydraulic cylinder. There're a few steps ensured to help the system function as desired. The machine is known to work with the help of Pascal's principle. With that, it can easily generate the required pressure to get the work done.
Pascal's principle means that once force is applied on a given side of the system, the equal pressure is distributed to the other side of the system where the work needs to be done. The fluid also needs to be compressible. Otherwise, the system will not be able to deliver the force equally.
Note that there're many compressible fluids that you can use to make the system function properly. As such, you should use the best fluid recommended by Superbmelt. Otherwise, you'll run into trouble sooner or later.
3.How much pressure should a hydraulic press have?
This is an important question, but there may not be a single answer. This is because there are many factors to consider when answering this question. For example, if the pressure gauge shows 1000 PSI, 1000 tons per square inch is 10 square inches. Assuming a force of 1,000 pounds per square inch of the entire surface, 10 inches puts a total pressure of 10,000 tons.
It is worth noting that the amount of force required can be determined based on the application selected. If you are going to handle coins, you can choose a hydraulic press that works effectively and can control the pressure on the material being processed. Fortunately, you can get this from Superbmelt by contacting us.
4.How many types of hydraulic press machines are there?
According to the best hydraulic press manufacturer, you do an online research, you'll notice a good number of hydraulic press machines. Nevertheless, you need to pick based on what you intend to use it for.
At the moment, we have H-frame hydraulic presses, C-frame hydraulic presses, universal hydraulic presses, vertical and horizontal hydraulic presses. Also, before you begin shopping, you need to understand that the systems come in different sizes. They also use different sources of power, so you also need to choose based on that.
5.What types of applications have been achieved with Supermelt machines?
At the time of this writing, there are enough machines to supply to the market. This means that our machines are already used in different industries around the world. They can also be used for various purposes.
Let's take a look at some of these, but you need to know that this is not a complete list of industries and uses. Deep drawing, compression, assembly, punching, molding, press fitting, embossing, embossing, trimming, drilling, press fitting. As we continue to exist in the industry, we are discovering the best ways to get in touch with different industries.
6.What makes hydraulic presses popular in industrial production?
Indeed, hydraulic presses these days are pretty fashionable. However, for technical reasons, this applies to a variety of production environments. It is also designed for users to enjoy high reliability, efficiency and durability.
Today, all companies want to invest in machines that can be used for a longer period of time without paying high maintenance and operating costs. Fortunately, they were able to do all this with the help of a hydraulic press. These are one-time investments. In short, companies can save huge amounts of money in the long run by maximizing their bottom line.
The reason this machine is so popular is that it is durable, efficient and reliable. If something is very reliable, you can trust it in the success of your industrial production.
7.Between the hydraulic press machine and the mechanical press machine; which is better?
The most direct answer to this question is that hydraulic presses are far superior to mechanical presses. This may be due to the way the machine works. Keep in mind that hydraulic systems operate on Pascal's rule, one of the best in business. Hydraulic systems are excellent because they are equipped with the latest technology to provide a comfortable user experience.
You can also enjoy many features not found in mechanical presses such as: Increased convenience, improved control, reduced maintenance costs, increased flexibility, reliability, and accuracy. Did you know that investing in a hydraulic press is the best chance to save more money? If you don't want to pollute your surroundings, the mechanical machine may not be good either.
8.Is the hydraulic press machine more energy efficient?
Before investing in a machine from your ideal hydraulic press manufacturer, you need to make sure it is energy efficient. I don't want to lose money at high operating costs. Fortunately, using this machine makes it easy to forget to promote material waste. Therefore, you need to invest in one from Superbmelt.
Focusing makes you feel better than knowing that raw materials and other inputs are being used economically without financial burden. We also found that the material uses an automated process. This also means that the material is fully used. That's because all of your shapes and sizes are made to your liking. The hydraulic press is based on a compressible fluid that distributes the force throughout the system. Therefore, you can ensure that your application is complete without incurring additional electricity bills.
9.What kind of experience does Superbmelt have building hydraulic press solutions?
Before you start working for a company, today you want to make sure they have enough experience in the market. Superbmelt has been on the market for over 10 years and serves customers in different parts of the world. We have built a solid reputation in the industry.
As a result, we were able to retain the best customers. Through the experience, I have acquired the appropriate knowledge and skills to meet the expectations of our customers. Therefore, if you choose to work with us, you can guarantee a first-class customer experience. Experienced and trained staff will work closely with you to find the best way to deliver the best hydraulic press machine.
If you can't choose your own custom hydraulic press system, relax. At that point, the composition of the various product lines, such as die stamping and metal forming operations, is complete and the list continues. This means you can trust us in a variety of applications.
10.What types of controls come with Superbmelt hydraulic press?
Hydraulic systems are available on a variety of models. For example, the standard model is equipped with manual control. However, if you prefer a digital interface, you can choose the one that comes with your touchscreen.
Keep in mind that digital design also has additional features that can benefit in many ways. For example, our machine guarantees that we have the best option to switch from limit switches to linear displacement transducers. This means that the controls also provide the luxury of slide movement.
Another great thing about our hydraulic presses is the easy control of speed and tonnage. In this case, you can be confident that your competitors in the market will not be able to beat you.
11.What type of power will Superbmelt machine require?
When you receive a hydraulic press machine from a hydraulic press manufacturer, you should be ready to run in a 208/230/460 volt 3-phase network. Keep in mind that if you do not use the correct power supply, you may run into problems with your machine.
The good thing about our company is that you can always meet your requirements. If so, you can make specific energy demands and our team will be happy to respond to them. We can also offer the smallest custom press called W6A, which can be used with a 115V single-phase power supply.
To get the best experience on our machine, just use the power recommended by our experts. If you use three-phase electricity, you should always maintain it.
12.What are the different hydraulic presses offered by Superbmelt?
From Superbmelt, you can get a wide range of hydraulic press machines, and you can choose based on your application. However, it's worth noting that the hydraulic press machines are customized to meet your specific needs. At the time, the available press categories include C-Frame Presses, Bench Presses, and 4-Post Presses.
It's important to note that all hydraulic bench presses come in smaller sizes, which also means they have smaller tonnage. As such, you can use them by bench-top mounting, as their name depicts. From us, you can get two types of hydraulic bench presses; the W6A series, and the M5P series.
C-Press hydraulic presses, on the other hand, can also be called gap frame presses. They come with very unique frame styles that make them stand out from the crowd. From the name, due to the nature of the frame, there's a 'C' formed around the bolster plate. With this type of hydraulic press, you can deliver a very high force while maintaining a tiny area of contact. Thus, they're basically meant for applications that need lower tonnages and smaller bed sizes.
Lastly, we have the 4-Post hydraulic press, which can also be referred to as the 4-column press. The good thing with this one is that it can be designed to accommodate a wide range of sizes. The press is also ideal for applications that need high levels of rigidity, as well as precise bed-to-ram parallelism.
13.How safe is hydraulic press in industrial production?
While hydraulic presses are safe, keep in mind that there are some things you can do to avoid possible risks. Some users have reported problems with flying debris, overheating, and some damaged parts. Even a hydraulic press machine can cause oil leaks and significant pressure drops.
However, we can make sure that our products are equipped with appropriate safety devices to prevent accidents at work. With us you get the most reliable and most suitable device. To get the perfect custom build, you need to know the number of locks you need, cylinder information, and release pressure. You also need to know the required length of machine lock to use.
Our machine also has the best cushioning. It is not advisable to choose a machine without cushions as it is prone to accidents. Our machines also have power ratings that ensure that they use only the power they need. Before serving the machine, test it to make sure you are using only safe processes.
14.How durable is the hydraulic machine?
When choosing our products, you can be confident that they will last longer due to the materials used to make the case. The metal parts do not catch dirt and will not wear out before they are fully useful. Machines are less likely to overheat and can withstand common destructive elements.
Our engineers recommend extending the life of the press by maintaining the press and replacing it in case the compressible fluid is damaged or deteriorated. Want to know how durable our hydraulic machines are? The machine comes with easy-to-maintain parts that can be repaired at no cost if damage occurs. In addition, the overall durability of the machine depends on how they are handled.
For example, you can extend the life of a hydraulic press by lubricating all moving parts. Keep in mind that you can just as easily rest your machine and perform maintenance to identify potential problems before it gets out of hand. With the care of the hydraulic press, it can be used for more than 10 years without any major problems.
15.What are some advantages and application examples of hydraulic press?
At the time of writing this piece, we have more than enough machines to supply to the market. That means our machines are already working in a wide range of industries globally. They also serve a plethora of applications. Let's look at some of them, but you should know that this is not a comprehensive list of industries and applications; deep draw, compaction, assembly, stamping, forming, press fitting, embossing, coining, trimming, perforating, and press fitting. As we exist in the industry, we discover the best ways to touch various industries.
In terms of advantages of the hydraulic press, it does come with features that you can learn to use in less than a day. It also doesn't consume a lot of power, and in case of any problem, you can have it fixed without spending an arm and a leg. Today, companies only want to invest in products that are environmentally friendly, and that's what you get when you choose to purchase hydraulic press machine, especially the ones that come from Superbmelt.
16.Does your company provide customized solutions?
From our company, you have access to amazing bespoke solutions that meet the needs of both your customers and your company. However, it is necessary to clarify the purpose of use. You can use this information to develop the optimal design for your process.
You can incorporate unique features into your system to make your business stand out from the crowd. Our comfort is related to metal forging, coin making, metal cutting, and many other applications in the automotive industry.
17.What is the difference between hydraulic press and power press?
Power presses and hydraulic presses are based on different principles to get the job done, which is the main difference. For example, hydraulic presses use Pascal's rule, while power presses use the principle of converting circular motion into linear motion.
Both machine scans can help you make money, but they have their strengths and weaknesses. The main advantage of hydraulic presses at the moment is that they are environmentally friendly. It's very easy to use and can be operated without much electricity.
The opposite is true for power presses. If you want the best experience, we recommend investing in a hydraulic press, especially a Superbmelt hydraulic press.
18.Does Superbmelt provide automated solutions?
The most direct and accurate answer to this question is certainly. Simply contact us from our website, let us know the details of each project and we'll get you the machine you want.
Fortunately, all of this is automated, so your project won't be ruined. Even today, we are working to get better and better over time. This means integrating the latest technology into your system. If you want to shop with us today, automated solutions are available and we can further customize them for you.
19.How do I choose the best hydraulic press manufacturer?
Before you choose to strike a deal with a good hydraulic press manufacturer, you should take your time to confirm the available certificates, as well as the scale of the factory. If the company you're about to work with has mature solutions and cases, then it's definitely a good one. Confirm with the past clients to ascertain whether the manufacturer has any success stories. Check the videos, social platforms, website, to find out whether it stands out from the competition.
You don't have to think twice. By considering some of the most important factors, you can easily choose the best  hydraulic press. For example, suppose you want to understand the nature and requirements of your application. If you want to get the job done faster and you need heavy weight to get the best pressure, you can choose the right machine for that.
The good thing is that you can count on us for professional support. Also, take into account the amount of money you want to invest in the machine, the energy consumption, the maintenance cost, and the technical know-how needed to run the machine of your choice. If you can't choose the best machine for yourself, you can ask a few questions to choose the best system based on your project.
20.What if we face a problem in the workmanship after installation?
If you purchased a Suiperbmelt product, we will complete the installation process, but if you encounter any problems, please contact us immediately. You can visit our site and collect contact details there. You can also arrange a video call with our team and we will provide you with all the support you need. If the problem is technical and you are close to any of us, please visit us. Our team of experts will provide the support you need.
Please note that you can rely on our team for many things. We are currently the best hydraulic press manufacturer.  First of all, we can sell you the best hydraulic press machine you can find on the market. In addition, we can offer you as a technical solution of the company so that you can have the best experience with our products. If you encounter a problem, our engineers can help you solve the problem as professionally as possible. Our engineers can also adapt the system to suit your needs.