The induction furnace manufactured by Superb has perfect multiple protection function ( over current, over voltage,insufficient water pressure, high water temperature,low voltage,phase loss).
The advantage of Superb induction melting furnace has the obvious characters contain high energy saving, small impact on the grid,high melting rate,small oxidation loss, Environmental protection, good insulation effect and so on.The coreless induction melting furnace is suitable for melting of various ferrous or non-ferrous metals.The induction melting system is widely applied to steel, cast iron, copper, aluminum foundry and steel plant, etc.
We have built over 500 highly efficient metal melting shops for customers' plants.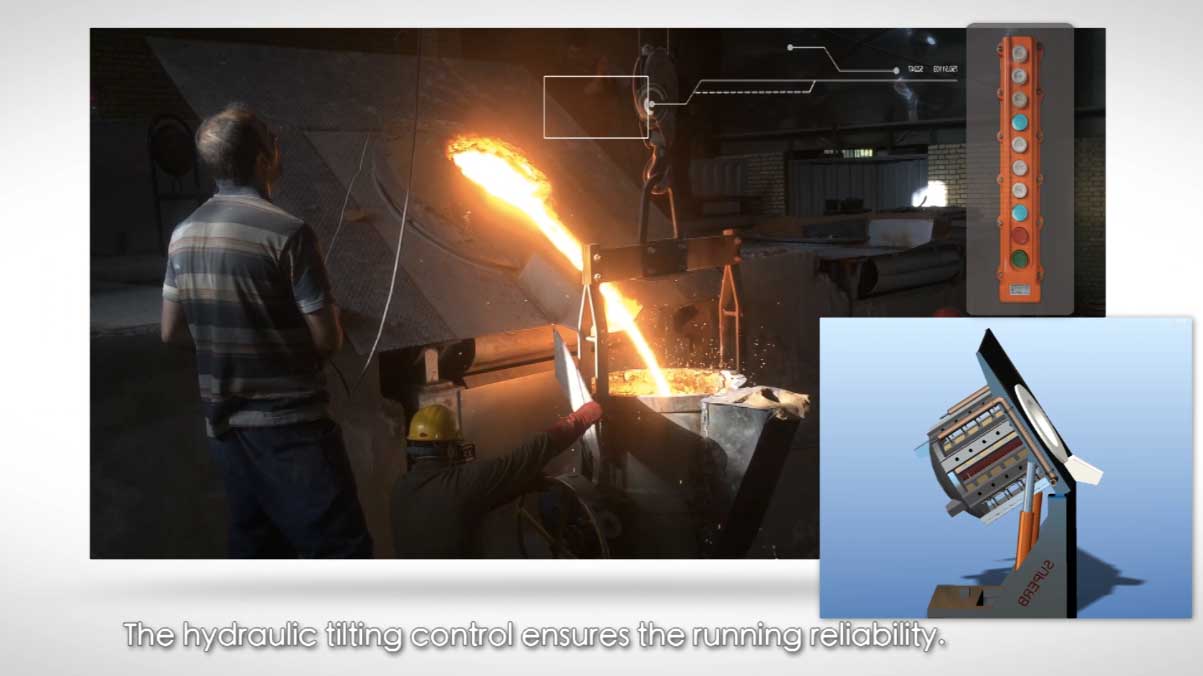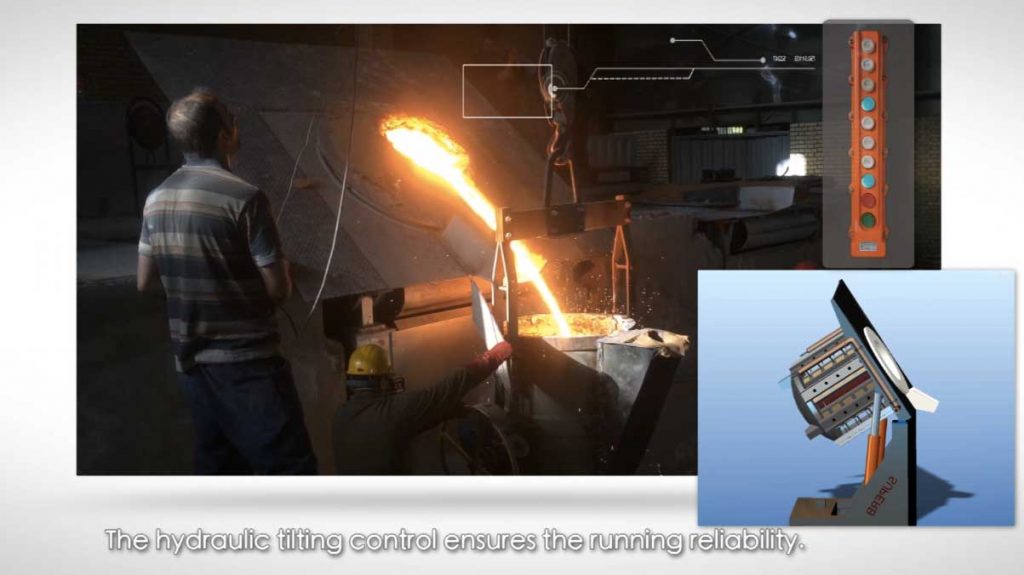 Steel Frame Induction Furnace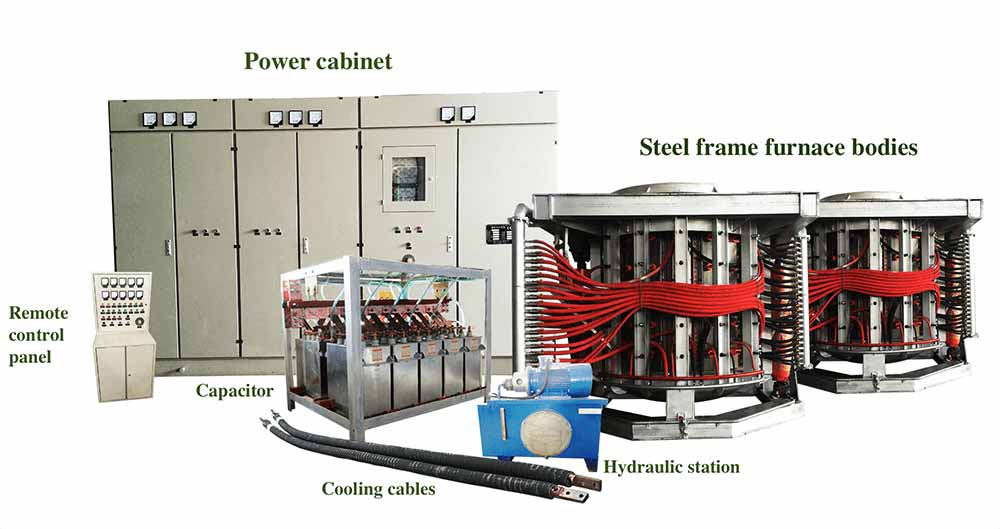 If your operations desire unquestioned safety and competence coupled with high energy efficiency then Superb steel frame induction furnace is the solution for you. Designed suitably to perform the best in low to high power density, these steel frame furnaces are low on maintenance, high on
shielding magnetic fluxes and offer extremely rugged construction.
A steel frame furnace takes shape when a coil cradle assembly and tilting & supporting frame gets linked with a pair of hydraulic cylinders, aiding in lip axis pouring.The melting capacity range from 1 ~ 60 tons iron/steel, 1 ~ 10tons copper, 1 ~ 3 tons aluminum.
Aluminum Frame Induction Furnace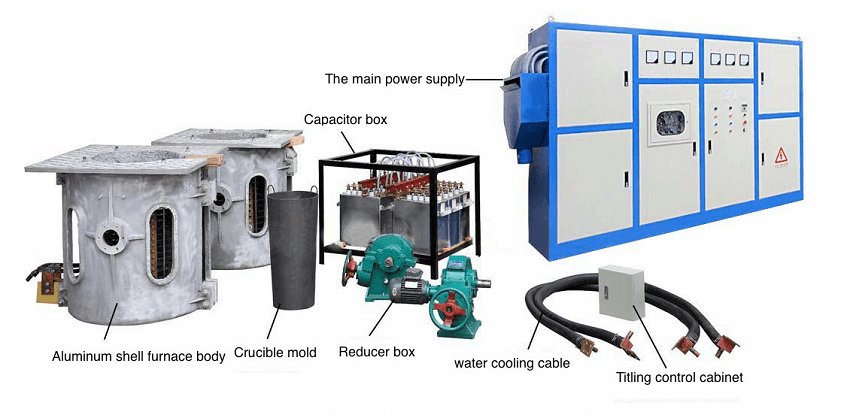 Low cost with energy saving iron melting furnace for foundry
The operation for this device is very simple. A full time operator specially for power supply is unnecessary. There is only one turn on/off switch and one power adjustment knob for best operation convenience. The titling control is by reducer box. The max titling angle is also up to 95 degrees.
Although the aluminum frame construction is not the same tough as steel frame one,it can rapidly lower your investment budget.
The melting capacity range from 0.5 ~ 3 tons iron/steel, 0.5~ 3 tons copper, 0.1 ~ 1 ton aluminum.