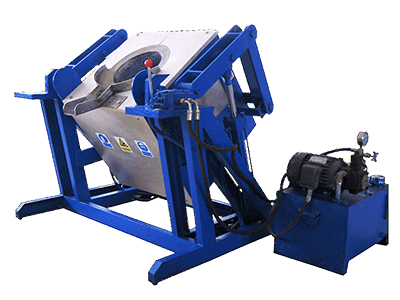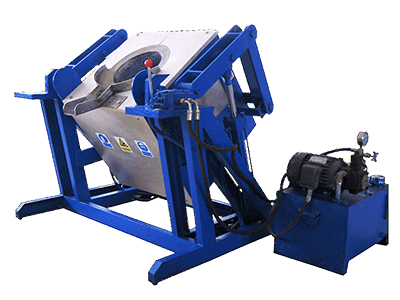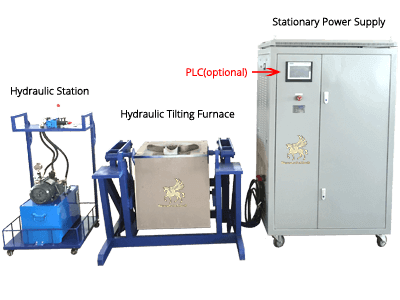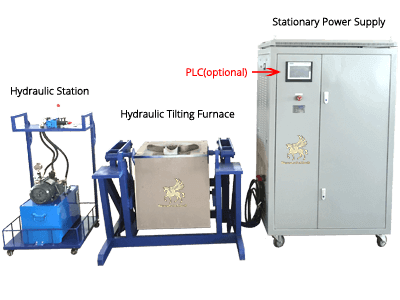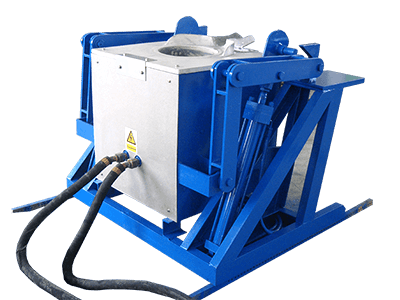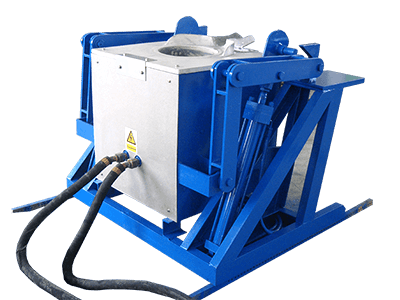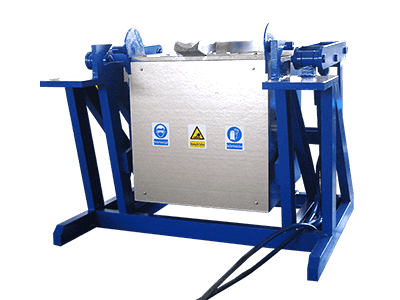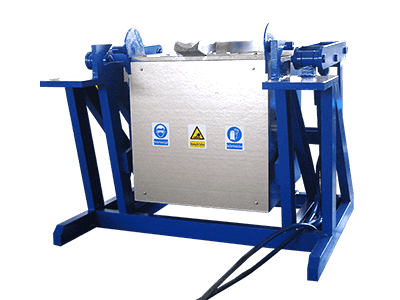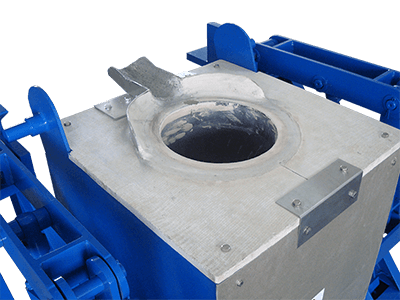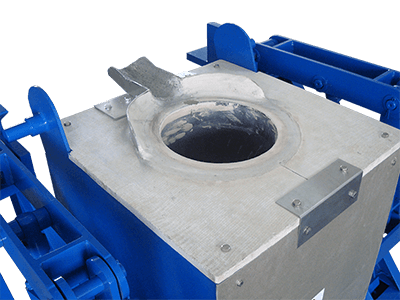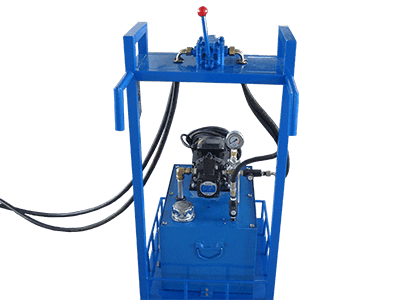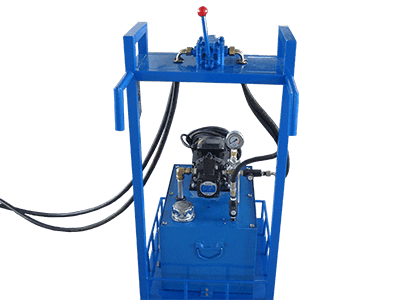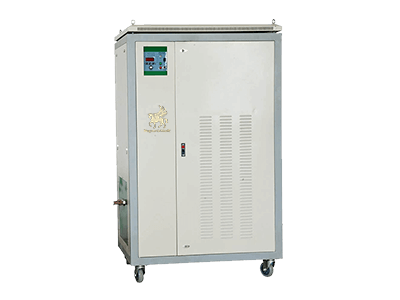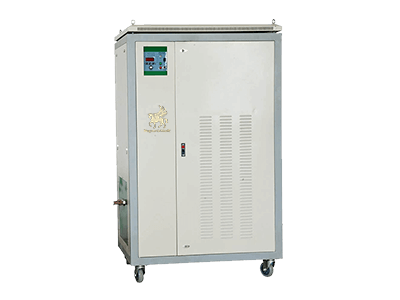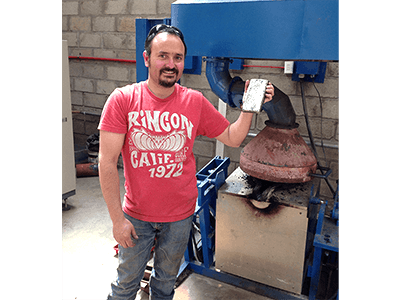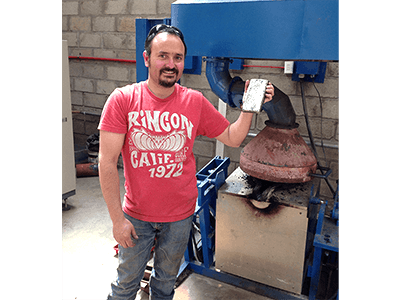 Small Induction Furnace Description
This type of hydraulic small induction furnace is designed for 50-250kg metal melting.The medium frequency induction power supply ranges from 15kw to 160kw with advanced IGBT technology.
The steel frame construction ensures the furnace with lifelong working and reliability.
The tilting function of the small induction furnace is controlled by hydraulic box with remote panel trolley.It highly improves the furnace stability and operator's safety.
Comparing others, this type of furnace is combined with magnetic yoke to improve melting efficiency much.
If you request high quality performance in melting process, this furnace will be your ideal choice.
Video
Parameters
Power supply parameters of hydraulic small induction furnace
Model
HMF-45
HMF-70
HMF-90
HMF-110
HMF-160
MAX input power
45KW
70KW
90KW
110KW
160KW
MAX input current
68A
105A
135A
168A
240A
Input voltage
Three-phase 340V ~420V 50/60Hz
Oscillation frequency
1K~20KHz
Requirement of cooling water
Hydraulic pressure
≥0.3Mpa
Flow rate
≥20L/Min
Temperature of water
≤45℃
Generator box
Weight
52kg
57kg
91kg
99kg
134kg
Volume
65×35×58cm
78×40×88
78×50×88
Transformer box
Weight
38kg
52kg
68kg
95kg
95kg
Volume
62×30×53cm
64×48×58
64×65×61
Melting capacity parameters of hydraulic small induction furnace
Model
Fe, ss
Cu, Au, Ag
Al, Al-alloy
Model
Fe, ss
Cu, Au, Ag
Al, Al-alloy
HMF-15
3kg
10kg
3kg
HMF-70
25kg
80kg
25kg
HMF-25
5kg
20kg
5kg
HMF-90
40kg
120kg
40kg
HMF-35
10kg
30kg
10kg
HMF-110
50kg
150kg
50kg
HMF-45
18kg
50kg
18kg
HMF-160
100kg
250kg
100kg
Remark: Above melting capacity sheet for general reference; Melting duration: When the crucible is hot,20~30min./workload; When the crucible is cold(first melt),40~50min./ workload.
Details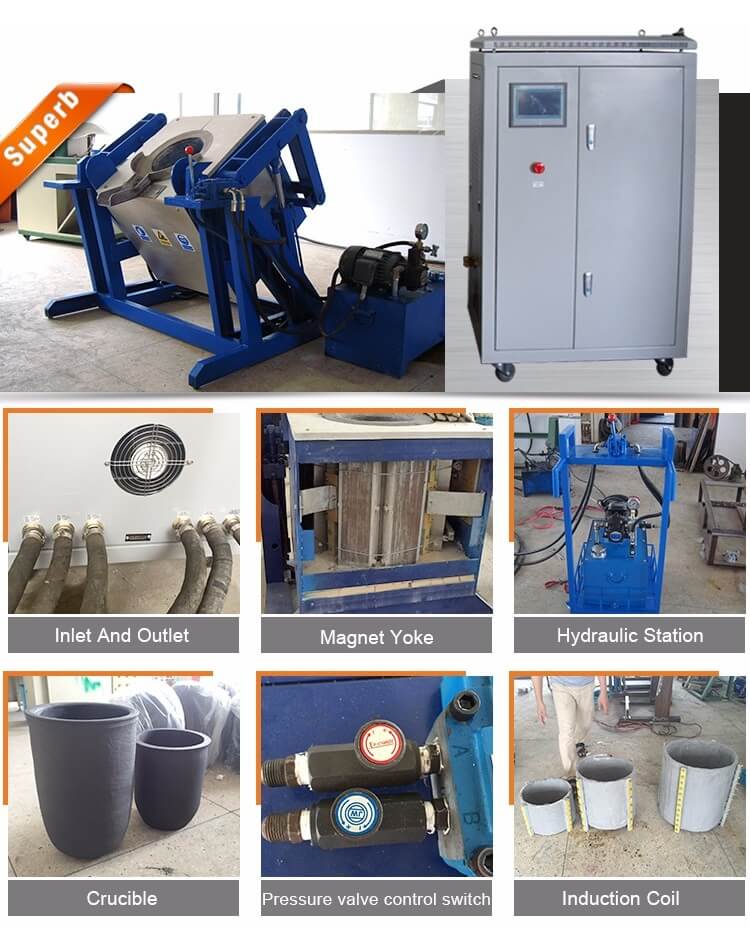 Features
Medium Frequency melting furnace for melting gold, silver, copper, iron, steel, stainless steel, aluminium and other metal materials.
Easy installation: The video and manual book will be enough for the inexperienced work to finish the installation.
IGBT power saves more than 20% at least than SCR.
Easy operation: the worker can manage to learn that within several minutes.
Constant 24 hours working.
The strong steel shell furnace keep the melting system in a long life working.
MF field force can stir the melting pool to achieve better melting quality.
Pour the molten steel landing position basically unchanged through the hydraulic tilting device. That is convenient for worker to control the pouring with remote control panel.
The furnace provides the following advantages: quiet operation, High efficiency, Self-diagnostics , Digital.
Power protection warning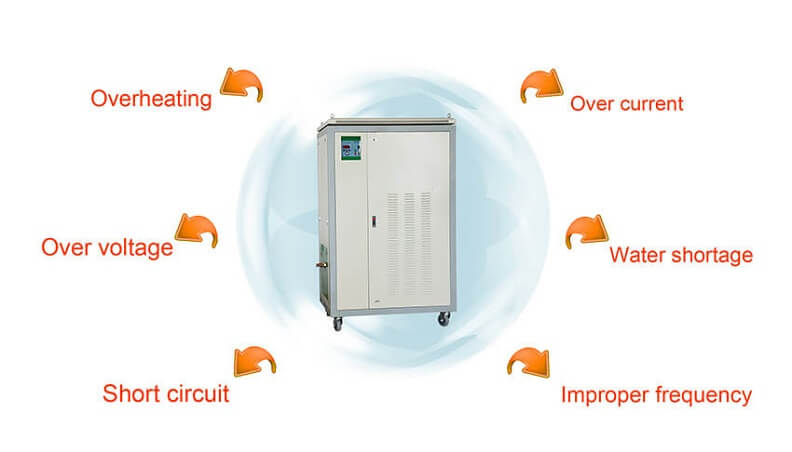 Power Control
PLC control Panel of Tilting Metal Melting Furnace (optional)
Lower power consumption, the IGBT technology saves 15-30% energy than KGPS,100% full load.
Installation and maintenance are convenient, it can be finished by video or our manual guide. So it reduces the cost which you need pay for the engineers abroad for installation.
The occupied land for the gold melting furnace is less than 1 square meter.
The crucible replacement is very easy for different metal material.
24 hours constant working will meet your long time melting.
Low pollution, low noise.
Gold melting induction furnace with multi-protective functions to over-voltage, over-current, less water, over-heating with low fault rate and is safe and reliable.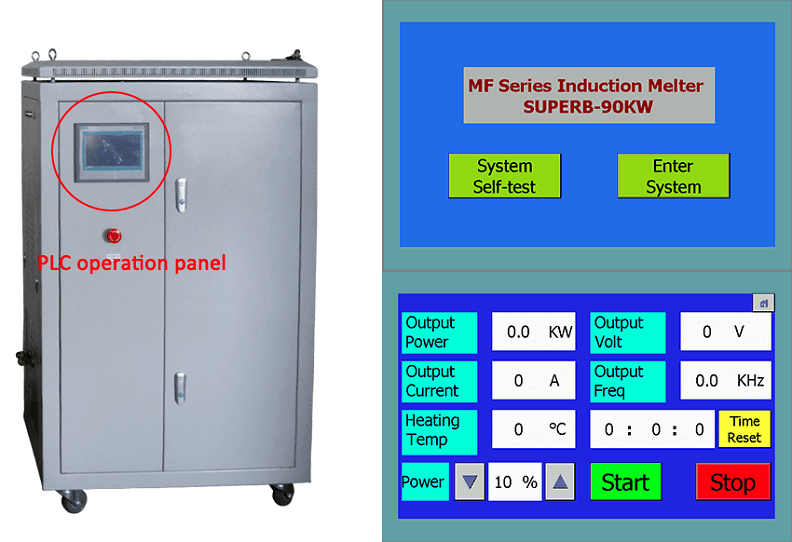 Standard configuration of Tilting Metal Melting Furnace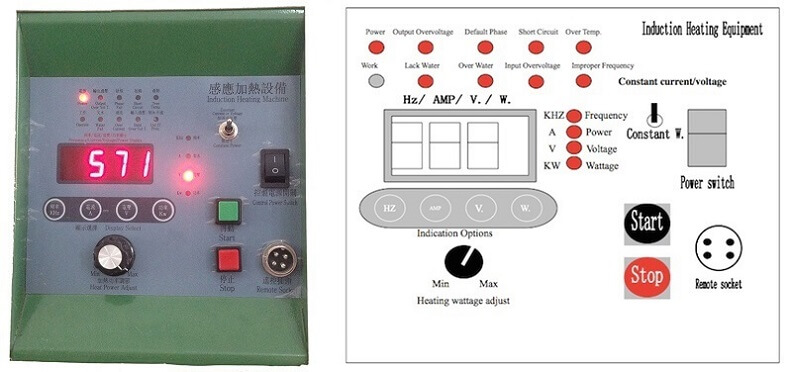 Working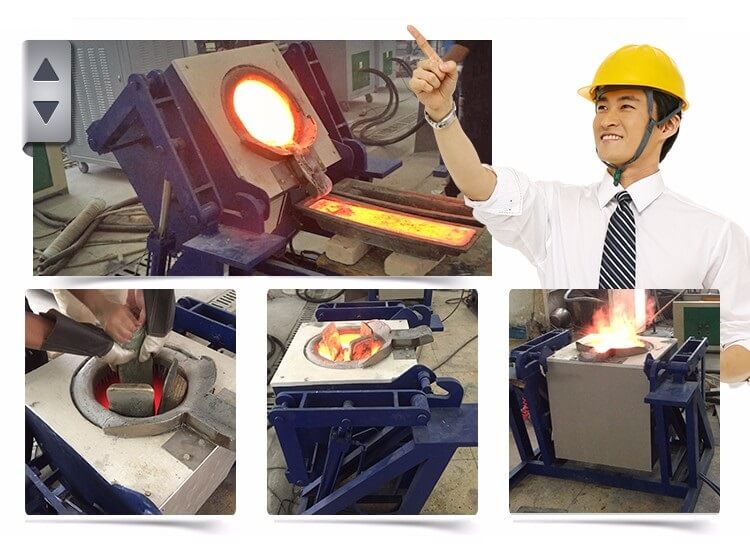 You Will Get Reply within 24 Hours