Gear Tilting Induction Gold and Silver Melting Furnace
More Details of Gold and Silver Smelter
The gold and silver smelter also known as gear tilting furnace is designed to melt about 10kg to 50kg of ferrous and nonferrous metals.
The gold and silver smelter is used in foundries, refineries, recycling plants, research and development industry. This can be used for all sizes of melting in foundries.
Supermelt's gold and silver smelter requires between 15kw to 90kw of energy.
The chain tilting technology makes it very easy to remove molten metal after each melting operation, which improves efficiency. Tilting control becomes more flexible and tilting speed can easily be controlled.
It is an easy to install furnace, easy to use and maintain. The efficiency of melting is better than traditional melting.
Get Price of Gold and Silver Smelter
Features of Gold and Silver Smelter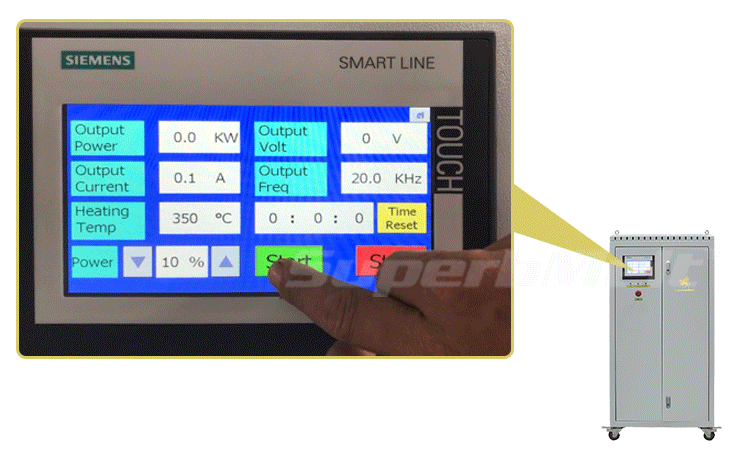 The power supply with SIEMENS's PLC control system is more intelligent for the whole melting process.
The motor of the small induction furnace drives the chain to realize the tilting, stability and safety.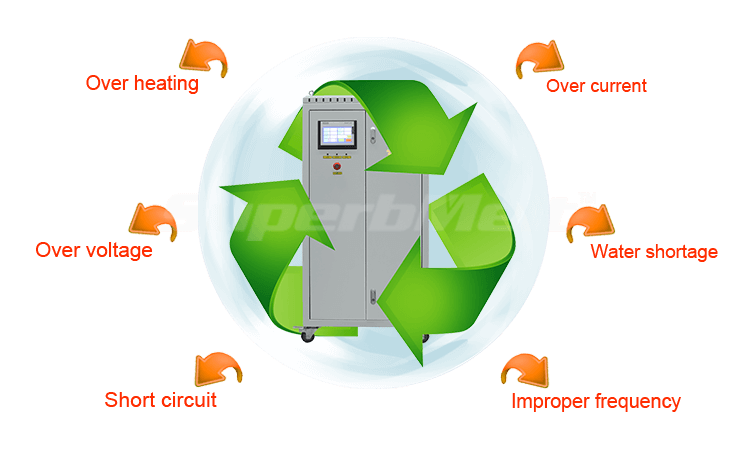 The power supply has an omni-directional protection to ensure the safety of the machine and operator.
Details of Gold and Silver Smelter
Features & Benefits
The power uses advanced IGBT technology to save energy by fast melting. This helps to save the cost of energy at the same time improving productivity and efficiency.
This furnace is capable of melting silver, gold, copper and other nonferrous metals between 10kg to 50kg capacity. This makes it suitable for small and large melting requirements.
One would assume that a furnace of this capacity will require heavy power usage but it requires 15kw to 90kw of power. The IGBT induction technology is capable of reducing about 15% to 30% of power consumption.
The PLC control system automates the melting process, therefore, a single operator can use the gold and silver smelter.It is also convenient for the same operator to remove molten metal after melting by simply pressing the gear in order to tilt the furnace to release molten metal.
With the PLC control system and the entire furnace frame, you are also guaranteed of safer and more precise control over your melting operations.
The furnace has an omnidirectional warning system that alerts users of over voltage, water shortage, over heating, short circuit, improper frequency, etc. Which tend to pose serious health issues for operators or the furnace itself.
You have the flexibility of replacing each crucible after melting each metal. Crucible replacement takes less than a minute. This means your furnace can work continuously for long hours
The gold and silver smelter performs a clean melting operation in a foundry. The furnace uses induction for heating, therefore, there is no waste to clean after your smelting process.
The gold and silver smelter is also considered safe for the environment as there are no fumes or noise when melting.
Parameters
Crucible
Any Question About SuperbMelt Gold and Silver Smelter
Superbmelt's professional technical team and sales team are at your service
(7/24hours service)