Gold and Silver Melting Kit
20-30kg PLC Manual Tilting Induction Melting Furnace
More Details of Gold and Silver Melting Kit
This gold smelting machine is designed to melt ferrous and nonferrous metal of about 20kg to 30kg in a single melting operation. It is capable of melting at 1800 degree celsius in less than 8 minutes. The gold and silver melting kit uses induction power of 25 to 35kw.
The gold smelting furnace is designed such that molten metal is easily removed by tilting the furnace. This makes it difficult to record molten metal spills in foundries. It is widely used in refining laboratories, jewelry casting companies, foundries, etc.
The speed of melting saves time on production and it can work continuously for long hours. The use of the gold and silver melting kit is totally safe because there are no toxic emissions into the environment.
Get Price of Gold and Silver Melting Kit
Features of Gold and Silver Melting Kit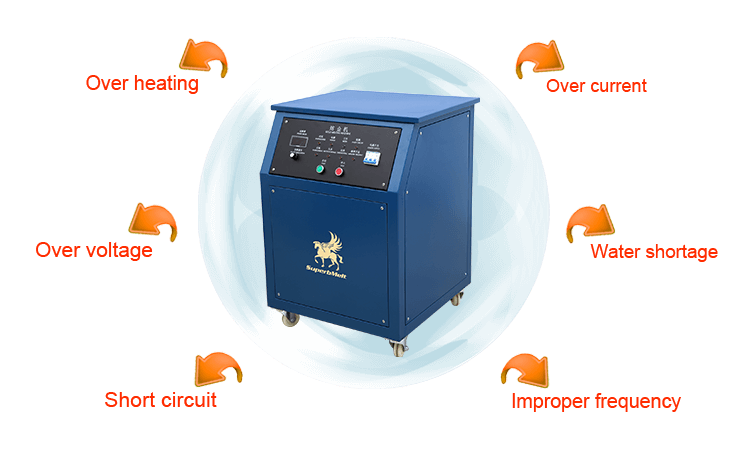 Induction gold melting furnace is equipped with a full range protection to ensure the safety of the machine and the operator.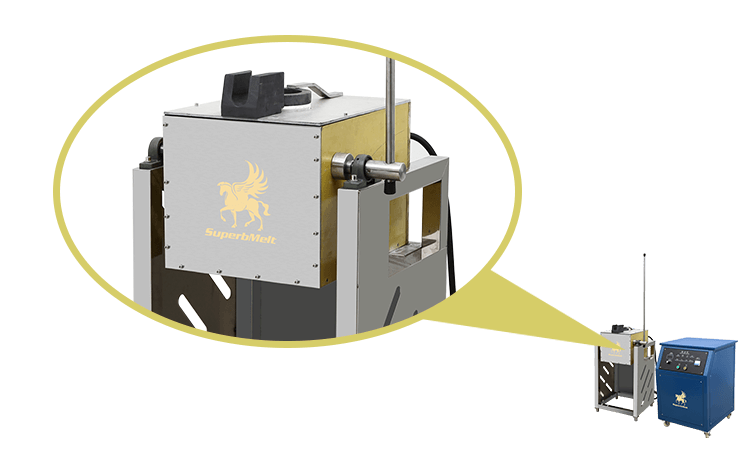 With tilting furnace design to prevents spillage which reduces the risk of operator damage from hot liquid metal splashes.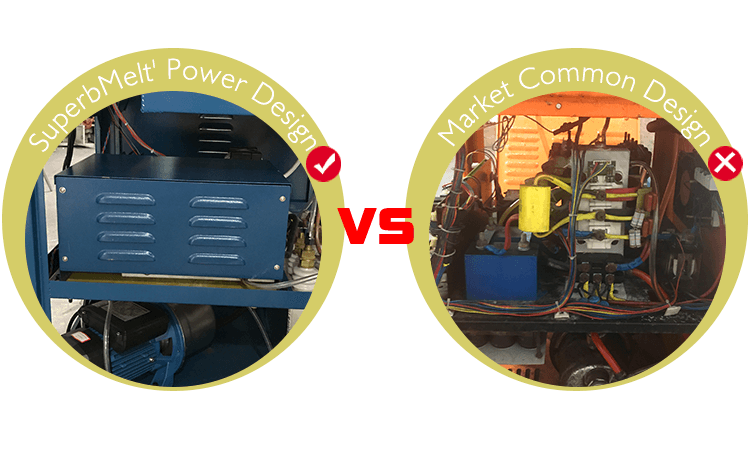 Integrated compact design, no need to disassemble it when you meet problem, we support the set replacement.
Details of Gold and Silver Melting Kit
Features & Benefits
When running a large melting production, the gold smelting furnace is suitable for large melting needs because the furnace can melt up to 30kg of silver, gold, copper, brass, bronze and their alloys at once.
The speed of melting is incredibly fast. Melting is usually complete after 8 minutes, this is possible because of the induction system. It also helps to save a lot on power use. With 25kw or 35kw, you can get the furnace running.
The water cooling unit of the gold and silver melting kit helps to ensure that the machine does not overheat. This will therefore enable continuous melting.
The gold and silver melting kit is a medium frequency IGBT induction technology based device. This means it is highly energy efficient, no energy is wasted.
This induction furnace has a powerful electromagnetic stirring system that homogenises molten metal in order to make it to have uniform consistency. This enhances productivity.
The omnidirectional warning system alerts the operator of error such as water shortage, overload, etc. This guarantees total safety of the gold and silver melting kit.
The furnace crucible and the safety refractory shell are detachable. This makes it very easy to maintain the furnace. With proper maintenance, you are assured of a long lasting furnace.
The gold smelting furnace is environmentally safe, you can enjoy smelting without gas emissions or noise.
If you are thinking about space, the size is not a problem. The furnace size is about 650*520*1800mm. It can conveniently fit into your workspace.
The furnace body is mounted onto a steel frame that ensures strength for safety. The furnace can easily be tilted to remove molten metal.
The PLC control system ensures automation and improves production efficiency.
Parameters
Crucible
Any Question About SuperbMelt Gold and Silver Melting Kit
Superbmelt's professional technical team and sales team are at your service
(7/24hours service)