50kg Induction Melting Furnace price
Tilting 20-100kg Induction Metal Melting Furnace for Au, Ag, Cu
More Details of 50kg Induction Melting Furnace
This gold smelting furnace is designed to melt about 20kg to 100kg of metals such as gold, silver, copper, aluminium, stainless steel, etc based on induction technology.
It is mostly used in foundries, mines, research institutions, scrap recycling, etc. The gold smelting furnace has a maximum heating temperature of 1800 degree celsius and a maximum heating time of 8 minutes. This type of furnace is ideal for medium scale and large scale melting needs.
The furnace design makes it easy to remove molten metal after melting. The crucible replacement is also easy, if you are melting different metal types. The PLC control system makes it easy to operate by a single user. You can monitor and control the furnace melting by pressing some buttons.
Get Price of 50kg Induction Melting Furnace
Features of 50kg Induction Melting Furnace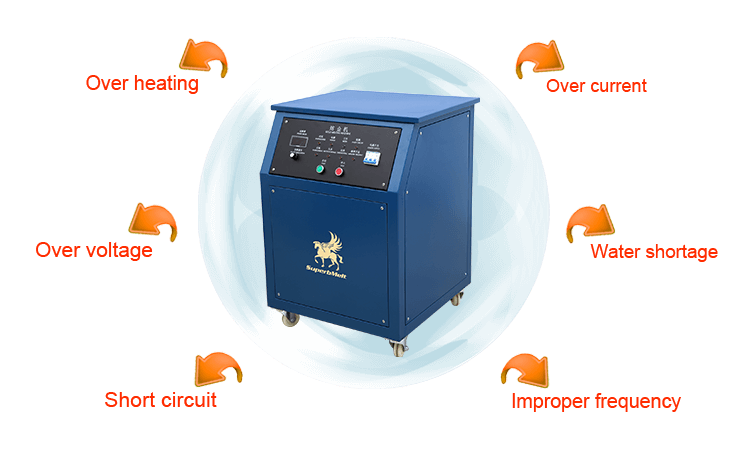 Induction gold melting furnace is equipped with a full range protection to ensure the safety of the machine and the operator.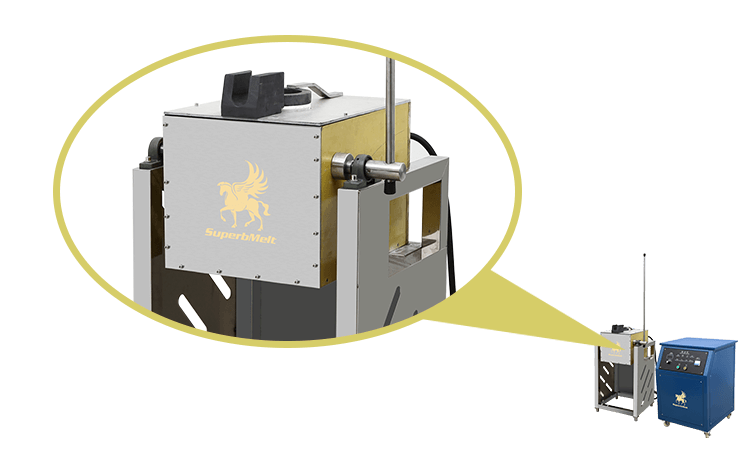 With tilting furnace design to prevents spillage which reduces the risk of operator damage from hot liquid metal splashes.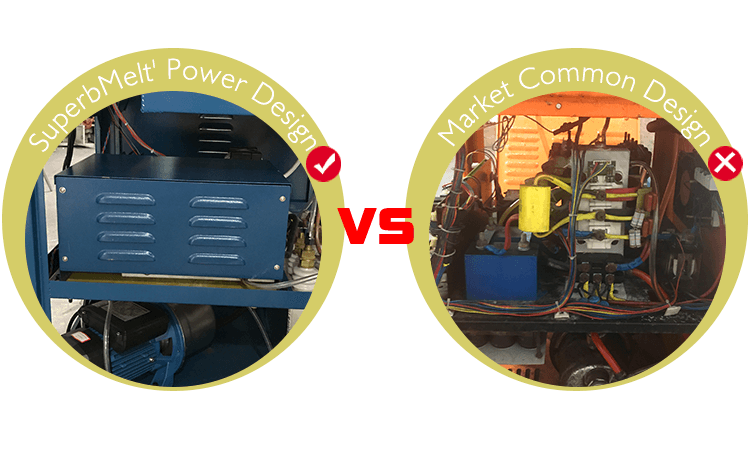 Integrated compact design, no need to disassemble it when you meet problem, we support the set replacement.
Details of 50kg Induction Melting Furnace
Features & Benefits
The power required for melting is between 25kw to 35kw. You don't need outrageous power to smelt even on a large scale.
The metals applicable for melting in this type of furnace are gold, silver, brass, bronze, copper and their alloys.
The maximum heating temperature is 1800 degree celsius, with this temperature your metals will melt within 8 minutes, therefore your melting furnace does not delay your production process.
The IGBT induction heating technology helps to maximize energy so that no heat is lost when melting. This means no heat is released from the furnace that can lead to wastage or lead to severe heat of the working environment. This technology also helps to save costs on energy use.
The gold smelting furnace is highly reliable because it is designed to work continuously for 24hours. The water cooling unit prevents the gold furnace from overheating, therefore, you can melt continuously for long hours.
The50kg induction melting furnace price is very affordable, it is considered a great investment for your refining business or jewelry casting business.
Superbmelt gold smelting furnace was designed with efficiency, safety, ease of transport and space in mind. The furnace size is 650*520*1800mm. This takes little space in your already machine filled workspace.
Removal of molten metal is done by simply tilting the furnace. This is totally safe, no spillage of molten metal.
The furnace is environmentally safe and safe for users. No noise or harmful gases are released during melting.
The gold smelting furnace of mixing and homogenizing molten metal, therefore molten metals have fine consistency which reflects on items later cast with such molten metals.
Crucible
Any Question About SuperbMelt 50kg Induction Melting Furnace
Superbmelt's professional technical team and sales team are at your service
(7/24hours service)