Vacuum Nugget/Bullion Making Machine for Gold and Silver
More Details of Gold Ingot Casting Machine
At Superbmelt, we provide the best and cost effective solution for all gold and silver bars production. The silver and gold ingot casting involves the following machines: Vacuum granulating machine, vacuum bullion casting machine, series number marking machine and logo stamping machine. 
The gold and silver bar production line begins with the vacuum granulating machine. The vacuum granulating machine is designed to cast raw precious metal into granules. Raw metal melts within 2 minutes and granules are cast immediately. High quality, evenly shaped, oxidation free granules are released and dried for the next stage of gold ingot casting. 
The next stage involves weighing the granules for ingot casting, at this stage, the vacuum bullion casting machine is needed. You can weigh up to 2kg in four different places because the vacuum bullion casting machine is designed to accommodate a four-in-one bullion casting mold. The mold is set in the vacuum bullion casting machine and allows ingot to cast for 12 minutes. The ingots cast have a glossy appearance ready for stamping. 
You can stamp or press your company logo using the logo stamping machine. The logo stamping machine makes use of hydraulic press to stamp the logo on cast ingots. Each ingot is stamped in less than 10 seconds. The final stage of the gold ingot casting involves the use of a series number marking machine. The series number marking machine allows you to set the serial number for marking with an auto number jump. The machine automatically marks the serial numbers on ingots within a short time. 
We provide the best machines you need for your ingot casting production line. In terms of quality, all ingots cast with Supermelt's machine are of excellent quality and they are acceptable either for storage or a means of exchange in the market. There is no oxidation, no shrinkage or porosity in ingots cast. All machines needed for your ingot production line are very easy to use because the machines are highly automated. Superbmelt machines contribute to a fast and efficient ingot production process.
Get Price of Gold Ingot Casting Machine
Features of Silver Ingots Making Machine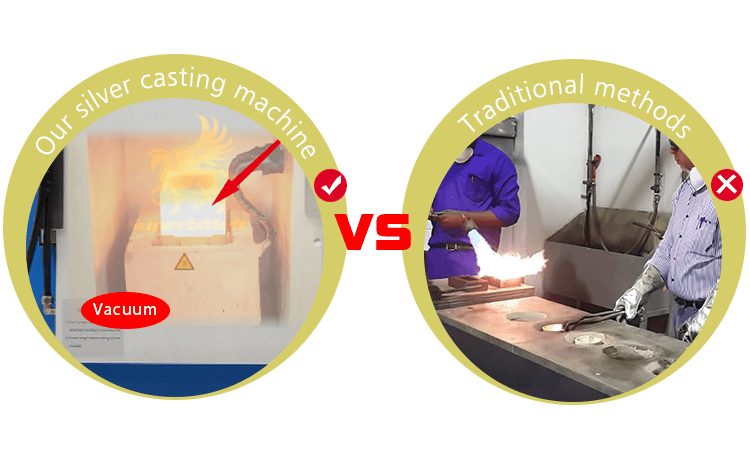 Without contact with air, the surface of gold bars are more smooth, no oxidation, no porosity.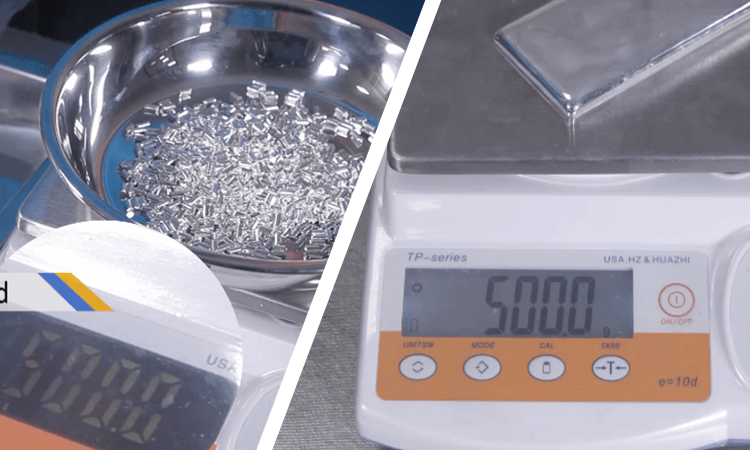 The whole casting environment is closed, and no precious metal will be lost.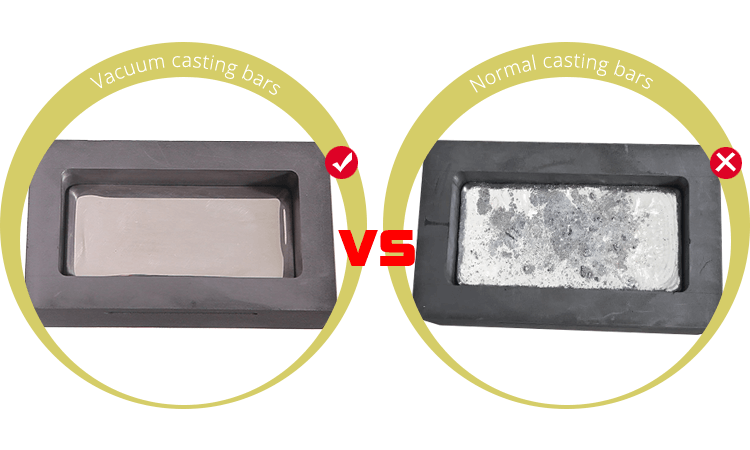 Comparing normal casting, vacuum casting bars are with flat and shiny surface and density.
Any Question About SuperbMelt Gold Ingot Casting Machine
Superbmelt's professional technical team and sales team are at your service
(7/24hours service)