Motor Tilting 20-100kg Metal Melting Furnace for Au, Ag, Cu
More Details of Tilting Crucible Furnace
Superbmelt tilting crucible furnace is a tilting melting furnace that is used for melting between 10kg to 80kg of ferrous and nonferrous metals with the use of induction technology.
The type of metal will determine the type of crucible that can be used in this furnace. For ferrous metals, a silicon carbide crucible is more appropriate while graphite crucible is suitable for melting non-ferrous metals.
This gold melting pot is equipped with a motor driven tilting device to improve the stability and the safety of the furnace when molten metal is being poured.
 The tilting crucible furnace is used in mining industries and research institutes because it is more efficient than other furnace types.
Get Price of Tilting Crucible Furnace
Features of Tilting Crucible Furnace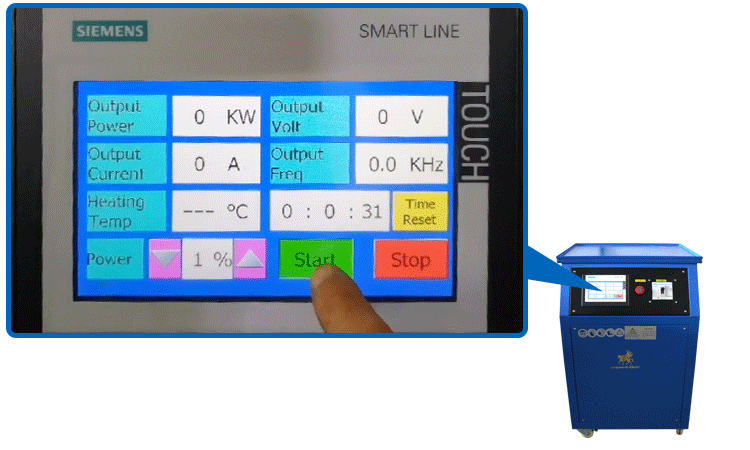 The power supply with SIEMENS's PLC control system is more intelligent for the whole melting process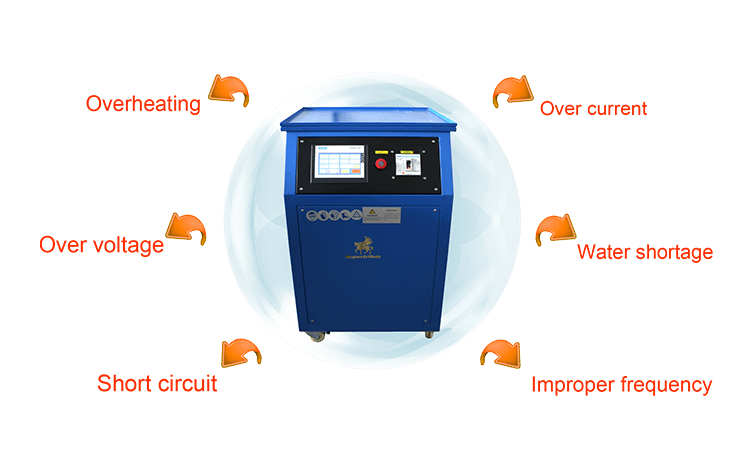 The power supply has an omni-directional protection to ensure the safety of the machine and operator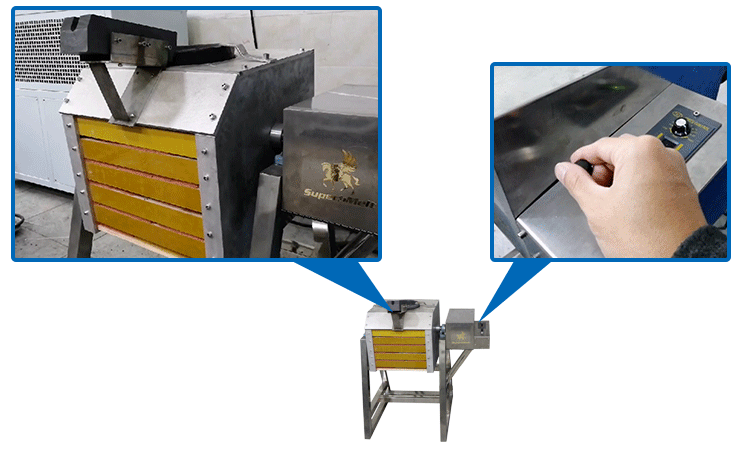 Adopt motor tilting type furnace for one-man pouring of metal liquid, stability and safety
Details of Tilting Crucible Furnace
Features & Benefits
The tilting crucible furnace has an IGBT technology that saves 15% to 30% of energy, better than gas-fired and fuel-fired furnaces. The power required for melting is between 15KW to 160KW, which will depend on the size of the furnace. You don't have to pay a high electricity fee before you can conveniently use this furnace.
It is suitable for melting ferrous and nonferrous metal of all sizes of melting.
It has a PLC control system that allows you to have maximum control of the melting process. Melting with the tilting crucible furnace has been made easy with the automation process.
Removal of molten metal is easy because of the furnace design. The motor tilting feature makes it easy to remove metal after melting.
The melting furnace makes use of an induction heating system, this helps to save energy, perform a faster melting process and high quality melting operation. This means that melting can be done within 20 to 30 minutes when hot and 40 to 50 minutes when cold.
The graphite crucible or silicon carbide crucible can be used for melting in a tilting crucible furnace. The graphite crucible can be used for melting non-ferrous metal and the silicon carbide crucible can be used for melting ferrous metals.
Operating a motor tilting furnace such as this requires no special technical skill. It is very easy to install, operate and maintain.
Our tilting crucible furnace is environmentally friendly, it does not emit toxic odour into the air, neither does it generate noise when in use.
This medium frequency metal melting furnace can be used for melting gold, silver, stainless steel, brass, bronze, aluminium, zinc, etc.
The crucible is easily replaceable if you are melting different types of metals.
The entire furnace does not require so much space, it only occupies less than 1 square feet meter.
Parameters
Crucible
Any Question About SuperbMelt Tilting Crucible Furnace
Superbmelt's professional technical team and sales team are at your service
(7/24hours service)