P

ortable Smelter for Sale
The most popular SuperbMelt portable 1-2kg gold and silver smelter for sale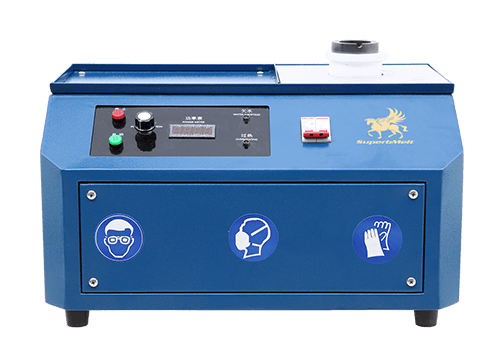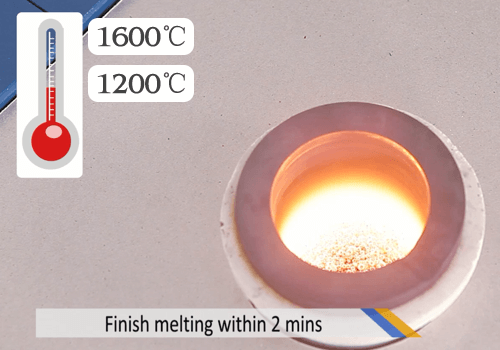 Superbmelt portable smelter is used to melt up to 2kg of metals. Metals such as gold, silver, copper, aluminium and their alloys can be melted with Superbmelt portable electric smelter. The maximum melting temperature is 1600 degree celsius. 
Superbmelt portable smelter is highly efficient, cost-saving and time-saving. The total melting time for each batch of metal is 2 minutes. The portable melting kit by Superbmelt is equipped with the latest IGBT induction heating saves about 15 to 30% of energy use. The maximum power required for melting is between 3.5kw to 3.8kw. The portable gold smelter is very easy to use and maintain. The metal melting furnace for sale is used in jewellery, personal smelting, research, small scale mining, etc.
At Superbmelt, we provide you with two models of portable smelter for sale to meet your specific requirements. Contact Supermelt today for the best portable smelter on the market.
If you wanna check induction melting furnaces with bigger capacity, Please click here.
Features & Benefits
Superbmelt portable smelter is suitable for melting up to 2kg of metals within 2 minutes. You can melt approximately 30kg of metal within an hour. 
Superbmelt portable electric smelter can melt metals such as gold, silver, copper, brass, bronze, and their alloys in a uniform consistency for high-quality casting.
The latest IGBT induction technology present within Superbmelt electric melting furnace for sale reduces power consumption, therefore, saving up to 15%-30% of the power.
The IGBT induction technology also contributes to melting efficiency. The induction technology also prevents heat loss that can lead to a discomforting working environment. All energy generated by the furnace is used within the furnace.
The portable gold smelter is very easy to use and transport. The furnace body is designed with high-quality material that ensures a lasting service life.
The maximum power required by the portable smelter for sale is between 3.5kw to 3.8kw. This is able to sustain the portable smelting furnace to 1600 degree celsius, which is required for melting.
Graphite crucibles and silicon carbide crucibles can easily be used with Superbmelt gold melting furnace for sale. These crucible types are the smelting furnace prevents loss of precious metal, which is common to other melting methods.
The water cooling unit of Superbmelt metal smelting equipment maintains the temperature of the furnace. This allows you to melt continuously for 24 hours. 
Superbmelt small portable smelter is easy to use and maintain. It comes with a video tutorial and installation guide.
Superbmelt portable smelter for sale is environmentally safe, it does not emit smoke or toxic gases during the smelting process. 
Superbmelt portable gold smelter is suitable for applications in the jewellery industry, small-scale mining, personalized melting, laboratory research, etc. 
The process of melting with the portable electric smelter is highly efficient. All items cast after smelting have no shrinkage, porosity of oxidation.
The compact size makes the portable electric smelter easy to transport. The total weight is 22kg.
Operators of the gold melting furnace have total control of the melting process. Even though melting is automated with the PLC control unit.
Parameters
Crucible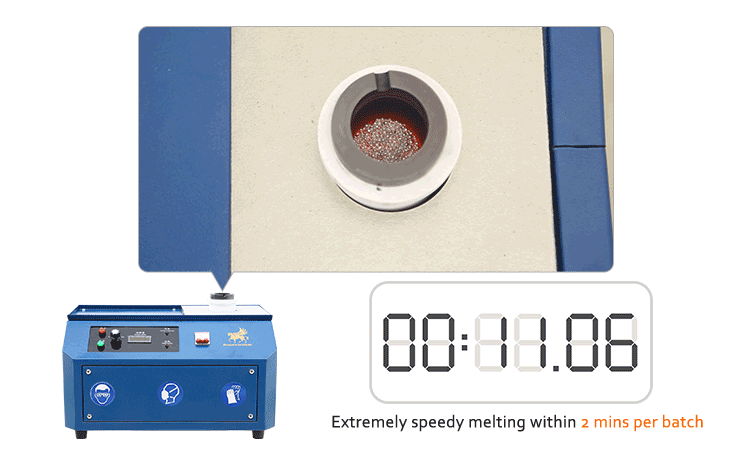 Extremely speedy melting within 2 mins per batch and 24h continuous working greatly improve the efficiency of production.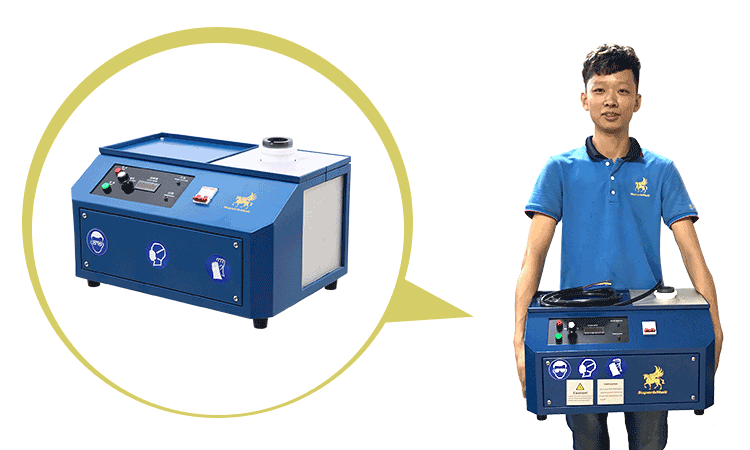 Small 1-2kg gold and silver smelting machine is portable size design, light weight, easy to carry and fix.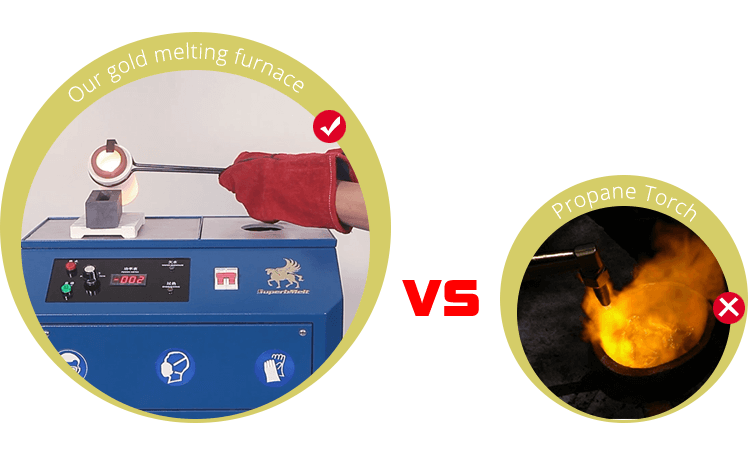 Comparing with traditional melting, SPB-DH reduces the loss of precious metal, safe work, save operation cost.
P

ortable Smelter for Sale

Professional R&D Team:
Over 15 years R&D experience in gold machinery with a top engineer team supported

High Quality:
Only choose famous brand main electric components for production

ISO CE SGS Approved:
Professional certification bodies certify that the machines are of high quality
Any Question About SuperbMelt Portable Smelter
Portable Smelter for Sale
Chapter 1:
Why Metals Need Melting: Induction Smelter in the Foundry Industry
1.1, Metal melting to remove impurities
Metal ores have a lot of impurities, and before you can use them, you need to make them pure. For example, to get pure gold from its ore, you need to melt it to remove copper and other impurities. For this, you can use amini gold melting furnace.
Copper, silver, aluminum, and other metals can be quickly melted using portable gold melting equipment to eliminate the presence of impurities. The machine produces a sufficient amount of heat that can melt 2 to 10 kg of gold in just 15 minutes.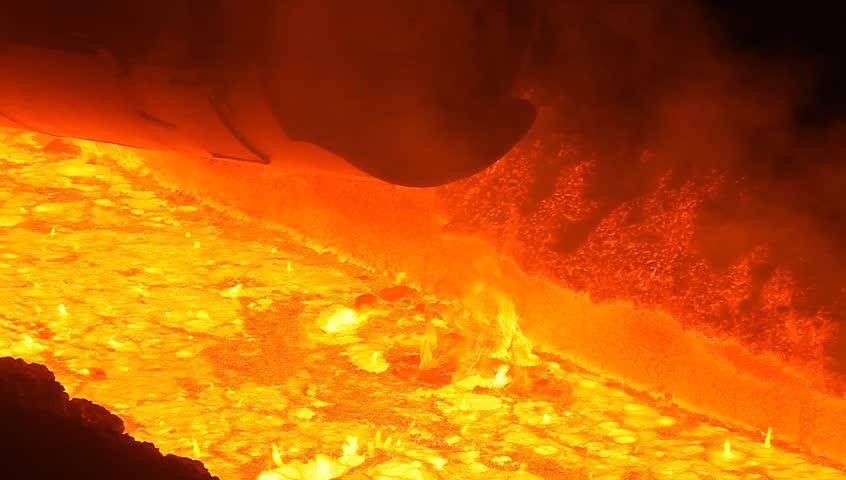 1.2, Metal melting to make alloy
Metal alloys are not produced naturally, and the best way to make alloys is by utilizing a heat source. When the metal attains its melted state, you can combine it with other metals to create alloys based on your requirements.  
Even though you can use different heating methods to melt metals, when it comes to choosing the most efficient one, you can always trust an electric gold melting furnace. When you have this machine, it will take only a few minutes to get the job done. Besides, the machine is straightforward to use.
The induction furnaces produce the best conditions needed to melt different non-ferrous and ferrous metals. So, check out the best portable smelter for sale, and if you have any confusion, contact us now.
1.3, Metal melting for industrial casting
Industrial casting is the major field where metal melting happens in a considerable quantity. Therefore, industries need to make sure that they produce the best quality machinery parts. In fact, some also want to stay ahead of the competition.
Well, all this is possible by using a good quality metal melting furnace. And for that, different industries trust SuperbMelt. We have the best-grade induction furnaces that will match your requirements, and you can fulfill your dreams.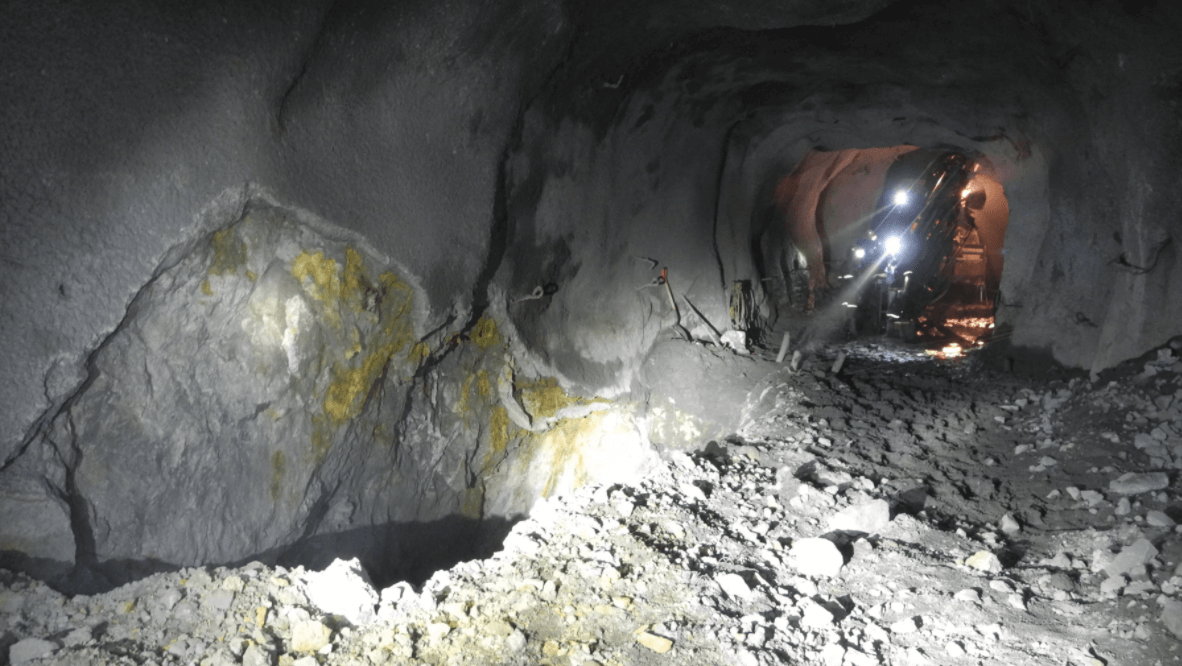 To produce good quality metal or alloys, you need to remove the impurities from the ore, and this can be done by melting the ore at a perfect temperature. For example, for gold, the temperature should be 1064-degree C.
After removing all the impurities, you can heat different metals together to create robust metal pieces for industrial use. Remember that you need to apply the right level of heat to perfectly combine the metals.  And our machines can work great in this. Get the best one from a portable smelter for sale.
Chapter 2:
How to Melt Different Kinds of Metals Nowadays
2.1, Precious metal smelter
Different types of melting furnaces can be used to smelt precious metals. For example, propane combustion, resistance furnace, or an induction furnace. But the most popular option is the induction electric gold melting machine. The machines are super easy to use. Just add borax into the gold and put the gold into the furnace. The furnace will melt the gold within 15 minutes. A good quality precious metal smelter offers you the following benefits:
Less energy consumption
Less melting and smelting time
Compact design
Faster operation
A better cooling system for 24×7 hours operation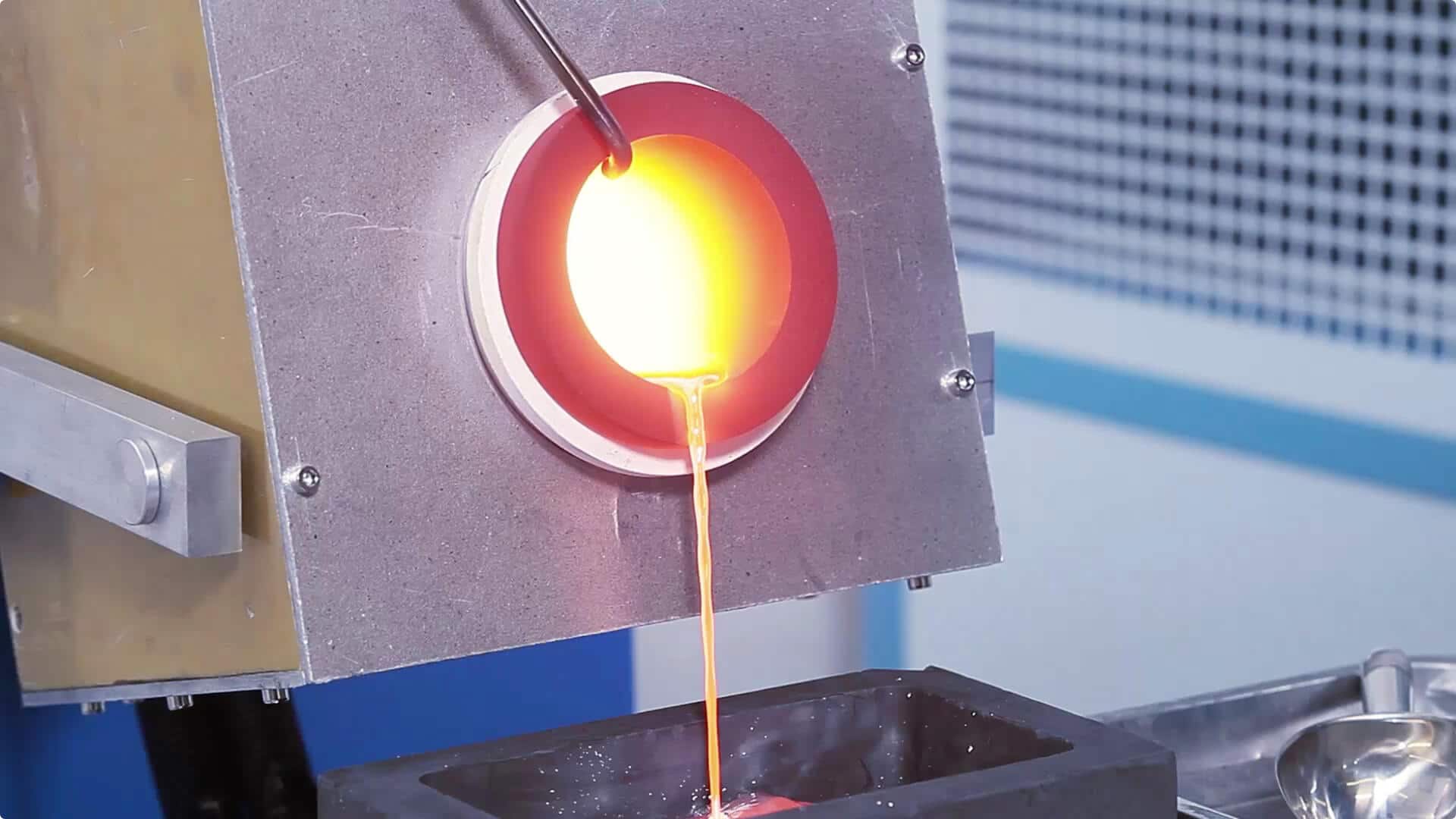 2.2, Iron & Steel metal smelter
Melting furnaces are suitable for melting steel and iron metals that require a lot of energy. Some machine works with thermal processing technique and the users the change the metal's internal characteristics.
For the best melting result, you can use an induction gold melting furnace as it can produce the temperature that can melt iron, steel, and other hard metals. Due to the advanced features, the machines are highly reliable. The machine will match your daily metal melting requirements.
Are you finding it challenging to get the best gold silver melting machine? Don't worry at all as we have some best models for you. We bring you the portable smelter for sale offer under which you can get on at affordable prices.
2.3, Copper metal smelter
Like other metals, induction furnaces can also be used to melt copper. But you need to choose the right one. For now, some of the widely used methods to melt copper are resistance furnaces, induction furnaces, and centralized melting furnaces.
However, we always advise people to choose the induction furnace option to smelt copper. Even though it may not be the best, but the furnace will meet your copper smelting requirements, offering you a safer and faster way to smelt copper.
Chapter 3:
How to Melt Precious Metals Nowadays
3.1, How to melt precious metals by propane kiln
One of the traditional methods of melting metal is using a propane kiln system. It takes a few minutes to melt a silver or gold bar. For melting, you will need the following items:
Flux
Cubicle
Gold ore
Propane touch
Ingot
Get a crucible that can withstand more than 1900-degree F of temperature. Now add flux to the gold. After that, you can add the gold into the crucible and then apply heat using the propane torch.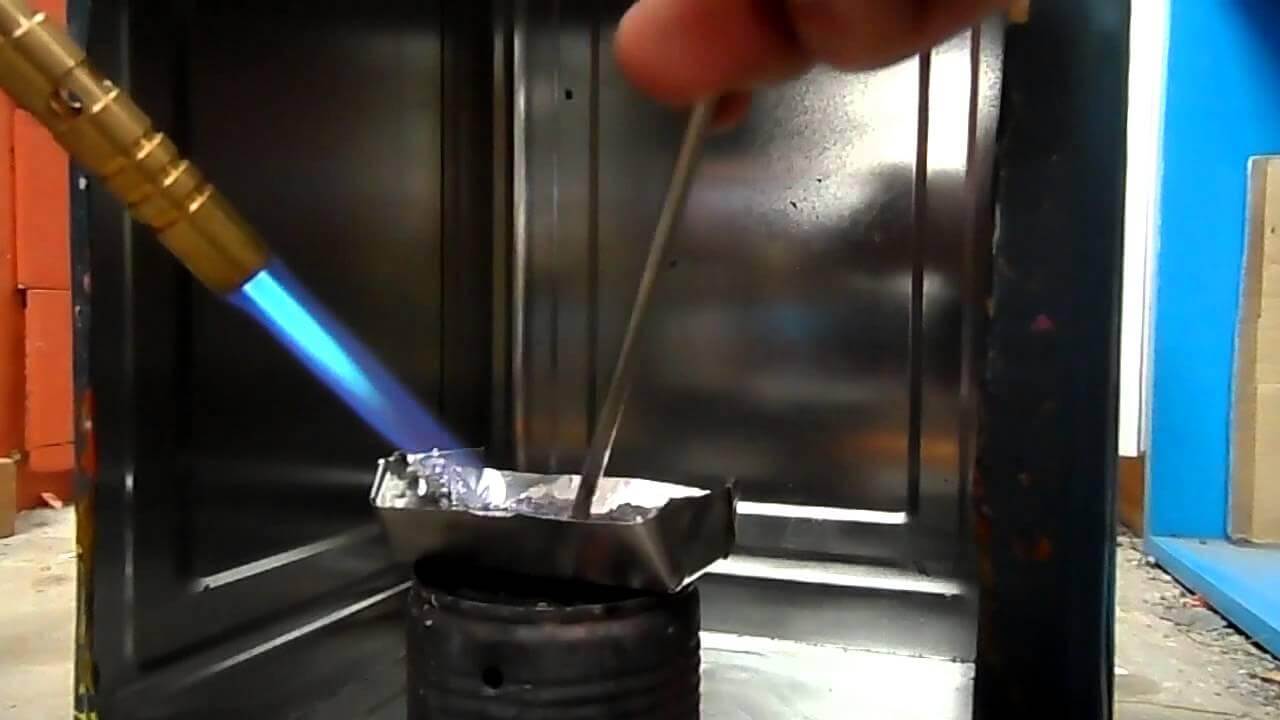 You will see the impurities rising on the top of the metal. Remove them and pour the melted metal into the mold. If you need more heat, then use an oxy-acetylene torch instead of a propane torch. However, be careful while melting gold dust.
3.2, How to melt precious metals by resistance furnace
Resistance furnaces are quite popular in the mining industry. But when you compare it with an electric gold melting furnace, you will find that a resistance furnace takes more time. Using a resistance furnace, you can attain different temperatures and can go up to 1800-degree C. To melt metals using this, you need to get a crucible that can withstand heavy heat.
Now, fix a hairdryer to the crucible using a metallic pipe. Now, set the crucible in a dogged hole. After that, put the fold inside it and heat the crucible. To regulate the heat, you can use the hairdryer. When the gold attains the melting point, you need to add a mixture of sulphuric acid, silica, and sodium nitrate. This will help you to remove the impurities.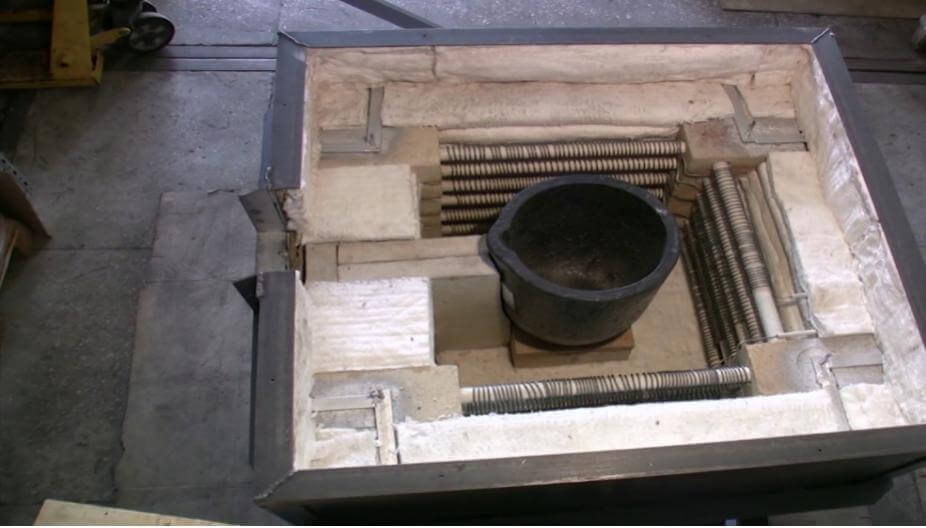 Even the process is inexpensive, there are some risks, and it takes time. Besides, you need to develop the required skills to operate it. So, for a better solution, you can go for an induction gold smelting machine.
3.3, How to melt precious metals by induction furnace
One of the latest advancements in the field of metal melting is induction furnaces. This can be used in different industries like mining facilities, gold refining plants, jewelry shops, and more.
The process is efficient as the machine can produce a constant heat level throughout the melting process. While working, the machine doesn't produce harmful gasses, and you can melt 10 kg of gold within 15 minutes. To melt gold using an induction gold melting machine, you will need the following things:
Induction melting furnace
Gold
Flux
First, you need to apply the flux in the gold. After that, put them into the induction furnace. Now you need to set the required temperature level to start heating. When impurities come out, remove them and let the melted gold cool.
From all the metal smelting methods, you will find induction furnace is the best option as the machine offers faster smelting without any wastage. So, don't think much and get an induction gold melting machine now. If you are looking for some reasons to buy it, have a look at the below0-mentioned point.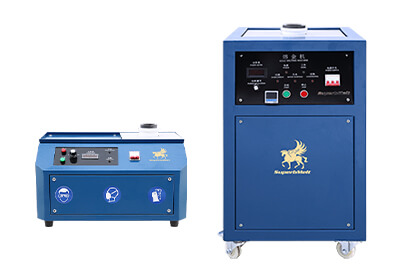 3.4, Why you should choose induction furnace
Due to its capability to melt the metals faster, induction furnaces are now widely used in steel plants, mining industries, modern foundry, and jewelry shops. In addition, the melting process is very clean, and you can enjoy a controllable melting process using the machine. In fact, older iron foundries are now replacing their old cupolas with induction furnaces. While cupolas can produce different pollutants, you will not face such issues in the case of an induction furnace.
On the other hand, an induction electric gold melting machine doesn't need any combustion or arc. So, even though it can produce more heat, you can safely use the machine. Just set the desired temperature, the machine will start melting the metal. The electromagnetic stirring action produces a homogeneous mixture of melted metals. One sample will be enough to test the entire batch.
Chapter 4:
The Kinds of Portable Smelters that SuperbMelt can Provide
SuperbMelt is your one and only destination to buy the best quality induction gold melting furnace that will match your production requirements. The machine comes in different sizes, and you can quickly get one under your budget. Have a look at some of the best portable smelters that you can buy from SuperbMelt.
Speaking about electric inductions or heating equipment, they are generally used for welding, heating, and melting applications. These machines are quite popular in different industries, from foundries to manufacturing.
Induction furnaces utilize electromagnetism, physics, and process control for melting different metals. First, however, the basic concepts behind the machine and how they actually work are easy to understand.
Induction furnaces are also called electric furnaces that utilize various materials to induce electric heating effects and melt metals. The major components of an induction furnace are power supplies, sensors, capacitors, a control system, and a water-cooling unit.
In the process of alternating electromagnetic fields, eddy currents are generated inside the metal to obtain the heat and melt the metals. The temperature remains uniform, and the forging heat temperature can go up to 1250-degree C, and you can attain around 2000-degree C of melting temperature. The induction furnace can be smelted and heated in a protective or in a vacuum atmosphere, for example, helium or argon, to effectively meet the desired quality requirements.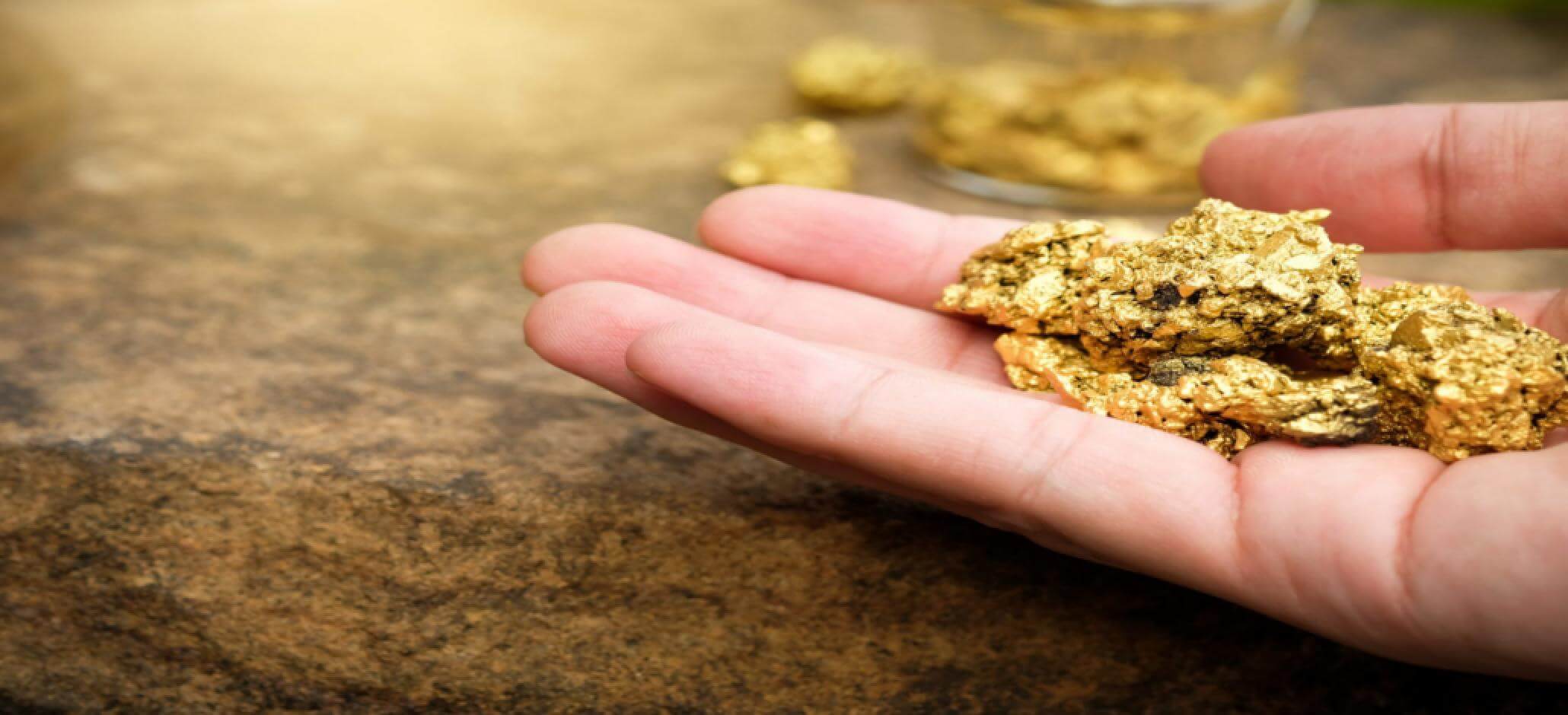 Such furnaces can demonstrate unique ability regarding smelting magnetic alloys, platinum alloys, high resistance alloys, wear-resistance alloys, precious metals, and more.
How do induction furnaces work?
The working process of an electric gold melting furnace is straightforward to understand.  The heating process begins with a coil of a conductive material, for example, copper.  The electric current passes by the coil, and that creates a strong magnetic field.
In the heating process, the magnetic field changes directions based on the direction of flow of the current. An alternating current passes through the coil and produces a magnetic field that can change in the same direction at the same speed. Throughout the process, the heating temperature will be uniform, and you will enjoy an efficient melting process.
Applications of induction heating or furnace
Steel, silver, gold, and more are precious for many. An induction gold smelting furnace can also be used to melt soft metals such as palladium, platinum metal, and more. The jewelry manufacturers can use them to refine the metal and use that to make jewelry pieces.
The induction melting procedure can also be used for investment casting as they come in different types of air and vacuum furnaces. No matter what types of metals you want to melt, such machines will be a great option.
Induction melting machines are also useful in melting custom casting. You can also use them to cast large bronze structures. You can use it then to get the required level of melting that you need for the copper application.  
As the machines are energy efficient, they are ideal for converting alumina into pure aluminum. After that, pure aluminum can be used to create aluminum alloys. As the process needs a lot of energy, using an induction furnace, you can get it done faster, saving more energy.
In alloy manufacturing, it is essential to attain a maximum level of uniformity as well as flexibility. For that, you can always use inductiongold smelting equipment. The furnaces produce the required amount of induction stirring.
It's all about the magnetic field
The metal that is placed in the magnetic field will cause the induced voltage in the metal piece. This will trigger the electron to flow in the opposite direction of the current in the coil. You can also control the frequency in the metal by adjusting the coil's current frequency. But how does it lead to heat? Well, the answer is "resistance."  
The electrons that are moving in the current of the piece will develop some resistance. The resistance will become heat.
SuperbMelt is a leading manufacturing company, and with us, you will always get the highest quality products. Here are some best portable induction furnaces that you can buy.
4.1, Mini 1-2kg portable smelter
Our mini metal melting furnace is perfect for your small-scale production requirements. The machine's melting capacity per batch is 1 to 2kg. You can use this to melt different metals, for example, gold, brass, silver, copper, and more. Even though the machine is small, it can easily reach the maximum temperature capacity of 1600-degree C.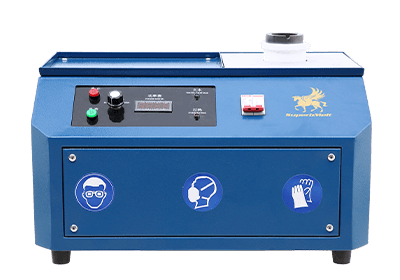 To melt 2Kg of gold, it takes 2 minutes. To melt 30 kg of metal takes one hour.  If you are looking for a mini gold silver melting machine under your budget, go for this one. The machine is quite efficient and utilizes advanced IGBT induction technology. Besides, the machine is environmentally friendly.
4.2, Integrated 3-10 kg portable smelter
Get this powerful portable metal melting machine, and you can get the melting task done within a few minutes. The machine is designed to melt 1g to 10kg of metal. Apart from gold, you can use this for melting different precious metals, such as palladium, copper, silver, and more. For example, melting 3 to 5 kg of gold takes 5 minutes.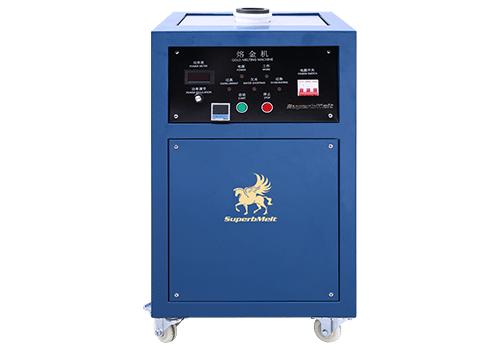 This induction furnace can be used for jewelry shops, research work, labs, mining companies, and more. The machine is ISO 9001:2015 approved and developed under a strict supplier management system. It is easy to install. The SPB-H diagnostic systems and enhanced monitoring make it reliable and safe to use.  
The machine also has a cooling system that keeps it running for 24 hours continuously. So, what are you waiting for? Get in touch with us to know the gold melting furnace price and place your order.
4.3, 1-4kg platinum portable smelter
Are you looking for the best quality portable smelter for sale? Don't look here and there as we bring you the best machine.  This portable platinum smelter is designed and developed to offer superior quality melting action while melting precious metals like gold, silver, platinum, and more.
The machine can reach a maximum temperature of 2600-degree C quickly. For example, melting 1 to 4 kg of metal takes only five minutes. On the other hand, the machine has a unique water pump cooling system to keep the machine running for hours.
The best part of the machine comes with the Omni-bearing security alert feature that can warn the operator whenever the machine runs under any potentially harmful situations, like short-circuit, overheating, and more.
To know more about our portable platinum smelter for sale, please feel free to get in touch with us now.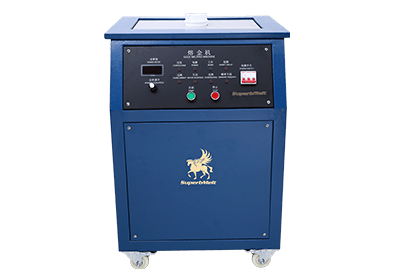 Chapter 5:
How to Choose the Right Portable Smelter
In order to enjoy the maximum benefits, you need to buy the correct type of portable smelter. Now, this is where you may get confused as you will find different models from different brands. So, how do you choose a suitable induction gold melting machine? Well, don't worry at all as we have created this useful guide for you where you will find some crucial factors that you need to consider while buying the machine. Have a look.
5.1 Choose the right capacity
The first and the most important thing you need to consider while purchasing an induction furnace is the capacity of the furnace. In the market, you will find a machine to melt 2kg of gold, and some induction furnaces can even melt 250kg of gold at the same time. So, understand your daily material melting capacity and buy one accordingly.
For example, if you have a small jewelry shop and your daily gold melting requirement is around 10 kg, you can buy SuperbMelt's integrated 3 to 10 kg portable smelter. The machine works much faster than other melting equipment. Check out the gold melting furnace price and get one now.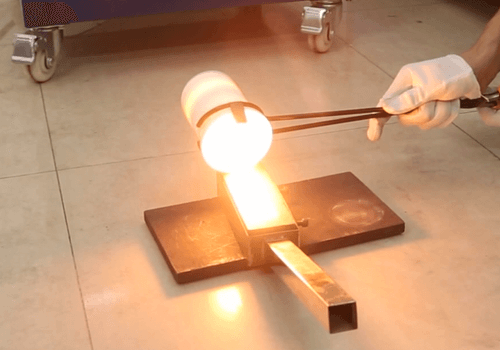 5.2 Choosing the right furnace (compared to induction furnace, resistance furnace, centralized holding furnace)
Induction furnace
Speaking about the induction furnace, it requires an electric coil to generate the charge. However, with time, you need to replace the heating coil. But the heat generation capacity of these machines is quite good.
The crucible in which the metals are placed is made of stronger materials so that it can easily resist the higher level of temperatures. On the other hand, the electric coil itself cooled using a unique water system and the helps the machines from getting over-heat.
Such furnaces can range in size. For example, you can go from a mini gold melting machine to a large-sized one based on your melting requirements. There are also induction furnaces that can be used for the mass production of different metals. One of the significant advantages of using an induction furnace is you will enjoy an energy-efficient, controllable, and clean melting process.
Many foundries use this, and now also the iron foundries across the world are replacing cupolas with high-quality induction furnaces to melt cast iron. Again, the machines don't produce any pollutants.
So, when it comes to enjoying a faster and effective melting process, you can always trust an induction gold melting machine.
5.3 Important Factors to consider while choosing the best metal melting furnace
Efficiency:
The performance of the machine needs to be selected based on your daily melting or production requirements. For instance, it will depend on the corresponding areas and the heating volume. If the heating volume and the area are large, then you need to buy a melting furnace having better power capacity.
On the other hand, if the requirement is low, going for a mini gold melting machine will be a better option. Besides, make sure that the machine is capable of producing the required level of temperature to melt different metals. This is where you can go for induction furnaces of SuperbMelt.
Safety:
Always prefer to purchase an induction furnace that can offer better control over the work. For instance, choose a machine where you can control the emission of smoke, dust, and other harmful elements. Besides, make sure that the furnace has a feature to control the temperature.
As per the experts, it will be better for you to buy a machine that has a lower oxidation rate so that you can enjoy less waste. If the oxidation rate is more, then there will be issues like fewer production and lower quality. What's more? Make sure that the machine has a water-cooling system to keep it running for hours, avoiding overheating issues.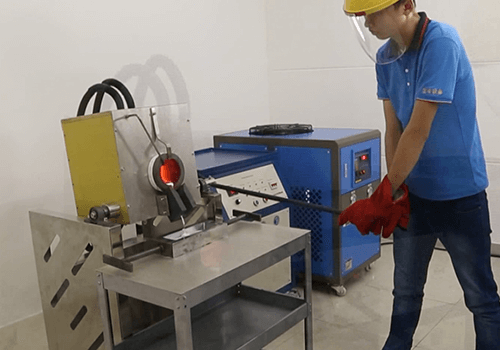 Easy installation
Gold melting equipment comes with different parts. Those parts can be complicated or easy. While some parts are durable, some can be very delicate. So, experts have suggested that to choose a machine that comes with easy-to-install parts. In such a case, you can check the gold melting machine for sale and buy a good quality machine from SuperbMelt.
Technology:
To make the machine work effectively and easier, such machines come with different designs, advanced technologies, and features. However, there are machines that can work much better than other machines. For example, SuperbMelt's electric gold melting furnace.
Cost:
There are multiple factors that can influence the cost of a melting machine. For example, size, purpose, features, model, and more. However, always remember that the cost of the induction furnace should be the last factor that you consider. Make sure that the furnace will match your requirements. Besides, you should consider the material quality used to make the furnace. Well, you can always buy a gold-silver melting machine produced by SuperbMelt. The machine is made of high-quality materials to offer you the best results.
Compatibility:
In order to boost up your production efficiency and output level, you will have to use the induction furnace along with other applications. So, before buying, make sure that the model you are getting will perfectly match your existing operation line.
Environmentally friendly:
Well, this is something that will depend on the process followed by the machine. In general, smelting is a metal heating process that is used to eliminate impurities from metals. So, if you want to protect the environment, you need to make sure the machine is designed to follow the right procedures. For this, it is advisable to go for the induction melting method. This method is safe and doesn't produce any gasses. The smelting process doesn't interfere with the environment.
Warranty:
Don't forget to check the warranty of the machine before buying.  A reputed manufacturer always makes sure that it produces the best quality product. Besides, they offer a warranty on their products. For example, with SuperbMelt products, you will get one year of warranty. But the machines can work efficiently without developing any issue.
At what temperature does pure gold melt?
In general, gold melts at around 1064-degree. At 2845-degree C, the boiling point of gold occurs. However, this temperature is for pure gold. If the gold has other alloys, like copper or silver, then the melting temperature will vary. As pure gold is very soft, jewelers add different alloys with the base metal before making jewelry. That changes gold's color, melting point, ductility, and other properties. With a lower karat rating, such as 14K, 18K, or 22K, you will find more amount of alloys, like copper, silver, or palladium. Melting gold is essential for the production of different products such as coins, industrial gold, jewelry, and more. You can use SuperbMelt's induction gold melting furnace to melt gold. The machine is fast and 100 percent safe to use.
Can you melt down different karats of gold together?
Well, as per the experts, different colors and different karats of gold should always be cast separately. If you try, you can mix different karats. But this will lead to an alloy which is an odd karat. So, this will affect the gold quality, and you will have to mark the gold with a lower karat. So, it is advisable not to mix different karat.
Can you melt down gold to make jewelry?
Some experts suggest that people should not melt their old gold jewelry to make new pieces. But you can do that. If you want to melt gold at home or your jewelry store, you can use an electric gold melting furnace which is portable and easy to use. The entire process takes around 10 to 15 minutes, and you can get the purest gold form. If you are looking for a reliable platform to get the machine, always trust SuperbMelt.
How efficient is induction heating?
Compared to other heating methods, induction heating is quite efficient and can melt different metals faster. Besides, as this creates direct heat transfer, the energy waste level will be very low. The energy is directly transferred to the part being heated. As a result, you will enjoy better efficiency and power savings. Different studies have proved that an induction gold melting furnace is also quite efficient for various industrial heating applications. If you compared it with oven or torch heating, induction heating offers a lot of benefits. For example, it doesn't affect the working environment's temperature; there will be no ramp up, induction transfers more power to the load, and more. Call us now to know more about our machines.
How hot can induction heating get?
An induction electric gold melting machine can attain different levels of temperature as you will be using it to melt different materials. Some tests suggested that the temperature range of the machines can go from 100-degree C to 300-degree C. If you want to melt gold, use this machine as it can easily attain 1600-degree C temperature. This is the melting point of gold. Speaking about SuperbMelt's melting machines, they can reach 2000-degree C within just 5 minutes as they utilize induction heating technology which is quite efficient and produces constant heat. So, don't think much and get a small gold melting furnace now under your budget.
What are the advantages of electric heating over other forms of heating?
Electric heating is quite popular for the advantages it offers over other forms of heating. Some of the significant advantages are:
Throughout the smelting process, the machine can produce uniform stirring of charge. As a result, you will get a perfect melted metal composition.
Using an electric gold melting furnace, you can save around 15 percent to 30 percent of energy, lowering your monthly electricity bill.
As the machines come with some advanced features, you can monitor the heating temperature without opening the furnace. This will reduce the risk of any unwanted accidents.
You will witness a faster melting speed, and you will save production time.
It has been seen that all most all the electric smelting machines don't produce noise or emit gases. However, prefer to place your machine in a well-ventilated space.
No matter what types of metals you want to melt, with an electricmini gold melting machine, you can enjoy a clean melting process.
The best part is that the machines come with a uniquely designed water-cooling system to keep the machine running for hours so that you can enjoy continuous melting without any disruption.
Easy to pour, charge and control. So, anyone with some basic knowledge and skills can operate the machine.
What can you use as a crucible?
Crucibles that are used for melting metals can support a higher melting temperature to melt the metals properly. You can use different types of crucibles to melt metals, for example, silicon carbide crucible, graphite crucible, quartz crucible, and more. For example, if you want to melt a metal that can melt at below 1600-degree C, you can go for a graphite crucible. For metal that needs more than 16000-degree C of temperature, using a quartz crucible will be a perfect option. Silicon carbide crucibles can be used to melt aluminum-bronze, copper, aluminum alloys, precious metals, zinc oxide, nickel-bronze alloys, and more. For the best quality crucible, you can trust SuperbMelt. Check out our crucibles now.
How many ways does gold smelt?
Well, you can melt gold by using different types of melting furnaces. Gold melting requires a lot of heat as it melts at 1064-degree C. Some of the commonly used melting furnaces used in melting gold are electric arc furnaces, induction cupola, or even proper torch. For the best result and faster melting process, prefer to use a portable smelter from SuperbMelt that you can get through portable smelter for sale. Such machines are designed to produce constant heat, and you can melt up to 5Kg of gold within 15 minutes. Try it now.
What is an induction heater used for?
Well, with time, the popularity of induction heaters has gone up, and now they are used for different applications. Some major applications are:
To properly refine high purity alloys and metals
They are used as electrodes for remelting.
You can use them for high-quality casing components for aircraft engines.
These can be used to create master alloy sticks for different processes, for example, investment casting.
Jewelers use the best induction-based gold silver melting machine to melt gold ore to produce gold from the ore.
How do you remove copper from gold?
Gold, except the 24K gold, comes with copper. So, 18K or 22K gold is not pure. If you go for the traditional process, then removing copper from gold can be a very challenging thing. However, with a modern induction gold melting machine, this can be done quite easily. To remove copper, you may need to use around 50 percent nitric acid. The acid generally dissolves the copper without affecting the gold. Once done, filter the copper nitrate, and you will get a sludge of gold. Now, you need to melt the gold sludge using an induction furnace, and once melted, you can use the gold for casting. You can also try out another method to electroplate out the copper. However, for this, you will need a cyanide solution.
How do you remove impurities from gold?
Most of the impurities are burned off in the induction furnaces, but still, there can be some other metals. When gold is extracted from mines, it comes with a considerable number of different impurities and metals. To separate those metals, different chemicals, like Cyanide or mercury solutions, can be used. When you combine gold with these chemicals, the gold will coagulate and lead to clumps and nuggets of gold. If you are looking for an easy process, you can heat the gold ore in a high-quality crucible. Add the gold to the crucible and then place the crucible in a gold and silver melting machine. After that, you need to heat it at 1100 to 1500-degree C. After a few minutes, the dross will come up to the surface. You need to remove those impurities from the crucible periodically. Properly stir the gold after every removal of the dross. Keep repeating the steps until the dross stops rising to the surface.
How long does gold take to melt?
Different metals will require a different level of temperature to melt. To melt gold, you will have to heat the metal at around 1064-degree C. Well, this is a very high level of temperature, and using the traditional method, it is hard to attain. However, not anymore. Using SuperbMelt's electric gold melting machine, you can easily attain such a higher temperature within a few seconds. It may be noted that gold melting speed will depend on the method, quantity of gold you want to melt, and type of furnace you are using. As discussed above, you can always go for an induction furnace for a faster result as it can melt gold within 2 to 15 minutes. Gold starts melting when it reaches at 1604-degree C, and an induction furnace can easily attain that. So, for melting gold or other precious metals, SuperbMelt always suggests going for the electric gold melting furnace. Get one now.
How can I melt silver at home?
One of the most common precious metals, after gold, is silver. This metal is widely used in medical supplies, electronics, and the jewelry industry. However, silver is not smelted in the industrial sectors; it can be melted at home. For this, you will need to buy good quality smelting equipment that can easily attain a higher level of temperature. Remember that the melting point of silver is 962-degree C. Besides, you need to understand the quantity of silver you want to melt. Based on that, buy your electric gold melting machine. A small size furnace will be enough for you. To remove some common metals from the silver ore, you can use various elements that can bond with oxygen. For example, the oxidation process will make zinc, lead copper oxidize, and they will float on the top of the crucible. To melt the silver, put the silver into the crucible and then set the crucible in the smelting furnace. Next, heat up the melting furnace to 962-degree C. After a few minutes, silver will start melting. When the impurities rise, remove them, and you will get pure silver.
How do you get gold from gold ore?
Cupellation is the process of separating gold from ore. Speaking more about this process involves treating the gold ores under a high temperature and separating metals like gold and silver from base metals. The ore can have different types of base metals, such as zinc, lead, copper, and more. When heated, these base metals will oxidize, and the noble metals will remain unaffected. You need to heat the ore at 1604-degrees C. At such a heat level, the base metals will oxidize, and the gold will remain in the pot. Now remove the gold from the crucible, and you will get pure gold to make products.
How do you melt gold dust?
Various methods can be utilized to melt gold dust. For example, electric furnaces, coal furnaces, gas furnaces, and more. But remember that the dust can be wasted when melting through a gas torch. So, it is advisable to use an induction fold melting furnace to get the best melting result. Here is the process. You need to add a few amounts of borax into the furnace before adding the gold dust. Flux is a combination of sodium carbonate and borax. You can mix it before or during the melting process. After that, melt the dust. That's it. After a few minutes, you will get melted gold.
How do you melt gold rings?
The process of melting gold rings is very easy. All you need to place the ring in a high-quality crucible and then put that into gold melting equipment. After that, heat to around 1100-degree C. At this point, the gold rings will start to melt. Once melted, you can pour the gold into a casting mold to create an ingot. Let it cool down, and you have successfully melted the gold rings. Check the portable smelter for sale, and you can get a furnace under your budget.
If you are planning to buy a furnace or smelter, you can look out for the portable smelter for sale. Well, there many techniques that you can use to melt or smelt precious metals, such as gold, silver, palladium, platinum, and more. But when it comes to enjoying the best result and maximum benefits, a gold melting machine that runs on induction heating technology will work great.
When you have the best machine, you can quickly melt various precious metals, and the process will take only a few minutes. For example, using the best gold smelting furnace, you can melt 2 to 5 kg of gold within 10 to 15 minutes.
What's more? The induction furnaces are very safe to use as it doesn't involve your direct contact while operating the machine. With the best machine and a good quality crucible, you can effectively reduce the cost and boost up productivity.
Buying the best induction furnace for your requirements will be an easy task when you follow the guideline. Therefore, we would like to advise you to follow the above-mentioned tips and go through the information correctly. Besides, always prefer to buy smelting machine from a reputed and reliable brand.
If you are looking for a leading manufacturer, you can always trust SuperbMelt. With more than 10 years of experience in this field, we produce top-notch gold melting machine that can offer a perfect level of thermal efficiency, and the machines are designed to work by consuming less power.
Use these machines and replace your traditional smelting process to enjoy faster smelting and production. So, what are you waiting for now? Check the gold melting machine price now and place your order. If you have any doubts, please feel free to get in touch with us now.