B

all Chain Making Machine
Superbmelt provide a one-stop service to solve any problems with your jewelry chain manufacturing line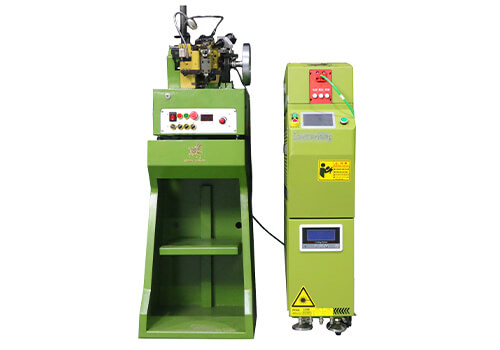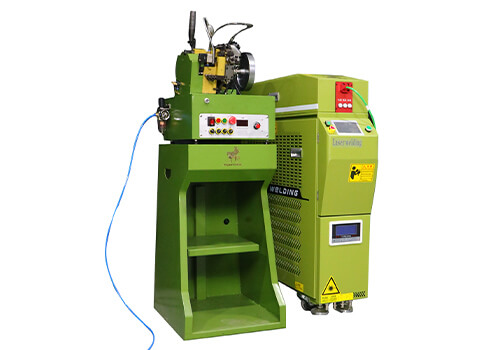 Superbmelt ball chain making machine is used for the production of medium to small-sized round, oval, barrel-shaped balls from precious metal sheets. Each ball size that can be produced ranges from 1.8mm to 6mm. Superbmelt jewellery ball chain making machine can produce 80 to 100 balls per minute. Metals like gold, karat gold, silver, copper, stainless steel and so on can be used by the bead chain making machine.
The gold ball chain making machine is a highly automated chain making machine that makes bulk chain production fast and without error. The speed of production is usually between 100 to 150mm/s. The maximum power required is 200W, helping to save cost on energy use. With the automated feature and PLC control unit, the ball chain making machine is easy to operate. Chain balls produced with Superbmelt gold chain making machines have a perfect ball or round shape and a shiny appearance. These jewellery chains last a long time without losing their quality.
At Superbmelt, we provide the best jewellery chain making machine that meets all needs. We also provide 24/7 technical support for all our clients. Contact us today for the most affordable Italian gold chain making machine price.
W

hy SuperbMelt Ball Chain Making Machine

Professional R&D Team:
Over 15 years R&D experience in gold machinery with a top engineer team supported

High Quality:
Only choose famous brand main electric components for production

ISO CE SGS Approved:
Professional certification bodies certify that the machines are of high quality
Any Question About SuperbMelt Ball Chain Making Machine
FAQ Guide of Ball Chain Making Machine
1. What does the ball chain look like?
Speaking about the ball chains, they are also called bead chains. These chains don't have links created out of wire-like other chains. If you look at the design of the chains, you will find that they have two parts, these are Hollow beads and wire rods. Here, the wire is properly inserted into the beads, and then using a machine, they are bent to create a durable lock.
One of the most common accessories used in ball chains is connectors. They are used to properly connect two end sections of the chain to create a look. Some ball chains come with a fragile construction, but some have solid links that you can use to wear with pendants.
In terms of size, the diameter can range from .72″ to 5/8," and the average balls per foot can range more than 100 based on the design of the chain. One of the most widely used materials for making ball chains is steel. But nowadays, you can find them made of gold, silver, copper, titanium, and other precious metal.
All thanks to the best ball chain making machine. This type of jewelry chain is quite popular in the USA and Asian countries. If you want to start your own ball chain manufacturing business, then don't worry at all and get a gold chain making machine offered by SuperbMelt to start production.
2. How is the ball chain produced?
You can use two common methods to make a ball chain, i.e., handmade and using an advanced gold chain manufacturing machine. Speaking about the handmade process, first, small beads or balls are created using molds. Besides, you need to create durable gold wire rods. Once done, you need to insert the wire into the beads and bend them. Now the wire will not slide out of the hole. After that, you also need to polish the surface of the chain manually to give it a shiny look. Well, this manual process is very time-consuming, and there is no guarantee that the result will be up to the mark.
Now, talking about the second method, you can create a chain faster using SuperbMelt's jewelry chain manufacturing machine. Our machine is very easy to use and can effectively automate some processes. To make a ball chain using the machine, first, you need to create a gold sheet. Once done, insert the wire into wire drawing machine. The rolling mill will convert the wire into thin sheet. Now all you need to insert the sheet into the ball chain making machine. The machine will cut, bend and weld into sturdy ball chain.
3. Which gold chains are the strongest?
There is no doubt that wearing a gold chain is the best way to uniquely accessorize your overall appearance. But why? Well, gold chains are timeless pieces and will perfectly go with different outfits and styles. However, while buying one, you need to make sure that you are getting the most durable type of chain. As per the experts, the style of your chain can play a great role in ascertaining durability.
Keeping this factor in mind, it can be said that box chain, wheat chain, curb chain, Figaro chain, rope chain, and mariner chains are some of the most durable chains that you can use. Speaking about some weakest chain types, these are snake chains, omega chains, herringbone chains, and ball or bead chains. However, using the modern jewelry chain making machine, you can now produce durable ball chains without affecting the look. For good quality and budget-friendly machines, you can have a look at the product available at SuperbMelt.
4. What karat gold is best for chains?
Gold is the best material to make stunning pieces of jewelry. But sometimes, 100 percent pure gold is combined with other metals, such as zinc, nickel, copper, and silver, to attain a perfect level of strength, and you can easily craft necklaces, bracelets, and earrings. But which karate is best, 18K or 24K?
24K gold is 100 percent pure and the best to buy. But this gold is very soft and tends to bend very easily. So, creating jewelry chains or other gold items using 24K god will be a challenging task. Well, some have found a way to use this gold, and they are now using a chain making machine to process such gold, but it can be a little costly.
Now talking about 18K gold, it is 75 percent gold and comes combined with other alloys. This karate gold will be less expensive compared to 24K gold. Processing the 18K gold is very simple and perfect for making different types of gold chains, including ball chains. Our machine can process both 24K and 8K gold.
5. How is chain welded in the production process?
In general, you can go for laser welding and plasma welding when it comes to welding a chain, including a ball chain. If you compare them both, you will find that plasma welding is a very difficult, labor-intensive, and time taking welding process. Under this process, you need to use a powerful beam and gasses during welding. So, is there any cost-effective chains welding method?
Yes, you can go for the laser welding process. This method is very precise. All you need to place the chain inside the machine and then apply the beam using a guided laser tube. As you don't have to use any gas or other tools, it offers faster welding process. Laser welding has a smaller heat affected zone compared to plasma welding as there will be no material contact. The laser beam as well as lower heat prevent spatter from occurring. In case of high-volume production, you will find it most effective.
If you are in search of a quality laser welding ball chain making machine, then SuperbMelt has some best options for you.
6. What machines are used to process raw materials into ball chains?
Here are the machines that you can use to process raw materials to make quality ball chains.
When it comes to casting different types of metals, like silver, platinum, gold, and more, you can use SuperbMelt continuous casting machine. This single machine can cast materials into different shapes, for example, cylindrical, rectangular, rod, circular, and more.
This machine is generally used to produce metal wires in different thicknesses and widths. If you want to produce semi-furnished gold chains or ball chains, then go for this machine. It will come under your budget. You can also use the machine to roll wire produced by the wire drawing machine into thin sheet.
Jewelers use an annealing furnace to heat the metals at their respective recrystallization temperatures. Our annealing machine can be used for jewelry annealing, metal tempering and welding annealing, and other major processes.
One of the best ways to easily convert your thick metal wire into a thing wire is using a wire drawing machine. The final product will have a perfect internal microstructure, wire diameter, and surface roughness.
Ball chain making machine
To make durable and stylish ball chains, one can use a ball chain making machine from SuperbMelt that comes with some advanced features. Made of the latest technologies, this automatic chain making machine can effectively curt, weld, and wind the chain.
SuperbMelt, as one of the leading gold chain making machine manufacturers, offers a complete solution for the jewelry chain production requirements. So, if you want to start your own gold chain production unit, SuperbMelt can be your reliable partner. Contact us now and get ready to begin your journey.
7. What are the different types of jewelry chain on the market?
Curb chain
Such chains come in perfectly soldered links, and you will find them heavy and thick. These chains are very durable and are a classic choice. Men can go for the thicker type, and for women, there are delicate types.
Box chain
These chains are very solid as well as durable. They come with thick and laser soldered links. Due to its durability and uniqueness, you will never go wrong with a box chain.
Ball chain
When you look at the design, you will find that series of beads are joined together using bars to create a chain. Some chains may come with beads located very close together, and, in some cases, you may find gaps between the balls. Remember that these chains are not as durable as box chains. If you want to buy one, then go for a ball chain where beads are large.
Rope chain
One of the heaviest and most durable chain types is the rope chain. Here, metal segments are carefully connected together in a unique twisting pattern. So, they appear like a rope. You can use such a chain alone or with a pendant.
Anchor chain
If you are looking for a stunning and classical choice of all gold chains, you can never go wrong with an anchor chain. With its unique pattern and design, it can take your look to the next level. The links in the chain are oval, and in the center of the link, you will find a vertical bar.
Trace chain
Made of thin wire, you will find oval links or uniformed round links in the design pattern. The thickness of the chains will vary, and you can wear them with lightweight and small pendants.
Belcher chain
You can call them Rolo chains. These chains are made of D-shaped gold or silver wire and may come with an oval or round link.
Hayseed chain
These chains are perfect for a casual outfit or in an office setting. In terms of design, short and parallel links are connected together to create the chain. This is perfect for both women and men.
Snake chain
In such chains, the gold or silver plates are closely interlocked together, and that will look like a snake. A snake chain looks very smooth and comfortable to wear.
Bead chain
The structure includes hollow metal balls or spheres, and they are interlocked together using a durable metal link. Such chains are perfect for women.
Mariner chain
Mariner chains are created by interlocking ovals together using bars. The length and width of the chains will vary.
Cable chain
The design of the chain is very basic, and you may think that you are using an iron chain. It can be round or flat in shape.
Singapore chain
The design will match the curb chain's design, but the shape will be a little bit twisted. Some segments of the chain are twisted and breaded to give it a unique look.
Spiga chain or Wheat chain
Here, twisted and flat oval links are connected together to create unique and stunning wheat chains. As the name suggests, it will look like a head of a mature wheat stalk. As they are sturdy in nature, you can use them with a pendant.
8. What is the capacity of SuperbMelt's ball chain making machine?
SuperbMelt's ball chain making machine is designed to work efficiently to satisfy your daily ball chain making requirements. For that, we have integrated the latest and advanced technologies. Our automatic chain making machine comes with a maximum production capacity of 600rpm per minute. Besides, per hour it can process 200 to 500 kg of materials. So, it can be said that our machines are here to improve your production efficiency.
9. What is the best material for a ball chain?
Silver
Silver is widely used to make box chains. Pure silver is very soft, and that's why they are alloyed with copper.
Gold
You can use 14k to 22k gold to make gold ball chains. Using the different alloying processes, you can create yellow, green, rose, and white gold.
Iron
Iron is the most budget-friendly material, but a ball chain made of iron requires extra care.
Copper
Bronze and brass are two commonly used copper alloys to make ball chains. This is very durable, and copper-made ball chains can last for years.
Palladium
This shiny white metal belongs to the same group as osmium, iridium, and platinum. The material is durable.
Stainless steel
This common material is rust-resistant, durable, and non-corrosive. Apart from making ball chains, this material can be used to make a hammer, saw blades, and other jewelry-making tools.
Platinum
Even though this material is generally durable and stronger than gold and its hardness level as per the Mohs Hardness Scale is 4.
SuperbMelt's ball chain making machine can be used to make durable and stylish ball chains using all these materials. Get in touch with us now to know the chain making machine price and order it now.
10. What are safety features of ball chain making machine?
If you are planning to buy a silver chain making machine, then first you need to make sure that the machine comes with some useful security features. It should have a robust structure, auto-function, a temperature control unit, a cooling system, and more. Our machine has all these features to offer you a safe and smooth operation.
11. Do operating SuperbMelt ball chain making machine require special training?
Well, all our machines are very simple to use, and they come with advanced features to automate some of the gold chain production processes. However, if you have a jewelry chain production engineer at your office, then it will be a lot easier for you to learn how to use the machines by going through the videos and easy-to-use instructions provided by our experts.
However, if you are a beginner and using our ball chain making machine for the first time, then don't worry at all. You can start operating the machine after watching how to use videos posted on our website. We will also offer you instruction manuals.
The machines are generally debugged before the shipment, and you can start producing gold chains directly without spending your time in the machine setup. Well, if you want, SuperbMelt can also offer you an on-site training facility. So, this should not be a major concern for you. Just check the jewelry chain making machine price and place your order now.
12. How to choose the best jewelry chain making machine manufacturer?
Understand the scale of the factory and what certificates are available
Before finalizing your deal, you need to make sure that the company has an approved production factory and has all the necessary certifications. For instance, it will be better for you if the chain machine manufacturer is SGS CE ISO approved.
Does the factory have mature solutions and cases?
Don't forget to check the experience and make sure that from one place, you can get a complete gold chain production solution. This way, there will be no requirement to visit different stores to buy different machines. Well, for a complete and affordable solution, you can always trust SuperbMelt.
Has the factory delivered enough success stories?
What about the success story of the manufacturer? Explore their journey in the industry and how they have helped their clients. Don't forget to check the technical support offered by the company.
Go to the factory for on-site inspection
Sometimes, it will be better for you to visit the manufacturer's location and see how they work and produce their machines. Besides, this way you can check the machines for their capability before buying.
You can also visit their website and social media platforms to explore more about the manufacturer, their popularity in the industry, and more.
13. How to repair a ball chain?
Well, it can happen very quickly. One moment, your gold chain is around the neck, and after a few moments, the chain can be found on the floor in pieces. However, the best thing is that no matter what type of chain you are using, whether a ball chain or rope, you can repair it using the soldering process.
Under this process, the two disconnected pieces are held together, and a laser beam melts the metal to form the joint. Once done, color is applied or the joint polished. Well, this is where you can use SuperbMelt's mini jewelry laser welding machine. The machine's light beam can be adjusted, concentrated, and controlled based on your requirements. Visit our site to know more about our machines.
14. How long does a gold chain last?
As per the experts, the lasting period of your gold chain will depend on the design, type, and build quality of the chains. So, if you are using your gold chains regularly, then they won't last more, and keeping them in good condition, you should maintain them properly. Besides, when the chain comes into contact with the wrong chemicals, the chemical can affect the real color, and your chain will darken much faster.
However, if you have a gold chain made of solid gold, then it will not tarnish or face quickly. In fact, such jewelry can last for more than 20 years. Almost all the latest gold jewelry chains are made of high-quality gold using a machine to last long.
15. Is a ball chain a good investment?
Well, considering the current marketing condition, it can be said that ball chains can be a good investment option. However, you need to make sure your chain is made of good quality gold, at least 18K gold.
Jewelers are now making stylish and trendy ball chains using ball chain making machine, and these chains will never go out of style due to their unique build structure. So, if you want to invest in this and create ball chains, it's time to get a good quality chain making machine from SuperbMelt. With SuperbMelt, you will be able to get the right solutions under your budget.