Electric Metal Melting Pot
Hydraulic Tilting Induction Metal Smelting Furnace
More Details of Electric Metal Melting Pot
Superbmelt's electric induction furnace is used to melt between 50kg and 250kg of metals. Metals applicable for melting in this electric metal melting pot are gold, silver, copper, zinc, aluminum, steel and lead.
The electric metal melting pot is a very big furnace that is mostly used in large applications such as scrap metal recycling, precious metal mining, steel production companies, etc. The electric metal melting pot has a melting temperature of 1800 degree celsius within a short time.
The IGBT induction technology reduces power consumption by 15 to 30%. The induction melting furnace can melt continuously without affecting production quality.
It provides efficient melting for industrial use while saving cost and time. The furnace is safe to use both for the operator and the environment.
Get Price of Electric Metal Melting Pot
Features of Electric Metal Melting Pot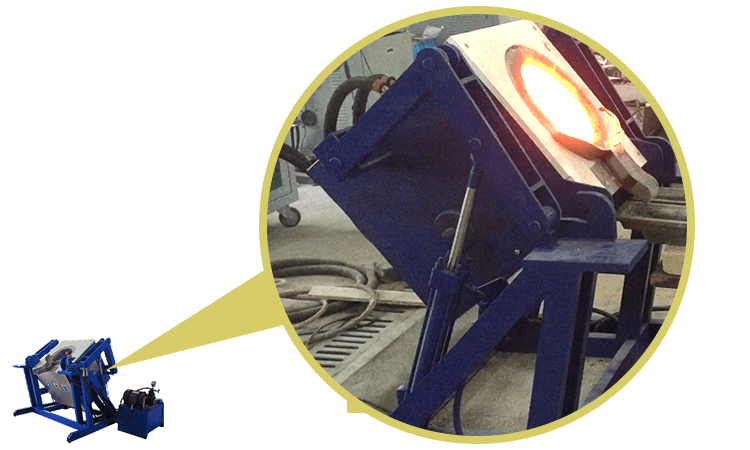 Adopt hydraulic tilting type furnace to realize the pouring of metal liquid, stability and safety.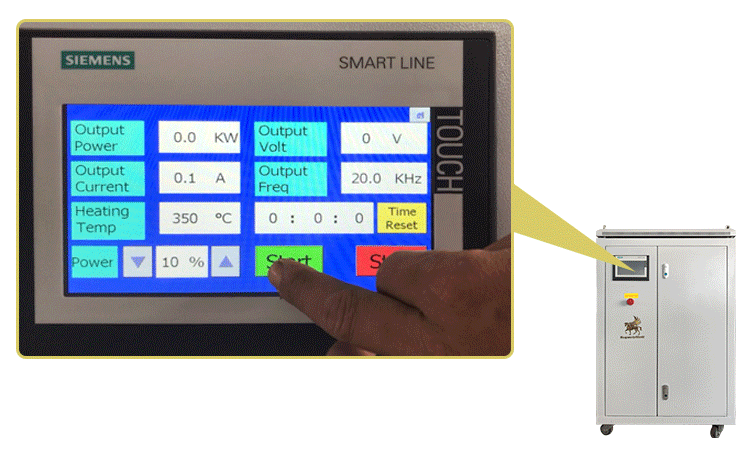 The power supply with SIEMENS's PLC control system is more intelligent for the whole melting process.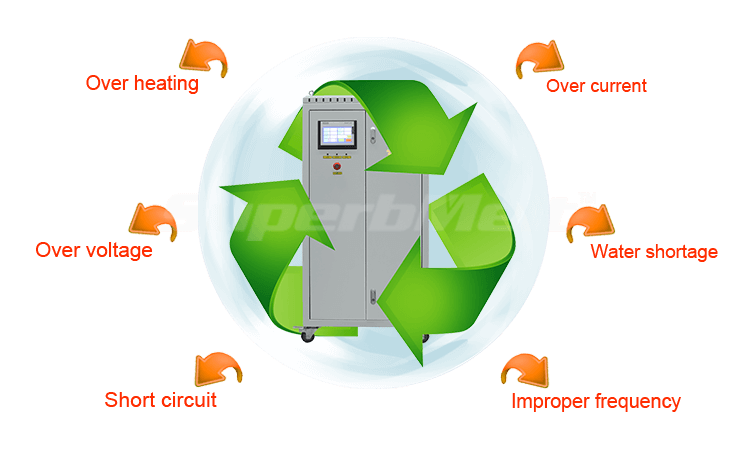 The power supply has an omni-directional protection to ensure the safety of the machine and operator.
Details of Electric Metal Melting Pot
Features & Benefits
The electric metal melting pot has an induction system and magnet yoke that improves melting efficiency while saving energy.
The induction heating system also helps to control melting temperature, gives quality and yield performance and improves working environment.
When compared to other furnace types, the electric furnace reduces power consumption by 15% to 30%.
The electric melting furnace is designed with hydraulic tilting with the aid of a remote panel trolley that makes molten metal removal easy and safe. You don't have to worry about metal spillage or burns.
The furnace has an omnidirectional protection system that alerts users of impending dangers such as over current, over voltage, water shortage, improper frequency, short circuit and overheating.
The PLC control panel allows you to set parameters without going overboard.
Smelting or large quantities of metals has been made easy with the electric induction furnace.
You can conveniently smelt metals such as gold, silver, copper, aluminium, copper, zinc, steel and lead.
The huge electric metal melting pot requires about 45kw to 160kw to melt up to 250kg metal. A furnace of this magnitude helps to conserve energy even for large batch melting.
There is zero to minimal metal wastage when you use our electric melting furnace.
The use of crucibles is integrated into the design of the furnace, this makes it possible to recover metals.
The use of an electric induction furnace offers an easy maintenance option. With a removable crucible, easy access is granted, thus, separation and cleaning can be done in a matter of minutes.
The inbuilt water feature allows pump connection that prevents overheating of the core system.
Parameters
Any Question About SuperbMelt Electric Metal Melting Pot
Superbmelt's professional technical team and sales team are at your service
(7/24hours service)