S

mall Jewelry Engraving Machine
SuperbMelt 20w/30w/50w Small Desktop Jewelry Engraving Machine
SuperbMelt Small Jewelry Engraving Machine is a versatile engraving tool designed for small jewelry processing businesses, assisting them in customizing personalized jewelry.
Jewelry engraving machines play a pivotal role in jewelry manufacturing and personalized jewelry customization, making jewelry and small items more unique and valuable.
Laser engraving machines are multi-functional tools that go beyond jewelry engraving. They find applications in various fields, including woodworking, leather processing, garment manufacturing, general manufacturing, laser engraving, medical devices, construction materials, electronics and electrical industries, toy production, and food and beverage packaging. These machines are known for their high precision, efficiency, versatility, and the ability to mark and engrave on various materials, providing convenience for creativity and production across different industries.
Parameters
Type:

Mini Laser Engraving Machine For Metal

Número de modelo:
FLMM-series
Laser power:
20W/30W/50W
Marking range:
100mm×100mm
Marking speed:
 ≤10000mm/s 
Power supply:
 AC220V±10%/50Hz
Cooling method:
Air-cooled
Positioning method:
Red ray positioning
Accessibility:
3 red ray assisted focus
Lifting stroke:
250mm
Features & Benefits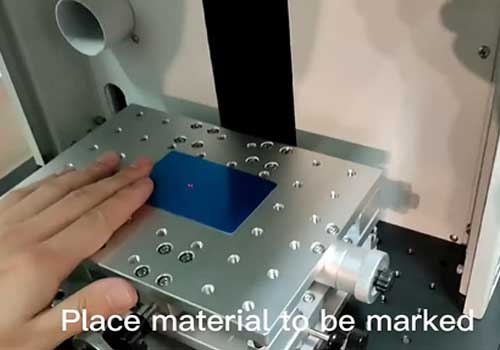 Laser Jewelry Engraving Machine Marking Table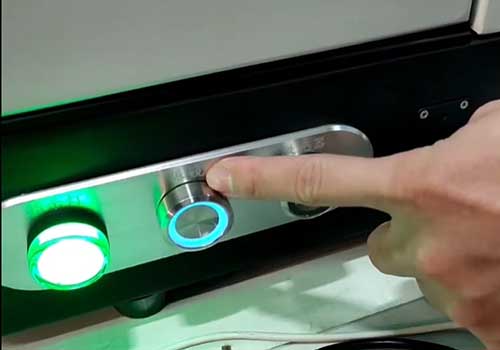 Desktop laser switch starter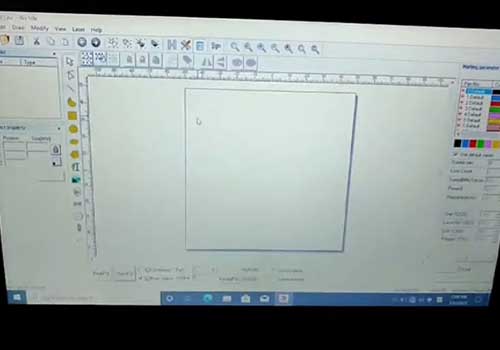 The small jewelry laser engraving machine can handle three file formats: DXF, TLP, and AI for printing.
W

hy SuperbMelt Small Jewelry Engraving Machine

Professional R&D Team:
Over 15 years R&D experience in gold machinery with a top engineer team supported

High Quality:
Only choose famous brand main electric components for production

ISO CE SGS Approved:
Professional certification bodies certify that the machines are of high quality
Any Question About SuperbMelt Small Jewelry Engraving Machine
FAQ Guide of Small Jewelry Engraving Machine
1. What materials can the engraving machine work on?
The machine can work on a variety of materials, including metals, wood, leather, textiles, and more.
2. Is prior experience required to operate this machine?
No, the machine is designed to be user-friendly, and even those new to laser engraving can easily operate it.
3. What types of designs and patterns can be engraved with this machine?
The machine is capable of engraving various designs, patterns, and text, offering customization for different applications.
4. Is the engraving permanent and durable?
Yes, the engravings created by the machine are permanent, durable, and resistant to wear and fading.
5. What industries can benefit from this jewelry engraving machine?
The machine is suitable for jewelry manufacturing, customization, and personalization, but it can also be used in woodworking, leatherworking, garment manufacturing, and more.
6. Does the machine require specific software for operation?
It is compatible with vector graphic software, offering flexibility for different design needs.
7. What is the machine's engraving speed and precision?
The machine offers high precision and efficiency, ensuring detailed and accurate engravings.
8. Is there a warranty or support available for this machine?
SuperbMelt typically provides warranty and customer support for their machines. Please refer to the manufacturer for specific details.
9. Can this machine handle batch production?
Yes, it is suitable for batch production in jewelry and other industries, offering efficiency and consistency.
10. Is training required to operate this machine?
Basic training is recommended to understand the machine's functions and capabilities. SuperbMelt may offer training or guidance.
11. What safety features are in place for this engraving machine?
The machine is designed with safety features to ensure safe operation, such as interlocks and emergency stop functions.
12. Can this machine create intricate or complex designs?
Yes, the machine can handle intricate and complex designs, making it ideal for a wide range of applications.
13. Is maintenance required, and how often?
Regular maintenance is advisable to ensure optimal performance. The frequency may vary based on usage and conditions.
14. Can I use this machine for hobbyist projects or small businesses?
Yes, the machine is suitable for both hobbyist and small business applications, offering versatility and affordability.
15. What is the expected lifespan of the machine?
The machine is known for its reliability and long-term performance, offering a considerable lifespan.
16. Is technical support available for troubleshooting and assistance?
SuperbMelt typically provides technical support and assistance for their machines.
17.What are the power requirements for operating this machine?
The machine's power requirements may vary based on the specific model, so it's essential to check the machine's specifications.
18. Can it engrave on cylindrical objects or irregular shapes?
Some models of the machine may have the capability to engrave on cylindrical or irregular objects. Check the specific model's features for details.
19. Is the machine suitable for detailed text engraving?
Yes, the machine is capable of engraving detailed text, making it ideal for personalization and branding.
20. Is it possible to adjust the depth of engraving with this machine?
Yes, the depth of engraving can often be adjusted to achieve different results for various applications.