P

ortable Laser Welding Machine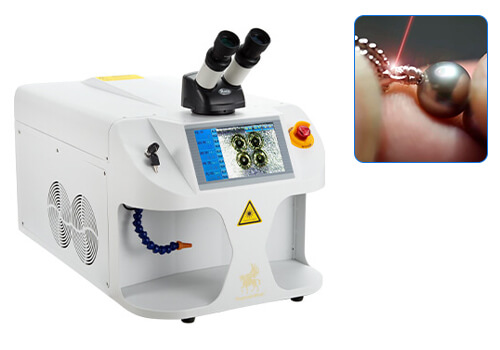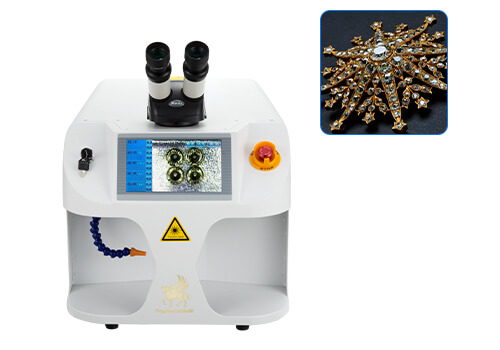 Superbmelt portable laser welding machine is used to weld noble metals together. Metals that can be welded with a handheld laser welding machine are; base metals, karat gold, sterling silver, palladium, platinum, etc. The handheld laser welding machine allows you to weld continuously while holding the precious metal pieces in your hand. 
The camera and microscope system present in the small laser welding machine makes it easy for you to control and weld your metals. Superbmelt handheld laser welding machine for sale is used for jewellery repairs, medical, dental, electronic industries, antique stores, etc. 
We are a laser welding machine manufacturer in China with ISO, CE, SGS certifications, we ensure all our machines are high quality, affordable and long-lasting.
We have a team of experts that always ensure to meet the demand of the market and customers' expectations. Contact us today for your enquiries on the Superbmelt portable laser welding machine price.
Parameters
| | |
| --- | --- |
| Model | SPB-150WB |
| Wavelength | 1064nm |
| Max output power | 150W |
| Max pulse energy | 80J |
| Pump source | Single lamp |
| Pulse width | 0.1-20ms |
| Pulse frequency | ≤50Hz |
| Aiming and positioning | Microscope + camera system |
| Application | Welding and repairing various precious metal trinkets |
| Host power consumption | ≤5KW |
| Electricity demand | AC220V±5%/50Hz |
| Cooling system | Water cooling + air cooling |
| Dimension | 660x385x435mm |
| Weight | 49kg |
Features & Benefits
W

hy SuperbMelt Portable Laser Welding Machine

Professional R&D Team:
Over 15 years R&D experience in gold machinery with a top engineer team supported

High Quality:
Only choose famous brand main electric components for production

ISO CE SGS Approved:
Professional certification bodies certify that the machines are of high quality
Any Question About SuperbMelt Portable Laser Welding Machine