M

ini Laser Marking Machine
Your Premier Mini Laser Marking Machine Manufacturer Expert in China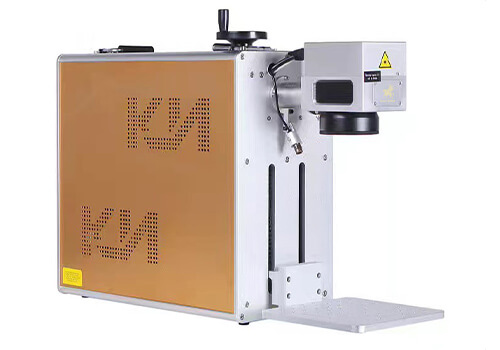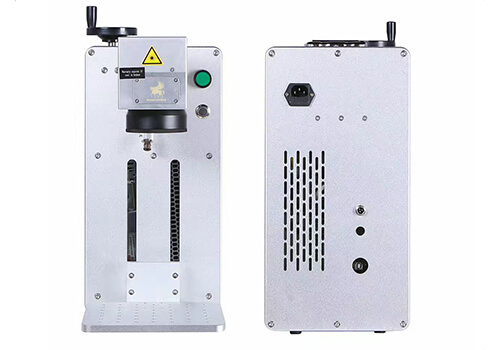 Superbmelt mini laser marking machine is particularly used for engraving precious metal, base metals and other nonmetal materials. The small laser marker for metal is highly efficient and fast for all marking of metal materials. The marking speed is 7000mm/s for each engraving on materials.
Superbmelt mini portable laser marking machine has a laser power of 20W, 30W and 50W, allowing users to choose any of these based on specific needs. The power supply mode is AC220V/50HZ. The laser marking machine can make visible and permanent engravings on materials. Markings have high precision that makes it impossible to erase even when the material is exposed to harsh conditions. The mini laser marking machine is compact in size and easy to transport. Using the portable laser marking machine for engraving is very easy as it has automatic buttons that allow users to set parameters easily. Superbmelt laser marking machine is applicable for use in the jewellery industry, automotive, semiconductor, plastic, and so on. 
Superbmelt is a top-leading laser manufacturer that has the capacity to produce fiber laser marking machines that meet both small-scale and large-scale productions. Contact us at Superbmelt today to purchase the best small laser marker. 
Features & Benefits
Superbmelt mini laser marking machine is used for making high precision marks on metal and certain nonmetal materials. Marks made on materials are permanent and nonfading.
Logos, serial numbers, 2D codes, images, dates, batch numbers, signs, QR codes and other forms of identification for the purpose of tracing can be done with the laser marking machine.
The small laser marking machine works with excellent efficiency and speed. The marking speed is 7000mm/sec. Thereby, saving marking time.
Superbmelt mini fiber laser marking makes highly accurate, precise, and high-quality marks that are readable by machines and human eyes. 
Other marking technologies make use of ink for marking on materials which can erase over time. Superbmelt mini fiber laser marking machine makes use of a laser to mark on materials, this means that marks made are permanent and difficult to erase.
Superbmelt portable laser marking has a service life of 100,000 hours. At a marking speed of 7000mm/sec, you will get the best out of the mini laser marking machine.
The power supply is AC220V/50HZ and the laser power is between 20W to 50W. This is energy-saving and requires no extra charges on energy use.
Superbmelt laser engraver for metals can mark on jewellery, bots and nuts, semiconductors, switches, household tools, plastics, and so on. 
Superbmelt portable laser engraver is able to make different custom depths as required for different materials. 
The portable fiber laser marking machine is compact in size and easy to transport, it has easy-to-carry handles that allow ease of lifting. 
The laser engraver for metals is easy to use with software such as AutoCAD, Coreldraw and Photoshop. It supports PLT, PCX, DXF, BMP, etc. 
Superbmelt mini portable laser engraver provides a non-contact process without the laser beam physically touching the material. This prevents wear and tear of tools as it is common in other engraving methods. 
The laser beam hits the marking area directly and does not affect or damage the surrounding area on the material. 
The laser marking machine is very flexible and can work with different shapes on materials on its 110*100mm marking area. 
Parameters
Application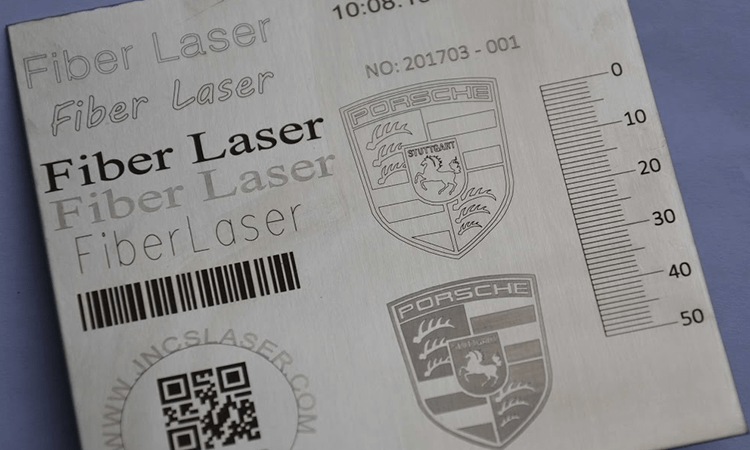 Fiber laser marking machine
Laser power:20W/30W/80W/100W
Marking range:110x110mm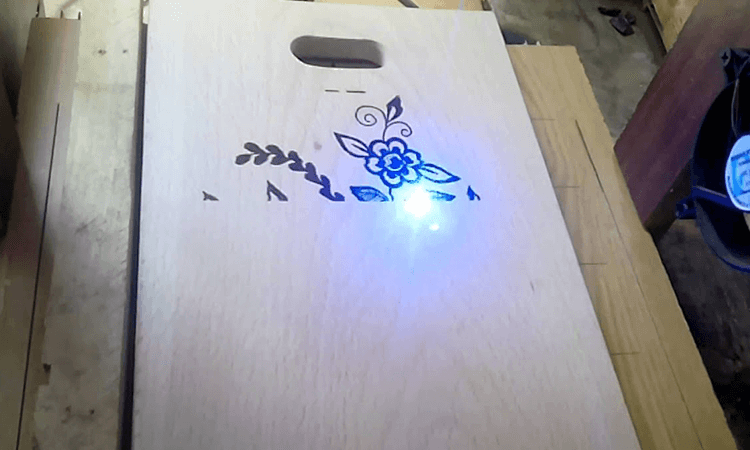 CO2 laser marking machine
Laser power:20W/30W/80W/100W
Marking range:110×110/600*600mm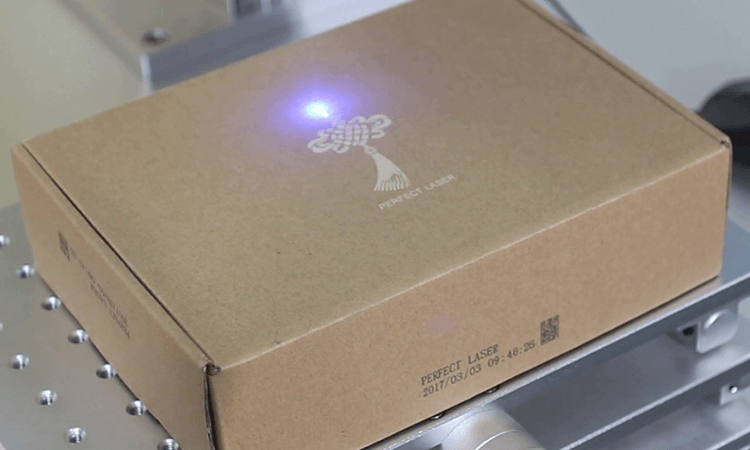 UV laser marking machine
Laser power:3W/5W/8W
Marking range:300*300mm
W

hy SuperbMelt Mini Laser Marking Machine

Professional R&D Team:
Over 15 years R&D experience in gold machinery with a top engineer team supported

High Quality:
Only choose famous brand main electric components for production

ISO CE SGS Approved:
Professional certification bodies certify that the machines are of high quality
Any Question About SuperbMelt Mini Laser Marking Machine
FAQ Guide of Mini Laser Marking Machine
1. What is a laser marking system?
In simple words, the laser marking system is used for laser engraving or marking. This is a permanent engraving process and utilizes a beam of powerful concentrated light to develop a long-lasting mark on any surface. Generally carried out with a pulsed, green, continuous wave or a mini laser marking machine, laser engraving can encompass different types of applications.
Some of the common applications are; engraving, discoloration, annealing, and more. The machine can be automated to carry out a task. With the help of a mini laser marking machine for metal, you can easily mark on different materials, like glass, wood, paper, aluminum, steel, cardboard, plastic, and more. If you are looking for the best place to buy a mini laser marking machine, you can always trust SuperbMelt.
2. Does laser marking wear off?
Well, different studies have proved that laser marking can last for years. If you have positioned that marker of the mini laser machining machine perfectly, then the engraving will be deep, and that will last longer or forever. However, you should handle the material properly.
3. How does a fiber laser marking machine work?
The working principle of a mini fiber laser making machine is quite simple to understand. In general, the machine works by utilizing a powerful, focused light beam to create marks on the material's surface. When the light beam interacts with the surface, it changes the appearance and properties of the metal. The beam produced by the machine targets a certain area and creates high-quality, good contrast and precise marks that will be easy to see and read.
LASER means "Light Amplification by the Stimulated Emission of Radiation." The beam starts as an atom that is stimulated to produce light particles. That light can be controlled, directed, and concentrated towards the marking area. Here the released energy is measured in NM- Nanometers or wavelengths. If the wavelength is higher, you will get a powerful laser beam. While a UV laser machine produces 355NM of wavelength, a mini type fiber laser marking machine can operate at 1070NM. As a result, you will enjoy a powerful engraving.
As SuperbMelt always wants to ensure that you are enjoying the best experience while using our machines, our experts have used the best-in-class components and materials to boost the performance of the machine. For instance, the laser can work with multiple mirrors that are placed at various angles.
They ensure that the laser beam from the mini fiber laser marking machine is projected right to the material. The beam only changes the physical properties of the metal without affecting the metal's chemical properties. Our laser marking machines are reliable and highly accurate. So, most of the modern companies are using our machines. Contact us now to get the mini laser marking machine price list.
4. How long do laser engravers last?
The lifespan of a laser engraver will depend on the built quality and how you are using it. For example, SuperbMelt's mini laser marking machine for metal is designed and developed for long service. You can use the machine for around 6 to10 years. Well, to ensure the best service life, our experts can offer you the required training, and you can learn how to properly handle the machine. Besides, they will also tell you the best system maintenance practices. Here are some tips that you consider to ensure the longest possible life.
Pick a good location for the machine
The operating environment will be an important factor for your mini laser marking machine. As per the experts, a working temperature of around 20 to 30-degree C and a humidity level of 40 to 70 relative humidity. Remember that high temperature, cold and direct sunlight can severely affect the operational quality of the machine as well as the service life. So, it is crucial to maintain the right temperatures, and you should offer sufficient ventilation. Make sure that there is an adequate distance between the wall and the laser system. During cold seasons, you should use the machine at room temperature.
Clean the laser regularly
To enjoy a smooth operation, you should regularly clean the laser. As the deposits can sometimes develop, flame and metal residues in the machine can block the air ducts. You need to check these components of material residues and deposits; work area, nozzle, mirrors, and lenses.
Utilize a good exhaust system
Made of using advanced technologies, SuperbMelt's mini laser marking machine is designed to protect electronic items and motors from smoke and dust. Based on the materials you are using, dust and smoke may be generated while engraving. These need to be removed from the processing section to prevent any contamination. For this, you can use a good quality exhaust system to remove the dirt and smoke.
There are some materials, for example, acrylic and more tend to flame during laser engraving. So, while working with such materials, you need to adjust the laser parameters and suction to avoid flames. On the other hand, you should use work tables like acrylic slats or acrylic cutting grids that are specially designed to be used during laser marking. This way, you can eliminate the flame formation.
Our machines are here to last for years, and with a little maintenance, you can enjoy a smooth performance. Get in touch with us now to know our mini laser marking machine price.
5. What are the benefits of laser engraving?
Nowadays, you can carry out a lot of things using modern laser engraving and cutting technology. As a reputed supplier of laser machines, we have witnessed a massive revolution in the industry. From aircraft manufacturing to jewelry designing, laser marking technology has now found different applications. Besides, it also offers a lot of benefits. Some major benefits that you can consider are:
Contact-less marking on the multiple surfaces
Laser marking machines can be used to engrave or mark different information pieces on multiple surfaces, for example, wood, plastic, ceramics, metal, acrylic, and more. This feature of laser marking machines has greatly helped the users to attain high-quality marking for different products. The process involves applying focused light on the surface. And there is no need to hire more manpower.
This is a low-cost laser marking solution
Different marking solutions require special treatment. But with the laser marking, you can save the cost. These machines are designed to get easily integrated into the existing production line, and you can enjoy consistent printing. You can easily avoid the cost of repairing a die, repeated creation of a die, replacement of a printing die. SuperbMelt's mini fiber laser marking machine can be easily maintained without spending a lot of money.
You can easily prevent counterfeiting
Different illegal activities, such as duplication of genuine products, can be avoided using laser marking that is very challenging to remove.
Faster output
The modern fiber laser machines are very precise and can produce 100 percent accurate results. No matter what is the design of the marks or logo, the machine can complete the process within a few seconds or minutes. In general, the speed of a fiber laser machine can be as high as 6 to 8 m/s. The machines are quite easy to operate through the computer. The printing program on the computer will give better control over the precision as well as accuracy.
You can create permanent markings
For goods or products with a longer lifespan, fiber laser printing can be the best option. The laser marking is permanent and will not fade off so easily. We have seen many clients who replaced their traditional marking system with our mini laser marking machine as they found that other forms of markings on the products were getting off with time or during the transport.
Better readability
With the maximum level of precision of the fiber laser machines, now the laser marking can be made in a clean manner, and anyone can read it without any issue. In fact, small laser markings will appear clear on the surface. Numbers, elegant patterns, images, and more can be created in minimum size with better clarity.
In fiber laser marking, you don't have to use any chemicals for pre-or post-treatment. Buy it now and enjoy a cost-effective engraving procedure. Visit SuperbMelt now to explore the mini fiber laser marking machine price and place your order.
6. How deep can you laser engrave?
For better engraving, you can go for a deep laser engraving where you will use a highly focused light beam to engrave marks. Besides, you can use a pulsed fiber laser for deep engraving. Well, deep engraving and laser engraving are not two different things. Both are the same, but deep engraving will take more time, and it is deeper.
Furthermore, it includes pleasurable finishing requirements. A fiber laser marking machine can easily engrave through a few millimeters into different metals. You can easily leaser engrave around 500 microns. For the best quality mini laser marking machine for metal that can be used for deep engraving, you can trust SuperbMelt.
7. How do you remove laser marking?
Well, laser markings are permanent and very challenging to remove. However, there are some things that you can try to remove the marks without affecting the material's surface. For this, you need to laser the material around the area that has been marked. The primary idea here is to blast it to remove the material's texture. After that, you can polish the material for a smooth look.
This method can be an easier option for materials like platinum, silver, and steel. But when it comes to removing marks from gold, you may not get the desired results using this process. The reason is that the quality of the jewelry pieces will vary when you move below the surface. In such cases, first, you should remove the marks and then plate the item again to attain the original quality as well as looks.
8. What is fiber laser marking machine?
In this modern and technologically advanced world, the chances are that you will find a fiber laser marking machine in different industries across the world. Well, the major reason behind this is a mini portable fiber laser marking machine can produce different wavelengths. This single machine can be used for different purposes, such as texturing, marking, cutting, cleaning, welding, engraving, and more.
This machine can be found in areas such as telecommunication and medicine. The fiber laser marking machine comes with an optical fiber cable. As a result, you can enjoy high-quality and precise printing compared to the other type of laser marking machines. On the other hand, the fiber laser marking machines tend to create a small footprint, high electrical efficiency, low maintenance, and the cost of operation will be low. For more detail on a fiber laser marking machine, you can always get in touch with SuperbMelt.
9. What is CO2 laser Marking?
Talking about the CO2 laser marking, the machines function based on a carbon dioxide gas mixture. Such marking is used for non-metallic materials as well as plastic. The machine produces a good quality beam, and that's why they are the most widely used laser machine types. Compared to the fiber laser engraving machine, CO2 laser machines engrave with low intensity.
If you want to enjoy high-speed precision laser marking, using a CO2 laser marking machine can offer you the desired results. CO2 laser marking can be used in alcohol, drug and food packaging, electrical appliances, electronic components, PVC pipes, and more. Besides, such marking is good for product identification.
10. Can a laser engrave metal?
Thanks to the rapid technological advancement in this field, now you can use a fiber laser marking machine to engrave metal. There are different rings, like steel, silver, or gold, and most of them come with a mark. That clearly suggests that you can mark steel. When it comes to engraving metal, you can use two options.
One option is using a diamond tip engraver. This method works faster. However, the most reliable option is to use a mini laser marking machine. Using this machine, you can automate the process, and there will be no space for errors. The engraving quality will also be much better than a diamond engraver.
11. What kind of laser can mark metal?
Well, a mini type fiber laser marking machine can easily mark a metal. However, you should choose the laser power based on the process. As per the experts, around 50 watts of fiber laser power are required for metal laser engraving. You can use forty watts of laser power for direct laser marking.
12. How do you use a laser mark?
A powerful laser beam, when it hits the material, develops a reaction, creating a permanent mark. Laser marking is quite popular in different industries, such as jewelry, garment, pharmaceutical, metal, and more. Some of the most common types of laser marking are coloration, foaming, annealing, laser ablation, engraving, and more. A fiber laser marking machine can be used for the best results.
13. How do you laser mark on stainless steel?
To create good quality marks, like data matrix codes or logos on the steel, you need to use a technology that will not remove the chromium oxide layer from the steel's surface. For that, only one engraving technology will be able to create a permanent mark on steel. This is called laser annealing, and for that, you can use SuperbMelt's fiber laser machine.
This method alters the steel beneath the chromium oxide layer. During the process, oxygen moves below the surface and creates marks. These machines are very safe to use and can offer an efficient marking process. To get one under your budget, you can check out the mini laser marking machine for sale by SuperbMelt.
14. Is fiber laser better than CO2 laser?
If you are looking for a better way to mark metal, you can always use a fiber laser. But to mark different organic materials, such as cardboard, wood, textile, and more, you can use a CO2 laser machine. The primary difference between these two machines will be the wavelength. Let's talk about them in detail.
Fiber laser machine
Different studies have proved that fiber lasers are perfect for high-contrast laser marking, for example, engraving, etching, and metal annealing. These machines can create small focal diameters, and that's why they are a perfect choice for the permanent marking of barcodes, data matrices, and serial numbers.
On the other hand, these machines are good for product traceability as well as for identification applications. Another best thing about the fiber laser machines is they are maintenance-free machines. In fact, a mini laser marking machine can run for more than eight years. Besides, you will find them smaller than the CO2 models.
Besides, as they are energy efficient, the machines will use less power compared to the CO2 laser machines. The demand for a fiber laser machine is now growing for multiple industrial applications, for example, for permanent marking to remove paint, rust, oxides, and other such contaminants. The cost of the machine will vary based on the industrial applications.
CO2 laser machines
For marking non-metallic materials, such as textile, wood, stone, glass, and acrylic, one can use a CO2 laser machine. These machines are also used in food packaging, pharmaceutical, mobile communication gadgets, PVC pipes, building materials, integrated circuits, and more. If you are looking for a machine to cut thicker material, then the CO2 laser will be an indel option.
It has been seen that these machines can offer faster processing, better straight-line cutting, and a smoother surface while cutting a 54 mm material. However, CO2 machines utilize more power compared to the fiber laser machine, so your overall cost of operation will be more.
So, it can be concluded that each laser machine comes with its unique pros and cons. CO2 laser technology is very old, and the modern laser marking technology is fiber laser marking. Besides, the modern fiber laser machines can also mark wood, glass, and more materials. So, instead of spending your money on a CO2 laser machine, it will be better for you to use a mini laser marking machine manufactured by SuperbMelt.
15. What is difference between CO2 laser and fiber laser?
A fiber laser and CO2 laser are different, and the results can also vary. If you want to laser engrave the organic materials, then you can use a CO2 laser machine. Well, don't think that a fiber laser will not be a good choice for this. But you need to choose based on the task. When it comes to laser engraving the metals, then you can use a powerful fiber laser machine.
Such a machine can produce high-power CW. This is an important factor to consider while using materials such as plastic or rubber. One of the major differences between them is the wavelength. For instance, the wavelength in a CO2 laser can be around 10,600. And a fiber laser can create a wavelength of 1,060. To enjoy more benefits, you can always go for SuperbMelt's fiber laser marking machine.
16. Can a fiber laser mark granite?
No matter whether you are using ceramic, concrete, marble, granite, or Corian tiles, you can laser mark them using a mini portable fiber laser marking machine. The machine works very fast, and you can create the desired designs on granite within a few seconds.
17. Can fiber laser mark wood?
If you are wondering if you can use a mini laser marking machine to engrave or mark wood, then the answer is yes.  For non-organic material, using a fiber laser will be a good option. Well, they have the ability to engrave through hard materials.
18. How do you fix laser marking mistakes?
Developing mistakes during laser engraving is very common, and you don't have to worry about that as those mistakes can be fixed. Small mistakes can be easily fixed through a slightly bigger design. If the mistake is a little big, then such mistakes can be polished or sanded out. Some laser marking mistakes can be fixed by using cement, casting resin, or wood filler, based on the materials.
19. Can fiber laser mark glass?
Yes, the mini fiber laser marking machine offered by SuperbMelt can easily mark glasses. The process is also very easy. You can begin by adding a rotary attachment to easily rotate the glass during the process. Set up the design and then send that to the machine. The machine will now beautifully engrave the glass. Well, you can use a CO2 laser machine to mark glass, but when it comes to quality laser engraving, a mini fiber laser marking machine will be a perfect option for you. Buy it now.