G

old Laser Welding Machine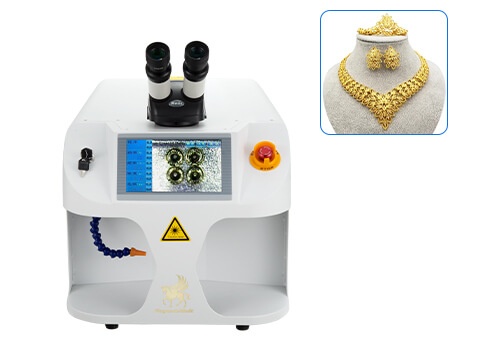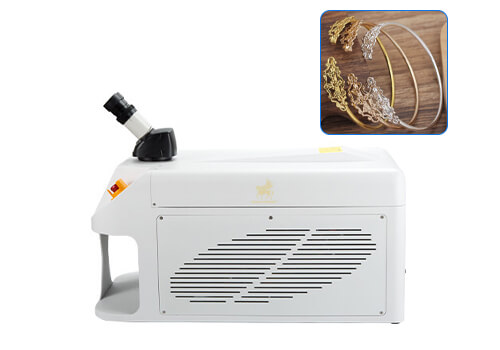 Superbmelt gold laser welding machine is used to weld and repair metal pieces together. The gold laser soldering machine is suitable for welding base metals, karat gold, sterling silver, platinum, palladium, etc. 
Superbmelt gold laser welding machine welds metals at a wavelength of 1064nm. This makes it suitable to weld the smallest parts efficiently. The gold jewellery laser welding machine performs a clean and fast welding process. Superbmelt laser welding equipment is equipped with a microscope and camera system that allows you to aim and control the welding process perfectly. The maximum output power required for welding is 150W and the maximum pulse energy of 80J. The gold welding machine is very easy to use and has a long service life. 
Superbmelt gold laser welding machine is used in jewellery, dental, medical industries, etc. At Superbmelt, we provide you with the best laser welding machine. Contact Supermelt today for high-efficient laser welding machine.
Parameters
| | |
| --- | --- |
| Model | SPB-150WB |
| Wavelength | 1064nm |
| Max output power | 150W |
| Max pulse energy | 80J |
| Pump source | Single lamp |
| Pulse width | 0.1-20ms |
| Pulse frequency | ≤50Hz |
| Aiming and positioning | Microscope + camera system |
| Application | Welding and repairing various precious metal trinkets |
| Host power consumption | ≤5KW |
| Electricity demand | AC220V±5%/50Hz |
| Cooling system | Water cooling + air cooling |
| Dimension | 660x385x435mm |
| Weight | 49kg |
Features & Benefits
W

hy SuperbMelt Gold Laser Welding Machine

Professional R&D Team:
Over 15 years R&D experience in gold machinery with a top engineer team supported

High Quality:
Only choose famous brand main electric components for production

ISO CE SGS Approved:
Professional certification bodies certify that the machines are of high quality
Any Question About SuperbMelt Gold Laser Welding Machine
Gold Laser Welding Machine Buying Guide
Chapter 1:
Do You Really Know That Gold Jewelry is Welded?
When you are shopping for a bracelet or other gold jewelry piece for any special occasion, the last thing you may think of is jewelry. Well, welders and jewelers are quite common, that you might realize. They use a higher level of heat to join or bend metals.
A successful welding process is important for them to attain an excellent level of success in the industry.  Remember that what used to be a novelty a few years back has now become a crucial thing for the jewelry retailers as well as the manufacturers who want to be very profitable.
Every male, female, and individual loves jewelry. Have you ever considered understanding the process of jewelry production? Want to start your own jewelry production line? If yes, you will have to know about the welding process. Speaking about jewelry welding, this is the crucial process used to design jewelry pieces utilizing different precious metals.
The availability of the best gold laser welding machine in the industry has enabled an efficient and faster jewelry welding and designing process.  But earlier, the process used to carry out manually, and that took a lot of time. However, with time, advanced and automatic mini laser welding machine was introduced in the market. Such machines have simplified the welding process.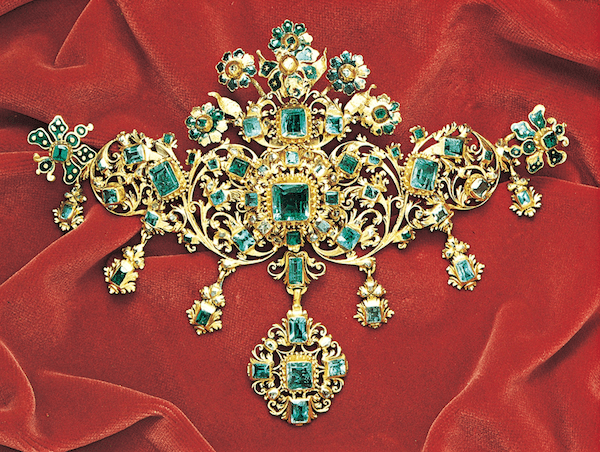 Are you planning to buy a Jewelry laser welding machine for your jewelry shop? The process can be a little confusing as you will find a lot of options in the market. However, to help you out in this, here we have written down some important information that will help you in simplifying your buying process. Have a look.
1.1, The Historical Development of Gold Welding
Welding, the latest metalworking trades in the world, can trace the historical development back to ancient times. For instance, the first case of welding was detected in the Bronze age.  During that time, small gold circular shape boxes were developed by the pressure welding method. As per the historical data, those boxes were developed around 2000 years ago.
Speaking about the Middle ages, during that time, blacksmithing art was developed where welding work is carried out through hammering. The period of 1878 to 1904 witnessed a massive discovery as well as inventions pretraining to welding.
Why? Well, that was the period when gas cutting and welding were introduced. As per the information, Arc welding with metal arc and carbon arc was developed at that time. Besides, resistance welding emerged as a popular joining process.  
Well, there is no such evidence that can provide that who first invented the process of metal welding. However, it can be said that ancient Egyptians knew about this around 5000 years back. How? Well, you must have heard about Troy. This is an excellent example of metal welding.
With time, the process of welding kept improving and became more powerful and sophisticated from generation to generation. Talking about a fantastic achievement, that can be attributed to the ancient Romans as they welded 400 KM long water pipes with the withstanding capacity of 19atm.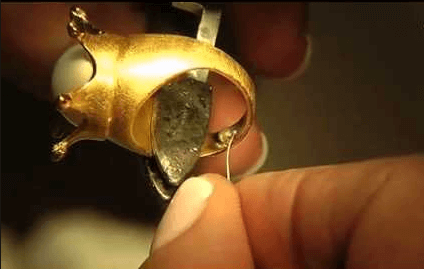 The 1960s- The Process Witnessed A Great Revolution
During the 1960s, the welding process gone through a massive revolution. During that time, the welders used another variation of welding using inert gas with small amounts of oxygen. The process led to spray-type arc transfer. The current can be switched from a low value to a high value or vice-versa at the desired rate.
After introducing the CO2 welding method, another new variation was introduced, and that variation utilized a particular type of electrode wire. Speaking about this wire, the wire had a tubular shape and came with a fluxing agent.
That process of welding was named Dual shield. As per the data, the process was originally invented by Bernard in 1954, but it was legally patented in the year 1957 as that year, the National Gas Company reintroduced the method.
In 1961, the Arcos Corporation introduced a new vertical welding method named Electrogas. It used equipment developed to be used for electroslag welding. However, that employed a high-quality flux-cored electrode wire and gas shield. As there was no slag bath involved in the process, the welding process was an open arc process.
In 1957, Gage developed a plasma arc welding machine. Speaking about this welding process, it utilizes a uniquely developed constricted arc that develops arc plasma having a much higher temperature than the arc made of tungsten material. The welding machine is used for cutting, gouging, and spraying.
Another new welding process called the Electron Beam Welding Process was developed in France by J.A. Stohr. The method uses a powerfully focused electron beam to produce heat in a vacuum chamber. The machine first came into the limelight on 23rd November 1957.
More Recent Developments
A welding process called Friction welding that used speed as well as upset pressure to produce friction heat was introduced in the Soviet Union. This is a specialized welding process and can only be used where similar parts it to be welded. The process is very expensive and is called Inertia Welding.
One of the newest welding processes is laser welding. The interesting fact about this is that the laser used by a jewelry laser welding machine was first developed by the Bell Telephone Laboratories and used for communication devices.
However, following the reason for the massive concentration of energy in a tiny space, the laser turned out to be a powerful source of heat. Then experts used the laser to cut both nonmetals and metals. The technology has now found welding applications in different industries, such as metalworking, automotive, aerospace, jewelry can more.
The welding technology is now improving at an incredible speed, offering the users to use a portable laser welding machine that can be brought under the budget. Besides, such machines produce 100 percent effective results.  If you are interested in setting up a jewelry-making business, then it will be better for you to buy a gold laser welding machine.
1.2, In Which Cases Should Jewelry be Welded?
Laser welding is the most advanced development in the jewelry industry. With time, it is now receiving notoriety in the industry. If you look at the historical data, you will find that jewelry manufacturers have been using the welding method to come up with a perfect aesthetical finish.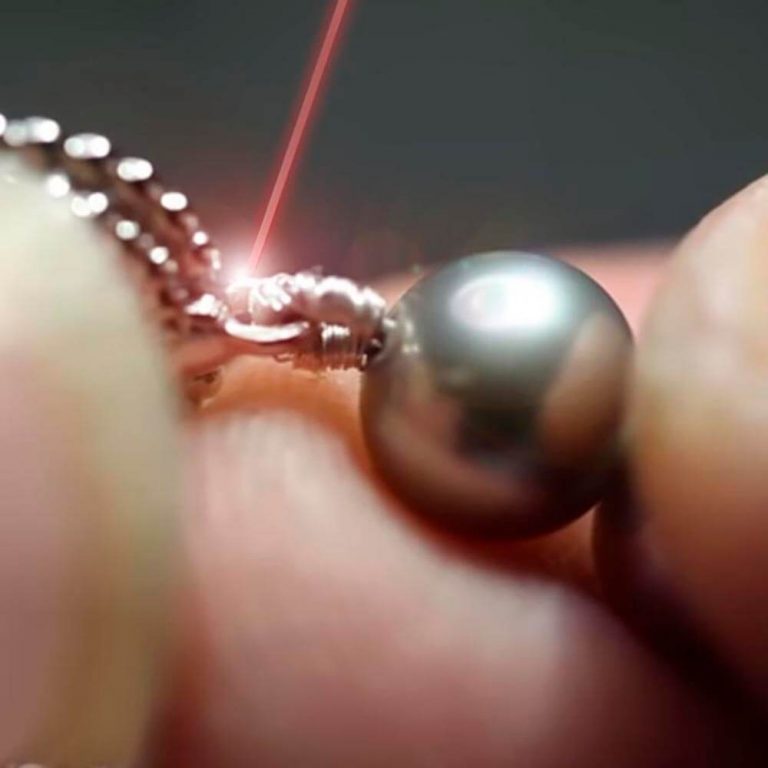 Now, the demand for a laser beam welding machine or portable laser welder has gone up. Before buying the machine, it would be better for you to know about the cases where you can go for a jewelry welding process. Let's talk about this in detail.
You can get a high-quality laser welding machine through a laser welding machine for sale, and that can be used to deal with the issues like porosity in a finished product or raw casting. Using the laser source, you can correct the porosity level in the jewelry pieces by combining different metals to that particular porous area. This will not affect the other parts of the jewelry pieces.
What's more? An automated laser welding machine can be used to solder, notarize and weld different pieces of jewelry items that can't be done through the traditional solder or torch techniques. As per the experts, such machines offer a reliable solution to repair cast jewelry pieces quite faster and easier.
By integrating this method into your jewelry production line, you can save a lot of time as well as money. There is no need to worry about the recasting process. You can use them for different metals. As per some studies, a laser beam welding machine can be used to weld
With time and changing requirements in different industries, jewelry laser welding machine is getting popular and becoming a crucial part. The machines have provided them with a localized and precise welding point. As a result, you will not encounter any damage.
These advanced machines are designed to produce the precise heat level to let you complete the repairing and welding tasks comfortably. Although it can be said that the mini laser welder is not a permanent replacement for the traditional jeweler methods, such as fusing or soldering using a torch, most modern jewelers are now using this to save cost as well as time.
1.3, How to Produce jewelry to be Welded
Jewelry welding or fabrication is a time-consuming process and is generally fabricated by combining different precious metals by welding and soldering them into the correct position. Different components are used in the process, such as cages, prongs, and more.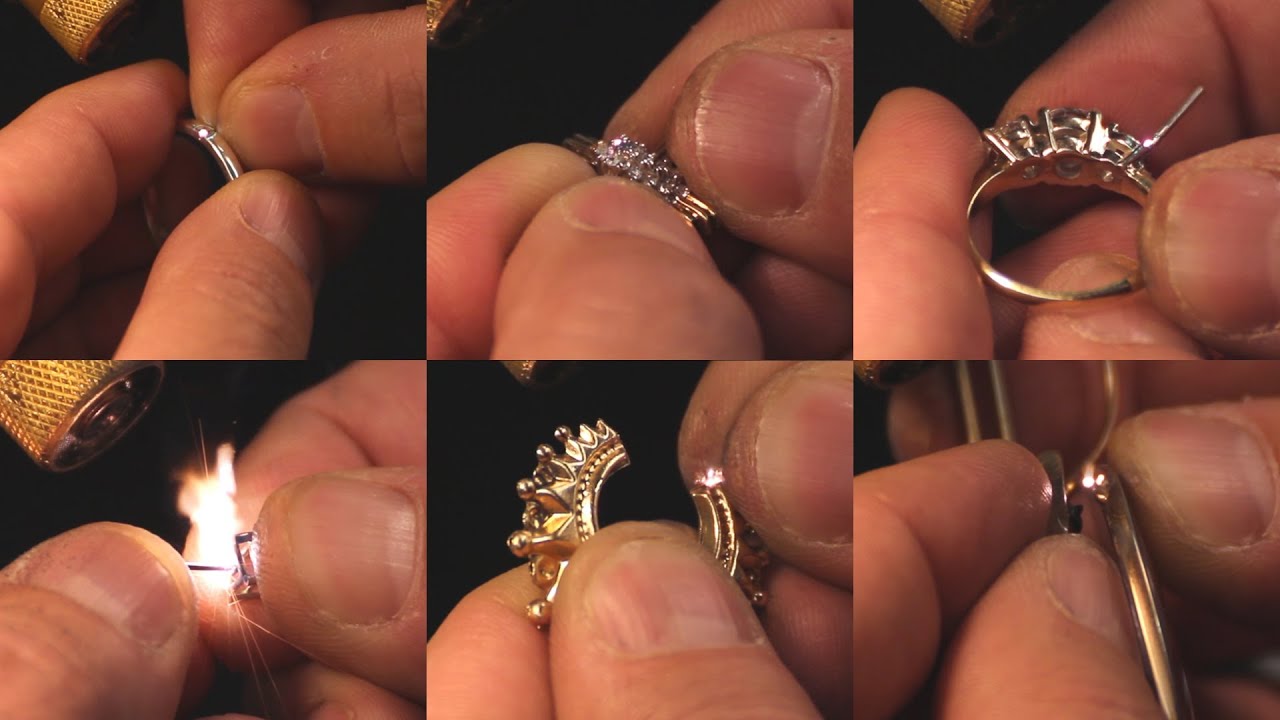 Before fabricating, make sure that the metal you want to solder fits perfectly and a perfect bond can be made. Then, place the metal pieces on the firebrick and add a little bit of flux to the area that to be soldered. Now, you need to apply the torch to heat the solder point faster. Besides, you need to develop the required level of skills to carry out the process, or else you can damage the product. What's more? Develop patience and steady hands.
Fabricating jewelry pieces may look very complex, but when you have the best gold laser welding machine, you can get it done within a few minutes and quite precisely without damaging the ornaments.
Chapter 2:
Tools on the Market for Welding Precious Metals
Welding metals consist of a combination of blacksmith and jewelry-making methods. Before you can start welding, you need to develop the knowledge and skills of welding and forging different precious metals.
Besides, for a perfect welding activity, you should have essential safety gear and equipment. For example, soldering irons, soldering tips, soldering accessories, and more.
However, nowadays, you can use a gold laser welding machine to weld various precious metals faster and effectively. Let's talk about the welding methods in detail.
2.1, What to Prepare Before Welding Jewelry
When welding gold, silver, or other metal, there can be a few variables based on what is being welded. However, for most of the parts, you will have to follow the same sets of steps that you follow every time you weld metals.
First of all, you will need a safe area for the operation. Make sure that the area is well-ventilated. Some other essential items that you may need are a pair of copper tongs, a paintbrush, flux, and more.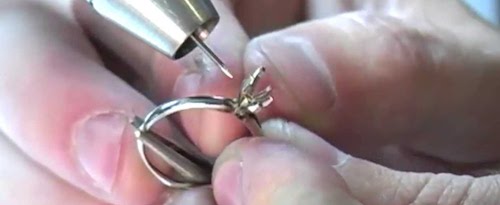 Carefully buy the welding tools and equipment. Check the catalogs, understand your budget and review the suppliers to get the best-quality tool. Some of the essential tools that you can get a high-quality portable laser welding machine, hammers, tongs, hydraulic press, tweezers, and more.
After setting up the equipment and tools, design the jewelry piece that you want to make. Cut the jewelry components out of the silver or copper sheet. You can use hammers or a rolling mill to create impressive patterns or images.
After that, you will have to cut the design out of the sheet and utilize the hydraulic press machine to shape the sheet metals based on the design.  
Now use the welding machine to combine the parts. A copper supports a higher annealing temperature compared to silver; you should heat the copper first. Using a tweezer, drop the pieces into a jar of water. If you want to weld the part, you can repeat the steps again.
2.2, Different Industries Apply Different Methods
Over half of the American products developed need welding. But, the word 'welding' mainly applies to many different tools and processes used to connect metals. With nearly 30 different welding processes available in total, it is easy for anyone to get confused.
Forge welding was the sole process used towards the end of the nineteenth century until both oxy-fuel welding and arc welding came into existence. Global warfare during the beginning of the twentieth century was a significant reason behind the creation of brand-new welding methods that we're dependable and cost-efficient.  
Rudimentary processes such as SMAW (Shielded Metal Arc Welding) gained eminence and remain popular even today. From this point, FCAW (Flux-Cored Arc Welding) and MIG (Gas Metal Arc) were developed. Then, advances in the welding methods were made throughout the twentieth century, with robot welding and beam welding being used in industrial settings.   
Now, let's talk about different industries that are using the metal welding process. The process is quite popular in various large-scale industries.
Aerospace Industry
As welding is an effective method of fusing various metals, the aerospace industry is using this quite extensively. It may be noted that aerospace engineers used welding to develop the first commercial aircraft.
In this industry, gas welding was a common production method. In some cases, this welding method is still used. But the method has been replaced by electric arc welding. Nowadays, engineers used plasma arc welding, TIG welding, electric resistance welding, and MIG welding for precision work and joining sheeting.
Well, if you are looking for a cost-effective welding method, choosing a portable laser welder or mini laser welding equipment will be the best option for you. Using such machines, you can produce controlled, concentrated, and adjusted laser beams to weld the parts effectively and efficiently.
Automotive Industry
As welding offers a robust and superior quality bond, even between thin metal sheets, it is perfect for joining aluminum sheets with different levels of thickness on the manufacturing line.
With time, desktop laser welder or laser welding is getting popular across car manufacturers as it offers a cost-effective production process. However, most of the vehicles need hundreds and thousands of welds. As a result, metal or thermoplastic welding will be a significant element in the global automated industry.
Manufacturing Industry
You must have heard about additive manufacturing. This is a process that is generally carried out using a laser welding system. Mass production of different things, such as computer components to machinery coils, welding is required. Its cost-effectiveness and speed make it a perfect solution for mass production.
A laser spot welding machine is quite versatile. As the manufacturing industry utilizes a large spread of metals, this flexibility means laser welding is very important in this industry. As per some studies, around 60 percent of all welding work is manufacturing-based.
Additive manufacturing utilizing laser welding technology can be divided into two different technologies, for example, laser metal fusion and laser metal deposition.
From computer parts to furniture, mining machinery, to agriculture tools, laser welding can significantly enhance your production line. So, get a machine from the laser welding machine for sale and get ready to take your production capacity to a whole new level.
Construction and Infrastructure
The welding process was developed to joining different non-ferrous metals, for example, aluminum. In the global construction industry, even though workers utilize steel, laser welding is extensively used for steelwork.
As per some studies, more than 60 percent of steel manufactured globally is used in the construction of residential as well as commercial buildings, there is a growing demand for laser welding on the construction site. Apart from this, welding is a perfect way to repair broken tools and machines.
In this industry, GTAW- Gas Tungsten Arc Welding also known as TIG- Tungsten Incest Gas welding, is the arc welding process that utilizes a consumable tungsten electrode. Flux-cored welding is widely used in this industry.
Some construction companies use shielded-metal arc welding, which is a little messy, but they find them cost-effective. However, GTAW is quite popular among all. You can use this for copper, magnesium, and aluminum alloys.
However, you can use a portable laser welding machine in your construction projects for faster and stronger welding results.
Railroads
Welding is a crucial part of the railroad industry. Well, when steel trails were first introduced around 100 years ago, welding was used to join the rails. Shot welding was an ideal form of spot welding developed in the year 1932. It was used to fuse the steel rails together. America's first diesel streamline train, The Pioneer Zephyr, was developed by the Budd Company. This was a company that introduced the shot welding method.
Electronic Industry
Seam welding and spot welding of metals using lasers is very precise and enables the manufacturers to join small welding sports as well as fine welding seams of miniaturized.
Most of the portable laser welding devices are designed and developed to be used for different voltage-sensitive applications in the electronic industry. As a result, 100 percent precise manual and automated welding work can be carried out on different electronic components. Besides, while using the machines, you don't have to worry about thermal stress, heat damage, and complex electrical component manufacturing.
On the other hand, a mini laser welding machine offering high-quality welding can increase the lifespan of the produced electronic parts. Some of the significant welding applications are industrial assemblies, electronic components, pressure-sensitive hermetic, and more. As you know, laser welding does not need any filler material; it will also help you in lowering the cost.
Jewelry Industry
Generally used by casting houses, a jewelry laser welder has the capability to repair porosity in jewelry casting. Retail jewelers are now using the machine while repairing chains and damaged connections, for example, hinges, prong re-tipping, ring-sizing, and more.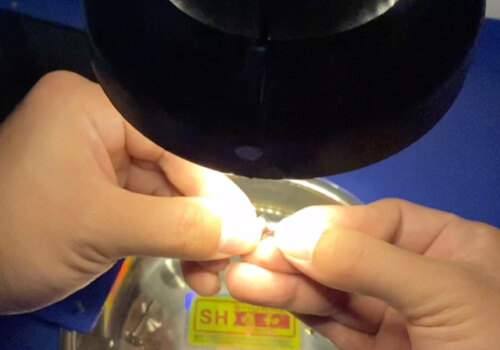 As the gold laser welding machine is designed to produce a laser that focuses a higher level of heat on a small area, there will be no transfer of the heat to other parts or stones. Welding can now be completed cleanly and quickly.
These advanced machines have made it easier to complete the jewelry repair works that once required disassembling pieces, removing the stones and more. The laser beam welding machine is used for various delicate repairs, and you don't have to worry about damaging other parts. You can now repair bridgework without using solder.
In general, the global jewelry industry is a little slow to embrace new technologies. However, with laser welding technology now firmly introduced in the industry, the jewelers' capabilities have increased. They can now create their unique creative designs. Besides, with the advantages that this welding technology has brought to jewelers, in the future, people can see uniquely designed jewelry pieces.
If you have a jewelry shop and want to increase the production level, don't think much and get a ring welding machine. However, if buying a perfect machine is getting a challenging task for you, you can always choose SuperbMelt. Furthermore, you can check the portable laser welding machine price offered by us, and you will find it comparatively lower than others.
2.3, Different Methods Are Needed for Different Metal Jewelry
2.3, Different Methods Are Needed for Different Metal Jewelry
When you begin with welding, it can be straightforward to get overwhelmed by the massive amount of information available for this. Well, it can be a little challenging to start your journey to welding works without understanding the different types of welding methods that exist.
While some welding methods produce clear beads that don't require much cleanup, some offer the opposite result. So, let's discuss the welding types and understand which one will be the best for you.
TIG welding method
TIG is also known as GTAW- Gas Tungsten Arc Welding is an arc welding process that utilizes a tungsten electrode to transfer the electric current to the weld pool. The welding process needs a shielding gas, like argon, to protect the weld metal from possible atmospheric contamination.  This welding method is suitable for thin welding sections of stainless steel as well as non-ferrous materials.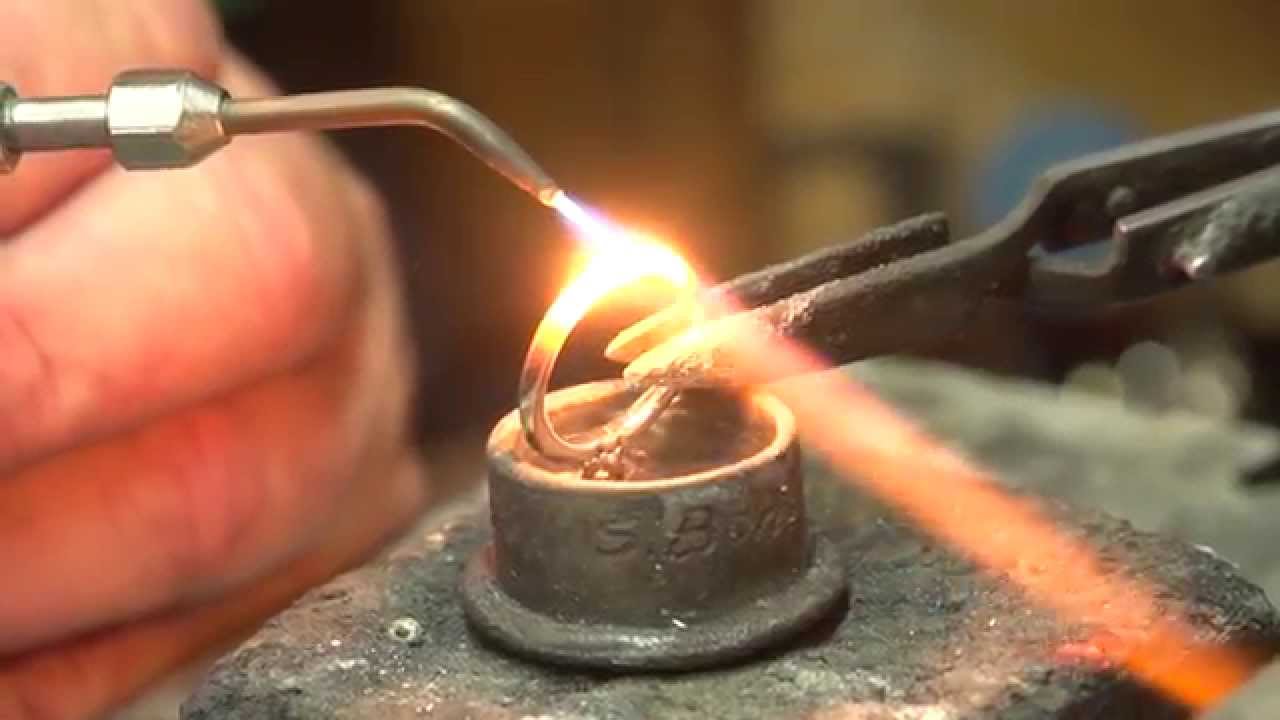 FCAW
FCAW- Flux-Cored Arc Welding is a little similar to MIG welding. Here, a wire that works as an electrode and a filler metal is generally fed through the wand. For FCAW, the wire comes with a flux that produces a gas shield. This welding method is ideal for heavier and thicker metals as this is a high-heat welding method.
SMAW
SMAW- Shielded Metal Arc Welding was first introduced during the 1930s. As this is easy to learn and simple, it has remained a widely used welding method. But you can't attain the neatest welding results from this method. Besides, after the work, cleanup is compulsory. Here, an electrode stick works as filler metal. As this doesn't function on gas, you can use this process for outdoor purposes.
MIG Welding Method
MIG is an arc welding process where the electric arc forms between the workpiece and a consumable mig wire that heats these metals, causing them to melt and then form a melted metal puddle that later joins together. Under this process, the heat zone is generally blanketed with one type of shielding gas which shields the welding puddle from contamination.
Plasma Arc Welding
This can increase the weld precision. The process is similar to GTAW, but it utilizes a different type of torch, and you can easily attain a higher level of temperature. Here, gas is generally pressurized inside the wand produces plasma. After that, the plasm is ionized, turning it conductive. As a result, the arc is created, generating heat to melt the metals. You don't need any filler in this welding process.
Laser Beam Welding
One of the newest additions in the welding process is Laser Beam Welding. Under this method, heat is produced by a powerful laser beam. The beam then heats the metal and melts it to join different parts made of other metals. This method is very fast and cost-effective. Besides, laser beam welding is quite popular in different industries, especially in the jewelry industry, where there is a huge demand for a gold laser welding machine. If you are looking for a good-quality jewelry laser welding machine, you can contact SuperbMelt.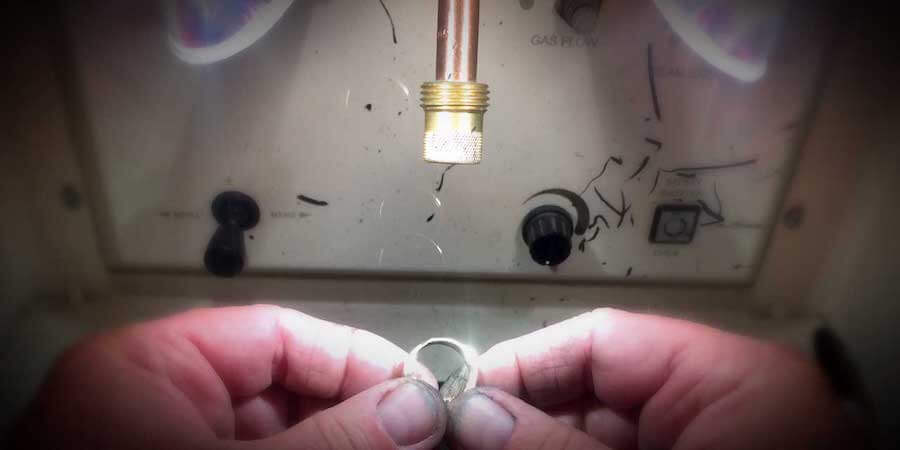 2.4, Comparison of Jewelry Welding Methods
Among all the available welding methods, you will find laser welding very effective and clean. The mini or portable laser welding machine is compact in size and can be used to weld different precious metals to make unique and beautiful jewelry pieces. It may look a little complicated, but the process is straightforward. Within a few seconds, the machine can produce solid welds to join metals.  
Equipped with the latest technologies and features, the gold laser welding machine creates a constant laser beam that can be easily controlled by the users. Compared to other welding methods, laser welding is cost-effective, cleaner, faster, and more straightforward.
Using this machine, you can easily laser-welded different metals, such as sterling silver, platinum, karat gold, all base metals, and more. The machine is user-friendly. So, what are you waiting for? Check the jewelry welding machine price and place your order now.
Chapter 3:
Why Do You Need a Gold Laser Welding Machine to Weld Your Jewelry?
3.1, Advantages of Laser Welding Method for Jewelry Compare to Other Methods
All most all jewelers have some expectation about how a gold laser welding machine may or may not help them in creating jewelry pieces. However, after using the machines for a few days, they inform that the laser welding machine offers much more than they originally assumed.
So, it can be said that with the right type of gold welding machine, jewelers can witness a dramatic change in time as well as money spent on the new process. Talking about some significant benefits of using laser welding, these are:
Optimal shaping
Eliminates the requirement for solder materials
There is no need to worry about the color or karat matching.
You can avoid pickling and fire scale
Offers 100 percent accuracy for neat and clean welded joints
The machine is small, powerful, and super easy to use.
3.2, With Laser Welding, You Don't Need to Spend Extra Time Preparing for Work in Advance
There is no doubt that laser welding technology has dramatically revolutionized the jewelry industry. Now there is no need to go for those time-consuming jewelry welding processes when you can complete the task within a few seconds using a jewelry welding machine.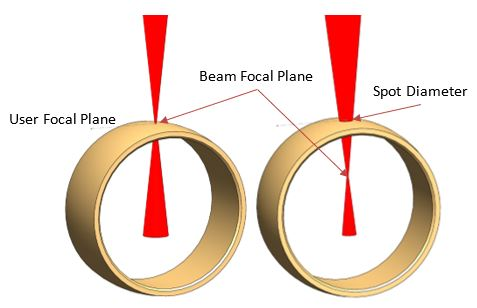 The advanced laser welding equipment can be used for multiple tasks. For example:
Titanium welding applications
To assemble diamond tennis bracelets
Repair most types of jewelry as well as eyeglass frames
To resize rings and stone settings
Assembly casting, findings and stampings, and more.
During the laser welding process, the area adjacent to the welding spot doesn't melt. The heat source is 100 percent precise and lets you weld metal in very close proximity to parts without damaging the materials. Due to this focused laser beam, it will not anneal clips or springs.
When it comes to repairing porosity in jewelry castings, you can always trust a laser welding machine. So, get this machine now and get ready to witness a faster, cleaner, and safer metal welding process.
SuperbMelt offers a mini laser welding machine that comes with a high-quality ceramic condenser cavity. The machine is temperature and corrosion-resistant. Our machines can work for around 8 to 10 years without developing any severe issues.
Chapter 4:
How to Choose a Laser Welding Machine?
4.1, What should be Paid Attention to When Purchasing Jewelry by Welding Machine?
Some of the significant benefits of using a laser welding machine are precision, speed, durability, automation, and flexibility. However, to enjoy all these benefits, you need to choose a suitable portable laser welding machine. To choose the best machines, you need to consider the features of the machine.
For example, whether you should go for a continuous or pulsed laser. You will find laser welding machines with two major types of lasers, i.e., a continuous laser or pulsed laser. Speaking about the pulsed laser, this is perfect for metals that are thin and light.
This will prevent them from being melted or deformed. The pulsed laser is widely used to weld razor blades, gold jewelry chains, and more. On the other hand, the continuous laser is used to weld thick parts. This type of laser is quite effective on refractory metals.
Besides, you need to choose a machine based on the configuration. Most of the machines come equipped with three different types of configurations, such as manual configuration, automatic configuration, and semi-automatic configuration. The selection of the configuration will depend on your production capacity.
Apart from the primary features of the laser spot welding machine, you should not forget to consider some other factors while buying the machine. These are the cost of the machine, reputation of the machine's manufacturer, durability, materials used in the machine, and more. When you are with SuperbMelt, you don't have to worry about choosing the best mini laser welder as we are quite popular for that.
4.2, What Kind of Gold Laser Welding Machine is Suitable for your Needs?
While buying a laser welding machine, there are certain parameters you need to consider. Some of them are:
This means how many pulses the machine can produce in a second. The laser pulse frequency is measured in Hz. Make sure the laser energy produced by the machine is enough to melt different metals.
If the power density level is good, the surface layer can be heated to the required boiling within a few seconds. High power density is suitable for material removals, such as carving, punching, and cutting. In conduction laser welding, the power density of 104 to 106 W/cm2 would be a perfect option.
This is a significant problem to check in a laser welding machine, especially in the case of wafer welding. If the laser beam intensity is very high, there can be around 60 to 80 percent energy loss.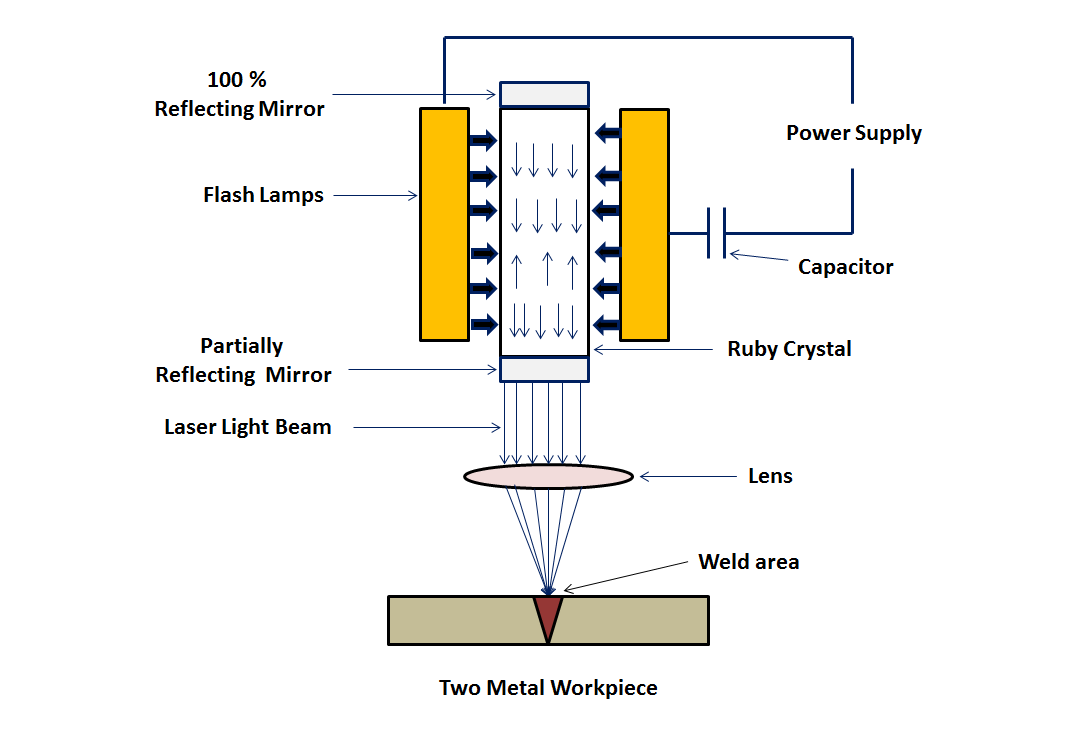 As the market has different models, you may not be able to choose a suitable machine under your budget. However, when you are with SuperbMelt, you can forget these things as we offer the best mini laser welding machine, or you can say portable welding machine with various useful features. For example:
Maximum welding accuracy to weld smaller parts without dealing with any error.
Requires low heat, and there will be a lower level of distortion of the machine's components.
It can be used for the constant welding process.
Supports 1064nm of wavelength, 80J of maximum pulse energy, microscope and camera system aiming and positioning system, and more.
It comes with both air-cooling and water-cooling features to keep the machine cool while using for hours.
It can be used to create high-strength welds.
There is no need to use any filler materials.
Get the gold laser welding machine from SuperbMelt, and you can enjoy a faster, cost-effective, and neater soldering process.
4.3, What Parts are the Core of Laser Welding and How to Maintain Them?
Like other electronic devices, the laser welding machine also comes with multiple parts to offer you better operation. Remember that the viability, durability, and efficiency of the parts will determine the proficiency of the laser welding machines.
For example, the laser beam source. Some machines come with a fiber laser source. The technology is based on a thin and sharp beam that lets penetrative and continuous work be done. The fiber laser can easily penetrate thick metal sheets. On the other hand, the average efficiency level can be around 30 percent. Therefore, a machine that has a fiber optic cable can offer an effective welding process.
On the other hand, you also need to consider the focus optics that can influence the laser welding machine's operation efficiency. The fiber optic perfectly transfers the laser beam to a focused head. There the beam collimates before being applied on the spot.
Besides, you should not forget to check the pulse width and pulse power while buying a portable laser welding machine. The power unit is measure in watt, and the density will influence the weld penetration.
So, it is essential to check the core parts of the machines before placing your order. Well, at SuperbMelt, we have mentioned all the technical features and parameters of our mini gold welding machine so that you don't have to search here and there. Well, if you still have some doubts, then please feel free to get in touch with us now. We will love to guide you in this.
What can material be laser welded?
The mini laser welding machine is generally used to join different metals as well as thermostatic items. If you are looking for a list of items that can be used laser welded, well, here is the list to consider. Our jewelry laser welding machine can be used to weld copper, stainless steel, aluminum, Ni-chrome, nitinol, Inconel, silver, gold, Kovar, mild steel, beryllium, and more. As one of the leading jewelry laser welding machine suppliers, SuperbMelt offers top-quality automatic laser welding machine that will match your requirements.
Does welding weaken metal?
As per different studies, welding can weaken different metals, such as steel. This generally happens in the HAZ or Heat Affected Zone while welding metal at a high temperature. It may be noted that metal weakening with welding is quite common. But the process is safe.
Does welding require additional metal?
Yes, while welding, you will need different metals. Speaking about welding, it is a widely used fabrication process that is used for different joint materials, for example, thermoplastic and metals. When heat is applied, the parts melt, and when you cool them, it leads to fusion, joining the materials. Remember that welding is different from soldering and brazing. However, the process is very safe. While welding, you can also add filler material to make the joints stronger.
Where is laser welding used?
A discussed above, laser welding is the process of joining different materials, and as the name suggests, the process uses a laser beam. Due to its some valuable benefits and faster process, laser welding is quite popular in different industries, including construction, electronics, jewelry, dentistry, aerospace, and more. So, if you are looking for a good quality gold laser welding machine, then don't look here and there and get in touch with SuperbMelt now.
Where is laser welding machine used?
Well, it has various applications in different industries. However, the most common application is to join metals and thermoplastic materials. This welding process is quite famous for the highest level of accuracy, high speed, and lower level of distortion. So, if you have a jewelry shop, this machine can be handy. Using this, you can design as well as easily shape unique jewelry pieces based on your customers' requirements. So, get one now from SuperbMelt.
Can your laser welding machine aluminum?
If you want to laser weld aluminum, you can always trust our laser welding machine. The machines are designed to offer faster welding results, and the end result will be clean. Besides, the heat-affected zone will be very low, and the welding penetration range will be around 0.25.
How much is a soldering machine price?
The cost of the soldering machine will depend on the model you are buying and the features available in the machine. However, SuperbMelt, as one of the trusted jewelry laser welding machine suppliers, offers the best machine at affordable prices. In general, the cost of the machine can start from USD 5000. Therefore, we will suggest you check the jewelry laser welding machine price before placing your order.
What is the principle of laser beam welding?
Talking about laser beam welding, the welding process is called the fusion joining process. It involves the development of coalescence of different materials using the heat that generates from the concentrated coherent beam of light. The beam produces a high level of energy and welds the metal faster. Our laser welding machines are safe to use.
Which types of laser can be used in jewelry welding?
Well, you can use different types of lasers in the jewelry industry. However, some of the most widely used lasers are solid-state lasers, diode lasers, and gas lasers. For example, our jewelry laser welding machine utilizes an amplified light beam to create a robust weld with an invisible spot in a few seconds.
Can you mini welding machine with a laser?
Laser beam welding is utilized in mini weld machines. Using this, you can easily join large pieces as well as tiny pieces made of different metals. Besides, they can be used to join different thermoplastic items. As the machines are designed to produce the concentrated heat source, you will get narrow and deep material welding results. Just understand that operation process, and you can easily use the portable laser welding machine.
Does welding consume precious metals?
You can use the mini laser welding machine for precious metals as it doesn't consume precious metals. However, if the right configuration is not maintained, it can affect the output. On the other hand, if the setting is right, your output will be better, and you can use this for making jewelry from precious metals.
How strong is laser welding?
Compared to TIG welding, laser welding is high-speed, and it is 3 to 5 times faster than MIG welding in a different application. Besides, during the welding, you can use fillers made of different metals to increase the welding strength based on your requirements. So, when it comes to attaining a durable joint, you can always trust a gold laser welding machine. However, before buying the machine, check the portable laser welding machine price.
Does welding require additional metal?
As per the experts, welding doesn't need additional metal. Laser is generally used to polish or join different metals. So, the process doesn't require the use of any additional metals.
Laser welding is a safe and non-contact process that lets different metal parts be perfectly assembled using a powerful laser beam. This type of material welding is perfect for different applications that require better speed.
Besides, when it comes to attaining thin welding and the lower level of thermal distortion, it can use a laser welding machine. As discussed above, the ability to control the welding quality and the speed of the welding process make the machine a widely used technique in different industries, like the automotive, toolmaking, medical industry, and electronic industry.
After going through the above-mentioned data, you have all the required information that you need to make a perfect buying decision regarding a gold laser welding machine. We understand how challenging it is to buy a good-quality laser welding machine.
So, we have brought you the industry's best quality machines at the right prices. So, when you are with us, buying a jewelry laser welder for your jewelry shop will not be a difficult thing. We have machines that will be perfectly compatible with your existing production line.
SuperbMelt, as a leading laser welding manufacturer and supplier, offers top-quality jewelry laser welding machines in different models. If you want to know more about our models and choose a suitable laser beam welding machine, you can always get in touch with us. Besides, you can check out the jewelry laser welder for sale for affordable machines.