Induction Heating Machine
Induction Heating Machine Description
IGBT induction heating machine are based on the characteristics of high reliability, high safety, low failure rate, is widely used in automobile, engineering machinery, machinery manufacturing, steel, metallurgy, petrochemical, microelectronics, textile, military, wind power generation, shipbuilding and other industries.
Our induction heaters is mainly used for metal surface treatment, heat treatment, quenching, tempering, annealing, diathermy, bent pipe, pipeline corrosion, conditioning, etc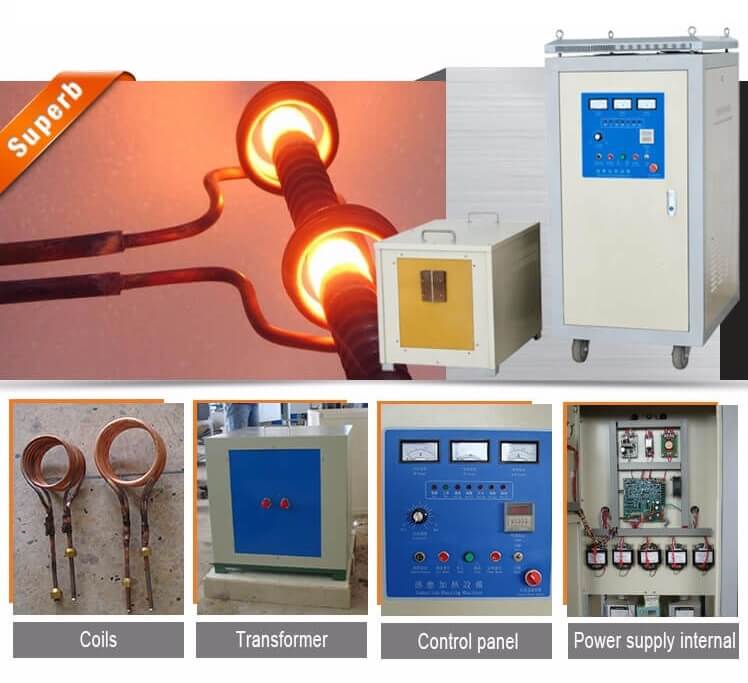 Power supply parameter of induction heating machine
Model
USF-40
USF-50
USF-60
USF-80
USF-100
USF-120
USF-160
MAX input power
40KW
50KW
60KW
80KW
100KW
120KW
160KW
MAX input current
70A
85A
105A
150A
185A
220A
260A
Input voltage
Three-phase 340V ~420V 50/60Hz
Oscillation frequency
5K~40KH
5K~30KHz
5K~25KH
Requirement of cooling water
Hydraulic pressure
≥0.2Mpa
Flow rate
≥6L/Min
Temperature of water
≤45℃
Generator box
Weight
78kg
78kg
78kg
129kg
129kg
129kg
139kg
Volume
72*48*92cm
84*55*119cm
Transformer box
Weight
37kg
48kg
59kg
70kg
80kg
97kg
115kg
Volume
48*41*43
53*41*47
53*44*50
60*43*50
65*43*50
75*47*53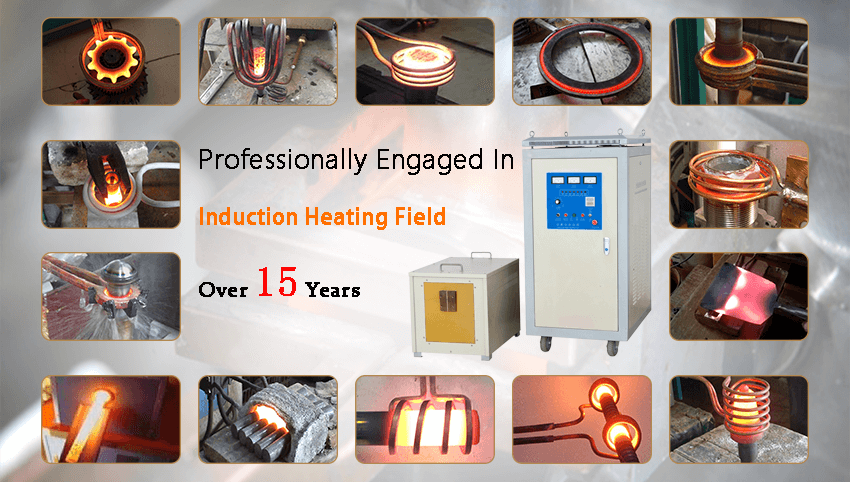 Induction heating machine

 for various hardware and tools heating such as plier, wrench, hammer, ax,screwing tools and shear .


Heat treatment for various automobile and motorcycle fittings, such as crankshaft,connecting rod, piston pin,

chain wheel, aluminum wheel, valve, rock arm shaft,semi drive shaft, small shaft and fork.

Heat treatment for various electric tools, such as gear and axes.

Heat treatment for machine tools,such as lathe deck and guide rail.


Hardening for various hardware metal parts and machined parts, such as shaft,gear chain wheel, cam,chuck

and clamp etc.

Heating for hardware molds, such as small-size mold, mold accessory and inner hole of mold.


Annealing of various stainless steel products, such as stainless steel basin,annealed and extruded can,

annealed folded edge, annealed sink, stainless steel tube, tableware and cup.

Forging of various other metal work pieces, such as round steel, sheet plate, pipe and others.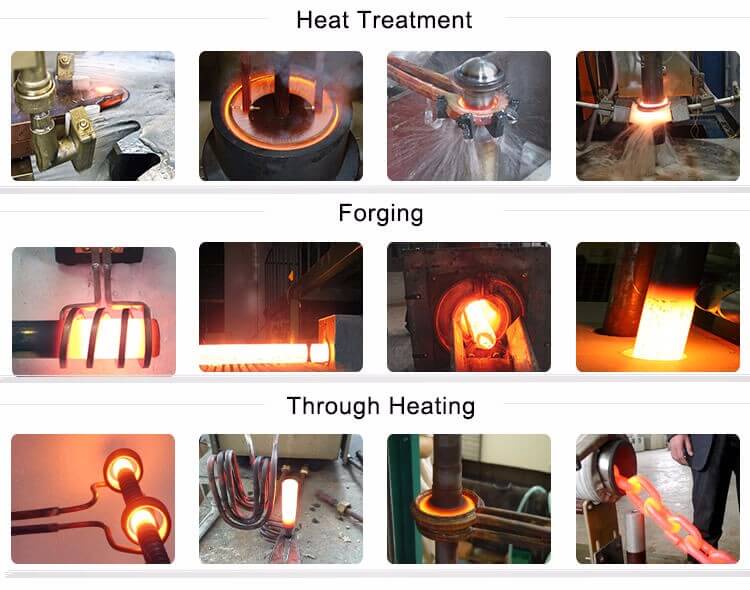 How we control the quality